South Africa's Olympic bronze medallist, Henri Schoeman, raced to a career-first World Triathlon Series victory at the season's Grand Final in Cozumel, Mexico on the weekend… in a dramatic finish that saw British Olympic gold medallist Alistair Brownlee forsake his own chance at victory to help his younger brother Jonny – who was almost unconscious – across the finishing line instead.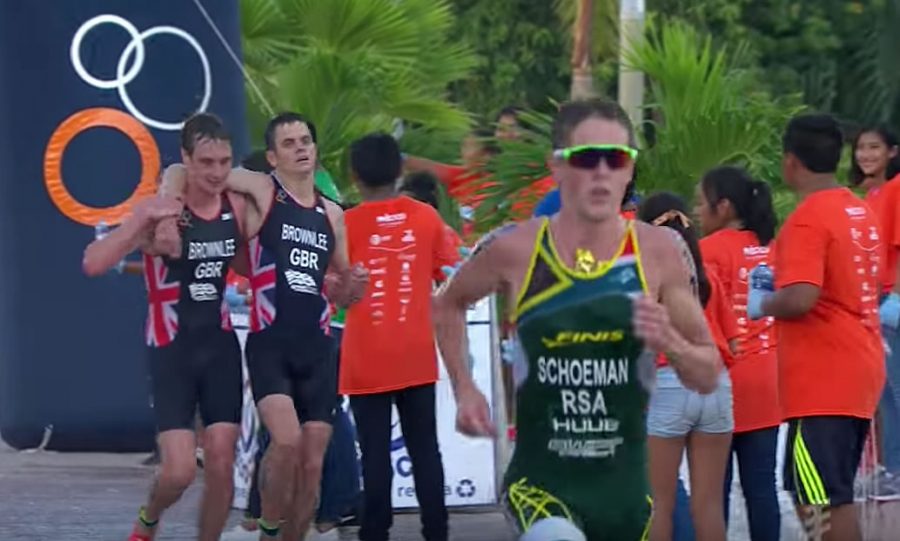 The race was run in searing conditions and there was high drama as Jonathan felt the effects of the heat with less than a kilometre to run, and his brother stepped in to help.
The Spanish Triathlon Federation lodged an appeal against illegal assistance but the International Triathlon Union competition jury unanimously over-ruled it. And in the end overall series winner was Spain's Mario Mola who beat Jonny by just four points in the season.
The swim saw pretty much the same pack as in the Olympics a month ago and all three medallists were in the front pack.
On the run, Schoeman stuck to Jonathan and the two were later joined by Alistair. As the drama involving the brothers unfolded Schoeman hit the lead as the trio hit the blue carpet finish stretch.
The Durban athlete went on to win in 1hr 46min 50sec, 18sec clear of both Brownlee brothers who crossed the line together. Murray, who broke his collarbone in Australia earlier this year, took fourth in 1:47.35.
Schoeman told the official triathlon website: 'I knew it was going to be warm out there. I just tried to stay calm throughout the whole race. I was just running with the Brownlees and trying not to exert too much and then I saw Jonny pull ahead on that third lap.
'So it is just so unfortunate that he collapsed at the end, I think both Brownlees deserve one and two, but it is an overall race that counts and I am the one who ended up the strongest. So I'm really happy with that.'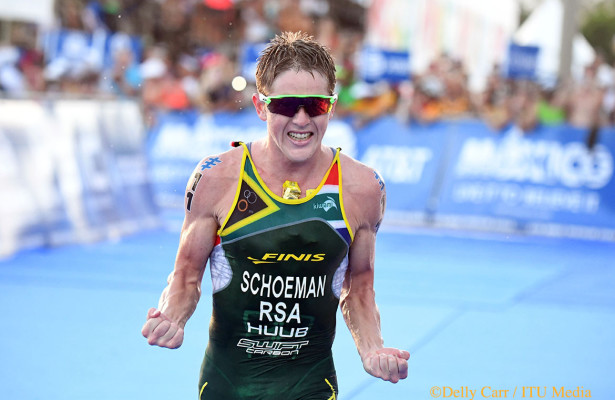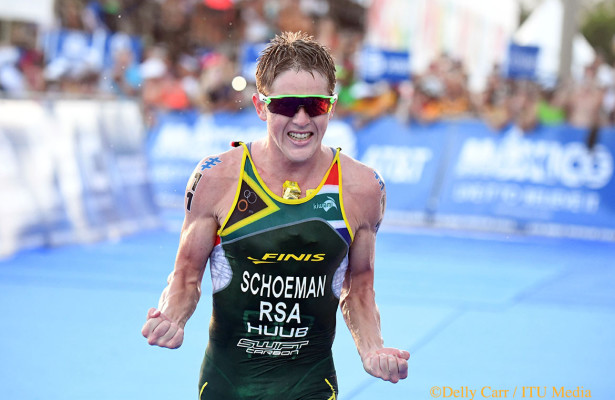 Fellow Olympian Mari Rabie emulated her 11th spot from the Olympics in the women's race!
Richard Murray did the same – ending fourth in the men's race. Schoeman ended fourth overall (3160) for the series, and Murray fifth (2975).
– See more at: http://www.sascoc.co.za/2016/09/19/schoeman-races-to-maiden-wts-victory-in-mexico/
Watch Video: Schoeman and 'Brothers in Arms' in Triathlon Final in Mexico