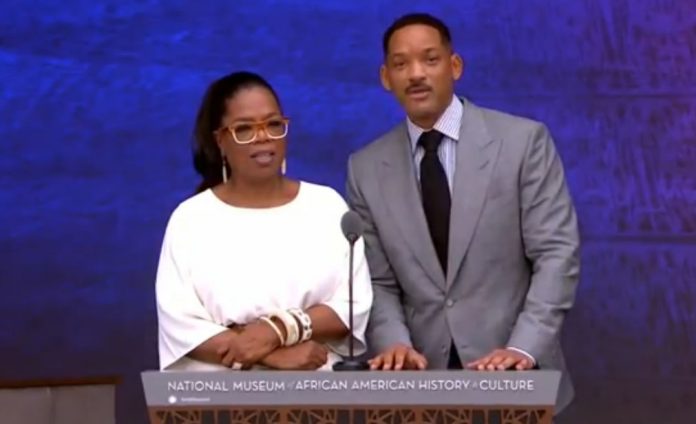 Celebrities including Angela Bassett and Robert de Niro spoke at the opening ceremony of the National Museum of African-American History and Culture in Washington, USA.
US President Barack Obama was the keynote speaker at the lavish ceremony which also featured former President George W. Bush and other luminaries.
Actors Robert de Niro and Angela Bassett read out quotes from civil icons like Rosa Parks and Ida B. Wells.
The bronze-coloured museum's showcase sits on Washington's National Mall, and the 36,000 items in the collection range from trade goods used to buy slaves in Africa to a segregated railway car from the 1920s and a red Cadillac convertible belonging to rock 'n roll pioneer Chuck Berry.
Singer Patti Labelle sang the Sam Cooke classic 'A Change is Gonna Come', which became a civil rights anthem in the 1960s.
Talk show host Oprah Winfrey and actor Will Smith also spoke at the opening, taking turns reading out quotes from well-known African-American writers and personalities… including Martin Luther King Jr's powerful phrase – "A man can't ride your back unless it is bent…"
The opening of the museum on the Washington D.C. National Mall on Saturday comes at a time of heightened racial tensions in the country, much of it centred around controversy over police killings of African-Americans. Just today, demonstrators entered their fifth day of protests in Charlotte, North Carolina, against the police killing of a black man.
Updated 9 Nov '20