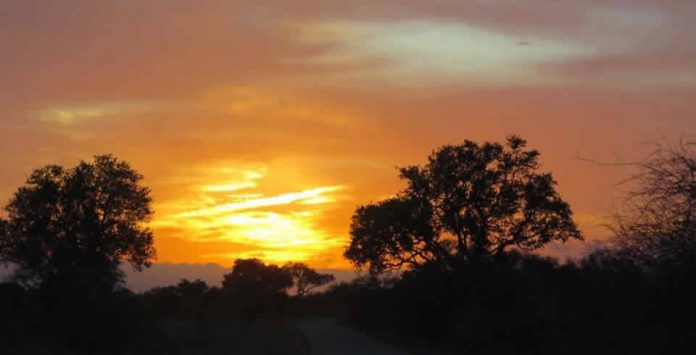 A beautiful poem from freelance writer, poet and author Cyndi Barker, originally from Zimbabwe… now living in the United Kingdom: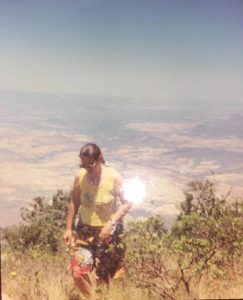 I wanted to grow old in Africa
With the sun warming my decrepit bones
And my great grandchildren running through my grapevine
The heat of the sun turning their skins bronze
While they played in the sprinkler like I had done many summers ago
Sweet potatoes dug up for tea
Mangoes and pawpaws ripening in the sun
Cicadas in the trees
Nyama in the pot
Sitting on the veranda watching dusk creep up on me
Cloaked in that velvet warm darkness.
Respected for my wisdom
Revered for my vision and experience
And my son would offer me his arm and my daughter would come for advice
And I would smile and tell them how it was when I was young
And as the embers burn low
In the grate of life
I would willingly walk to the end of the path
Look over the gate to the the other side
And know when I am gone
My heart will be buried in the soil
Deep in the land where I was born
And I would be content to be married to elements that bring new life to the grass
And when the wind blows among the kopjes my spirit will wander there once more.
If we end where we begin
Why am I so far away, trapped between two hemispheres
as I walk and wander and toil away my years?
The dark days are upon us again in the north
Bringing with them who knows what
Soon the cold will descend and my eyes will grow heavy from the strain of the gloom
I will shiver and curse the grey in the sky
As my neighbours shut their doors against it
I will dream of the burning sun and remember the halcyon days of my youth
Where the endless sky stretched forever
It was my blue print for life
My beginning, everything I knew.
Sentimental am I
Nostalgic for times passed
And a land that exists no more
It is true.
For those cynics who call me foolish
I tell you this
You will only miss something once you no longer have it
and no one can understand that pain in your heart,
That longing, until they know what it means to be displaced
So please leave me to my dreams
To my memories
But most of all to my wish.
Yes, I wanted to grow old in Africa,
but life had other horizons for me to pursue.
Other things for me to do.
Cyndi Barker
27 /9/2016
This poem is published on SAPeople.com with kind permission of Cyndi Barker. Please visit Cyndi's Facebook page here and website here.