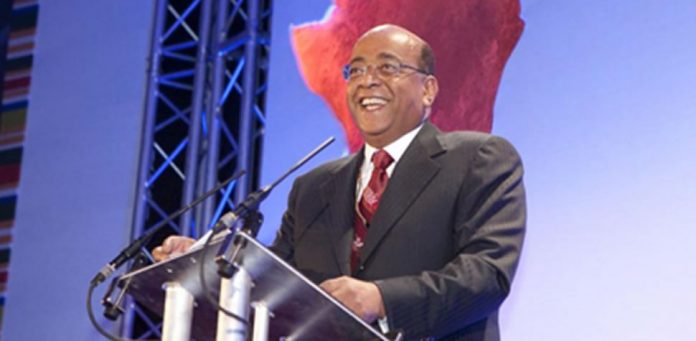 The 2016 Ibrahim Index of African Governance (IIAG) has been released today. It is the 10th release by the Mo Ibrahim Foundation, and reveals overall significant improvement in governance over the past ten years across Africa, with unfortunately deterioration in Safety and Rule of Law holding progress back.
Sadly South Africa is one of those that has deteriorated the most in the past 10 years.
Some of the African Governance statistics include:
Since 2006, 37 countries, hosting 70% of African citizens, have improved in Overall Governance – with an average score improvement of one point.
The greatest improver at the Overall Governance level over the decade is Côte d'Ivoire, followed by Togo, Zimbabwe, Liberia and Rwanda.
Even if Ghana and South Africa feature in the top ten performing countries in Overall Governance in 2015, they are also the eighth and tenth most deteriorated over the decade.
At the Overall Governance level, the three highest scoring countries in 2015 are Mauritius, Botswana and Cabo Verde, and the three most improved over the decade are Côte d'Ivoire, Togo and Zimbabwe.
South Africa fell from High to Medium-High in Overall Governance.
Safety & Rule of Law is the only category of the Index to register a negative trend over the decade, falling by -2.8 score points in the past 10 years.
In 2015 almost two-thirds of African citizens live in a country where Safety & Rule of Law has deteriorated over the last ten years.
Although South Africa scored in the top 10 countries for Safety & Rule of Law, it registered the largest decline in the past decade (-5.9)
Accountability is the lowest scoring (35.1) of the 14 sub-categories in 2015.
The continental average score for the Corruption & Bureaucracy indicator has declined by -8.7 points over the last decade, with 33 countries registering deterioration, 24 of them falling to their worst ever score in 2015.
Corruption is still a worrying trend in Africa with the largest declines of -40.0 points or more seen in Madagascar, Sierra Leone, Ghana, Malawi, South Africa, Tanzania and Liberia.
A large majority (78%) of African citizens live in a country that has improved in Participation & Human Rights over the past decade.
Progress over the decade in Participation and Human Rights has been driven by Gender and Participation, while Rights registered a slight decline.
Six of the ten highest scoring countries in Rights have registered deterioration in the past ten years.
Two-thirds of the countries on the continent, representing 67% of the African population, have shown deterioration in Freedom of Expression over the past ten years.
South Africa has shown the largest deterioration (-30.1) in Electricity Infrastructure.
Read the full report here.