Awesome two-time Olympian Chad le Clos swam his way into the history books yesterday as he led South Africa to third place on the medals table at the two-day FINA / airweave World Cup in Dubai.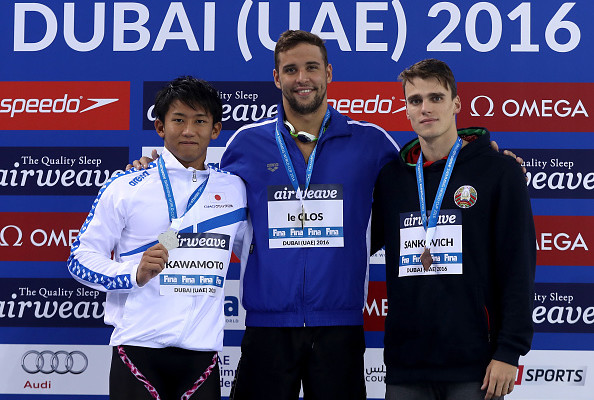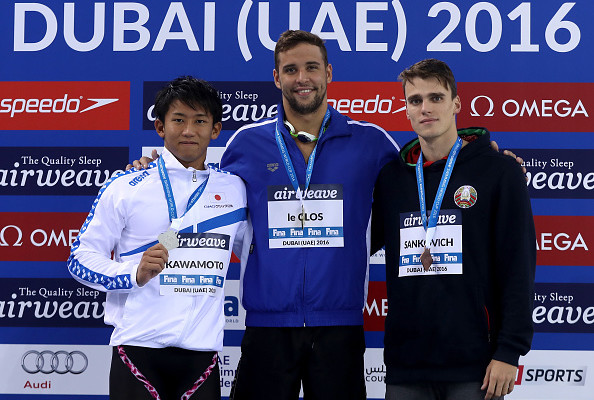 In winning the 100-metre butterfly with a time of 49.14 seconds, Le Clos claimed his 100th World Cup gold medal! AND he's won all four 100m butterfly events of this World Cup series.
He tweeted afterwards: "Wow humbled to be the first man to 100 World Cup Gold medals, thank u for the Unbelievable support."
The South African leaves Doha having won nine medals in the two days of competition, so SA is now third behind Hungary (19) and Russia (12).
Le Clos' compatriot, Myles Brown, struck gold early on day two, winning the 200m freestyle in 1:43:11 and grabbed a second for good measure later in the day with a win in the 1500m free (14:46.49) as Dante Nortje took eighth spot in 16:03.26.
And the KwaZulu-Natal swimmer also had silver to add to his tally with 3:43.38 in the 400 free.
Nortje was also in action over the 400m medley event with an eighth in 4:40.08.
Le Clos wasn't done for the day though as he won silver in the 50m free, clocking 21.17 behind Russia's Vladimir Morozov (20.88). Behind Le Clos were two other Olympians, Brad Tandy in fourth (21.35) and Roland Schoeman in fifth (21.52).
South Africa (Tandy, Chelius and Le Clos were joined by Samantha Labuschagne) also picked up a bronze medal in the 4×50 freestyle mixed relay with Russia winning and Australia in second position.
The World Cup now moves to Doha, Qatar on Saturday.
Picture of Le Clos courtesy of Getty Images
– See more at: http://www.sascoc.co.za/2016/10/06/le-clos-notches-up-100th-world-cup-victory/
https://twitter.com/fina1908/status/784036895584026625
Wow humbled to be the first man to 100 World Cup Gold medals, thank u for the Unbelievable support #teamSA #CleC #100club

— Chad Le Clos (@chadleclos) October 5, 2016
Double gold tonight thanks for amazing crowd your guys were amazing #CleC #worldcup pic.twitter.com/VG5WqFFmXE

— Chad Le Clos (@chadleclos) October 4, 2016