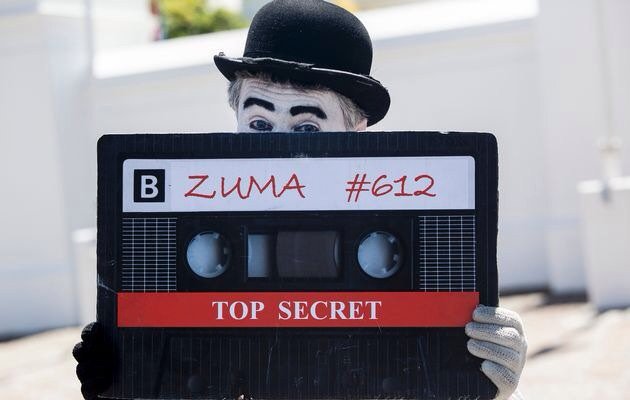 The Democratic Alliance (DA) says it welcomes the "unusual 
decision"
 by the Supreme Court of Appeal (SCA) Wednesday that it would prefer to hear oral arguments in open court in President Jacob Zuma's application for leave to appeal the decision of the Gauteng North High Court (see Court Order below).
The DA said Zuma "must take responsibility… and not plunder more of South Africans' money into fruitless appeals."
They said "of course this does mean another delay in this case, and another brief reprieve for Jacob Zuma".
In a statement issued today by DA leader Mmusi Maimane, he said: "It would be in the interests of justice for President Zuma and the National Prosecuting Authority (NPA) to drop their spurious appeals, accept the judgment of the High Court, and face the corruption charges that he has tried to avoid for so long.
"It is a bitter irony that the NPA has charged Finance Minister Pravin Gordhan, but stubbornly refuses to reinstate the much more serious charges against Jacob Zuma – despite a High Court judgment telling them to do so.
"The NPA's actions belie their stated commitment to equality before the law and "letting the law take its course". As for Zuma, his strategy increasingly resembles what author Karen Dawisha has called "for my friends anything; for my enemies the law".
"It is revealing that President Zuma's only show of energy or zeal in recent weeks has been in attacking the Public Protector's conduct in her investigation of state capture in Zuma's inner circle.
"President Zuma has been totally absent in the ongoing crisis on our university campuses, and has been silent on the NPA's extraordinary decision to charge Finance Minister Pravin Gordhan.
"The only thing that seems to animate him is staying out prison. He can attempt to delay that eventuality, as he has done, but not indefinitely – President Zuma will one day have his day in court, and we are one step closer to that today."
https://twitter.com/MdhluliTitus/status/786172030672629760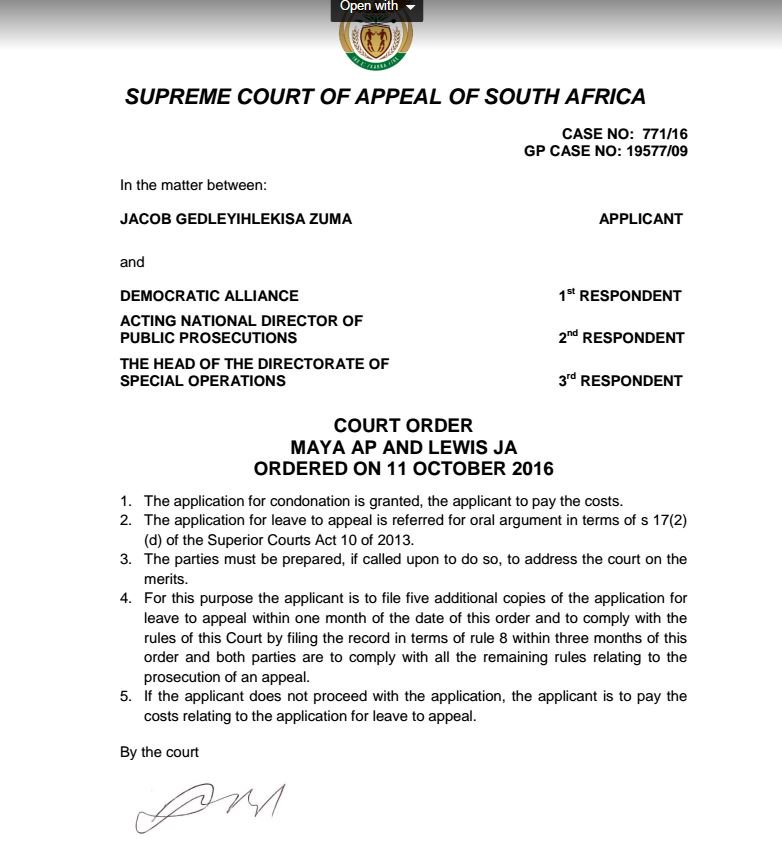 Our country is a mess!#FeesMustFall#PravinGordhan#SABC#SpyTapes#WaterShedding
Rand weakening

Our President rn: pic.twitter.com/WFz6wnFX95

— Karabo Mokgoko (@Karabo_Mokgoko) October 12, 2016