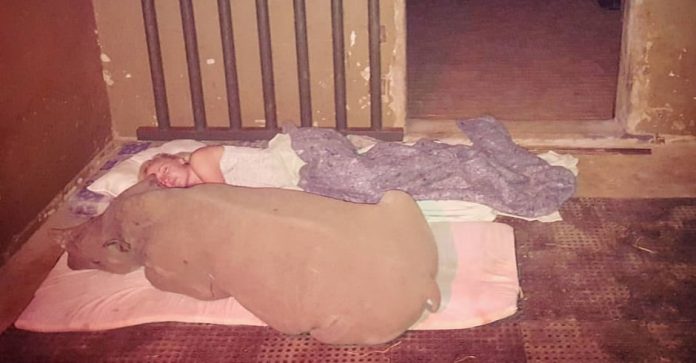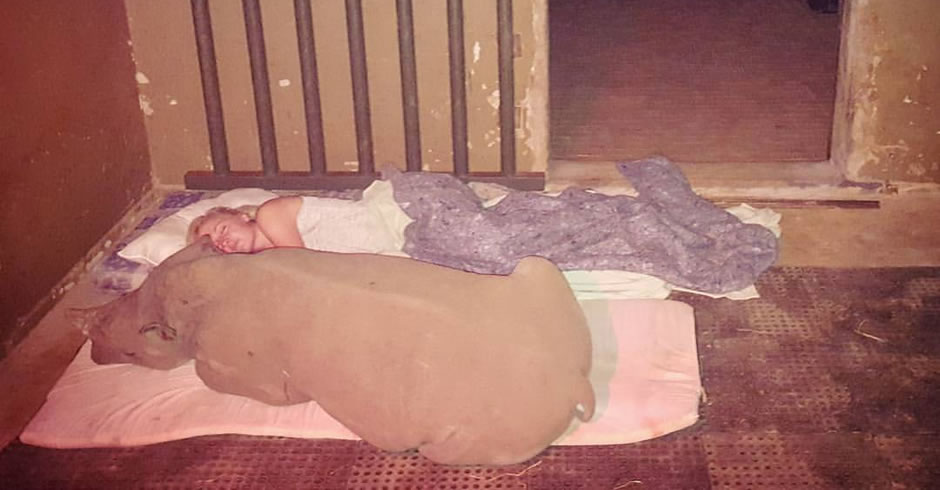 Rhino calves aren't used to being alone. It's apparently terrifying for them. So since this little calf lost his mother last week – another casualty to the rhino poaching crisis in South Africa – he has had a human carer sleeping at his side, and there to comfort him when he cries out for his mom in the middle of the night.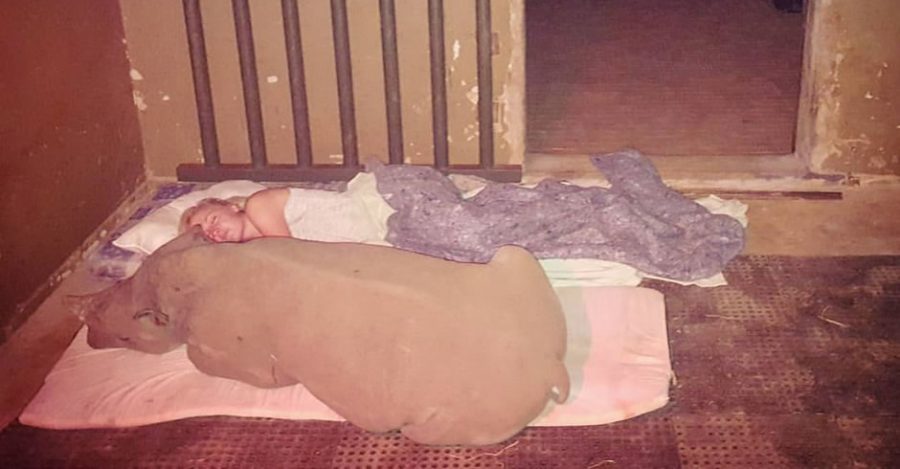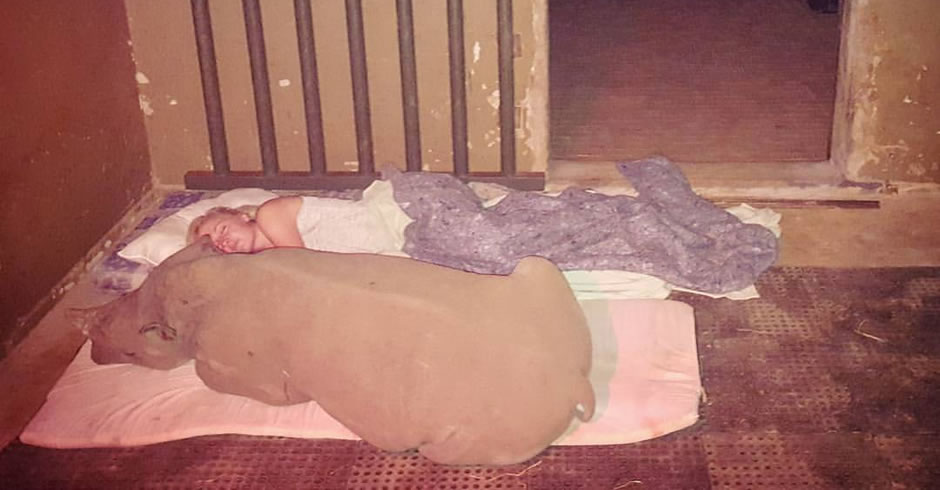 Laura Ellison, an Australian veterinary nurse and manager at The Rhino Orphanage (TRO) in Limpopo, shared this poignant photo, and explained that rhino calves "share incredibly strong bonds with their mothers and will stay with them until they are about two to three years old.
"So for a baby rhino, it's not natural to be alone – it's terrifying for them. As carers, it's our job to replicate that bond and take over the mother role while they are young.
"This bond enables us to provide the appropriate care for them. From drinking the milk formula to walks in the bush and health checks, they need to trust us in order for us to help and raise them.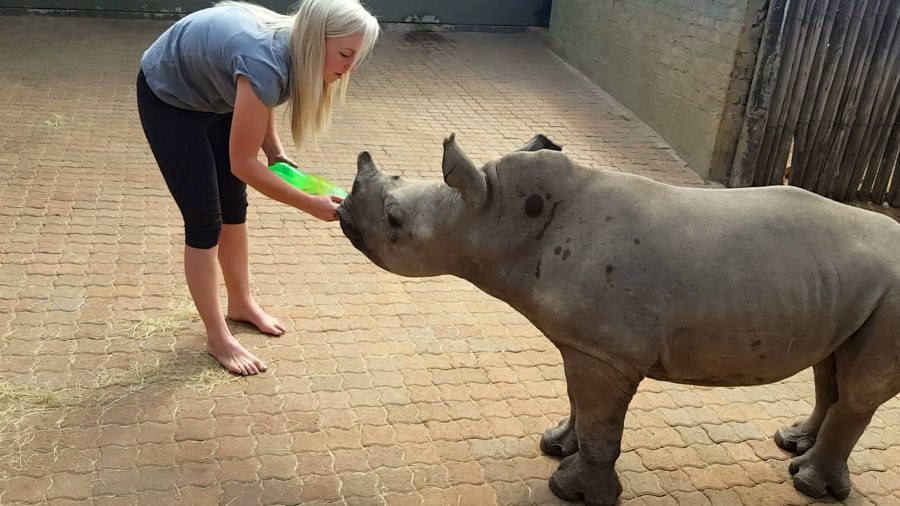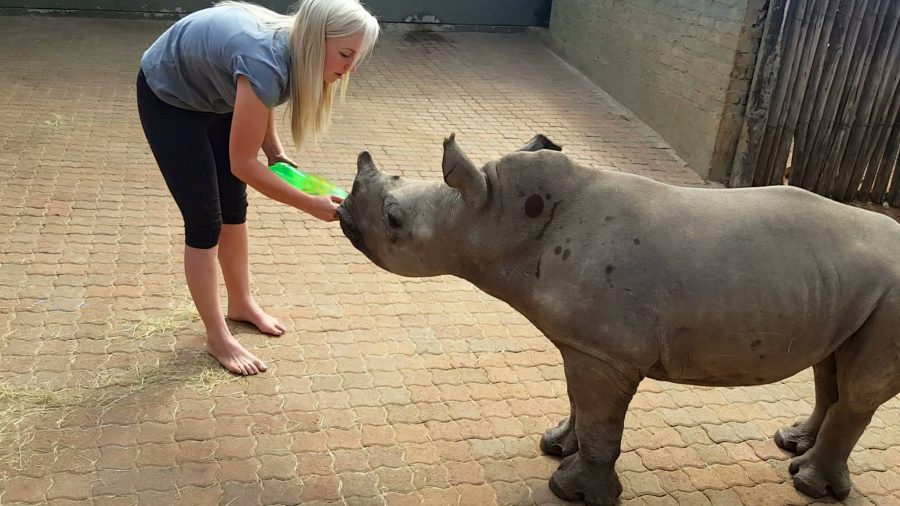 "Which is particularly bittersweet considering our species is responsible for the murder of their mothers.
"The bond is broken once they are older and weaned from milk – as it would be in nature with their rhino mothers.
"But for right now, Nenkani [which means 'stubborn' in Zulu] finds comfort in us through day and night.
"You can see when he dreams of his mother. He starts calling her in his sleep – so much so that sometimes it wakes him up and he experiences the panic and loss all over again.
"It is incredibly heartbreaking to witness and is a pain that a lot of us can relate to. There's not much we can do but help calm him and show him enormous amounts of love to provide some little comfort during this incredibly difficult time for him."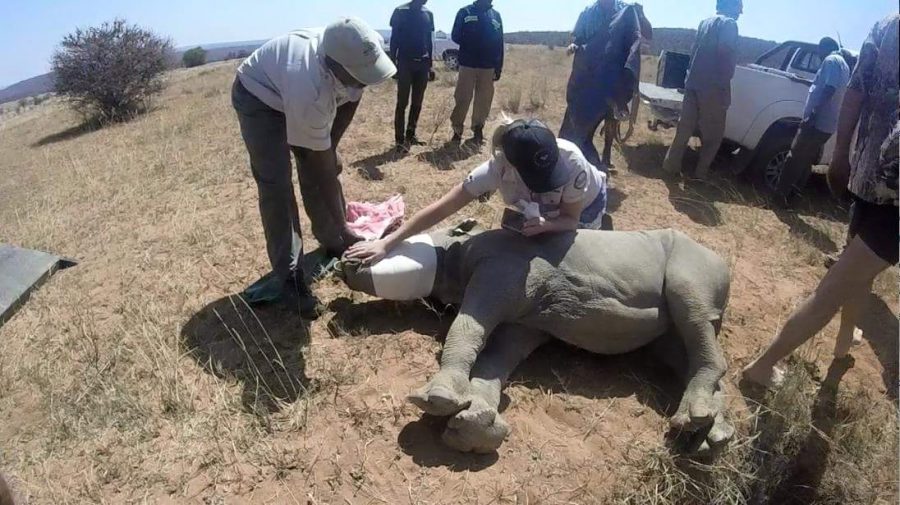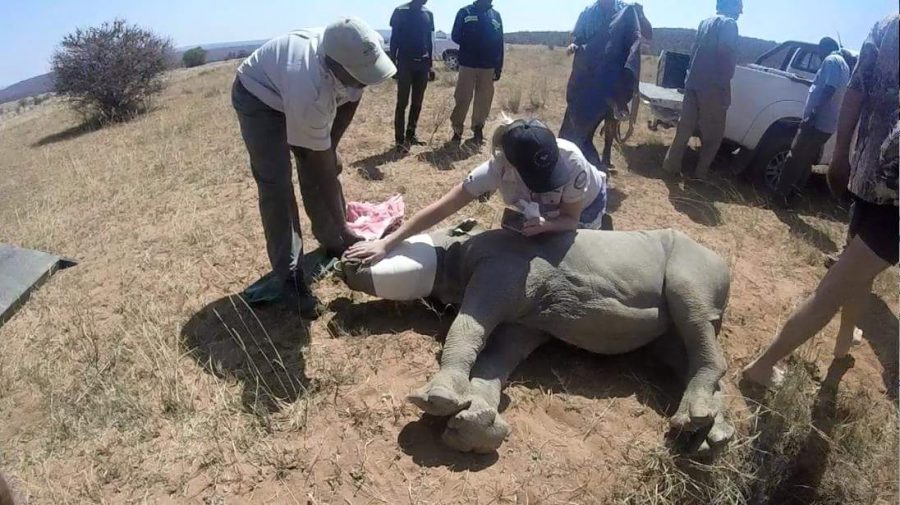 Nenkani, a five-month-old white rhino bull, is just the latest victim of the poaching crisis. His mother was poached in the past week, along with two other rhinos.
A Real Chance to Save Rhino 'Big Boy' from Being Hunted to Death
While rhino are being illegally poached on one hand, they're being legally hunted on the other! Watch below. South Africa remains one of the few countries where hunting rhino is still legal.
Right now Louise Joubert, founder of Sanwild Wildlife Sanctuary, is desperately trying to save a rhino bull, 'Big Boy', from the hands of hunters. She has four weeks!
"Just over a month ago we picked up on the internet that a rhino bull was available for a trophy hunt in South Africa," explains Louise. "A grainy picture showed a white rhino bull that we estimate to be approximately 10 years old. A beautiful animal in his prime was going to die unless we could convince potential donors to help save him.
"We need your help to ensure this does not happen."
Big Boy was on a reserve where the other rhino had been poached, an experience that Louise believes would've been upsetting for him – "he would have spent hours mourning the loss of the other rhinos… I have seen and experienced the raw emotions displayed by other rhinos after these brutal poaching incidents."
Louise has managed to secure a solution to save Big Boy from the hunters… but needs our "urgent help to ensure that Big Boy can be purchased and relocated to an Intensive Protection Zone where he can live in the wild and contribute to the ultimate survival of his species." She has four weeks to raise the funds.
"Please donate towards Saving Big Boy and together we will be the difference between life and death for this beautiful rhino bull."
Should you need any more information please email Louise on louise@sanwild.org or phone her on +27 83 310 3882.
Click here to Help Save Big Boy 
Watch Rhino Hunt
MORE
www.facebook.com/TheRhinoOrphanage/