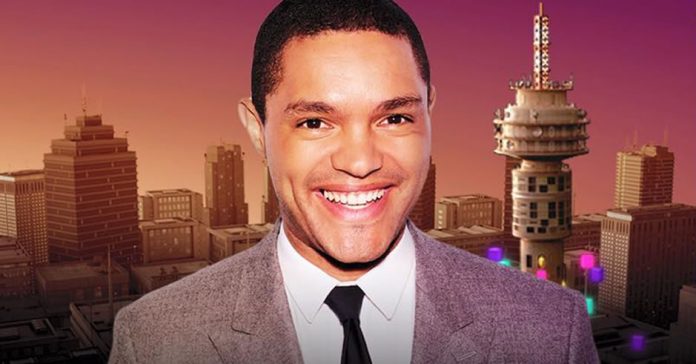 South African comedian Trevor Noah has cancelled his hosting gig at the MTV African Music Awards (MAMAs) in Johannesburg Saturday night. He is suffering a "severe upper respiratory and ear infection" and has been advised by his doctor to not take the "added risk of flying" which would be "highly irresponsible and may cause further damage".
Trevor said: "I love the MAMAs and more importantly I love performing in my country."
He said he had been trying to make this dream to host the MAMAs come true for a few years, but even though he likes to push himself and appreciates every opportunity he gets, there comes a time when it all catches up and the body can't do what the mind wishes it could.
He said it "breaks my heart" and that "sorry isn't enough of a word to convey how I feel and again to all my fans I will do my utmost to make it up to you."
Many have taken to Twitter to complain that the only reason they bought tickets was because the 'Daily Show' host was appearing.
Bonang Matheba will be hosting the MAMAs instead.
So sorry everyone…Please read below, far too much to tweet. #MTVMAMA2016 @MTVBaseAfrica @MTVBaseSouth pic.twitter.com/hPzpbvqWbC

— Trevor Noah (@Trevornoah) October 21, 2016