CAPE TOWN – The #FeesMustFall march to Cape Town Parliament today turned violent when police and protesters clashed throughout the afternoon in the CBD, resulting in several terrifying scenes including an incident at MacDonalds fast food restaurant.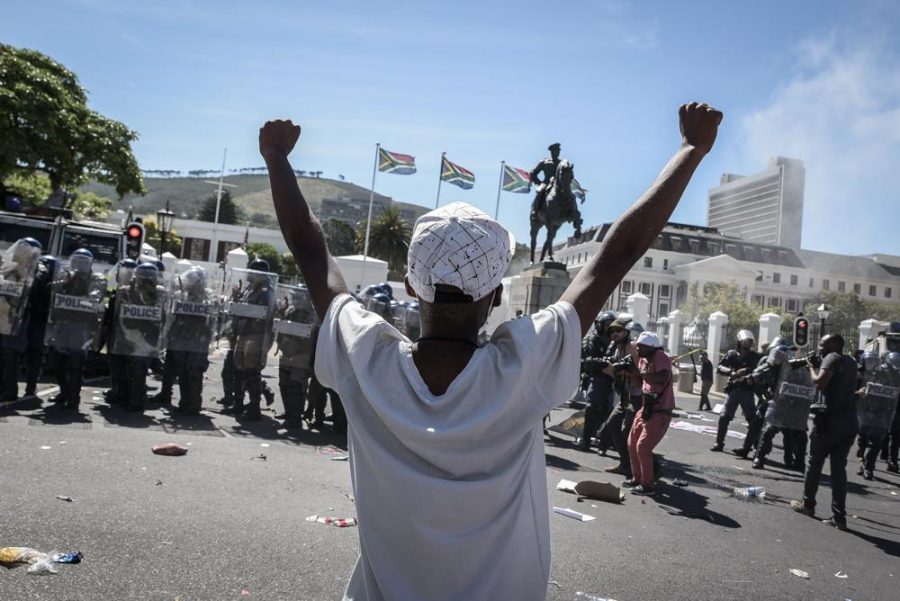 Photographer JUSTIN SULLIVAN witnessed and photographed a "terrifying incident [which] occurred at the MacDonalds, where a family sitting close to the window had to remove their son quickly as bricks and stones were hurtled at them."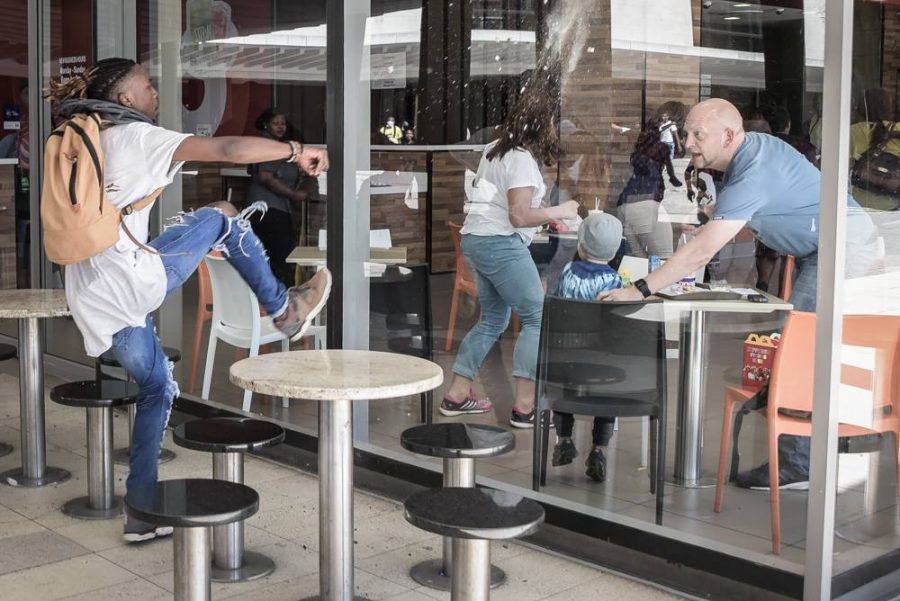 Seconds later the glass wall was smashed.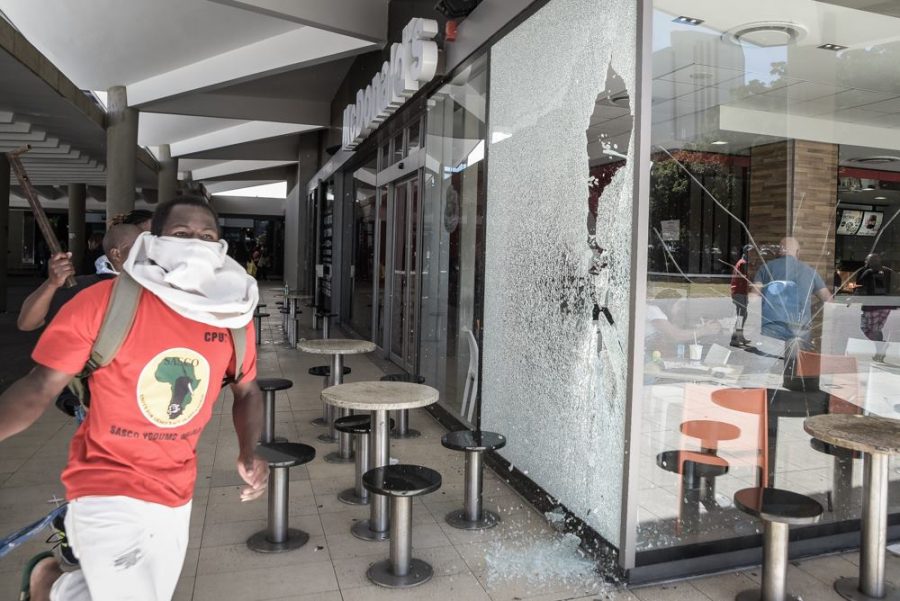 Some witnesses commented that several perpetrators appeared to be wearing Economic Freedom Fighter (EFF) shirts.
Justin said: "Stun Grenades and Rubber bullets were fired to disperse crowds after an incident outside parliament, prompting students to move into the streets."
The incident that sparked the violence was allegedly when a cardboard 'coffin' for Education Minister Blade Nzimande (whose announcement last month that universities could increase fees by up to 8% triggered the current #FeesMustFall protests) was set alight and thrown in the direction of the police.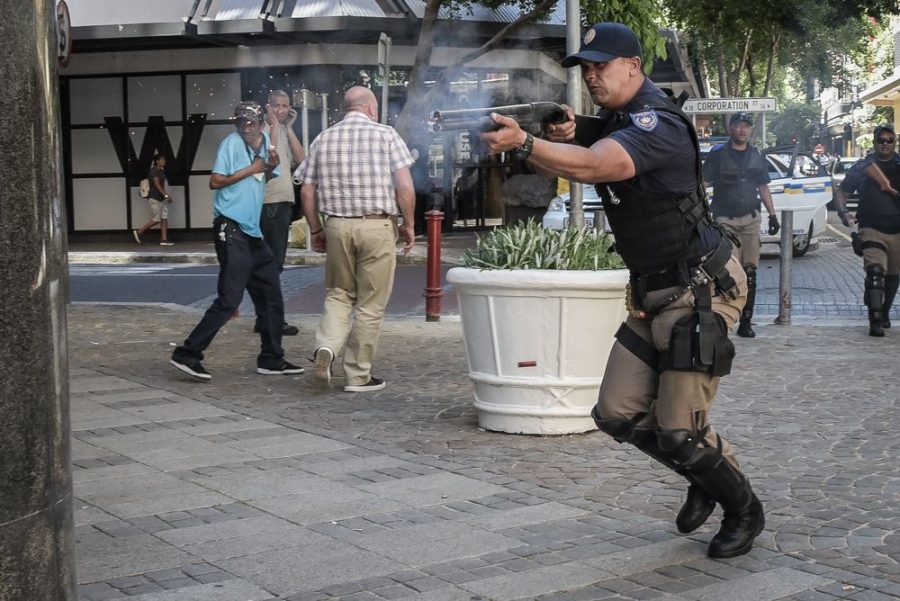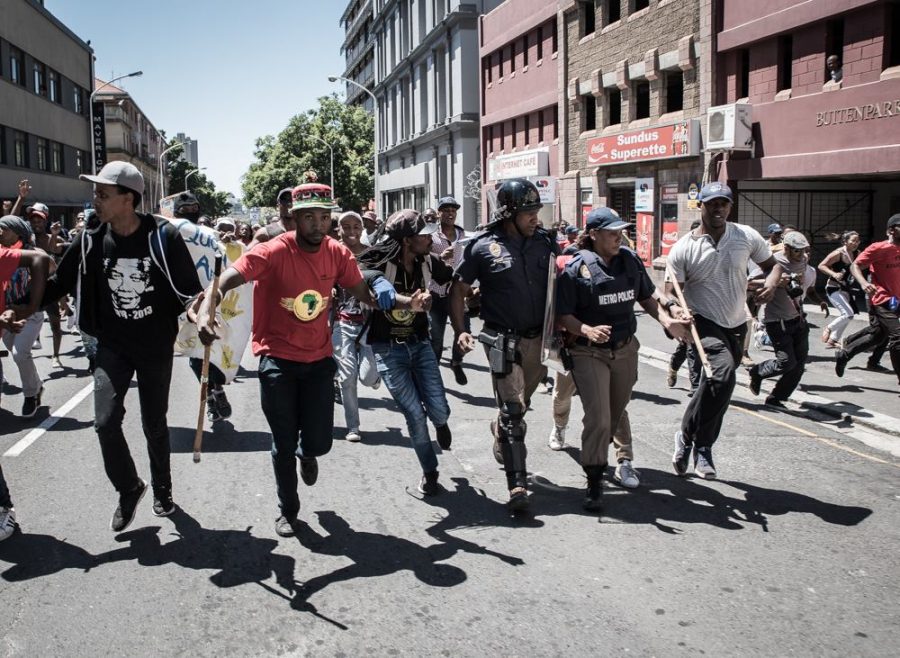 Justin said: "I followed a few groups down towards the Central Train Station, where numerous police vehicles, shops and buses were stoned.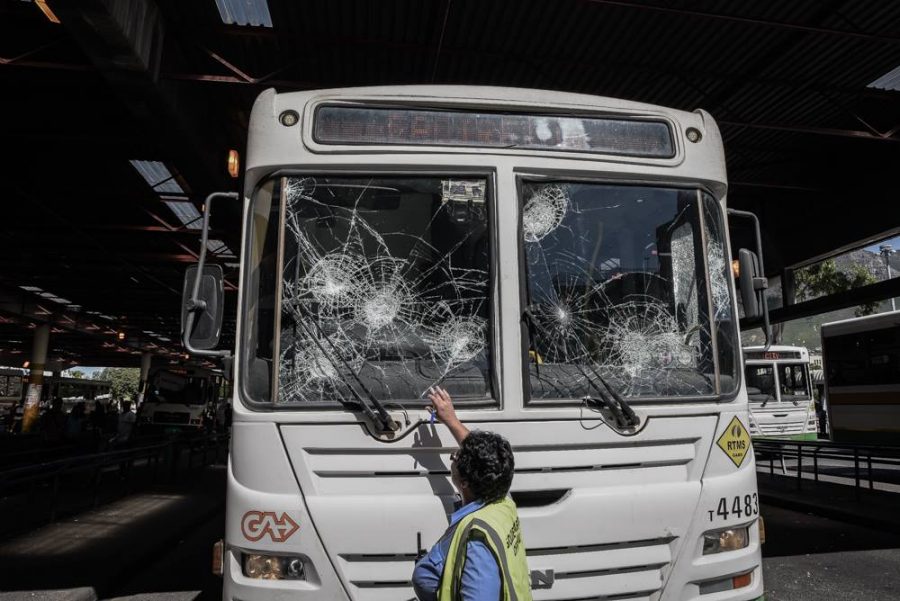 "Police continued to disperse crowds and make arrests throughout the afternoon, unfortunately at times targeting the more peaceful protesters.
"Another sad day for our Country and the #FeesMustFall movement, these actions do not speak for the core of the movement, but rather indicate the desperate cry of unheard voices.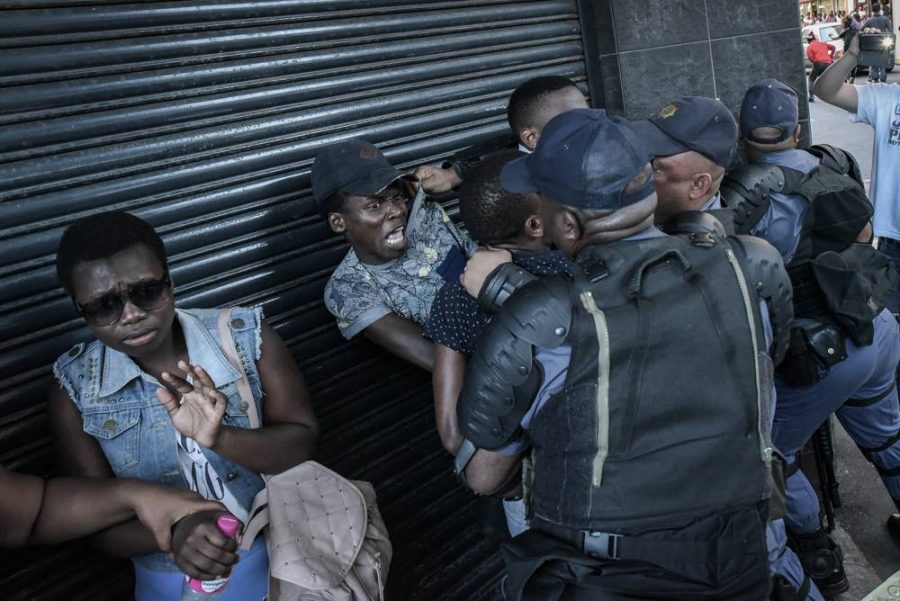 "Violence is not the answer… Violence is not the answer."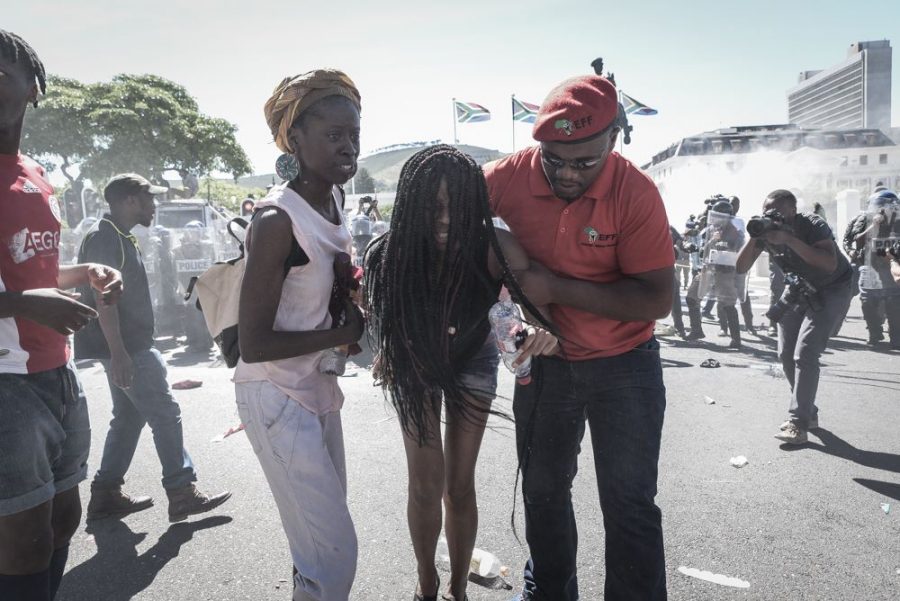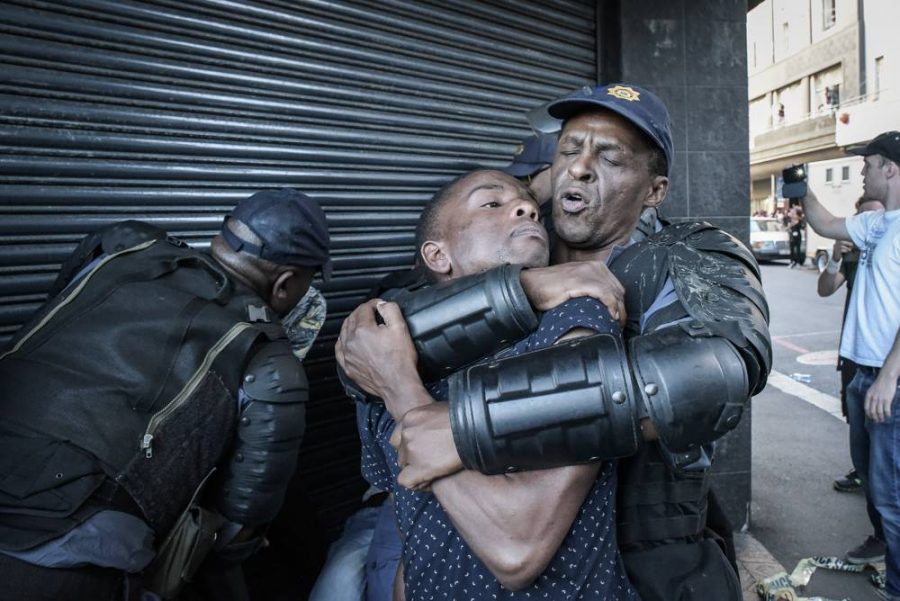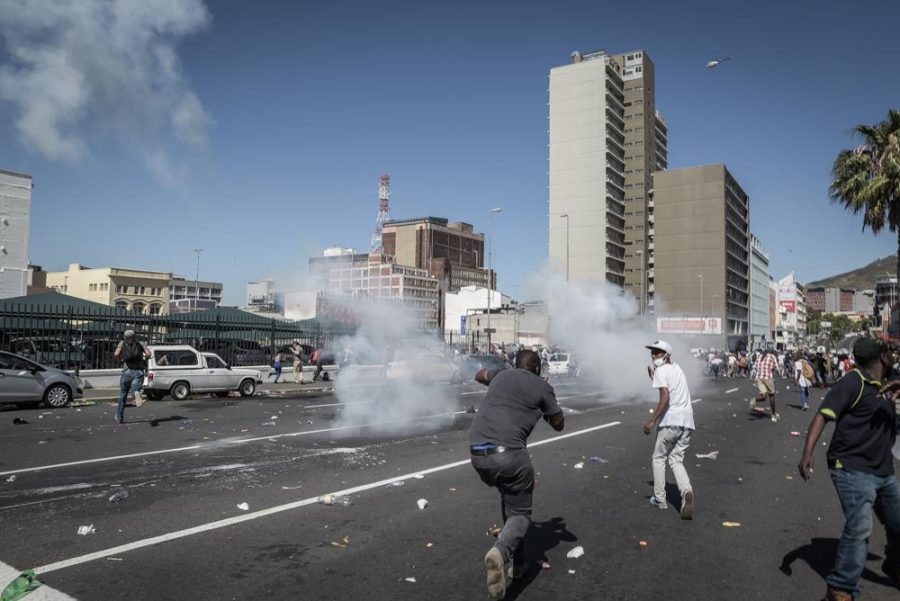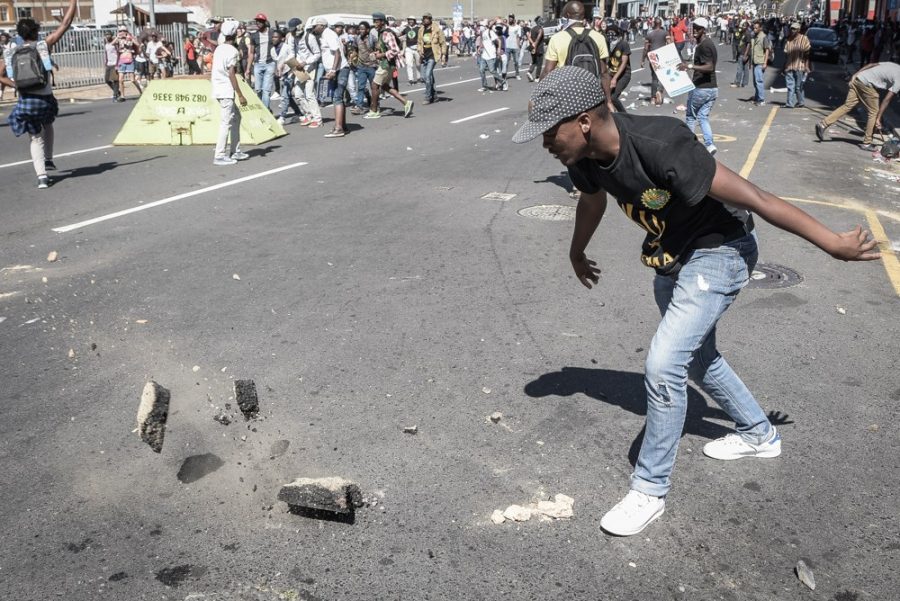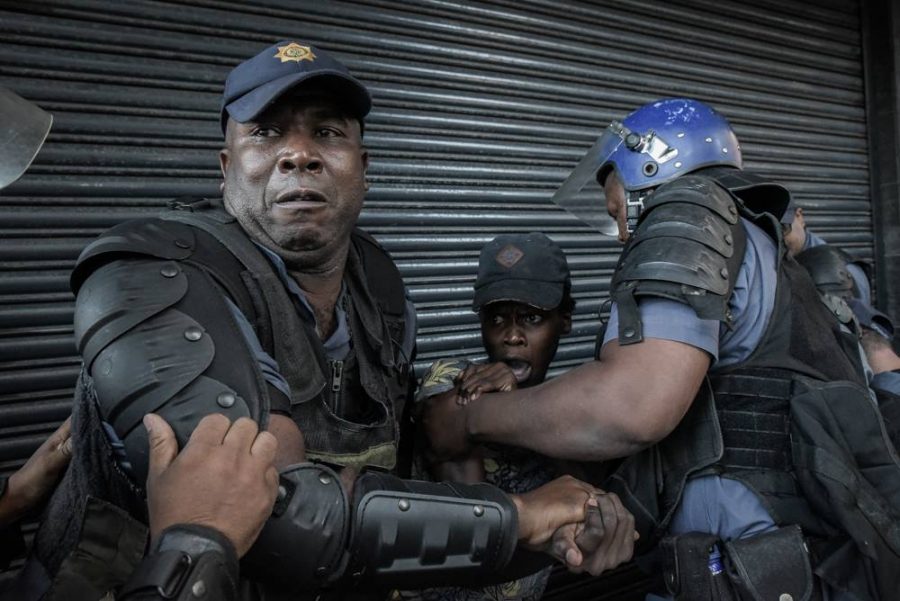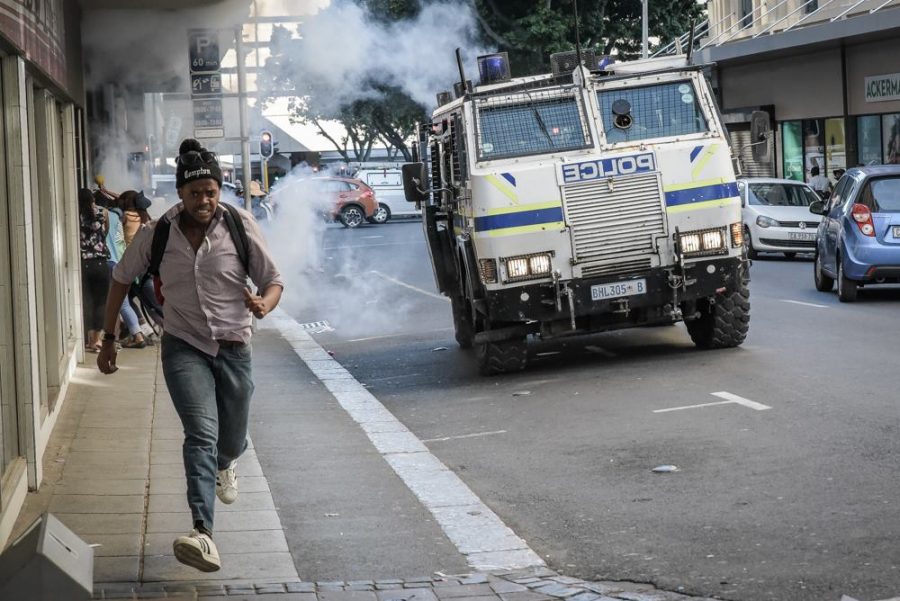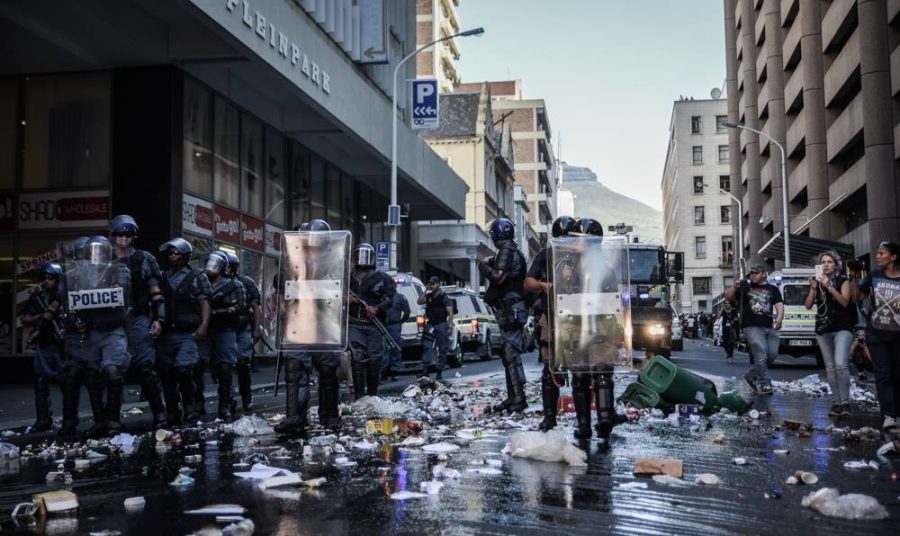 MORE:  SullivanPhotography
Please see the full album here.
All Photos © Justin Sullivan in Cape Town's CBD, 26 October 2016