The African National Congress (ANC) claims it "welcomes" the release of the Public Protector's 'State of Capture' report, and says it provides a "concrete basis" for the ANC and South Africans to discuss the allegations and deal with its outcomes.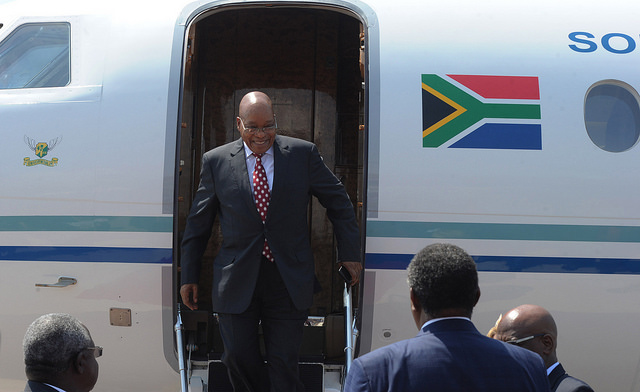 The ANC does not however address specifics in the Report, nor does it make mention of the named businessmen and politicians whose wrongdoings are detailed in the Report. And there's definitely no mention of whether the party is considering recalling its leader, President Jacob Zuma, who features quite prominently in the Report.
The South African president is out of the country today, attending a meeting in Zimbabwe.
In a statement issued Thursday by National Spokesperson, Zizi Kodwa, the ANC says it "has long considered allegations of state capture as an attack on our democratic architecture and an anti-thesis of the values held dear by the ANC".
The ANC claims it would have anyway brought this matter to the public domain; and that it was the ANC in fact that made the call for anyone with information regarding the allegations to make it available to the Public Protector.
According to the ANC, immediate steps that will take place include a lifestyle audit for all leaders of the ANC, and the "National Officials of the ANC will also be making declarations of all their interests to the Secretary General".
The ANC's statement highlights the need for equality and "deracialising our economy", and says: "The fight against corruption is not a fight against government; it requires all stakeholders – particularly business – to commit to ending the vicious cycle by also acting decisively against it in their own ranks."
It remains to be seen if the ANC itself will act decisively against corruption in its own ranks.
EFF Deputy Floyd Shivambu said earlier Thursday that "the Zuptas have zombified a faction of ANC and thus run the country" and that South Africa is being "run by a criminal syndicate for the benefit of a few. We must unite as SA."
The DA has launched a petition calling on South Africans to support a Motion of No Confidence in the president.