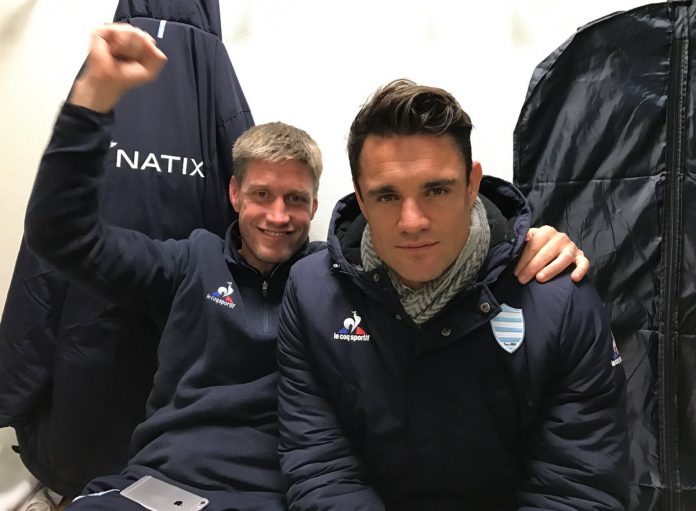 A massive CONGRATULATIONS to Ireland who beat the All Blacks on Saturday for the first time in history.
In 111 years, the Irish team has tried and tried… but secured no wins over New Zealand… until this weekend when they beat the world champions at the top of their game 40-29 in a historic Test match in Chicago..
Former All Blacks star Dan Carter was one of the first to offer his congratulations. He posted an unhappy looking photo of himself (see below) and said: "Congratulations Ireland. A long time coming but deserved the win tonight. Someone's happy & it's not me." (Former Irish player Ronan O'Gara is grinning in the pic.)
Rugby World tweeted: "WOW, WOW, WOW. IRELAND HAVE BEATEN THE ALL BLACKS FOR THE FIRST TIME IN 111 YEARS. 40-29. INCREDIBLE!!!!!"
Ireland's captain Rory Best said: "It's been a long time coming and history has been made. You can see how good a side they are and how much it means to our boys."
SAPeople follower Sharon Harvey said: "Never underestimate the power of emotion. Ireland & their Munster players particularly wanted to pay their best possible tribute to their coach who died @ 42 last month."
Anthony Foley passed away in his sleep from an acute pulmonary oedema. The Irish players paid tribute to their late Head Coach, and former Ireland No. 8, with a figure of eight formation on the field as the All Blacks performed their famous Haka.
#CongratulationsIreland #MoreThanJustLuckOfTheIrish! #NextTimeSpringboks!
Ireland's touching tribute to Anthony Foley #NZLvIRE pic.twitter.com/l043uR1fLB

— Newstalk Sport (@NewstalkSport) November 5, 2016
@aucklandcricket @BLACKCAPS Congratulations Ireland. A long time coming but deserved the win tonight. Someone's happy & it's not me @RonanOGara10 pic.twitter.com/iStgCExAGn

— Dan Carter (@DanCarter) November 5, 2016
Ireland skipper Rory Best hails 'historic' win over New Zealand https://t.co/SOxuklYuVN

— BBC News NI (@BBCNewsNI) November 5, 2016
We've won! Ireland have made history to beat the All Blacks 40-29. Yeeeesssss!!!! #IrlVNZ #IREvNZL pic.twitter.com/TzaLDi5Srw

— BreakingNews.ie (@breakingnewsie) November 5, 2016
Thanks to @PhotosportNZ for this photo, we certainly enjoyed it, like all of Ireland did! #IREvNZL pic.twitter.com/oeS7aARjfb

— Inpho Photography (@Inphosports) November 5, 2016
Thanks to @PhotosportNZ for this photo, we certainly enjoyed it, like all of Ireland did! #IREvNZL pic.twitter.com/oeS7aARjfb

— Inpho Photography (@Inphosports) November 5, 2016
Not just for football.

Ireland-New Zealand's attendance at Soldier Field is an announced 62,300 — largest ever for rugby in America. pic.twitter.com/4VgJc6adeB

— ESPN (@espn) November 5, 2016
Live cam from every house in Ireland… #IREvNZL #IrelandRugby #NewZealand #irevnz #coybig #seeforyourself pic.twitter.com/pSppsZgi4B

— President of Ireland (@IrishPresident) November 5, 2016
18 pictures from Ireland v New Zealand that you will want to see again and again: https://t.co/DMbqXg05yy #IRLvNZL pic.twitter.com/yp9XkiaiGM

— Independent Sport (@IndoSport) November 5, 2016