A couple of incredible photos of big waves hitting the rocks in front of Beacon Island hotel in Plettenberg Bay, South Africa, are causing a stir on social media with some people questioning their authenticity – arguing that they're either old photos or photoshopped.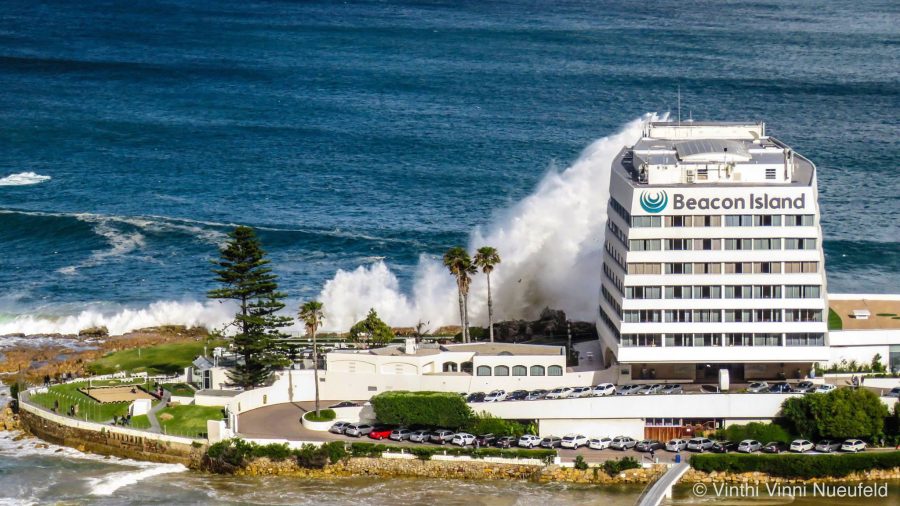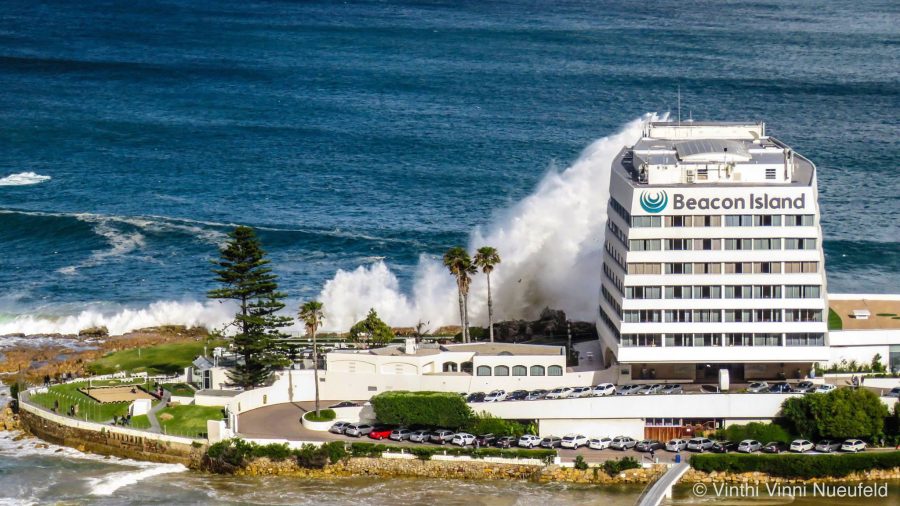 It appears the photos – uploaded by Vinthi Vinni Nueufeld – are not photoshopped. Similar pics were published back in 2008 showing a large wave, which because of the angle of the photo, creates an illusion that it's about to swallow the Beacon Island Hotel.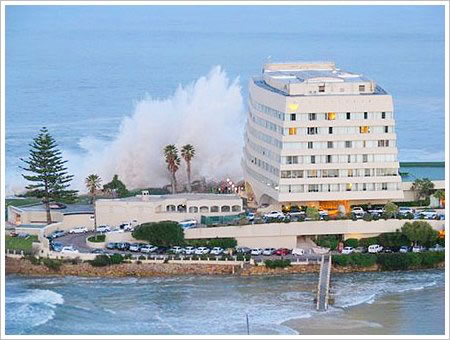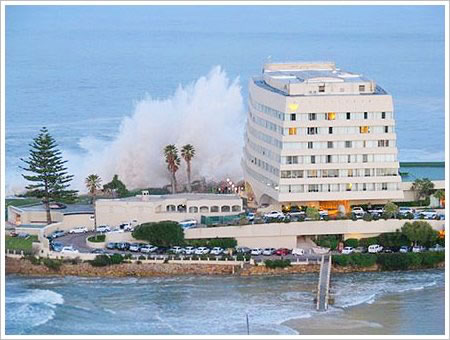 When compared to Vinthi's new pictures, you can see the tree on the far left has changed, so Vinthi's pics are not the old ones to which critics are referring.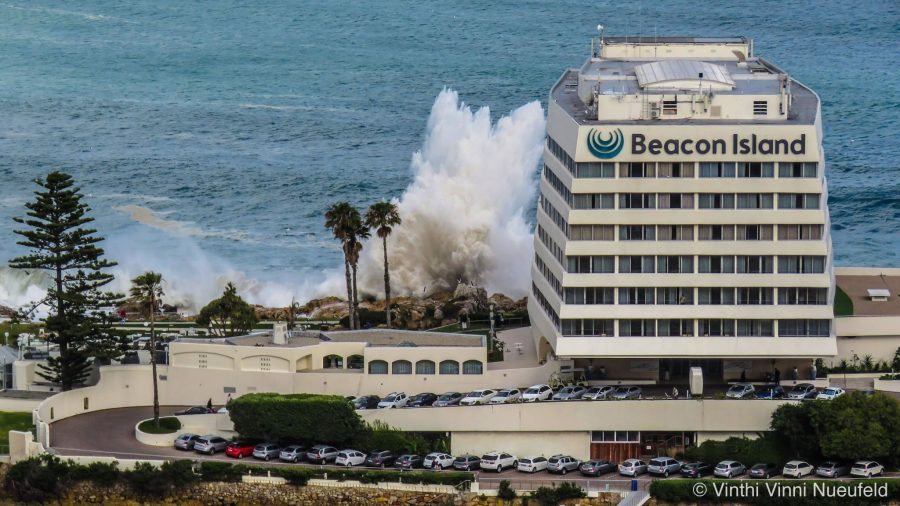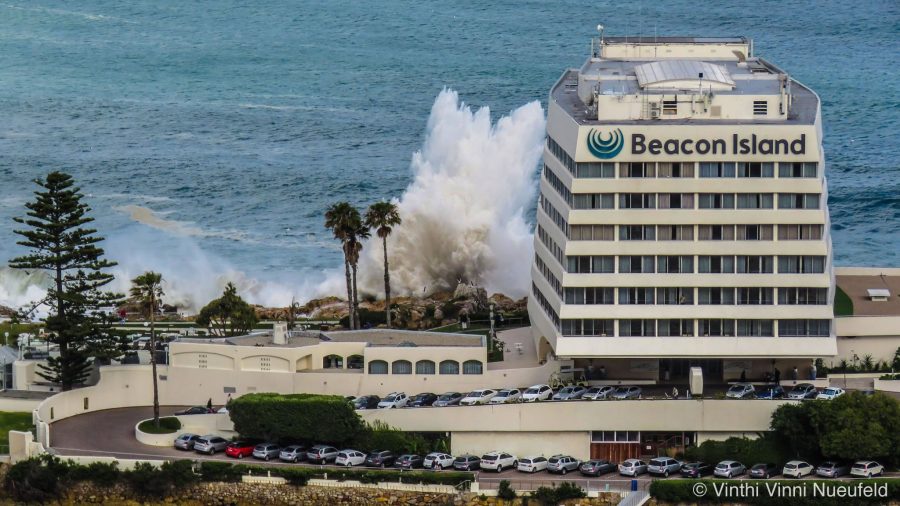 Many people rallied to support Vinthi, uploading pictures showing the high seas at Plettenberg Bay yesterday, and pointing out that large swells are to be expected on the eve of the biggest, brightest Super Moon in 68 years (which is what Vinthi says she had set out to photograph, but clouds got in the way).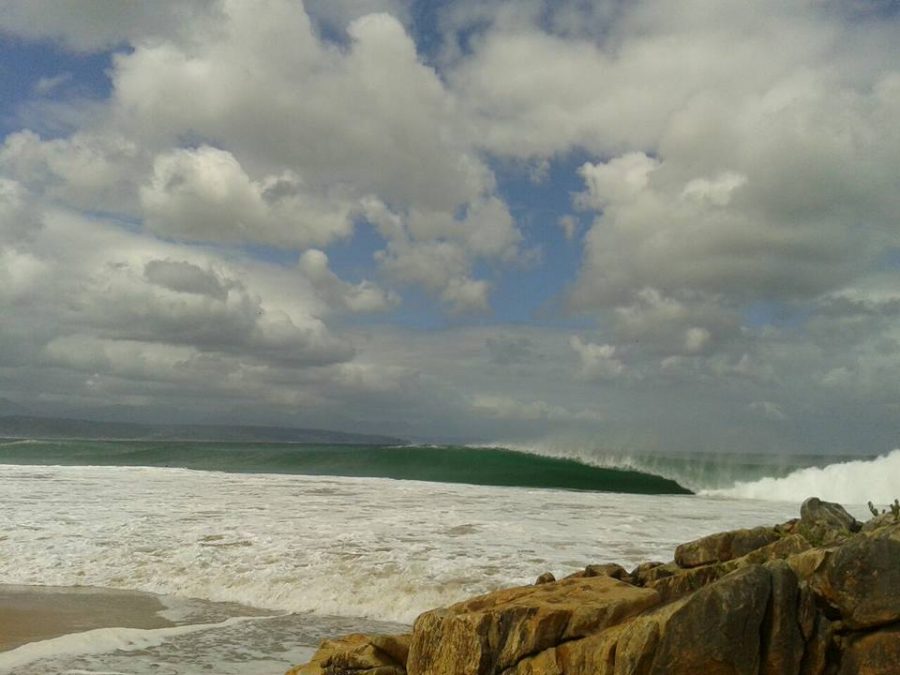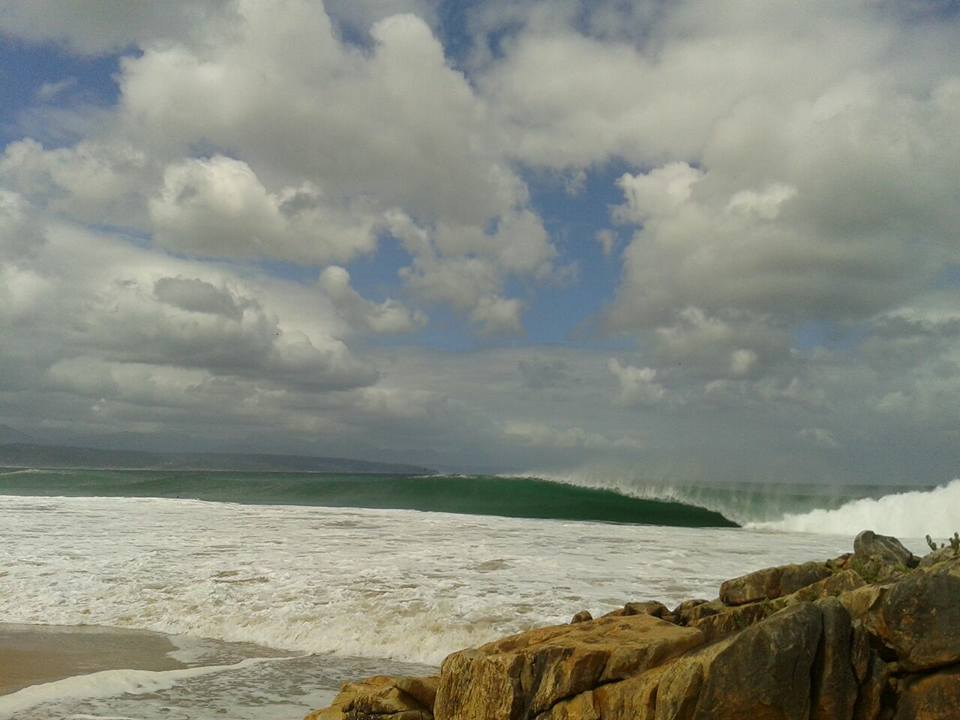 Vinthi had posted her photos saying: "Scary and magical." She took them at 16:53.
Lisa Sutton said: "Not photoshopped. It has happened a few times over the past few years… The sea is a powerful force when it hits those rocks."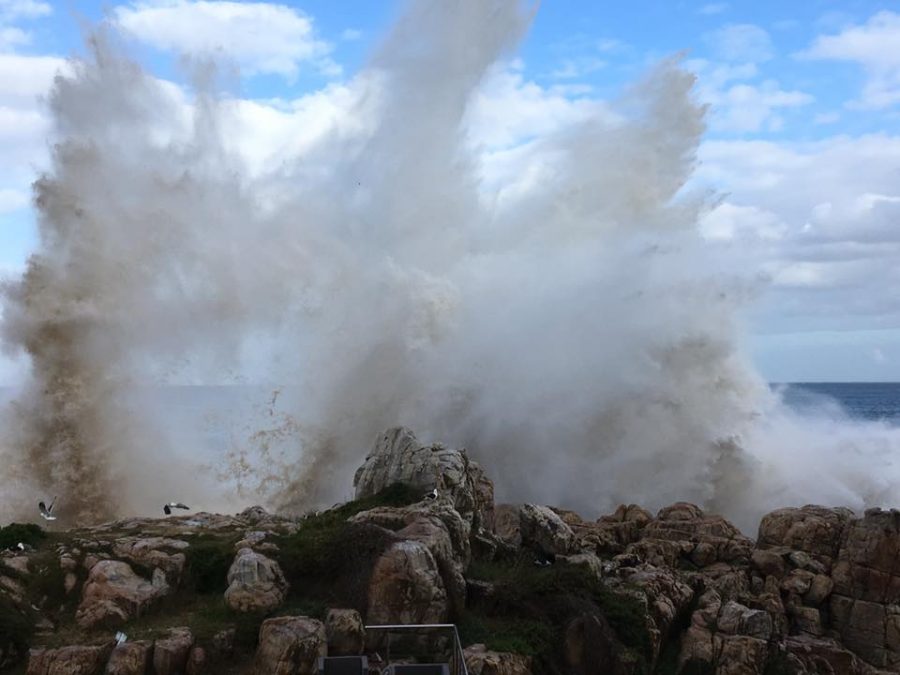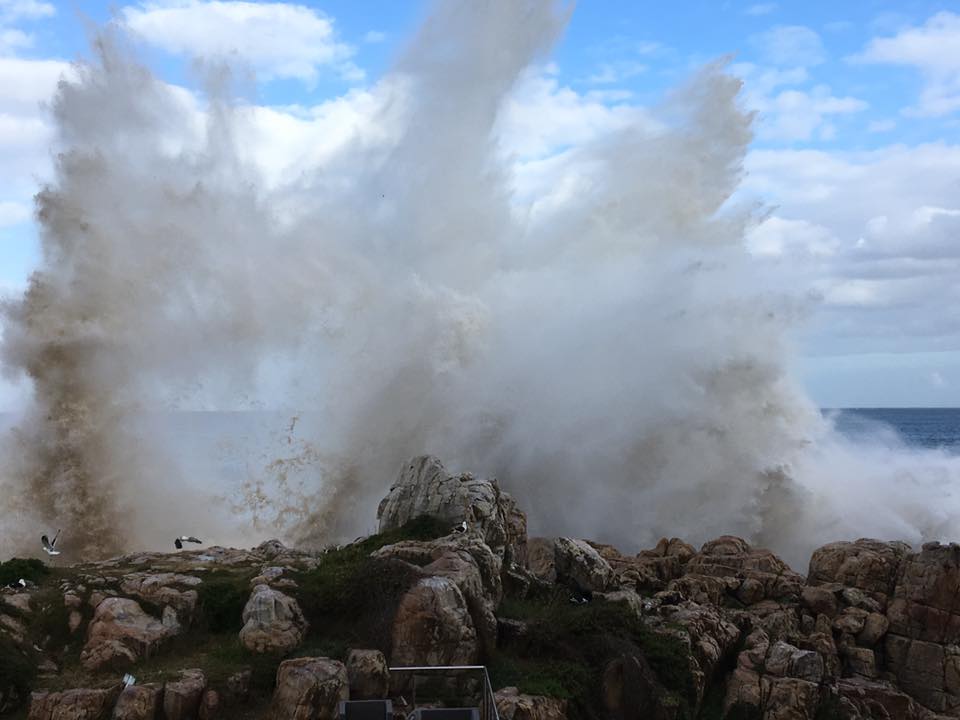 One "non-believer" said he phoned the resort and "lady says this happened a few years ago."
Vinthi responded: "Thank you for shares. Pictures are all over the net and I can't keep up with answering questions and thanking everybody. It is NOT photoshopped and happens very often. Waves are hitting on rocks.
"There was no damage and yes the receptionist might have wondered why all the fuss because she probably sees it every full moon. 🙂 🙂 It was far more spectacular in reality so I did not even watermark it. Silly me." (SAPeople has added Vinthi's copyright credit to the photos.)
When asked by someone to post a screenshot of the image detail and exif data, Vinthi said: "Open the pics in full screen and see the pics hitting on the rocks, I have no desire to prove anything and enjoying your lack of vision 🙂 :)"
Local Plett resident Norman Mayall wrote on SAPeople's Facebook page: "Not shopped. I work at beach control. This was yesterday. I was on duty, and today could be bigger."
Watch Video: Several photos of the Massive Wave at Beacon Island Hotel, Plettenberg Bay
Vinthi has uploaded this video which also includes several photos of the large swell crashing into the rocks in front of the hotel that should put paid to all those who doubted her!
To give some perspective, here's an aerial view of the Beacon Island Hotel and the rocks, taken by John Newton in January 2015: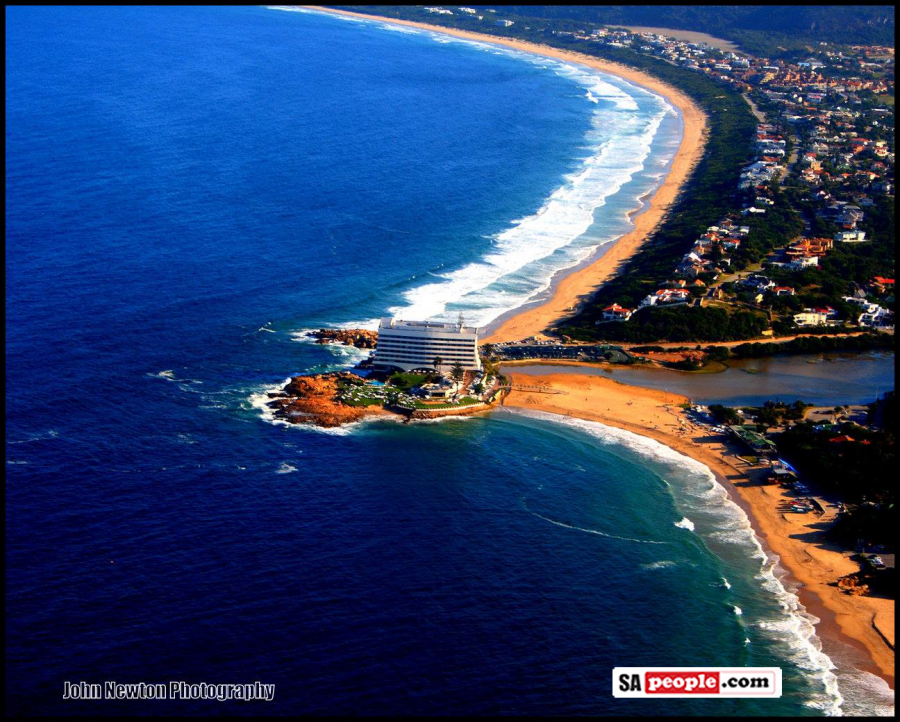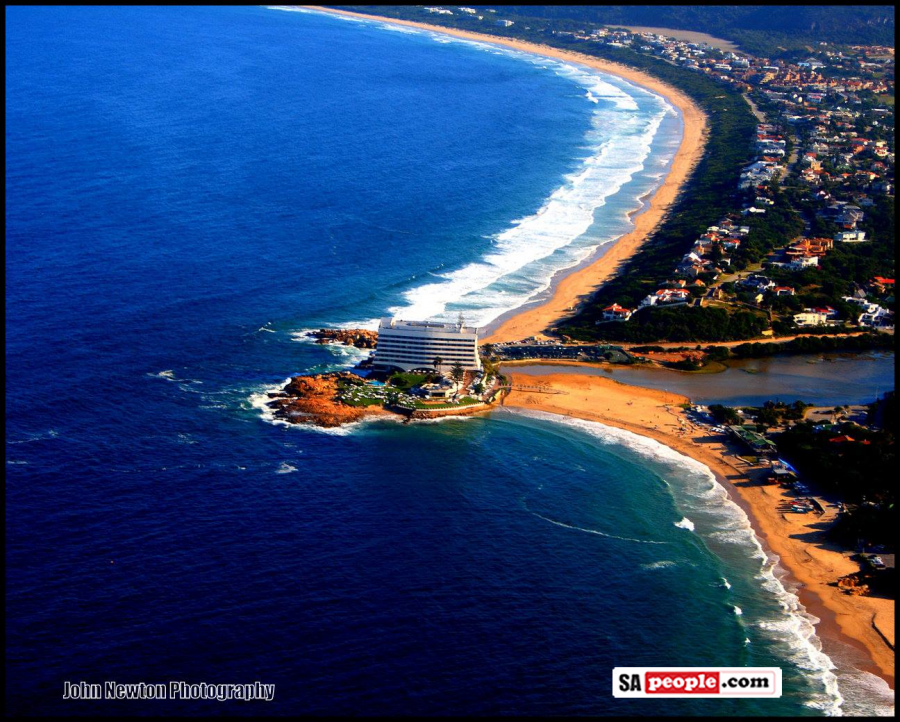 Here's another photo from 2008 showing the phenomenon from a different angle: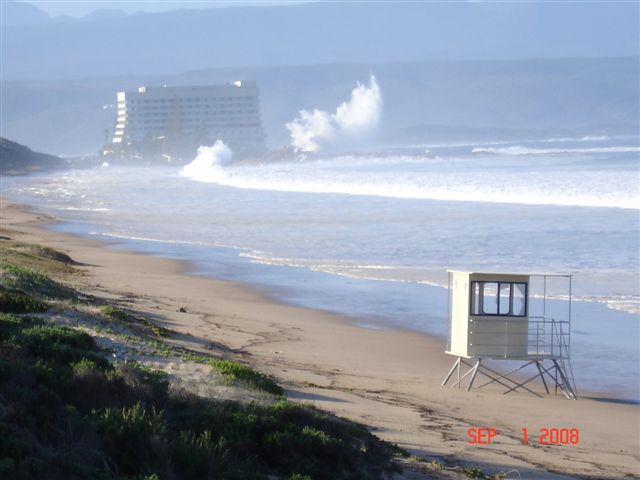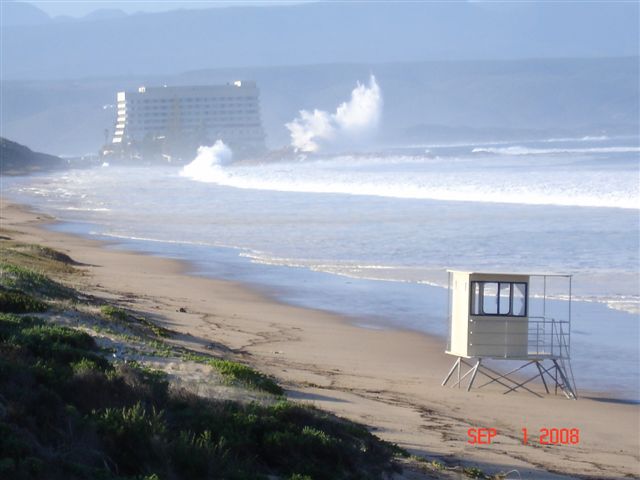 Update 13h00 SA Time, Monday 14 November 2016: Plett Beach Watch has issued a warning that swimming on all beaches will be banned Monday afternoon "due to Super Moon spring highs creating treacherous conditions… The sea will be dangerous this afternoon." 
Update 19h00 SA Time: See photos / pictures of similar big waves in Kalk Bay Monday afternoon.