Tomi Lahren has risen to fame and notoriety in America and around the world for her outspoken comments on everything from liberalism and feminism to the Black Lives Matter movement.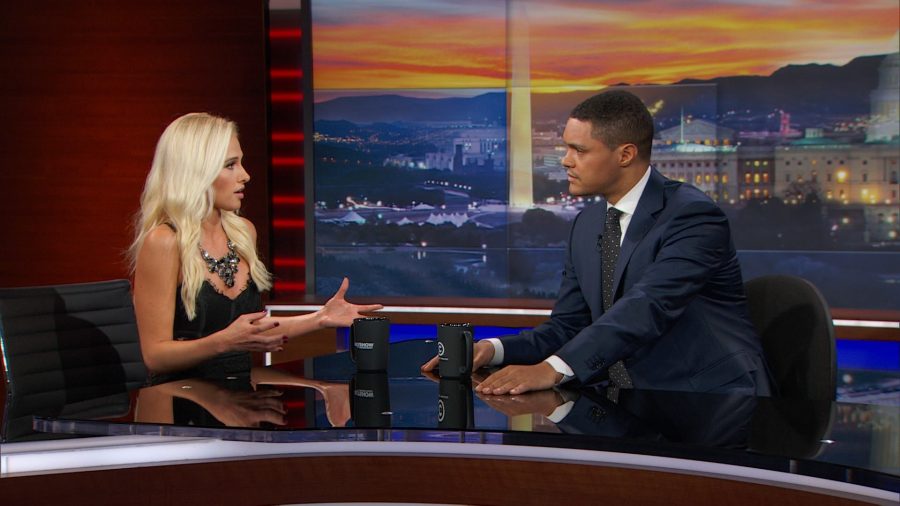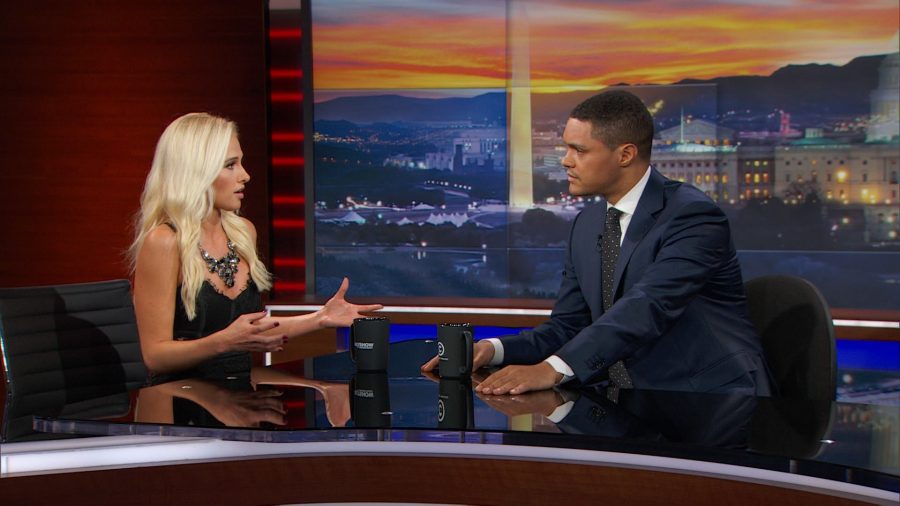 The Daily Beast calls her a "right wing ranter" and yesterday the BBC profiled the 24-year-old under the heading "The young Republican who's bigger than Trump on Facebook". Although Trump trumps her with 15-million followers against her 3-million, her videos regularly get more views than his.
She says whether you love or hate what she's saying, her comments are at least getting a reaction… and that's what's needed right now in America.
Her latest comment calling #BlackLivesMatter the new KKK (the white supremacist Klu Klux Klan group) caused a huge reaction. South African comedian Trevor Noah pulled her up on it on his Comedy Central show, The Daily Show.
Watch below as the two argue it out. Affinity Magazine posted the videos saying: "Feeling down? Watch Trevor Noah DESTROY Tomi Lahren…" Trevor tweeted a message afterwards to Tomi, thanking her for being on the show and saying they should destroy the "bubbles" and not each other. She also tweeted positively about their separate views but common goal.
Quartz said "Noah's performance last night gave us a real glimpse of the 32-year-old comedian's potential as an interviewer" and that "by hosting and facilitating such a pleasant conversation with an ideological rival, he showed that he may yet carve out a vital role for himself."
Watch Part I and II of Trevor Noah talking with Tomi Lahren
?Must Watch?

Tomi Lahren gets destroyed on The Daily Show by Trevor Noah for calling Black Lives Matter the new KKK.

"I don't see color." pic.twitter.com/7FlRCUgXVH

— Hardys Closet (@HardysMedia) December 1, 2016
Here's part 2 of Tomi Lahren on The Daily Show explaining to Trevor Noah why she dislikes "Black Lives Matter" so much. pic.twitter.com/Hq53qGqquT

— Hardys Closet (@HardysMedia) December 1, 2016
QZ said "t
he interview easily could have been vicious, but both she and Noah kept things respectful"… and a

fter the 'destroy' headlines the two each tweeted positive messages to each other:
Thank you for being my guest Tomi. Our goal should be to destroy these "bubbles" not each other. You're always welcome on my show. https://t.co/AairL3cdAy

— Trevor Noah (@Trevornoah) December 1, 2016
I had a great time with @Trevornoah on @TheDailyShow and I respect our obvious differences but common goals. https://t.co/yyAs4ipx2Y

— Tomi Lahren (@TomiLahren) December 1, 2016