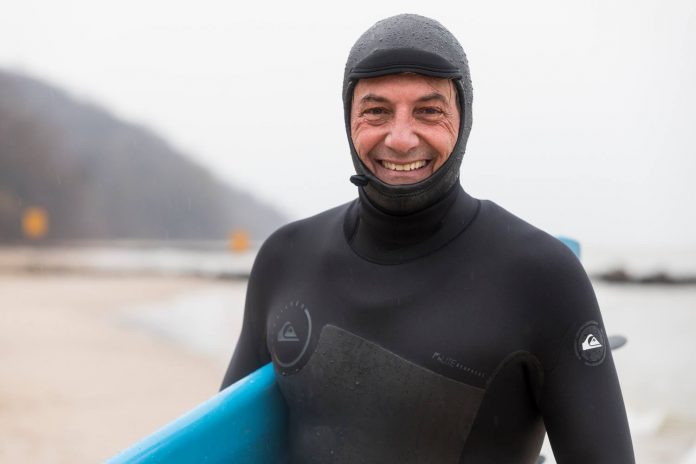 American surfers in Milwaukee were "stoked" to have one of the greatest surfers of all time – South African Shaun Tomson – pay a surprise visit and join them for his first ever ride on the great lakes.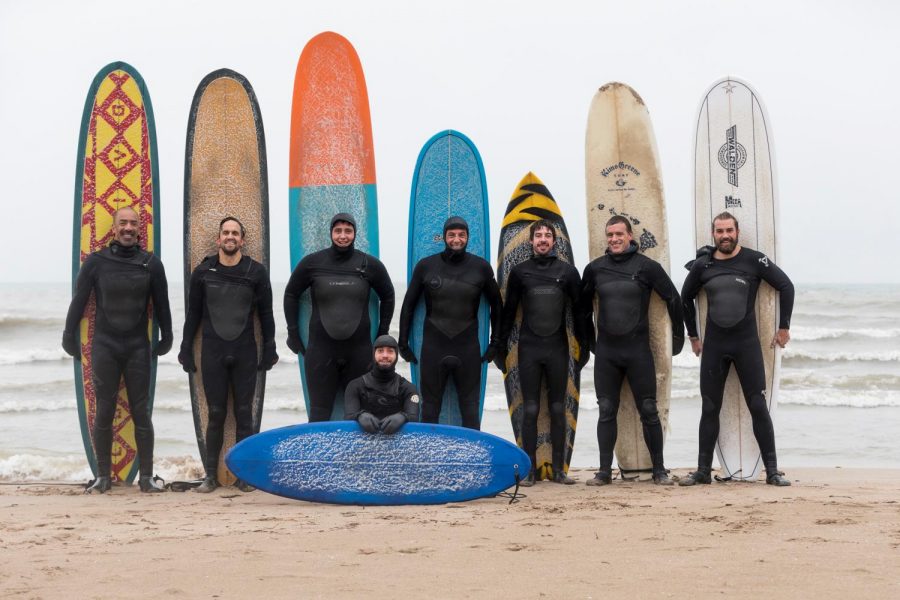 Last Sunday morning Shaun phoned Jacob Bresette, owner of Wisconsin's Lake Effect Surf Shop (Milwaukee's only surf shop), to ask him to gather some local surfers together for an evening meeting that day, followed by a surf session the next day.
Jacob uploaded some photos and said: "Extremely stoked to have the legendary surfer Shaun Tomson in our shop today! So great to hear his story and honoured to have him here." Of the surf pics, Jacob said: "It was his first time surfing the great lakes and by the smiles in the photos you can tell he had a great time." (All pics on this page by Mike Killion Photography.)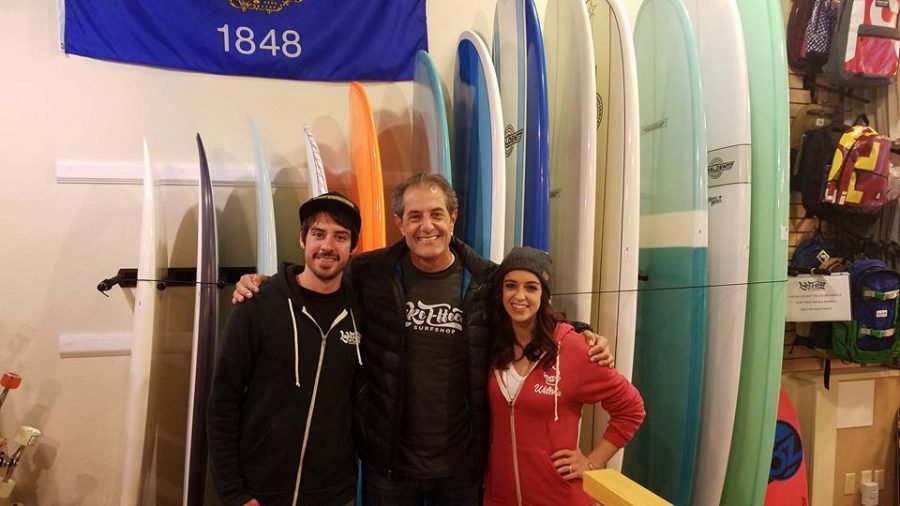 In an article for The Inertia, Jacob and Eric Gietzen revealed the story behind Shaun's unexpected visit… and how luck is all about the intersection of preparation and opportunity.
Jacob says he received a call from "a man with a thick accent" who said he was "an old time surfer coming to town from California" (which is where Shaun and his wife are now based).
Shaun was in the district to speak to schools and leadership groups about his story and positive message.
Jacob says: "I was struck by how kind, genuine and sincere he was. For a surfer of his significance to take time out of his schedule to meet with us speaks volumes about his character and his stoke for the sport of surfing.