Western Cape firefighters are being celebrated for their innovative thinking on Friday morning, in the midst of a traffic nightmare. 

Bronwyn Smith, from Stellenbosch, captured the following photo which was uploaded to Facebook by former Cape Town city councillor, Jacques Weber.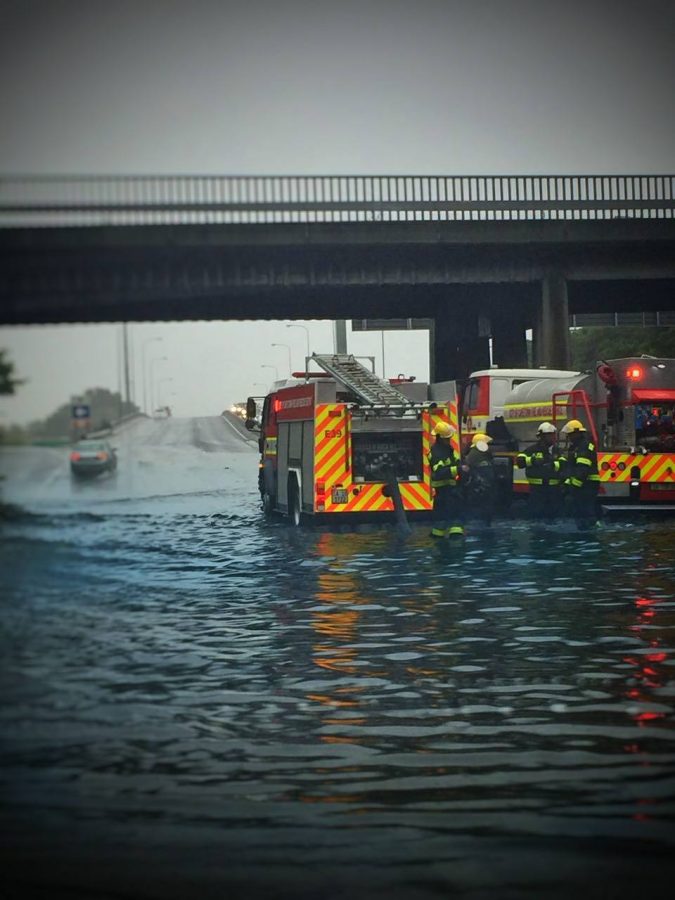 Jacques wrote: "When champions turn a negative into a positive, and use water from a flooded road to fill their tankers. Proper legends! #FireRescue #Rain #CapeTown."
The incident took place at around 08h30 on the N2 freeway outgoing, under Liesbeek Parkway bridge.
Cape Town's been experiencing heavy rain and on Friday morning that section of the freeway flooded… causing nightmare delays for motorists in a city that's already South Africa's most congested.
One facebook user, Elle Van Heerden, said she had driven past and "traffic was beyond messed up but I've never seen so many firefighters without a fire before!"
Another said: "Well done guys… I hope you soaked up plenty, like an Ellie at the waterhole."
Some pointed out that it wasn't specifically that they were trying to save water, but that they were trying to drain the road due to blocked storm water pipes. Raymond Kilfoil said: "Same way they always remove isolated flooding, nothing new. Finally doing it the way it's always been instructed to be done in these situations… But great to see! Should be a norm. In other words all water could come from vlei water."
Mo Devo said: "You guys rock!!!! Bugger the Bells, give them a whole bottle store!!"