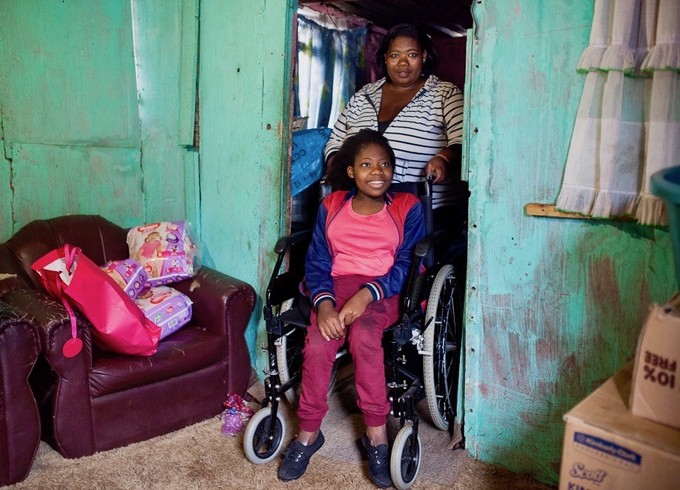 On a rainy Friday when GroundUp visited 14-year-old Palesa Kwayiba in her mother's leaking shack, she was all smiles. She had finally received a new wheelchair.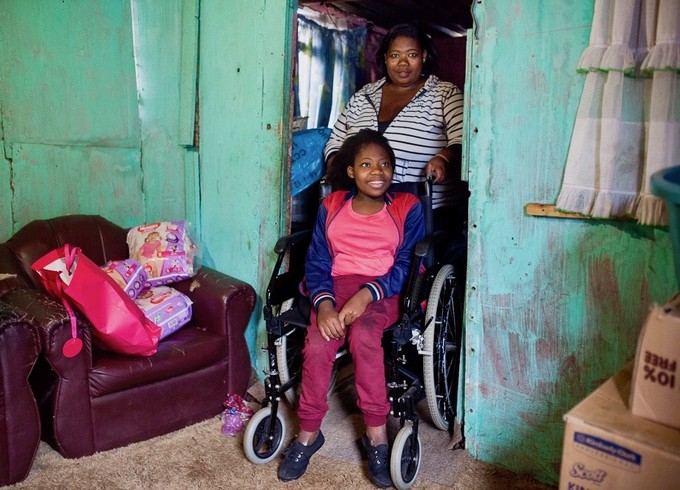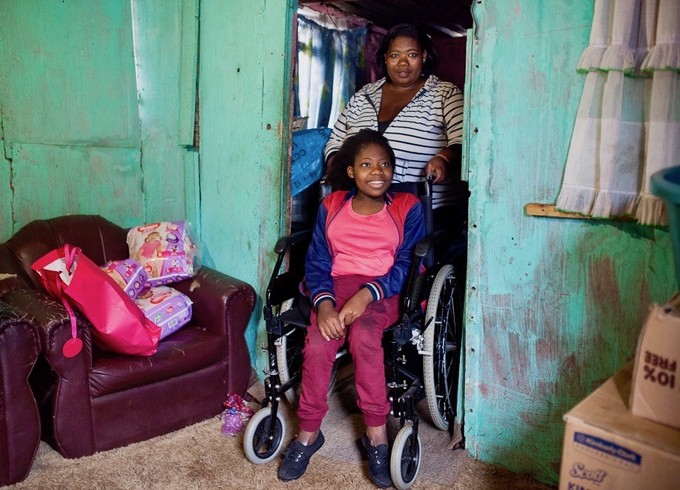 GroundUp told her story in October under the heading 'Paralysed teenager bitten by rats while sleeping': Palesa was born able-bodied but fell ill at three-weeks-old and was diagnosed with a spinal defect. Her father left when he found out about her condition and her mother Zandile Kwayiba has struggled alone, with issues like having to wake Palesa during the night "because she can't feel when she is being bitten by rats or mice". Rodents are a problem in the shacks.
Zandile said her daughter "has been missing classes because of unreliable transport." Her borrowed and broken wheelchair had seen better days, and weather conditions meant it was sometimes too difficult to push the wheelchair to the taxi stop from their Barcelona informal settlement.
Palesa had had a better wheelchair, supplied by Red Cross Children's Hospital, but it was stolen while her mother was lifting her into a taxi to go to school.
Despite all these hardships, Palesa is a vibrant and bubbly 14-year-old, who appreciates everything her mother has done and is doing for her.
"My wish is for us to get a proper house and for me to get a wheelchair," Palesa said in October.
Last week, with her overjoyed mother by her side, who apart from the wheelchair, also showed GroundUp food, nappies and clothing donated to her daughter, Kwayiba said she was extremely happy and thankful to the people who had reached out to her daughter [after reading GroundUp's article].
"I am so happy and did not expect this overwhelming response. When I got a phone call from the people who wanted to bring me the wheelchair, I didn't think it would actually happen.
"Then after that, I also got calls from people who wanted to bring Palesa clothes and food. Now we at least have things for this festive season. I am beyond grateful," said Palesa's mother.
Both stories by Mary-Anne Gontsana. Please read the original on GroundUp.