The ANC Women's League has thrown its weight behind Nkosazana Dlamini-Zuma, endorsing the President's ex-wife as the next leader of African National Congress party… which could make her the first female President of South Africa when national elections are held in 2019.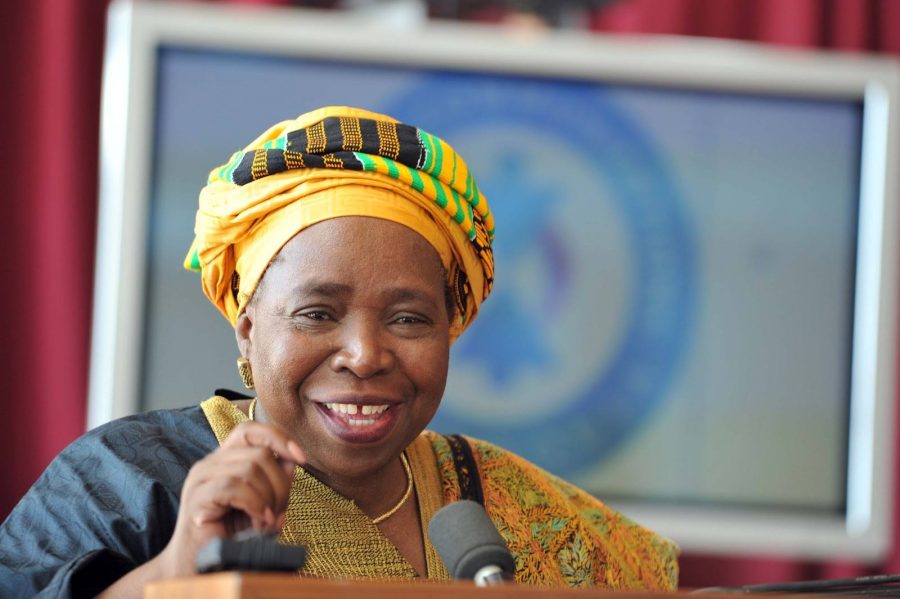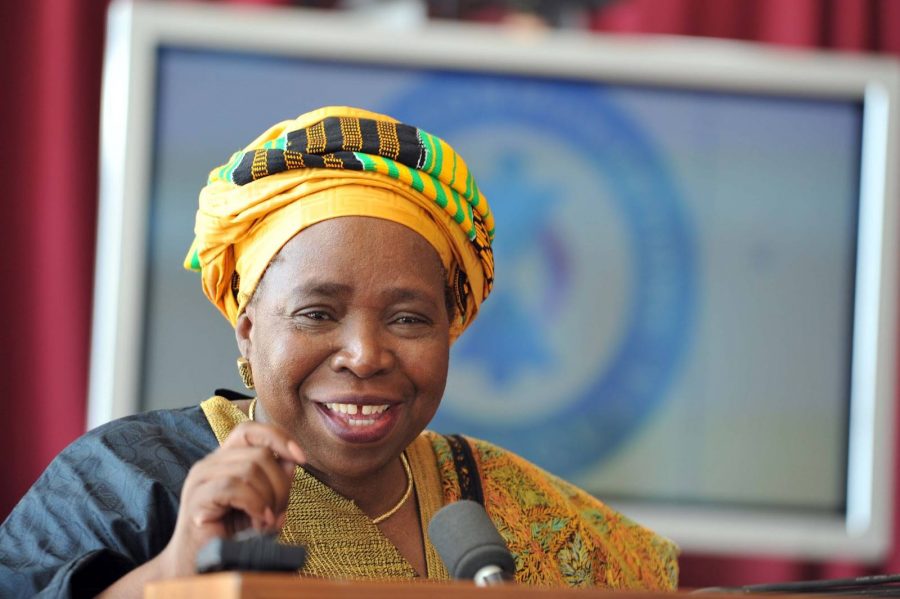 Nkosazana is the chairwoman of the African Union and ex-wife of the current president, Jacob Zuma. She is an internationally trained medical doctor, and it's reported that Zuma would back her to replace him.
There has never been a female president of South Africa, and women leaders are rare on the African continent.
Following their National Executive Council Meeting over the weekend, the Women's League said in a statement that "nobody will break that glass ceiling but ourselves as women of the African National Congress".
They said that "after careful consideration and opening our eyes as wide as possible, Cde Nkosazana Dlamini Zuma is the only suitable candidate at this point in our history to lead the African National Congress in December 2017."
The ANCWL said Nkosazana "is an embodiment of leadership as espoused by 'Through the eye of a needle'."
Born 27 January 1949 in Bulwer, Kwazulu-Natal, after completing high school at Amanzimtoti Training College in 1967, she embarked on studies in Zoology and Botany at the University of Zululand in 1971 and obtained a Bachelor degree.
She started her medical studies at the University of Natal, where her involvement with the anti-apartheid struggle began. She was forced into exile in 1976 and continued to study at the University of Bristol in England, whilst still continuing her activism.
The ANCWL detailed Nkosazana's subsequent list of achievements, but said "it is through her sterling work as the African Union Chairperson that, the collective of the ANCWL firmly believes that Cde Nkosazana Dlamini Zuma will and is able to lead South Africa in being a leader not only in the African continent but in global politics as well."
The Women's League said it is "well aware that journey to non sexism is not a one-man show. We fully understand that patriarchy is not ready to give up all its privilege without a fight."
The ANCWL also named Baleka Mbete, Jessie Duarte, Nosiviwe Mapisa – Nqakula, Lindiwe Sisuslu, Maite Nkoana-Mashabane and Nomvula Mokonyane to be considered in the other 5 of the 6 official ANC positions.
Late last year Deputy President Cyril Ramaphosa received the public endorsement of South Africa's powerful Congress of SA Trade Unions (Cosatu) to take over the ANC leadership.