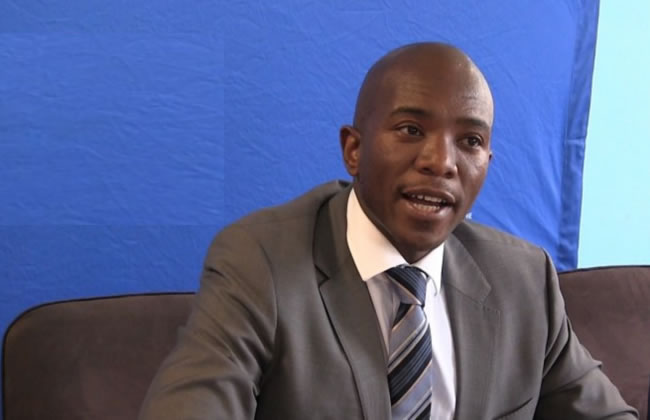 The Democratic Alliance (DA) has responded to the Palestine Embassy's statement that it was not informed of DA leader Mmusi Maimane's trip to Israel and Palestine.
National spokesperson Phumzile Van Damme tweeted: "Er! SAns don't require a visa to travel to the region, of course the Embassy wasn't contacted. We communicated directly with the Pres office." (She was referring to the office of the President of the Palestinian Authority, Mahmoud Abbas.)
She said Maimane's office was in touch with the South African Embassy's office in Ramallah and Abbas' office.
"The meeting was cancelled on the day by the President's office after several email exchanges arranging and confirming the meeting," said Van Damme.
The Palestinian Embassy said it is "offensive that one would travel to the occupied Palestinian territories as a guest of the occupier and on a trip facilitated by the oppressor." The statement also said it honours President Jacob Zuma's speech during the ANC birthday celebrations in which he "firmly discouraged travel to Israel for causes not related to fostering peace in the region".
According to a statement from the DA on Thursday, Maimane has been visiting Israel and the Palestinian Territories in order to "listen and learn about the conflict first hand and to discuss how South Africa should be playing a more constructive role in bringing the parties together for peace.
"He is also there, as a person of deep faith, to visit some of the most important holy places that are of spiritual meaning to him."
While there, the Leader has met with the Prime Minister of Israel, Benjamin Netanyahu and the Leader of the Opposition, Bougie Herzog. 
Maimane also met with Palestinian officials in Ramallah and Rawabi, and with Palestinian human rights activists. He has also met with senior representatives of the Palestinian and Israeli business community to discuss how business and trade can be used to advance peace when politics is failing to make progress.
The DA claimed, on facebook, that "under the DA's leadership, South Africa will play a constructive role in bringing the two parties together instead of inflaming tensions between them."
Read the Palestinian Embassy's full statement below.
Statement by the Embassy of Palestine on @MmusiMaimane's visit. pic.twitter.com/cTxvaMCm9g

— Nelson Kgwete (@NelsonKgwete) January 16, 2017