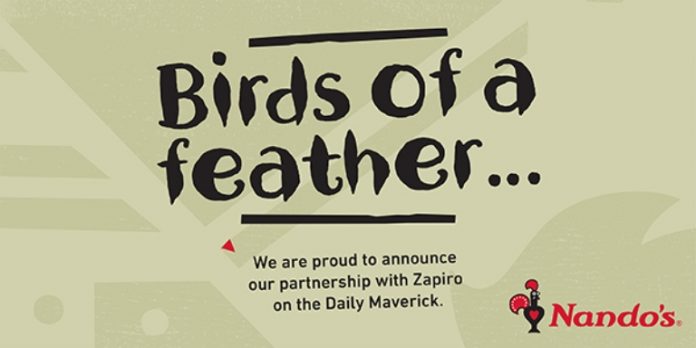 This year (a lot like last year) is going to go down as one of the hottest in Mzansi's history…
For a start, the build-up to a certain party's elective conference will ensure that South Africans witness even more grilling debates.
And then there will be an endless discussion about whoever is next picked to coach Bafana Bafana and whether he will be able to take the team all the way to Russia for the 2018 FIFA World Cup or not.
And we all know that with these debates comes laughter – for South Africans at least.
And nobody delivers it better and faster – with a special seasoning of satire – than Nando's and award-winning cartoonist Zapiro.
So an announcement of their partnership comes as no surprise. From this week, Nando's and Zapiro have partnered to "keep the nation fired up in a year that is going to sizzle".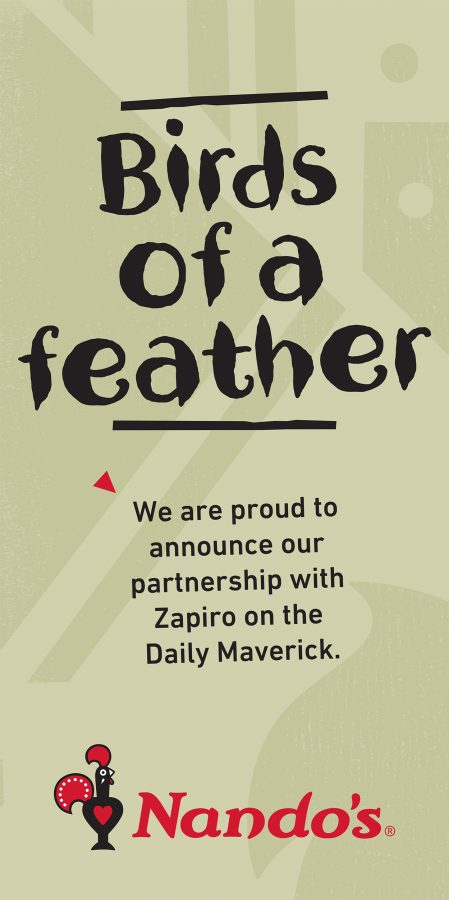 Nando's and Daily Maverick are making sure that South Africans can now find their favourite Zapiro cartoons on the online newspaper's website.
Both Nando's and Zapiro know that few things energise South Africans to rise to the occasion when faced with challenging local current affairs more than humour.
"Zapiro is an internationally celebrated satirist and artist. His bravery, searing wit and proudly South African demeanour make him a natural Nando's partner," said Nando's chief marketing officer Doug Place.
"We're thrilled to be able to bring Zapiro's talent to a new audience in our partnership with the Daily Maverick. From one firestarter to another: Welcome!"
MORE
View Zapiro's latest Shower Head / Golden Shower head cartoon here.
Watch Nando's Wings Roulette video (It's a wing-wing situation)
Nando's kept the nation "fired up" last year with ads like this (referencing President Jacob Zuma and paying back the money for Nkandla upgrades).