Several South Africans have rejoiced at news that United States President, Donald Trump, has signed a visa-free travel policy for South Africans wishing to enter the USA. However, it is FAKE news, and identical articles were published on the same fake news site, making identical claims for the Caribbean and Asia.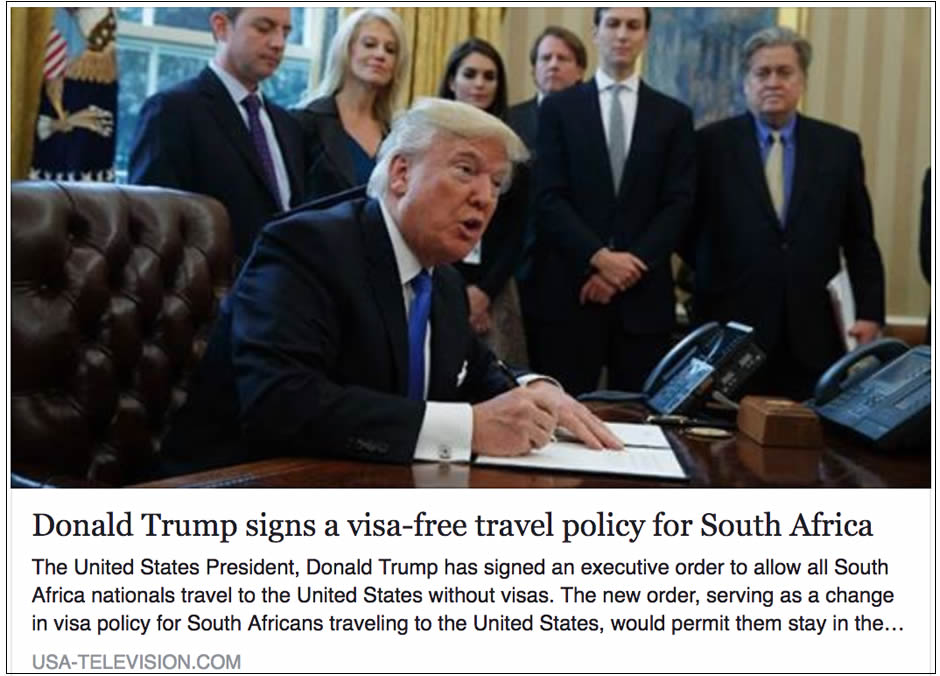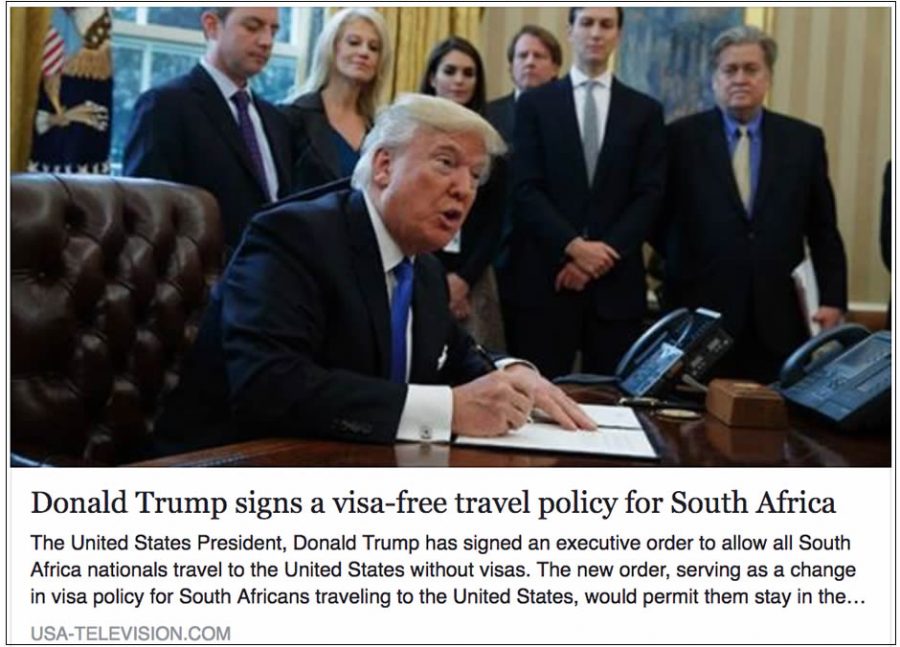 The article, entitled "Donald Trump signs a visa-free travel policy for South Africa", claims that the US President has signed an executive order to allow all South African nationals to travel freely to America, without visas, for up to 180 days for Tourism or Business purposes only.
The article says "Trump says this measure is to strengthen trade between the United States and South Africa", and that trade and bilateral visa deals have been "discussed by Trump and South African Diplomats in the States".
Several similar untrue claims have been made about many other countries… including others in Africa like Mozambique, Kenya, Tanzania, Sierra Leone and Angola. None are true.
There doesn't appear to be an official statement by the US Embassy in South Africa, but the US Embassy in Malaysia said: "A fabricated news report has been circulating in local media regarding visa-free travel to the United States. The report claims that President Trump signed an executive order allowing Asian nationals to travel to the United States without a visa. This report is false and unsubstantiated."
The US Embassy to Barbados said that "contrary to rumors, the list of countries participating in the U.S. Visa Waiver Program has NOT changed."
To view an accurate list of the countries in the Visa Waiver Program, please visit:
travel.state.gov/content/visas/en/visit/visa-waiver-program.html
Meanwhile, the jokes and memes about business tycoon and former 'Apprentice' reality TV star Donald Trump making it to the top job in America continue, with this being one of the latest: