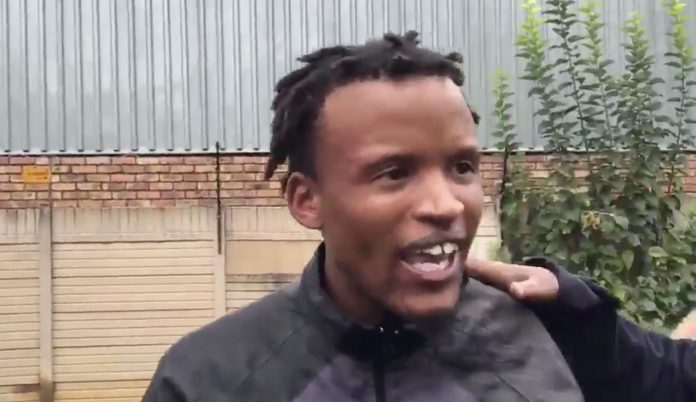 PRETORIA (Reuters) – South African police fired tear gas, water cannon and rubber bullets to disperse rival marches by hundreds of citizens and non-nationals in the capital on Friday, following looting this week of stores believed to belong to immigrants.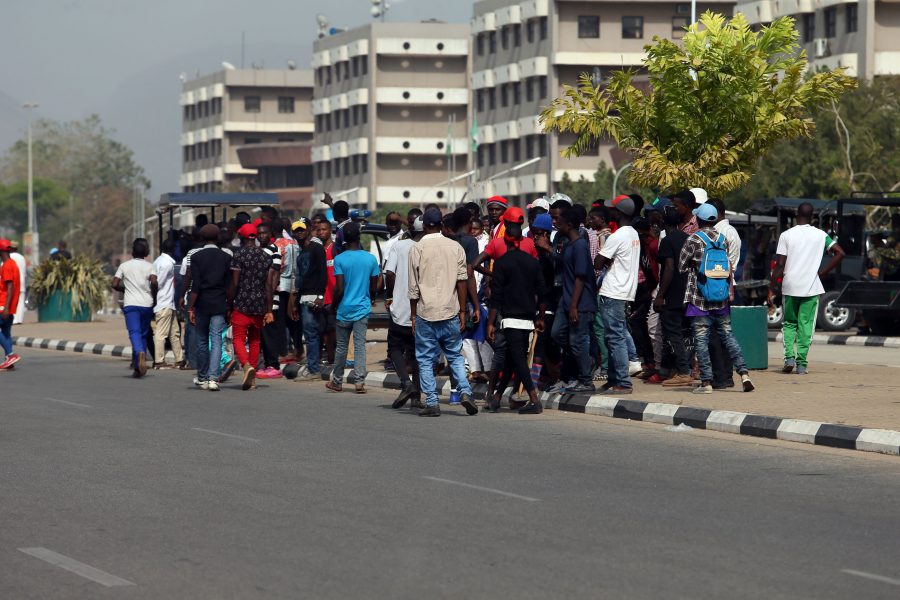 Anti-immigrant violence has flared sporadically in South Africa against a background of near-record unemployment, with foreigners being accused of taking jobs from citizens and involvement in crime.
Armed police had formed a barrier between citizens and non-nationals marching in Pretoria, but the crowd became unruly with both sides shouting at one another prompting police to disperse the angry mobs.
Many shops were shuttered in Marabastad, an area situated in the west of capital, where many foreign nationals have their stores, and roads were blocked as the marchers gathered.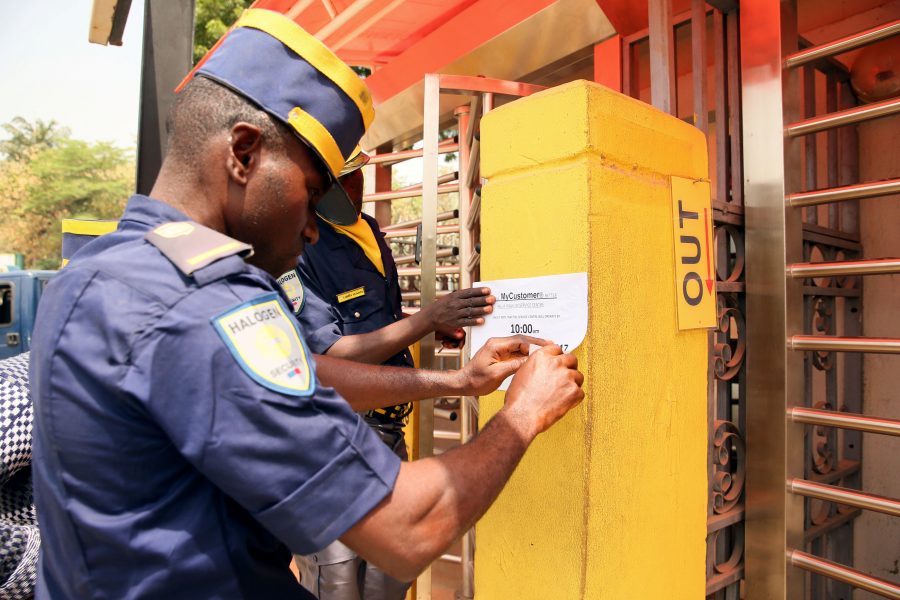 Some of the foreigners carried rocks and sticks, saying they were ready to protect their stores.
The marches follow the looting this week of at least 20 small businesses believed to belong to Nigerian and Pakistani immigrants in an area in west Pretoria.
Residents said they had attacked the shops because they were dens of prostitution and drug dealing.
President Jacob Zuma condemned acts of violence between citizens and non-nationals, his office said on Friday.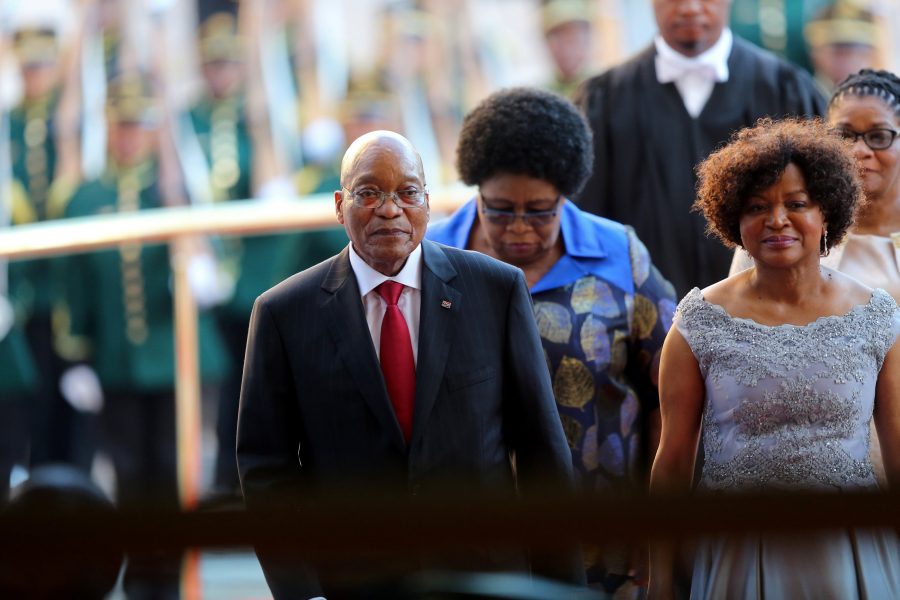 "It is wrong to brandish (sic) all non-nationals as drug dealers or human traffickers," Zuma said in a statement.
In retaliation, Nigerian protesters vandalised the head office of South African mobile phone giant MTN in Abuja.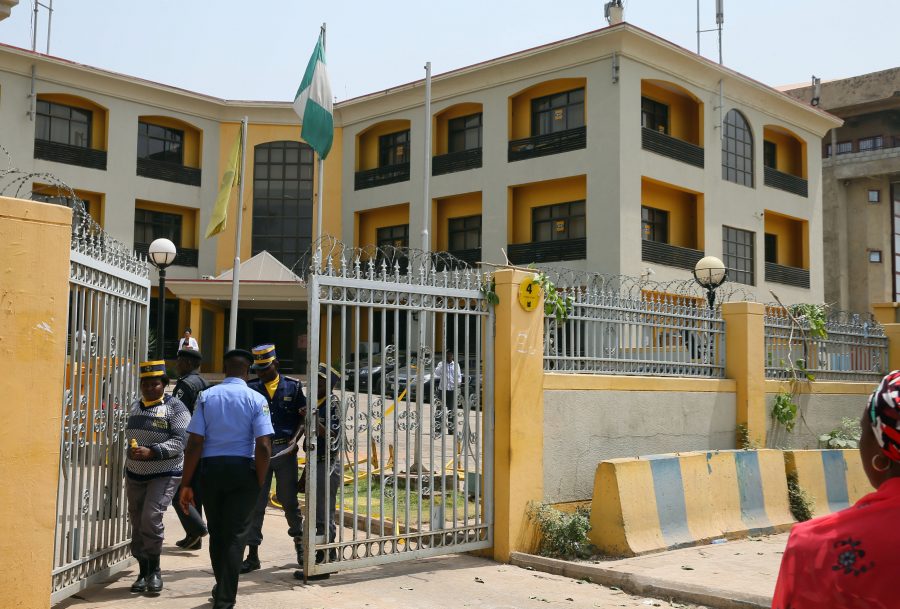 Nigeria and South Africa, the continent's two largest economies and pre-eminent diplomatic and military powers, have a volatile relationship.
(Reporting by TJ Strydom; Writing by James Macharia; editing by Ralph Boulton)
Update: MTN has reportedly shut its offices in Nigeria.
MORE: No data shows that 800,000 Nigerians live in South Africa
Police fire rubber bullets to disperse crowds in Pretoria
The South African who was attacked says he didn't know why they attacked him. "I was just standing their watching everything, like everyone else."
South African attacked by foreigners, we are not sure what he did to provoke them. #Foreignermarch pic.twitter.com/JxzeHzQUJ7

— Lindokuhle Xulu (@LindokuhlXulu1) February 24, 2017
South Africa #Xenophobia #ForeignerMarch – Police dispersing the crowd of protesters. pic.twitter.com/2LRxVvOw4e

— Y! Online (@YNaija) February 24, 2017
A man believed to be a South African citizen is attacked by a group of foreign nationals.#Foreignermarch #Atteridgeville pic.twitter.com/2WJ4x2PQ7d

— Lirandzu Themba (@LirandzuThemba) February 24, 2017
Meanwhile @sapeople life goes on in #Pretoria while a group people approaches DHA w/police escort inc helicopter #Xenophobia pic.twitter.com/um8rirWzDg

— sofia moreira sousa (@sofiamoreir) February 24, 2017
#Xenophobia Traffic has been disrupted due to the protests in Atteridgeville as residents look on. pic.twitter.com/RJJ1Px4G15

— Andrea van Wyk (@AndyvanWyk) February 24, 2017
"There is no way for us to survive!We will fight! We are not afraid to die" #Foreignermarch #Xenophobia pic.twitter.com/6PLLLGOShj

— Lindokuhle Xulu (@LindokuhlXulu1) February 24, 2017
Help me understand how blocking kids from going to school in anyway assisting the fight against drugs, prostitution & illegal immigrants?

— Solly Msimanga (@SollyMsimanga) February 24, 2017
Reports of looting in Westpark and N4 toll road cars being stoned. #NoToXenophobia

— Yusuf Abramjee (@Abramjee) February 24, 2017
#TshwaneUnrest Foreign shop looted in Pta West. Owner says he had close his shop for 2 days due to fear this is what happened. @ANN7tv pic.twitter.com/sJRy0B4c6P

— Kalden O Lachungpa (@KaldenOngmu) February 24, 2017
While some are marching, looting and intimidating, let's all shout out and say #NoToXenophobia and #NoToViolence. RT and support. pic.twitter.com/aOBSjzGMmH

— Yusuf Abramjee (@Abramjee) February 24, 2017
#Atteridgeville protestors say media portray them in a negative light & call it #xenophobia when all they want is to get rid of criminals

— Leanne Manas (@LeanneManas) February 24, 2017
#Atteridgeville residents now making their way to CBD. They are currently gathered outside Saps central police station. pic.twitter.com/kSABWeTLRW

— Lirandzu Themba (@LirandzuThemba) February 24, 2017
#Xenophobia ? . Can't go to work bcs of this pic.twitter.com/PUJNdqpnqb

— Kulani Tshauke (@missktshauke) February 24, 2017
eNCA | Protests erupt in Atteridgeville ahead of #Foreignermarch https://t.co/cq6CMRWog2

— Xolani Ukumkani (@VoteDA2019) February 24, 2017
#Xenophobia Police say the situation in Atteridgeville is calm but images show burning tyres and looting. pic.twitter.com/8jxk8SVlYo

— POWER987News (@POWER987News) February 24, 2017
You decide pic.twitter.com/MqnMjCpDca

— Solly Msimanga (@SollyMsimanga) February 24, 2017
Smell of gas hangs in the air as police try and quell the chaos erupting ahead of #Foreignermarch scores of people heading to CBD. pic.twitter.com/84lQi5ZghG

— Lirandzu Themba (@LirandzuThemba) February 24, 2017
#Xenophobia @RediTlhabi @gwalax @Radio702 Facts foreigners are not only coming to SAfrica. They are well received in other part of Africa pic.twitter.com/hMVD8RwF0k

— Lets create (@DanielSeremba) February 24, 2017