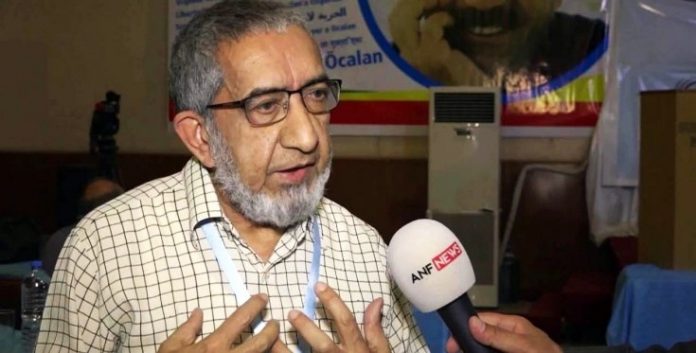 PRETORIA
– President Jacob Zuma has extended his heartfelt condolences on the passing of former Judge of the Supreme Court of South Africa and former human rights lawyer, Judge Essa Moosa, who passed away on Sunday.
The Presidency on Sunday said the President has expressed his sadness after learning about Moosa's passing, who died at his home in Cape Town on Sunday morning.
"We have learned with sadness the passing of one of the country's renowned human rights activists and former Judge of the Supreme Court, Honourable Judge Moosa.
"His passing is an enormous loss to South Africa of one our seasoned human rights activists. We wish to extend our heartfelt condolences to the Moosa family and relatives, our prayers and thoughts are with them during this difficult period. May his soul rest in peace," said the President.
According to the ANC Judge Moosa was born on 8 February 1936 in District Six, Cape Town. He qualified as a lawyer and was admitted to practice as such by the High Court of the Supreme Court of South Africa on 1 June 1962. In April 1998 he was appointed by President Nelson Mandela as a judge of the High Court of the Supreme Court of South Africa and based in Cape Town. He retired officially from active service on 8 February 2011 and continued to hold the position of a judge and could be called upon, from time to time by the judiciary, to render service in his capacity as a judge.
The Presidency said Moosa will be remembered for his immense contribution in promoting and protecting human rights during his tenure as Supreme Court Judge as well as the founding and Executive Member of the National Association of Democratic Lawyers, where he chaired its Human Rights Committee.
Moosa was to be laid to rest Sunday at Mowbray Qabrastan in Sha Allah, in Cape Town. – SAnews.gov.za
Deeply saddened by the passing of great human being Judge Essa Moosa.It was an honour to work under his leadership in the 90s. #RIPEssaMoosa https://t.co/wCJoXLjq5R

— Adv Thuli Madonsela (@ThuliMadonsela3) February 26, 2017
Essa Moosa laid to rest in Cape Town https://t.co/xCfNTCPSBT pic.twitter.com/8IEUsrvf4z

— Eyewitness News (@ewnupdates) February 26, 2017
Mandel's lawyer, Judge Essa Moosa, has passed today. He devoted later life to peaceful solution of KQ. Condolences to family and friends. pic.twitter.com/8zed9vKurY

— KurdishQuestion.com (@KurdishQuestion) February 26, 2017
We extend our deepest condolences to the family and friends of Judge Essa Moosa. He contributed greatly to our country in numerous ways.

— Democratic Alliance (@Our_DA) February 26, 2017
So sad to hear of the passing of our one of our country's great human rights activists, Jugde Essa Moosa. May his soul Rest In Peace.

— Patricia de Lille (@PatriciaDeLille) February 26, 2017
Essa Moosa, Mandela's lawyer and an ally of Kurds, dieshttps://t.co/Cq941VdtKG pic.twitter.com/YTZ0gLJG99

— Firat News Agency (@anfenglish) February 26, 2017