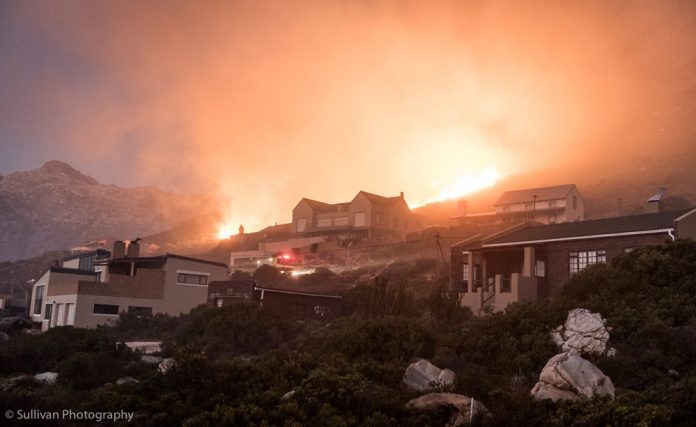 A fire ignited between Rooi Els and Pringle Bay on Sunday morning 19 March 2017, prompting the immediate deployment of aerial and ground crews… as well as photographer JUSTIN SULLIVAN who captured the photos on this page. Read Justin's eye witness account below…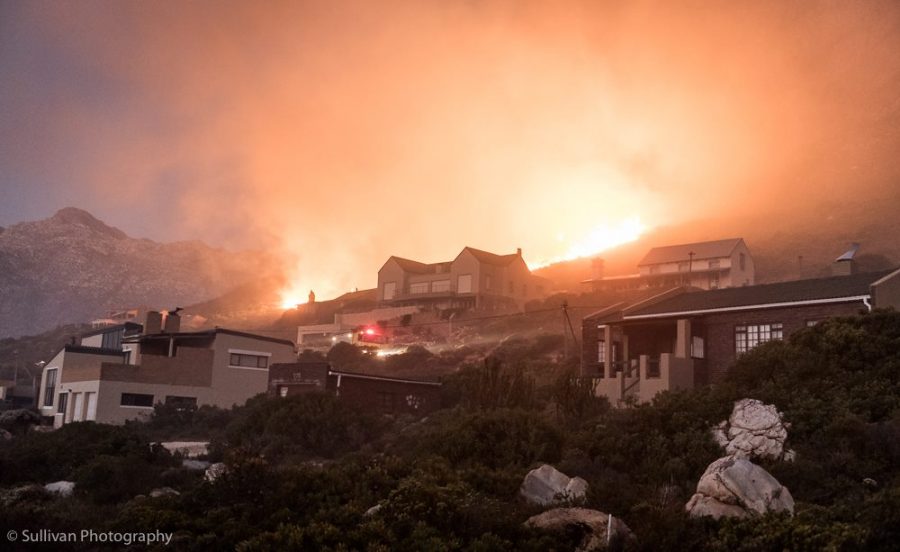 Fighting the Dragon at #RooiElsFire…

by Justin Sullivan
Strong winds were fuelling the fire and posed threat to property overlooking False Bay.
Aerial support had to stand down shortly after starting due to unsafe conditions, leaving ground crews and their support teams to tackle the blaze without water drops.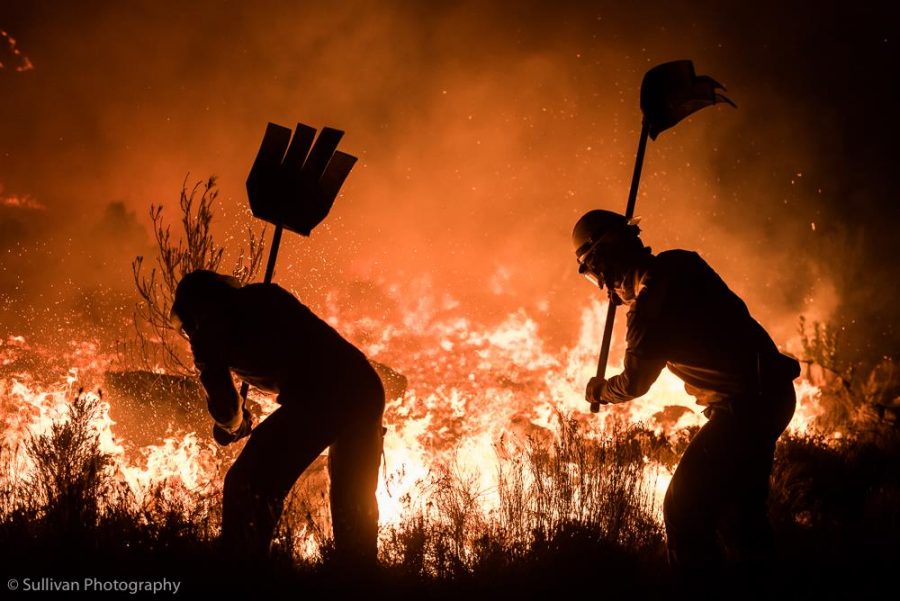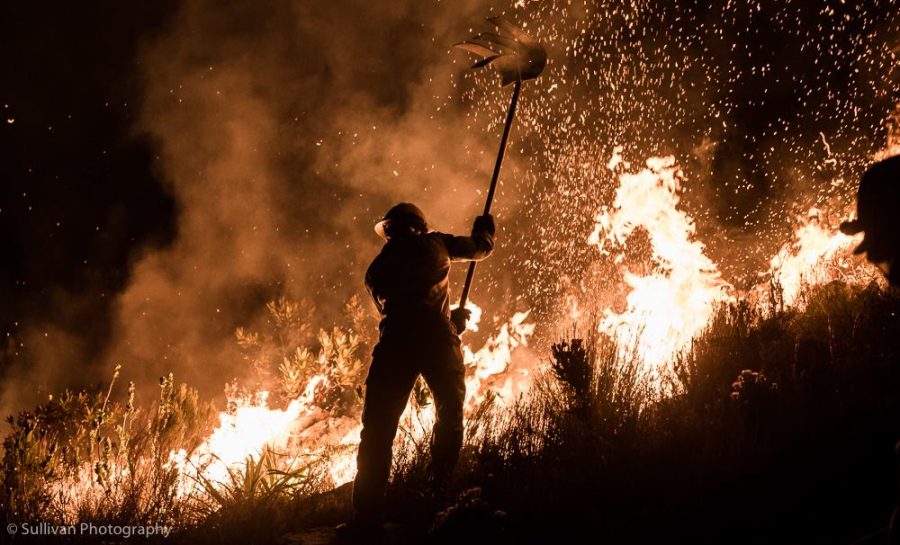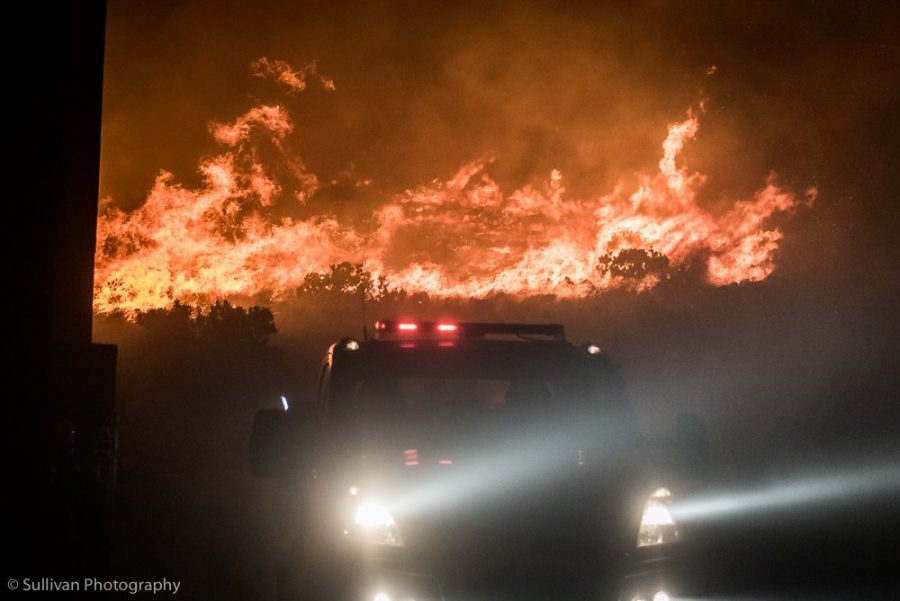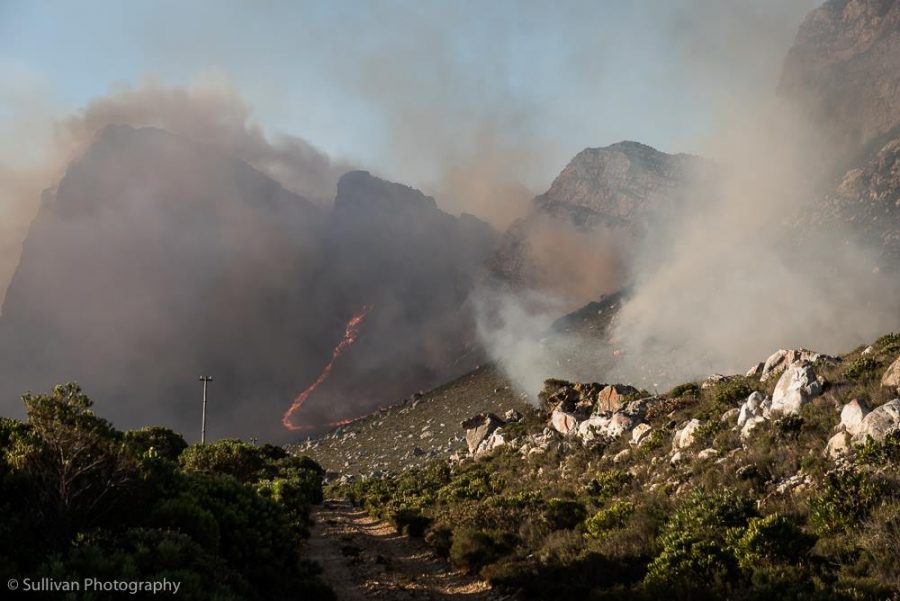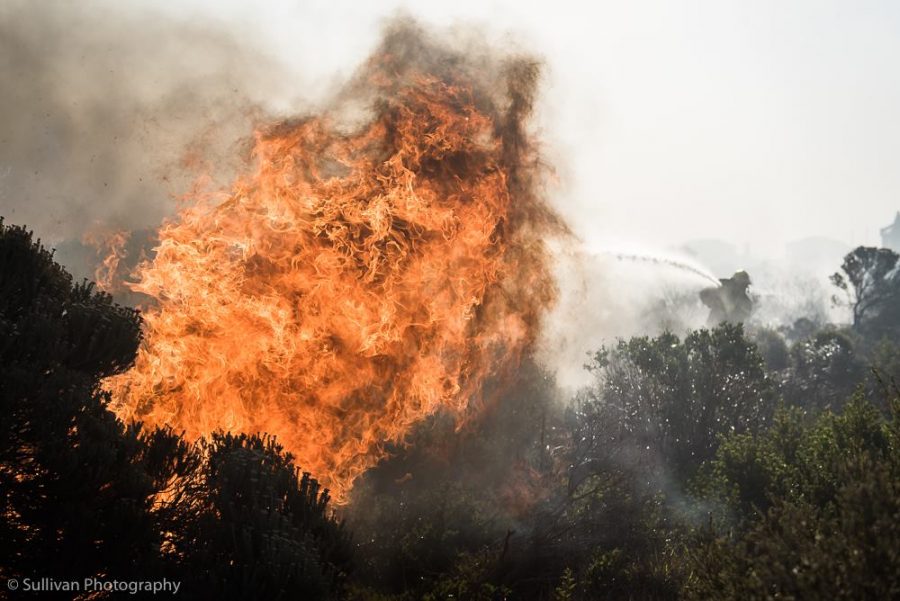 An unconfirmed number of structures in Rooi Els residential area were damaged during the course of the afternoon as head spread uncontrollably in strong SE'er wind.
A confirmed three structures were lost (according to an IC update at 22:00 on Sunday – goFPA).
The proactive continuous clearance of alien vegetation by residents complemented the suppression efforts… and an outstanding coordinated response was carried out by Greater Overberg FPA, #NCCHotShot Crews (NCC Environmental Services), Overstrand Municipality Fire & Rescue, City of Cape Town Fire & Rescue, Overberg District Municipality, Working on Fire, CapeNature and the Pringle Bay Volunteer Community Fire Fighters .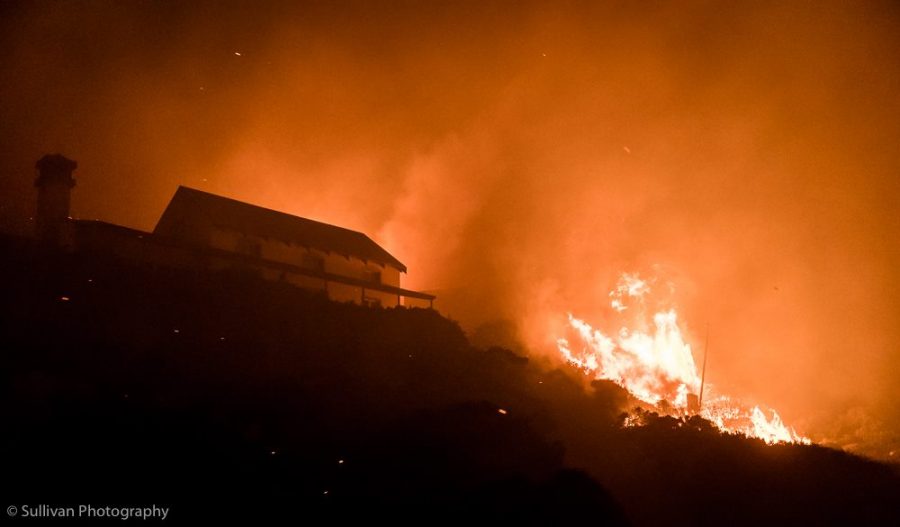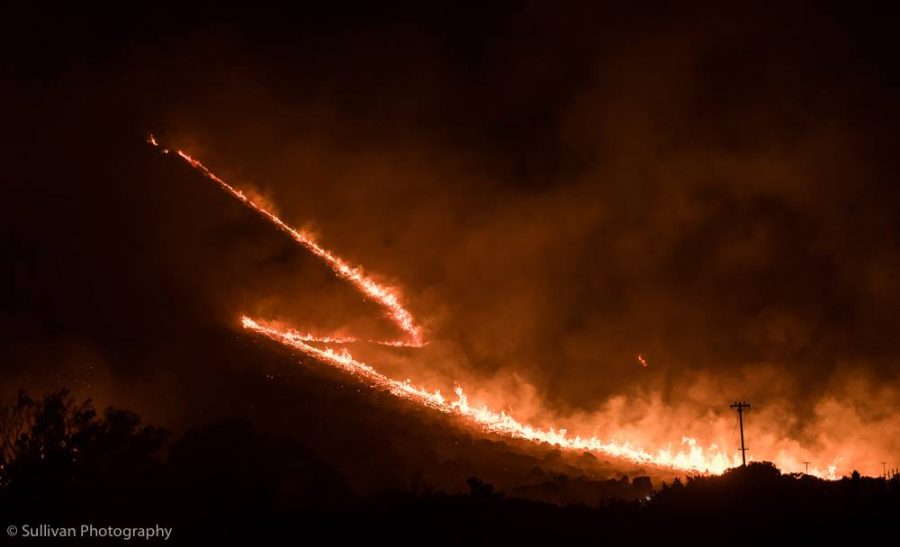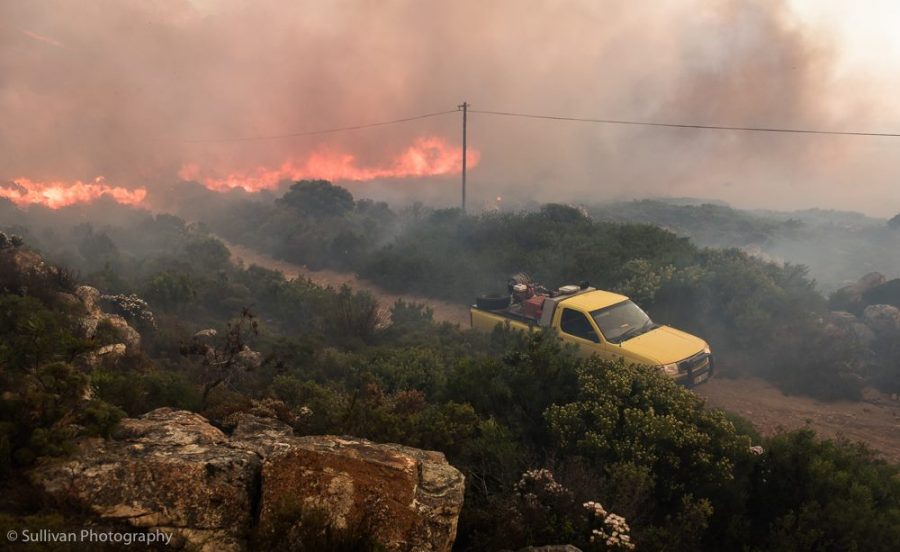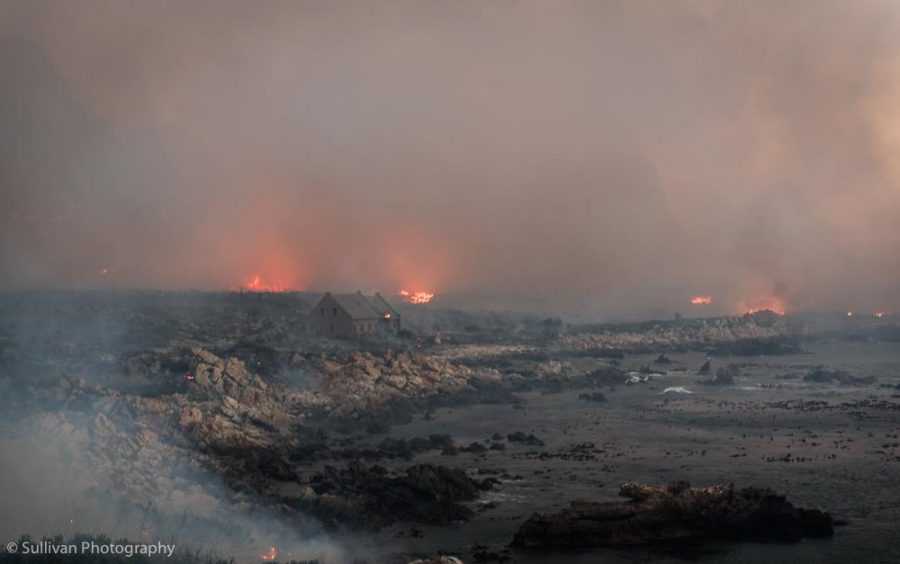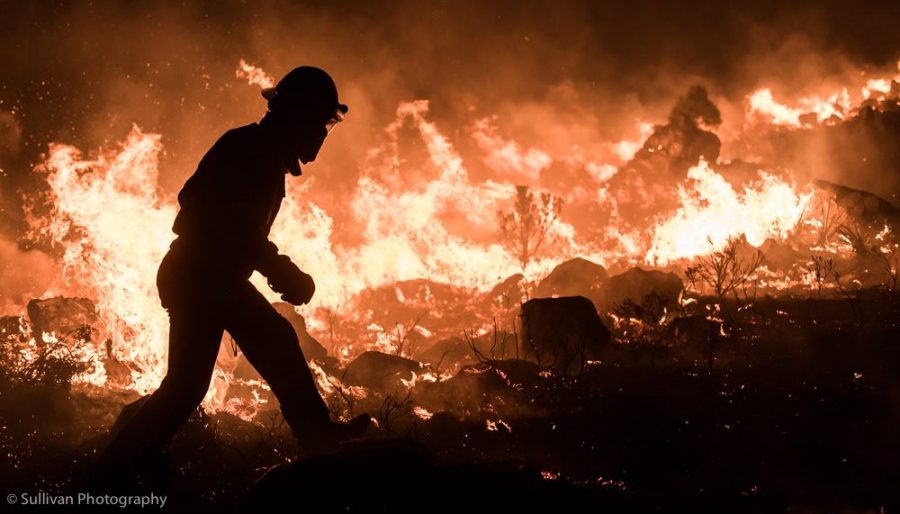 Good luck to Crews & their support teams currently monitoring hot spots. In the latest update, the R44 has been reopened to normal traffic.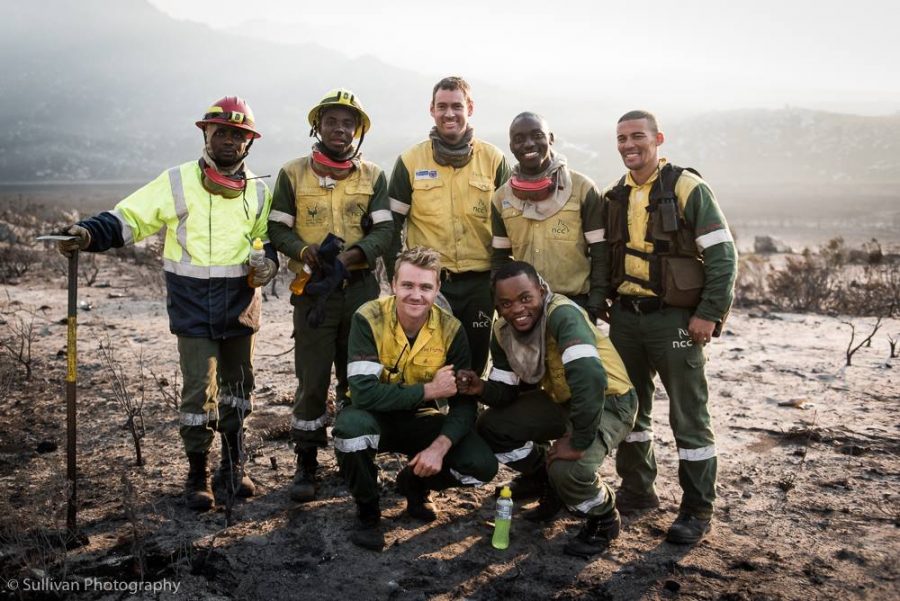 #FireIsEveryonesFight
***
All Photos © Justin Sullivan. Republished here with kind permission of SullivanPhotography.
View more photos on Justin Sullivan's pages:
www.facebook.com/SullivanPhotographyZA/
www.twitter.com/Sullphotography
More RooiElsFire photos: www.facebook.com/SullivanPhotographyZA