As the new Minister of Finance, Malusi Gigaba, takes office Monday at the National Treasury… South Africans seem split about his appointment. Many at a press conference today clapped and cheered for him, whilst others jeered and asked when he was resigning.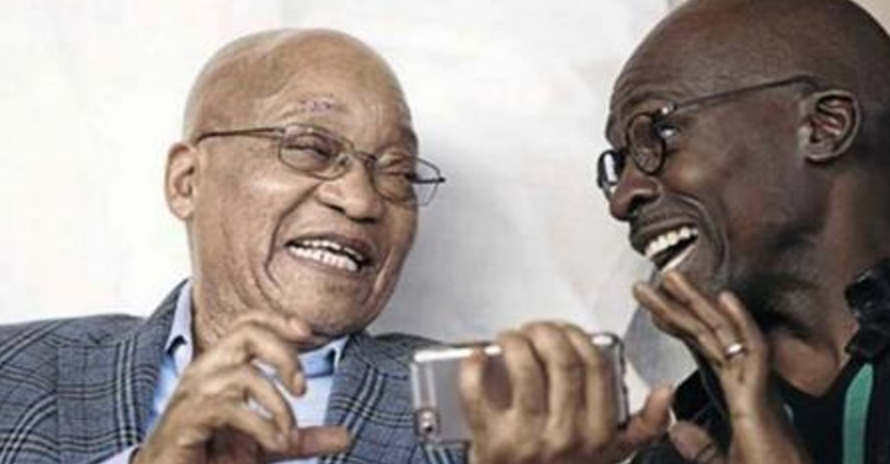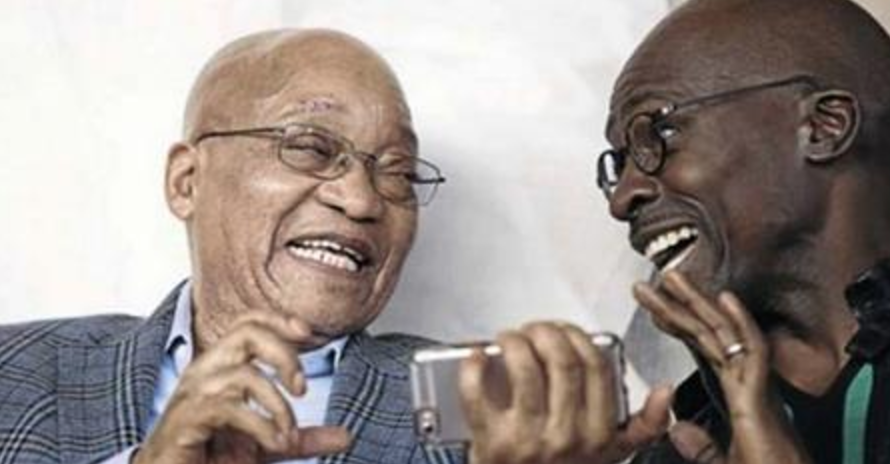 It's only been three days since his appointment – to replace popular Pravin Gordhan – was announced late on Thursday night, but already his position is shrouded in controversy. Rumours were already rife over the weekend that he had signed off on a nuclear deal with Russia.
On Sunday evening however, the Treasury issued a statement saying: "National Treasury wishes to set the record straight on circulating news about nuclear deal allegedly signed by Minister Malusi Gigaba. There are no documents of deals ready for signature on nuclear. Therefore the reports are misleading and mischievous."
There had also been speculation that Gigaba was appointed Thursday night so that he could approve a Gupta-linked bid by Vardospan to purchase Habib Bank… with the deadline for Treasury approval being Friday. However Vardospan lost the bid.
Many suspect that President Jacob Zuma has appointed Gigaba with the "stamp of approval" from the wealthy Gupta Family (furthering their alleged "state capture"), and that Gigaba is himself close to the Guptas.
Marchers standing at the door of National Treasury chanting ' Gigaba when are you resigning' #sabcnews #BlackMonday pic.twitter.com/xDLJCpDhkb

— Tshepiso Moche (@tshepimoche) April 3, 2017
Today the DA's Finance Minister, David Maynier, said: "Minister Gigaba needs to set out all of the facts including the details of every meeting, every decision, and every gift ever received from or relating to the Guptas.
"He must also reassure the public that he is committed to serving the public interest rather than the private interests of the Guptas."
In the press briefing today, Gigaba said he doesn't know the reasons for the Cabinet Reshuffle and that his job is to follow instructions and not question. He says he just complies with the President's decision, and that he doesn't think one man's removal – that of Pravin Gordhan – will cause a ratings downgrade. (Watch below.)
In his last position as Home Affairs Minister, Gigaba notoriously created havoc for travellers to and from South Africa when he implemented certain laws to protect children… which temporarily negatively impacted tourism. However he leaves the Home Affairs in a better position than when he arrived, having made several improvements and putting modern systems in place that have made passport and visa applications more streamlined for South Africans.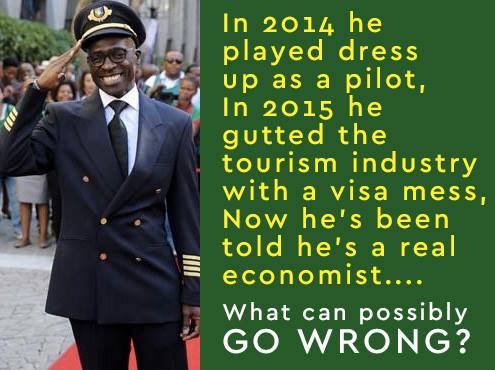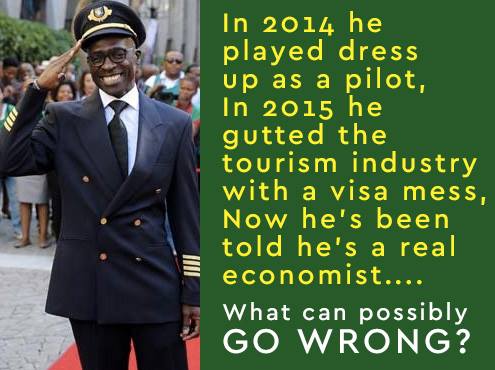 His detractors say he's not qualified enough for a position in the finance department, but at the press conference today he had many supporters – who cheered and clapped. Gigaba said he comes with only one mandate: "Lead Treasury to manage the country's finances."
Gigaba and Gordhan will meet on Tuesday, 4 April 2017.
[WATCH] #Gigaba on the recent #CabinetReshuffle during the SARS tax collection stats release. #DStv 403 pic.twitter.com/QKWm8Ocgth

— eNCA (@eNCA) April 3, 2017