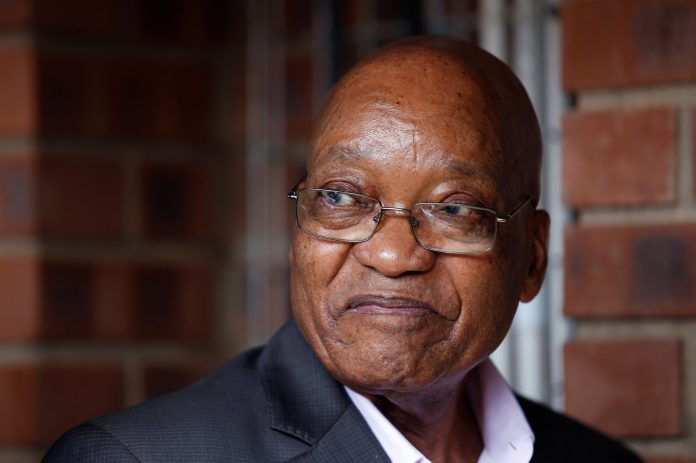 Late Tuesday evening the African National Congress appeared to send out the minutes and main points from its NWC (National Working Committe) meeting, held at Luthuli House, by mistake.
While one of the points listed was "leaks in the organisation", the party appeared to be its own worst enemy by inadvertently "leaking" its own minutes… and didn't do itself any favours in proving that the governing party is in a shambles at the moment.
The minutes appear to show that President Jacob Zuma will remain. Justice Malala tweeted afterwards: "#Zuma prevailed at #ANCNWC cos 12 of the 20 members (includes Bathabile Dlamini et al) are pro-Zuma. He captured the #ANCNWC back in 2013."
The document listed over 90 talking points, which included that the decision to downgrade South Africa had been taken on Thursday, before the Cabinet Reshuffle.
Soon after the minutes were sent to journalists, the ANC issued a statement saying:
"ERRONEOUS COMMUNICATION NOT VIEWS OR STATEMENT OF THE ANC
"The African National Congress has noted erroneous communication send to the ANC Media List from ANC Communications. This communication was sent out in error, is not an official statement of the ANC neither does it represent the views of the ANC…"
The ANC said it will hold a media briefing on Wednesday 5 April 2017 to give feedback on the outcome of the NWC.
The President (Jacob Zuma) and Deputy President (Cyril Ramaphosa) are in the house #ANCNWC pic.twitter.com/LXOj7a46bp

— POWER987News (@POWER987News) April 4, 2017
#ANCNWC what appears to be minutes/main points from the meeting have just landed in the inbox 1/2 pic.twitter.com/CS77nJQA87

— S'thembile Cele (@SthembileCel) April 4, 2017
#ANCNWC #ANCNWC what appears to be minutes/main points from the meeting have just landed in the inbox 2/2 pic.twitter.com/otcqpoR2Bt

— S'thembile Cele (@SthembileCel) April 4, 2017
ERRONEOUS COMMUNICATION NOT VIEWS OR STATEMENT OF THE ANC pic.twitter.com/Acl0n0buCi

— Year of OR Tambo (@MYANC) April 4, 2017