Winnie Mabaso Foundation founder Lisa Ashton gave a shout out today to a very special doctor on the KwaZulu-Natal south coast… who demonstrated exactly what South African Ubuntu is all about.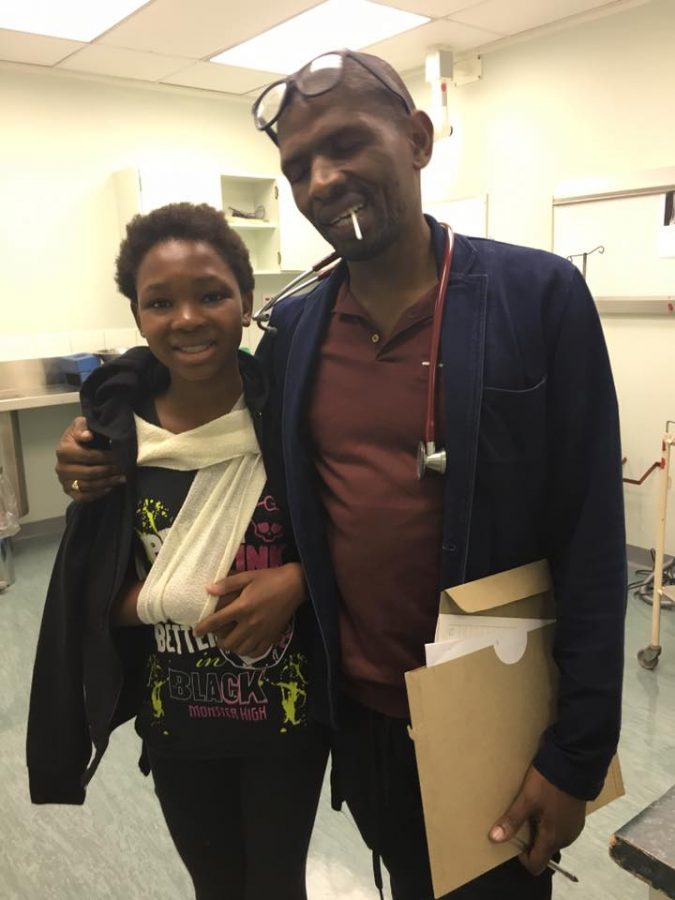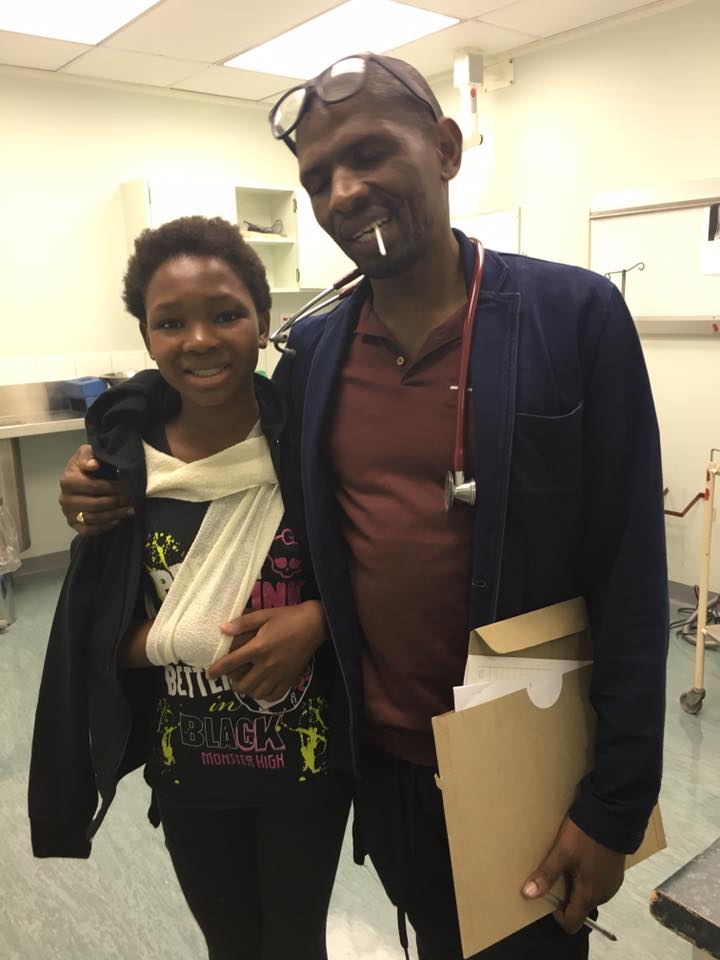 The children and staff, and staff's children, from the Winnie Mabaso orphanage in Gauteng are currently on their annual holiday, at Port Edward.
This morning, one of the staff's children, Yoyo, fell off a rope ladder… breaking her wrist in two places. After a visit to the hospital, Lisa posted the above photo and this message:
"This doctor – Dr 'Mac' Ndingi – from Port Shepstone Hospital, knowing she was not from the area, took extra special care of her and even stayed an hour past his shift end time to ensure she was given the best treatment possible.
"Please share! He deserves some recognition! Thank you Dr Mac for going over and above what was expected of you.
"Yoyo is fine, loving her cast and on her way back to the holiday home #mabasolove."
One Winnie Mabaso supporter, who lives in France, sent a message for Dr Mac saying "if you're ever tempted by a holiday in France, we'd be happy to welcome such a gentleman!"
The children have been blessed with Good Samaritans throughout the trip.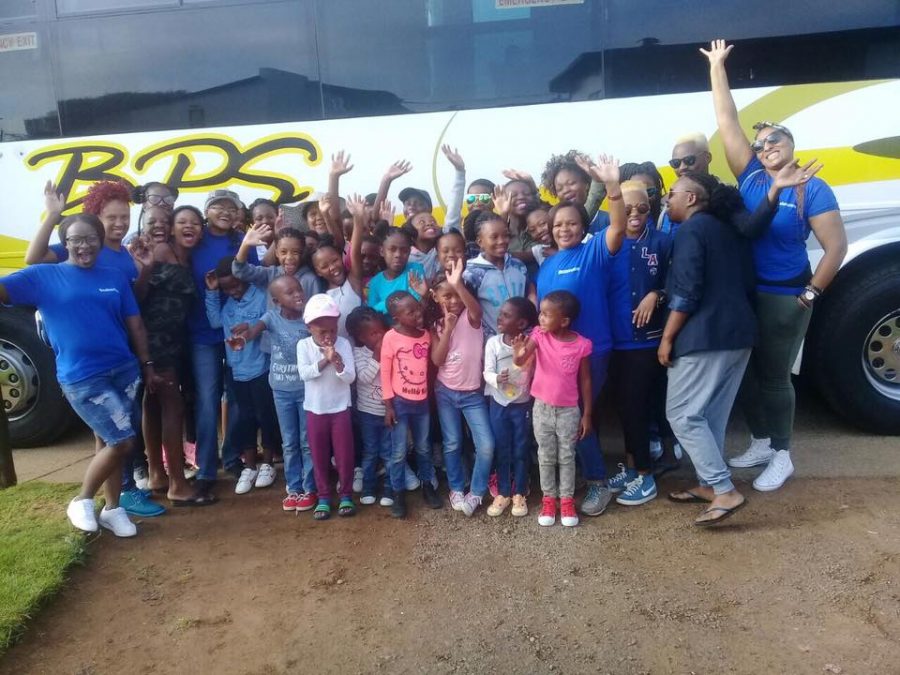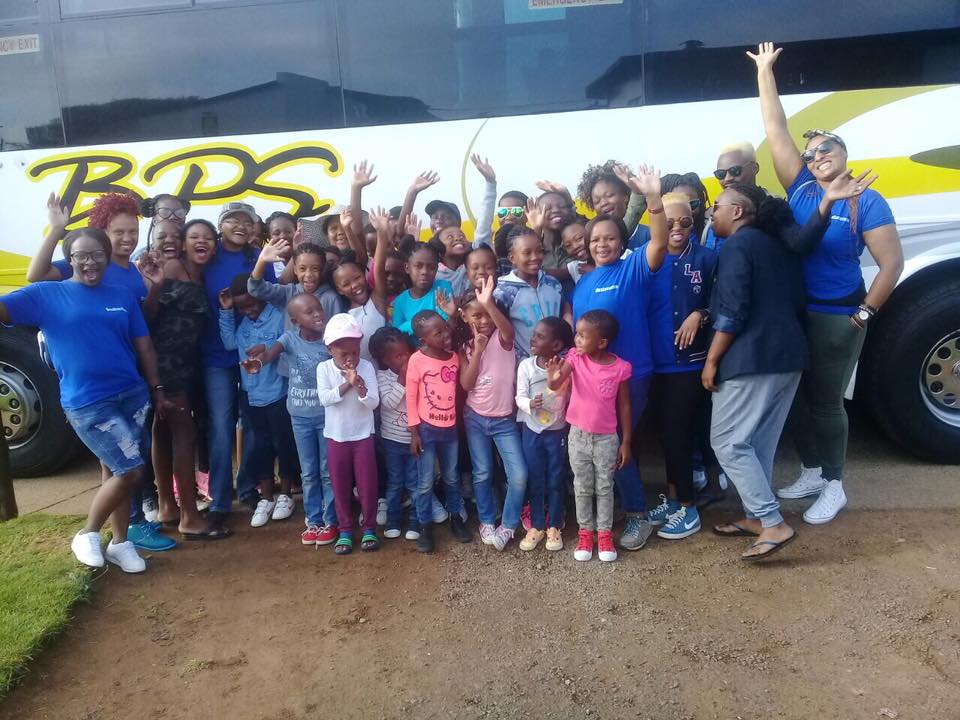 It's thanks to kind supporters, particularly Tropic Skincare in the UK, that the Mabaso group of 47 have been able to go on this seaside adventure… and it's thanks to One Loyalty Rewards that the bakkie containing medication arrived safely at their holiday destination, after it broke down along the way!
Lisa said: "Some people go overboard to help us…" and gave another shout out to Margaret Allison and Anthony Kotton (from One Loyalty) who "dug us out of a very tight hole" and helped them on their way… for their holiday of a lifetime.
This is the sound that happy children make!
Lisa Ashton: "After 11 hours on the coach and the family arrived safely in Port Edward! This is how the last 20 minutes of the journey sounded… a tad excited!! Thank you again Team Tropic – you are making dreams come true #mabasolove #lovetropic."
MORE