The below photo by Peter Greenwall has gone viral, capturing the incredible spirit of unity being experienced in South Africa right now. Many said "where else in the world" (although to be fair to the world, this type of unity is seen in many places!).
The lady on the right – or hippie as she calls herself-  is Filiz 'Lilly' Neu. And the policeman on the far right has not gone unnoticed by the many critics on Facebook! (That phone!)
Peter explained on his facebook page: "I was buzzing around on my electric unicycle taking pics when I found these two just ahead of the cops, coming back from Parliament, on Buitenkant, so I just had to swing around and get a proper view, turns out she knew me from somewhere and gave me that iced coffee she was holding and we chatted for a bit, making that moment, as well as the entire march, an intensely spiritual experience for me."
In comments on Facebook, Lilly said: "It's still a long walk to freedom. But united we will be One to Overcome the sticks and stones thrown in our way."
Lilly, who was born and brought up in Germany, told SAPeople her grandparents had relocated as immigrants from Turkey in order to find work.
Coming from a Muslim family herself, but living a liberal life, she said she loved talking to this woman. "As a feminist I believe that every woman should decide if they want to cover up or expose themselves. It is your body, it is your country, these are your people – beautiful, diverse and kind! Make something out of it!!!"
Speaking to SAPeople, Lilly said: "I didn't know that lady before, but everyone in Cape Town is so nice… so I just chat with strangers that become friends everyday here.
"We talked and we agreed that WE, the people, have to change… because even though Zuma might fall, there is still is a lot of work here to do until the people can live like they deserve to.
"I bonded with the covered woman, because we have the same common ground. We love South Africa, and we are loving Cape Town – it's the best City in the World with the most special, kind and beautiful People (Inside and Out)." Whilst in Cape Town, Lilly's working on the 'secretloveproject', an initiative spreading the love.
"I might be born in Germany and I am Turkish… but the truth is I feel at home in Cape Town. These are my people.
"I always say #onlyincapetown is this possible."
Of her photo going viral as a symbol of hope, Lilly says: "Happy to help this Country! The people gave me so much and I want to give something back…"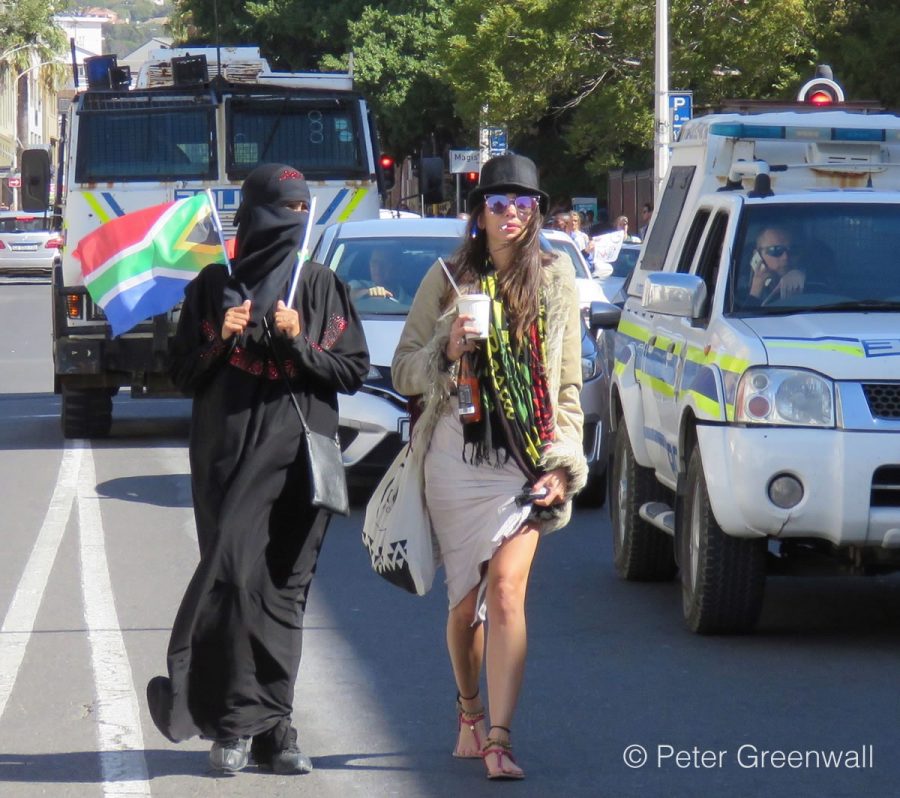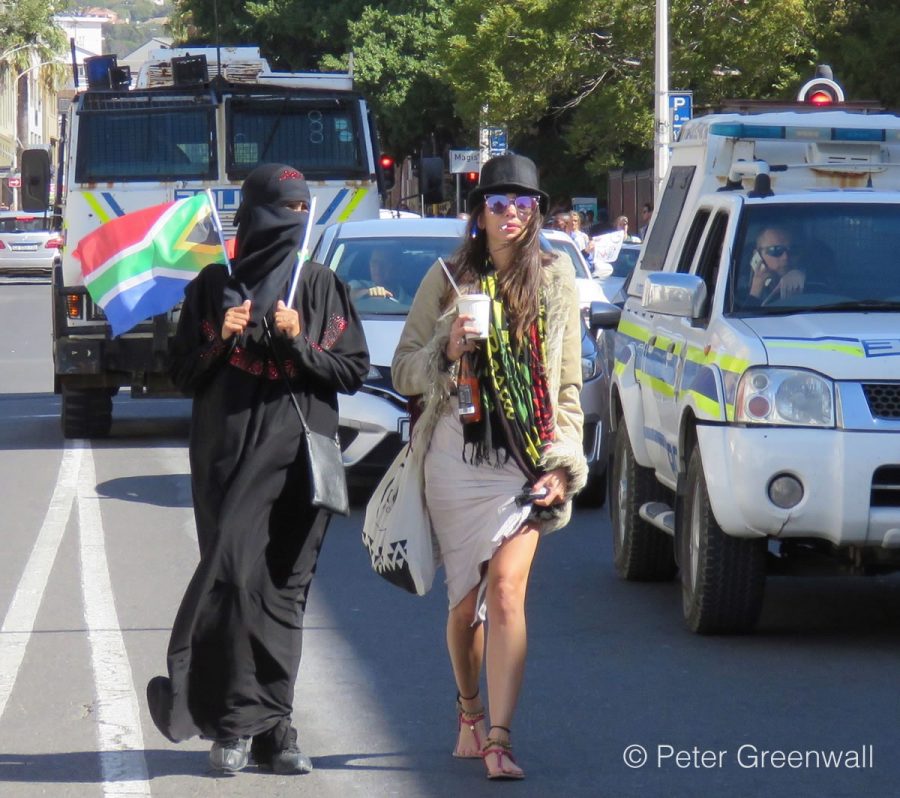 More Photos of South African Marches, April 2017