South African professional surfer Jordy Smith has won his first Bells Beach title, making a dream come true… and chipping his tooth in the process.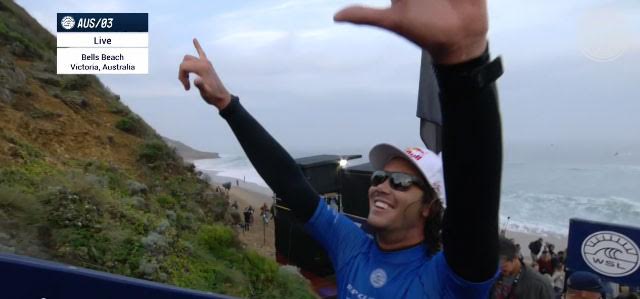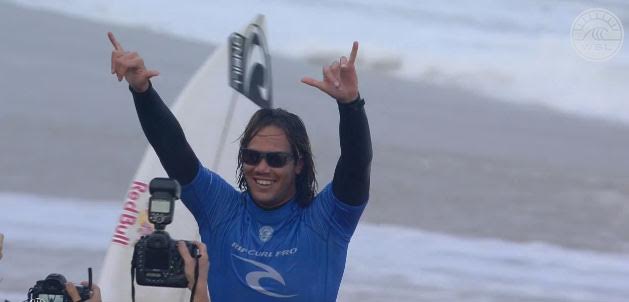 Jordy beat friend and fellow competitor Brazilian Caio Ibelli in the final in Victoria, Australia, on Wednesday; and was so excited he started pretending to ring the legendary bell whilst still in the surf before the comp was over.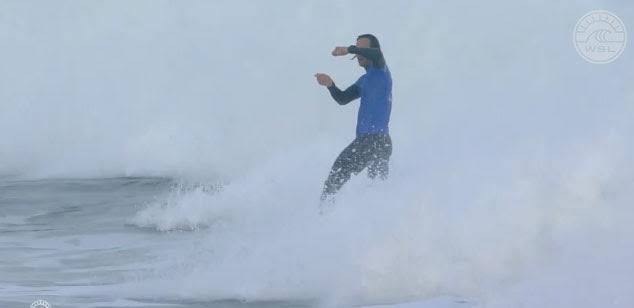 Jordy's been surfing at Bell's Beach since he was 12 (in Junior competitions). The comp has been running for 56 years.
"All my  favourite surfers have won this event," said Jordy. "Last year I was pretty upset for myself, I was  pretty bummed when I got second but I couldn't believe  my luck when I  made  it into the final [this week] to get an opportunity to surf  against an  incredible friend…"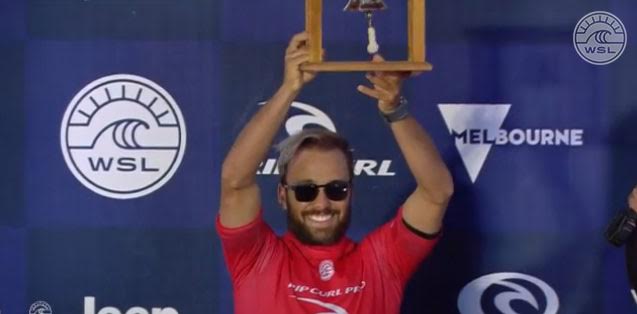 He and Caio had been hanging out at each other's homes during the lay days, when they were waiting for competition to resume. When Jordy won, Caio jumped up and hugged him in the water. Jordy said it was "an honour" to be on stage with his friend.
Jordy ultimately won with a convincing 18.90 to Caio's 17.46. He revealed he had been very centred, focussed on winning so he could ring that bell.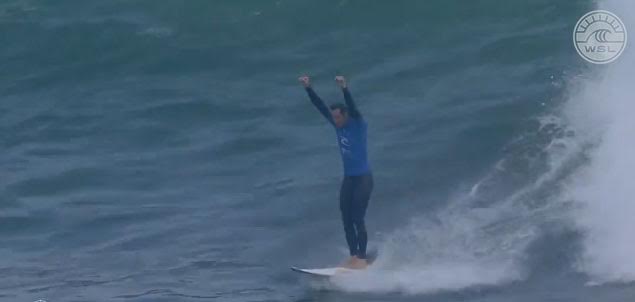 "This is just absolutely a dream come true, 10 years of hammering away and trying my very best, I'm over the moon to get it," Jordy said afterwards.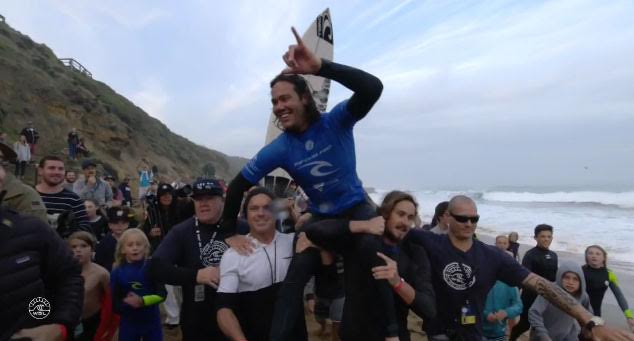 The Bells win is the Durban surfer's sixth championship tour win, and means he is now second in the tour ranking, behind world champ John John Florence from Hawaii (who he says is "on fire").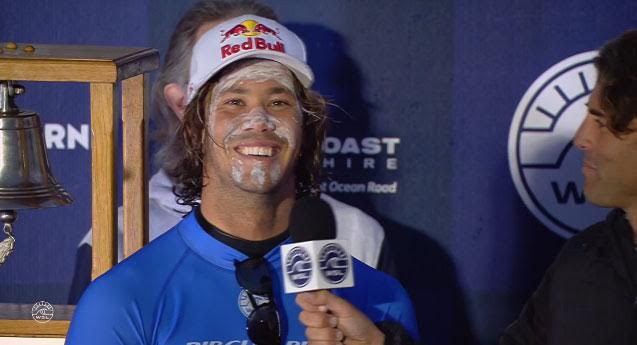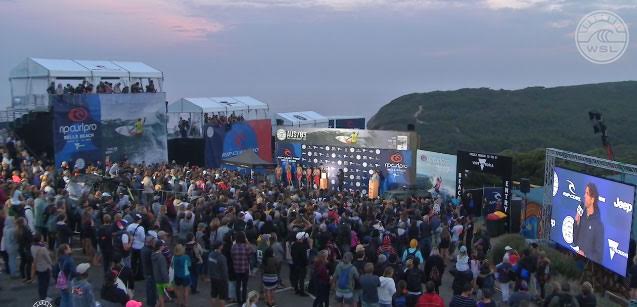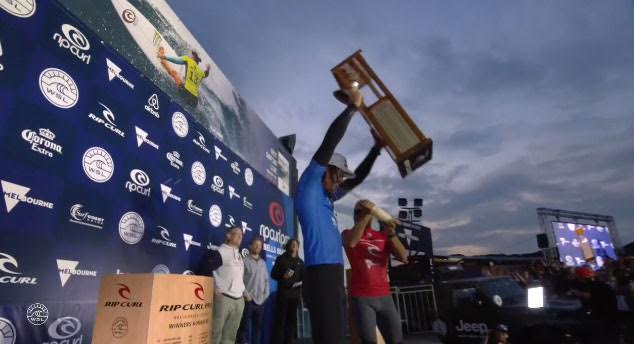 Jordy attributed his victory today to not taking "things too seriously – as you can probably tell from my 'claims' in the final." (Although he admitted there was one wave where he almost became overcome with emotion.)
He thanked all his sponsors, family, coach and "my beautiful wife [Lyndall]; she's watching at home, I know she'll be thrilled with a bunch of mates. Have a couple of glasses of wine for me babe."
At that point he was invited to ring the famous bell one more time… but in so doing, knocked his tooth, chipped it and almost dropped the bell!
#GoJordy!
Congratulations @jordysmith88, winner of the 2017 #RipCurlPro #BellsBeach!! ? @ripcurl @Melbourne pic.twitter.com/DT9C3iBlx1

— World Surf League (@wsl) April 19, 2017
Here's how @jordysmith88 celebrates a win ? #RipCurlPro #BellsBeach @ripcurl @melbourne pic.twitter.com/hXQvsmJrKl

— World Surf League (@wsl) April 19, 2017
??? #RingIt @jordysmith88 | #RipCurlPro #BellsBeach @ripcurl @melbourne pic.twitter.com/f5UUZS47eV

— World Surf League (@wsl) April 19, 2017