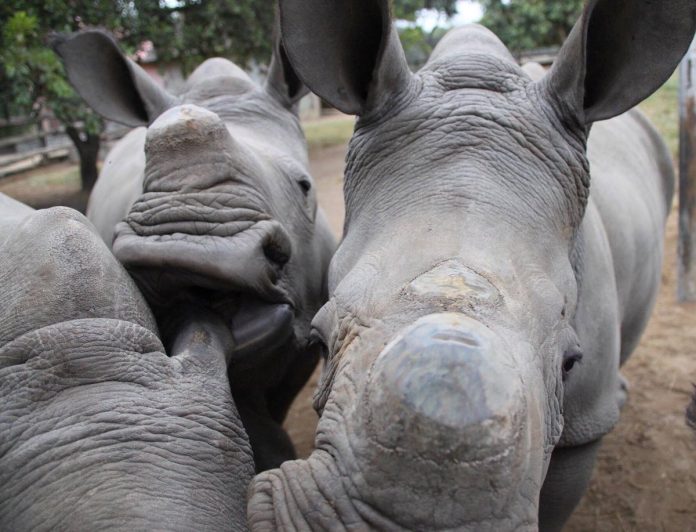 Listen to the beautiful baby rhino sounds as these young rhino ask for their morning milk… sounds that are made very poignant because they will never receive milk from their mothers.
The video was filmed by Megan Carr, founder of Rhinos in Africa, an organisation that is trying to save the rhino and other critically endangered species by raising awareness.
"Their mothers have all been brutally killed for their horn," says Megan. "These are survivors that are cared for twenty-four hours a day by a handpicked dedicated team of staff."
She says human contact is kept to a bear minimum so that they may one day be integrated back into a wild protected area.
"This is a video that I took of these babies before their horns were removed. The situation is so dire and disgusting now that poachers are killing baby Rhinos in sanctuaries in South Africa for their horns.
"If you would like more information on how to assist this sanctuary or how to become a part of the future of these babies please contact me at megan@rhinosinafrica.com."
Watch Baby Rhino Sounds. Asking for Morning Milk.