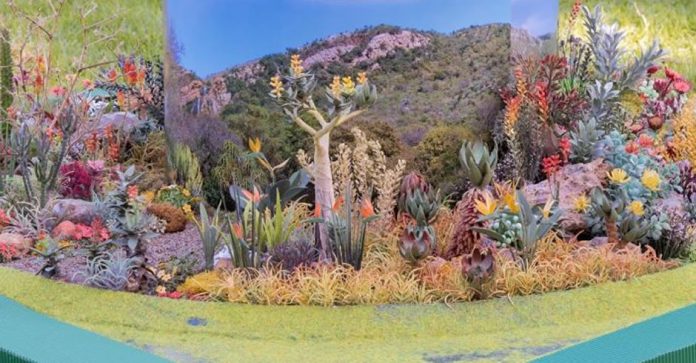 A model of the spectacular "Kirstenbosch – South Africa" Exhibit for this year's famous Chelsea Flower Show was unveiled at a launch at the Kirstenbosch National Botanical Garden yesterday.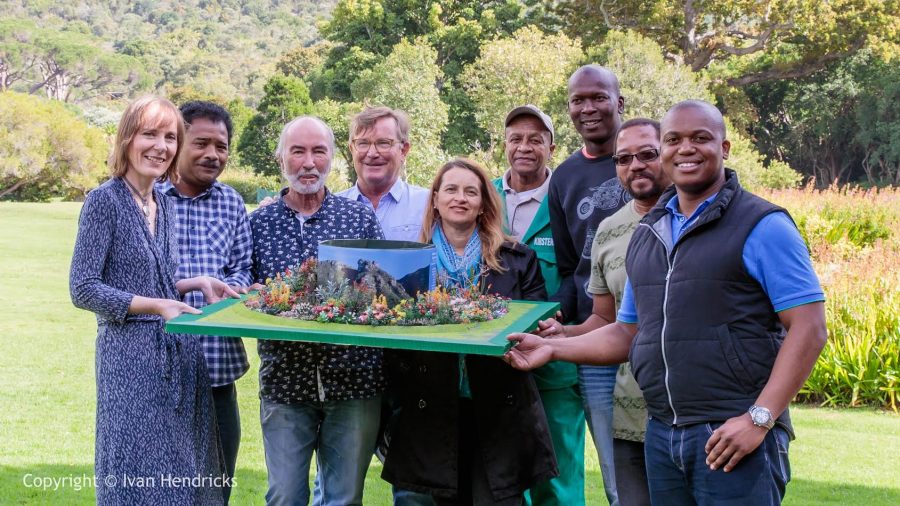 Designed by the award-winning team David Davidson and Raymond Hudson, the exhibit will provide a glimpse of all nine of South Africa's biomes to the over 150,000 people who are expected to visit the Chelsea Flower Show in the UK.
In the 42 years that SANBI-Kirstenbosch has been exhibiting – and winning medals – at the Chelsea Flower Show in London, the range of flora that has been showcased is a testament to the incredible floral wealth of South Africa.
Yesterday, when the model of this year's exhibit was unveiled, it was clear that this celebration of diversity has been taken one step further.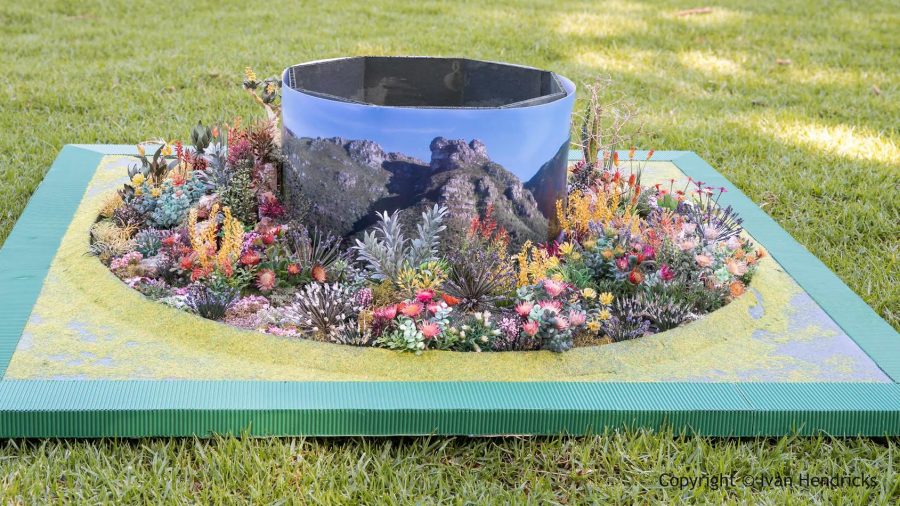 With its theme Windows on Biodiversity, the circular exhibit with its stunning backdrop of Kirstenbosch National Botanical Garden and Walter Sisulu National Botanical Garden is a rich and varied voyage of discovery.
On display are plants that represent all ten of South Africa's National Botanical Gardens: Free State, Hantam, Harold Porter, Karoo Desert, Kirstenbosch, Kwelera, Lowveld, KwaZulu-Natal, Pretoria and Walter Sisulu.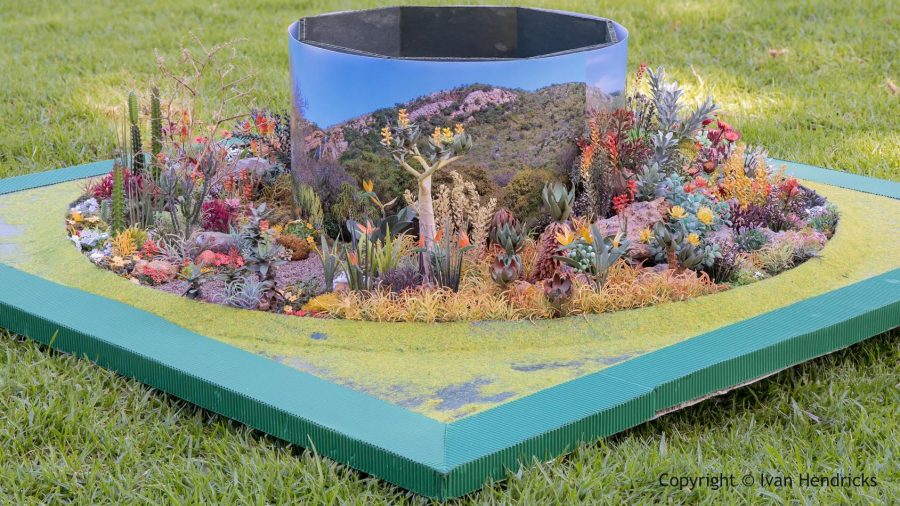 "The richness of our biodiversity is one of South Africa's greatest natural assets," said Dr Tanya Abrahamse, SANBI CEO.
"South Africa is home to nearly 10% of the world's plants and contains three regions that have been declared global biodiversity hotspots, so it is fitting that we celebrate this heritage this year at Chelsea."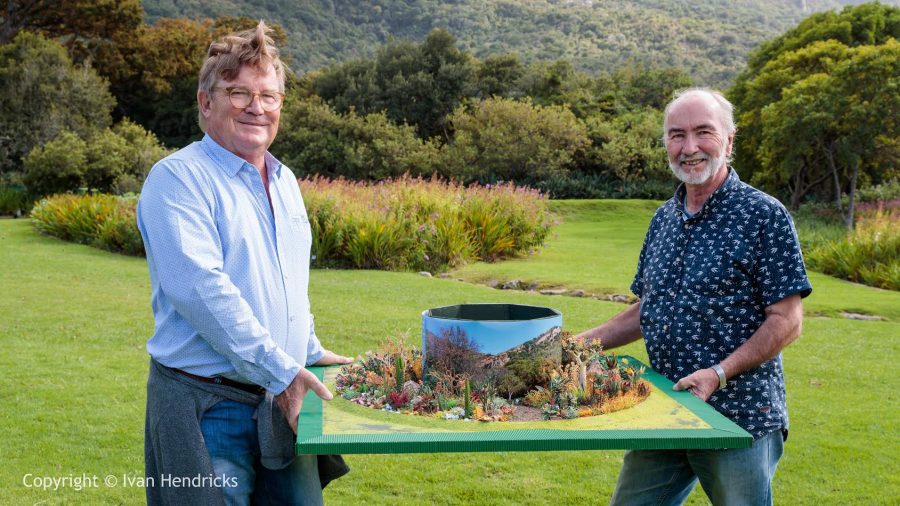 SANBI said that as always, "the success of the stand depends on the enthusiastic team of volunteers who join the designers and SANBI representatives in ensuring that our display is perfect in every way."
Last May, South Africa's magnificent display of wildflowers received a gold medal at the 2016 Chelsea Flower Show.
It was South Africa's 34th gold medal in 41 years at the show.
#GoKirstenbosch #GoSouthAfrica