South Africans will gather together again tomorrow in several cities around the country to stand and march in solidarity, imploring President Jacob Zuma to step down… or for the ANC to recall the controversial president.
Below are some of the planned Freedom Day Rallies (for 27 April 2017):
CAPE TOWN
Cape Town City Hall, Grand Parade: 11h00 – 12h00
PORT ELIZABETH
From Njoli Square to Dan Qeqe Stadium: 09h00 – 13h00
Organised by SaveSA Nelson Mandela Bay. Speakers will include Justice Zac Yacoob (retired Constitutional Court judge) and Sipho Pityana (Convenor: Save SA).
For lifts and rides: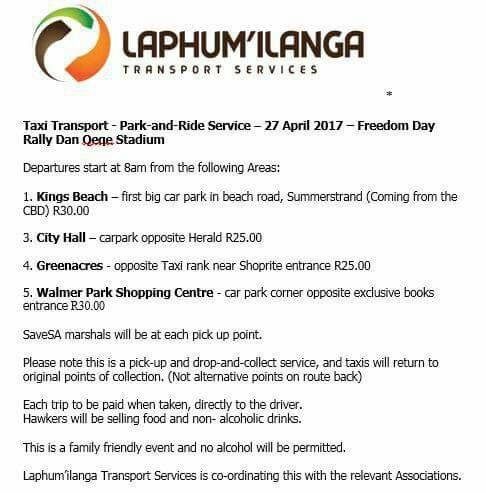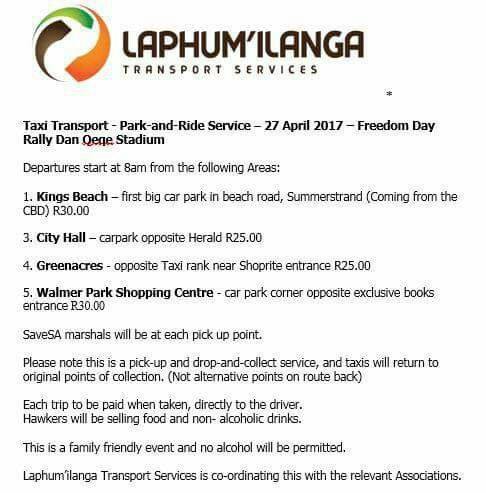 PRETORIA
Caledonian Stadium: 10h00 – 12h00 (but be there earlier as crowds are expected)
Organised by the newly formed Freedom Movement, which said: "Tomorrow, we mark 23 years of democracy in South Africa by taking a stand against the reckless and uncaring government of Jacob Zuma. Tomorrow, we restore the Power of the People! We will hold a mass rally in Tshwane, where South Africans will take a stand against the reckless and uncaring government of Jacob Zuma, and take forward the mass action to reclaim our freedom. Power to the People! ??✊"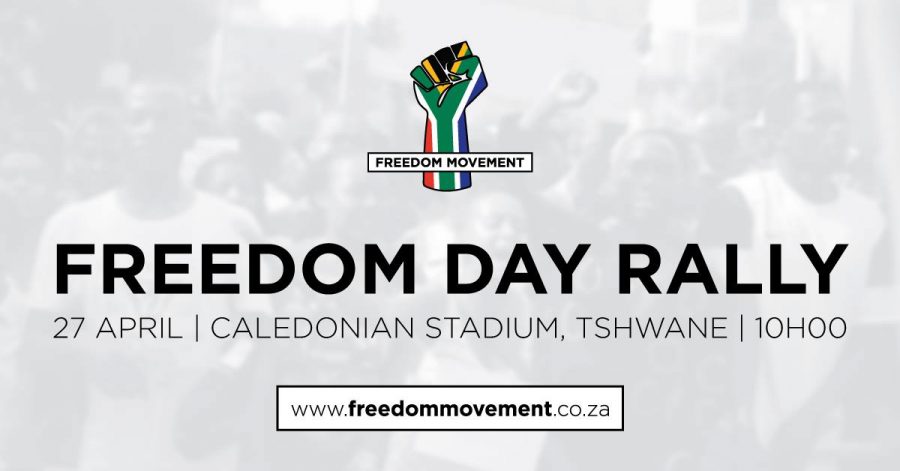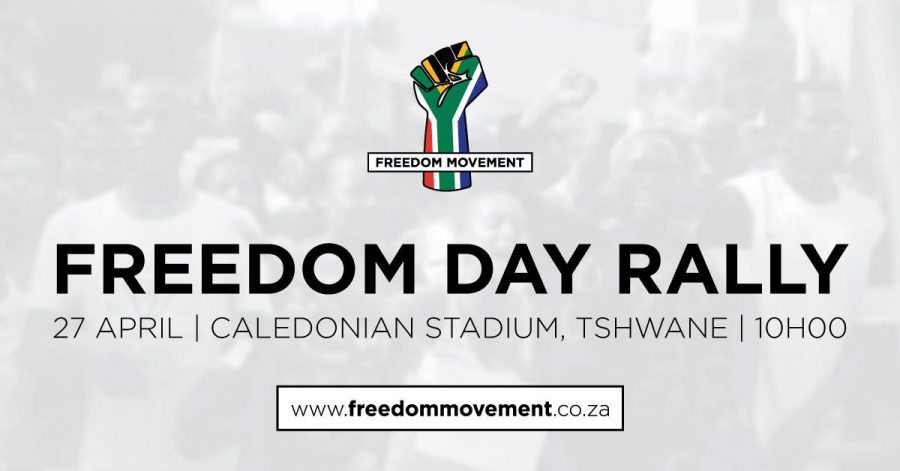 Archbishop Desmond Tutu has said that: "In principle Aunt Leah and I are in support of a united coalition calling on all South Africans to join the event on 27 April 2017."
The Freedom Movement includes The Congress of the People (COPE) | United Democratic Movement | OUTA – Organisation Undoing Tax Abuse | Mmusi Maimane | Bantu Holomisa | Zelda La Grange | Prince Mashele | Catherine Constantinides | Mosiuoa Lekota | FEDUSA: The Federation of Unions of South Africa