As South Africans are reeling after the latest killing in the country of a woman by the man who was once meant to love and protect her, her ex-boyfriend – one social media user, author Khaya Dlanga, has penned a message that sums up best what most South Africans are feeling right now as it's been confirmed that the 27-year-old former boyfriend of missing 22-year-old Karabo Mokoena has been arrested in connection with her murder. According to reports, he had been abusive to her beforehand.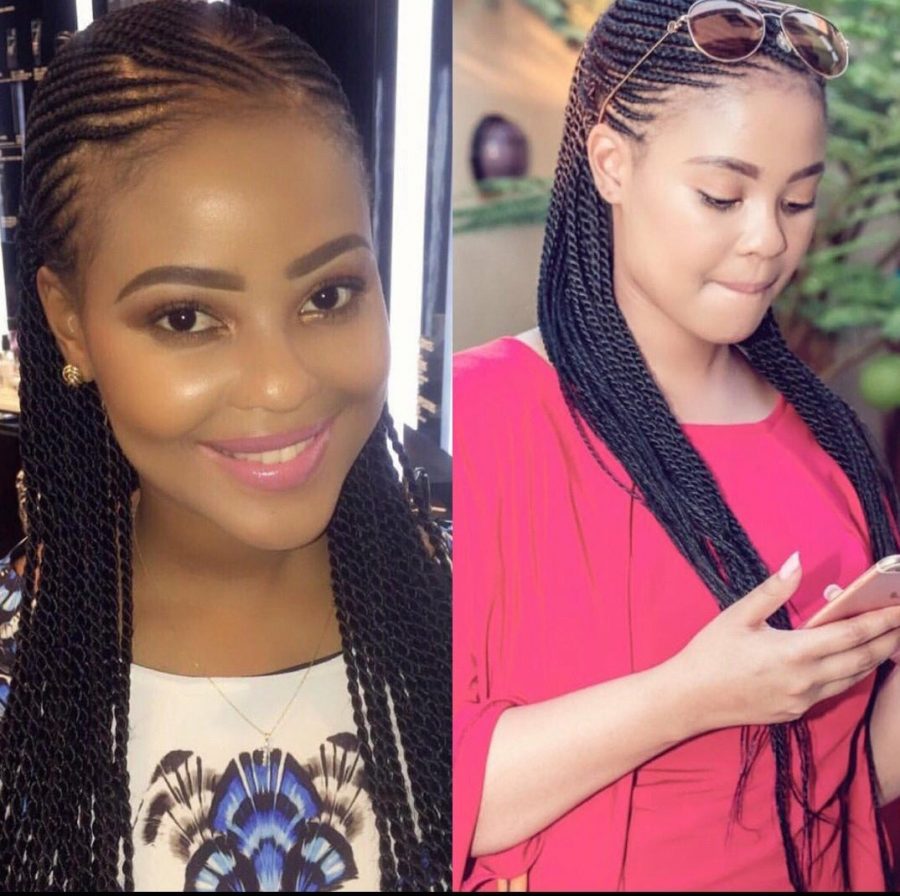 Khaya wrote: "This is Karabo. She was found dead after she had been missing for two weeks. Her body had been burnt too. She was allegedly murdered by her boyfriend.
"She won't be the only woman to have died at the hands of her partner whether it was two weeks ago, a week ago or a day ago because 50% of murdered women are killed by someone they have an intimate relationship with.
"A woman is killed every 8 hours, meaning South Africa has the highest rate of women murdered by their partner in the world.
"Femicide, murder of women by an intimate partner, is the leading cause of murder of women. Woman are least safe with those they are intimate with.
"In fact, 50% of women have reported being abused by their partner. That's one in two. The woman next to you now is either being abused or has been abused.
"We have to admit that as men we are the violence that women face everyday and stop this defensive, "But I don't do it." The structure of society is also at the core. When a woman is being abused by her husband, the advice she gets from family is, "Nyamezela." (Endure) Nyamezela until what? Murder?
"When a woman reports abuse she has to go to a police station. She mostly has to report her case to a man. A man who might refuse to open a case and tell her to resolve issues with her man.
"Station commanders are men. Judges are men. Lawmakers are men. Some of them are themselves abusive and see it as a family issue and not a legal one. How are women to feel safe when the structures themselves are set up the way they are?
"When women are beaten, people also ask, "What did you do?" Basically she deserved it somehow because he would not do it without reason. Promotion of violence against women.
"If she is raped, "Why was she dressed like that?" "Why was she drunk?" "Why did she go there?" Is it any wonder then that so many woman keep the violence against themselves to themselves because we blame them?
"Why do we shame the victim? Victim shaming needs to stop immediately."
His post has already received thousands of likes on Instagram and Twitter since he published it just a few hours ago.
Others agree saying "this should be an eye opening incident to all the females out there. Abuse should not be taken lightly." One caller to 702 radio station said: "The problem is SA men grow up thinking we own women. We don't own anybody."
Karabo's ex-boyfriend is reportedly in custody after finally admitting to the crime, despite telling the family during the last two weeks that he hadn't seen her.
According to police: "The deceased was reported missing on 28 April, by her family, and the police discovered the body on 29 April." Her charred remains had been burned beyond recognition. They were found in a shallow grave in Lyndhurst, Johannesburg.
Just yesterday her father Tshepo Mokoena, chairman of MADA, had tweeted: "Please find my daughter her name is Karabo Mokoena."
As highlighted by SAPeople a few days ago when President Zuma pleaded for help in finding missing UNICEF director Charlotte Nikoi, there are many women and children currently missing in South Africa.
Today the Minister of Police, Fikile Mbalula, said he has noted with "grave concern the reports about missing persons. More alarming to the Minister is the prevalence of women and children in these reports."
EFF leader Julius Malema said: "It is a sad day indeed for our country & in particular 4 our young South African women. 2day I'm not proud 2 be South African man.#RIPKarabo"
The EFF released a statement saying there's no other way to explain this tragedy "than to point to the dominant and violent patriarchal order in South Africa"… which "sustains itself with violent sexual harassment with rape at its centre" and "perceives women as possessions for men's sexual pleasure; founded on hatred of women, masculine inferiority complex & self hate."
The EFF called on the state to ensure that Karabo's "does not get bail, and that he rots in jail".
Watch Karabo's Uncle: "Our family is traumatised."
You couldn't have said it better!!! @khayadlanga
Caption ?????#RipKarabo pic.twitter.com/wvyGBdagx4

— Palesa ? (@PalesaBlue) May 11, 2017
As we say #RIPKarabo, there are many other girls missing, police are asking for your assistance in finding them. #sabcnews pic.twitter.com/UzHQjVsT3p

— Mweli Masilela (@mwelimasilela) May 11, 2017
Is Sandile the only person responsible for Karabo's death? What about us? We always turn a blind eye to abusive relationships? #RIPKarabo

— SiphoSihle Tumani (@SihleTumani) May 11, 2017
EFF Statement on the Brutal Murder of Karabo Mokoena #RIPKarabo pic.twitter.com/OEnKPIXIu8

— IG: @MbuyiseniNdlozi (@MbuyiseniNdlozi) May 11, 2017
What these 3 women hv in common is they were murdered by their partners, ppl they trusted. #RIPAnelisaDulaze #RIPKarabo #RIPManaki ??? pic.twitter.com/ZyuNdEwRIF

— Call me Tadala ? (@TMdemka) May 11, 2017
#RIPKarabo.
There's a need for community involvement in grooming men.These monsters a reflection of upbringing. pic.twitter.com/dCA78kSPHB

— Tshepo.S (@TsepoSebola) May 11, 2017