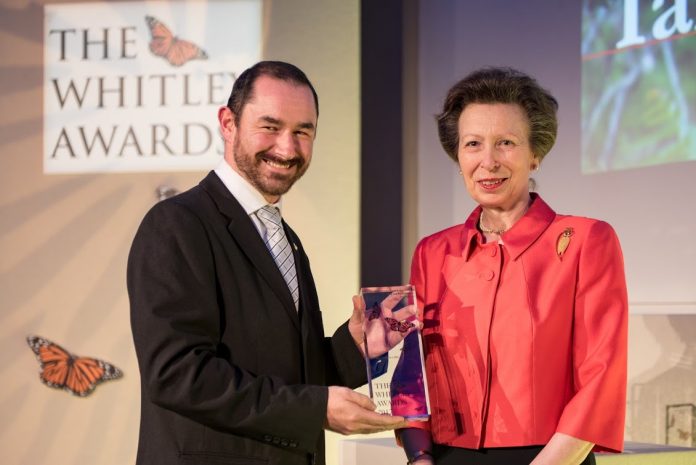 Congratulations to Dr Ian Little of South Africa's Endangered Wildlife Trust (EWT), who won an international Whitley Award in London this week. The Awards are popularly known as the Green Oscars as they are presented to individuals who've achieved excellent results in nature conservation.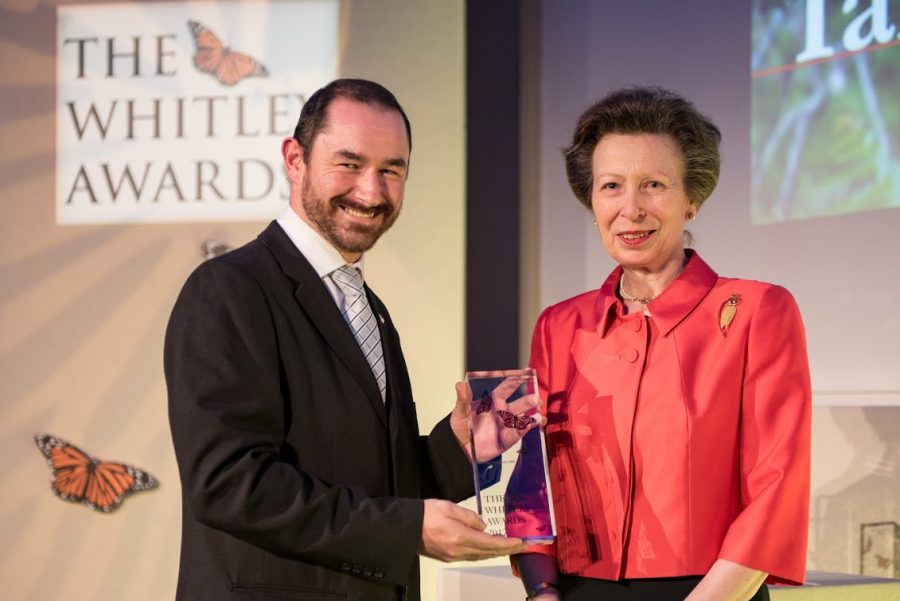 Through EWT, Ian works with farmers and tribal leaders in South Africa to protect grasslands, one of the most threatened habitats in the country.
He has been involved in introducing simple changes in management practices, such as altering burning and livestock grazing regimes to decrease pressure on grasslands.
UK-based charity, the Whitley Fund for Nature, has been presenting the Whitley Award/Green Oscars since 1984.
This year, the award recipients included six conservationists chosen from a pool of over 166 applicants from all over the world. Each of these conservationists have spent years trying to devise innovative ways of protecting species at risk of extinction and securing critical habitats.
At an awards ceremony held this week at the Royal Geographic Society in London, each winner – including Ian – received £35,000 in project funding to help scale up their work.
Watch the video below, narrated by Sir David Attenborough, which highlights the important work Ian has been doing. As Sir Attenborough says "the world faces a growing shortage of fresh water" and nowhere is this issue more acute than in South Africa where demand for fresh water is expected to outstrip supply by 2025.
Ian was born and brought up on SA's Great Escarpment – which is one of the country's vital sources of fresh water, distributed to urban areas like Joburg and Cape Town. As a biologist he now strives to conserve the area which is threatened by poaching, fracking exploration, livestock farming and coal mining.
His fieldwork is already changing the fortunes of endangered wildlife in the area, and with his Whitley Award prize, Ian is determined to establish  an extensive system of legally protected grassland, defending its water from the threats of industrial pollution.
The South African film that made it to the 'Green Oscars'
A film about Dr Ian Little's work. Narrated by Sir David Attenborough.
Huge congrats to Dr Ian Little from our very own @TheEWT for being a finalist in the International @WhitleyAwards for his grasslands work! ? pic.twitter.com/DhU3f6FlmK

— Susan Scott (@susan_scott) May 20, 2017