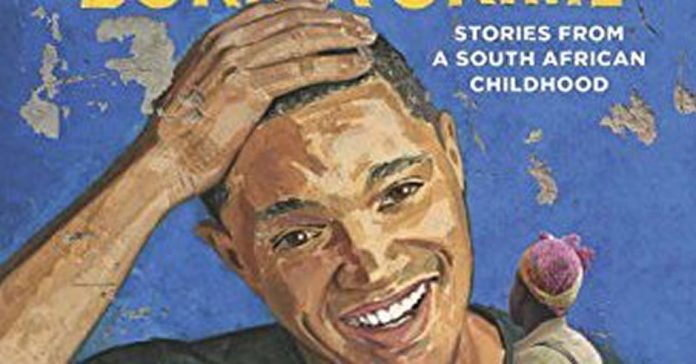 A delighted Trevor Noah took to social media last night to announce that Microsoft Founder Bill Gates had reviewed his book. The internationally successful South African comedian, who now lives in New York, wrote: "Bill Gates just reviewed my book!!! ‬‪Started from Windows 3.1 now we here."
Writing for Time magazine, Gates wrote how he had worried that Trevor's SA humour wouldn't connect with American audiences when he took over from Jon Stewart on 'The Daily Show'.
"I'm happy to report that I was wrong. Millions of viewers—myself included—are tuning into The Daily Show because Noah's show is every bit as good as Stewart's," he writes.
Gates says Trevor uses his outside perspective to his advantage. "He's good at making fun of himself, America, and the rest of the world. His comedy is so universal that it has the power to transcend borders."
The philanthropic billionaire goes on to say how reading Trevor's memoir 'Born a Crime' has shown him that Trevor has been honing his outside perspective over a lifetime of never fitting in.
"As a little boy living under apartheid laws, he couldn't be seen in public with his white father or his black mother." And he didn't fit in on the school playground either. But Trevor discovered the power of language – that could connect one to people more than skin colour.
One of Gates' favourite stories in the book is how Trevor diffuses a situation when a group of Zulu men wanted to mug him, announcing "in perfect Zulu that they should all mug someone together". He speaks English, Afrikaans, Xhosa, Zulu, Tsonga, Tswana, as well as German and Spanish.
Gates notes that whilst most of Trevor's upbringing seems tragic – his "moving stories are told in a way that will often leave you laughing".
And like many other reviewers before him, Gates realises that Trevor's mom is the "real hero of the book", who gave him the gift to be fiercely independent and think for himself. "Like many fans of Noah's, I am thankful she did," says Gates.
Read Bill Gates' full review here. Read SAPeople's review of Born a Crime here.
Bill Gates just reviewed my book!!!

Started from Windows 3.1 now we here.??????https://t.co/KqKFGWSjVd

— Trevor Noah (@Trevornoah) May 22, 2017