South Africa has won Gold again at the famous Chelsea Flower Show in London… AND scooped the prestigious President's Award, which goes to the President's favourite exhibit at the show!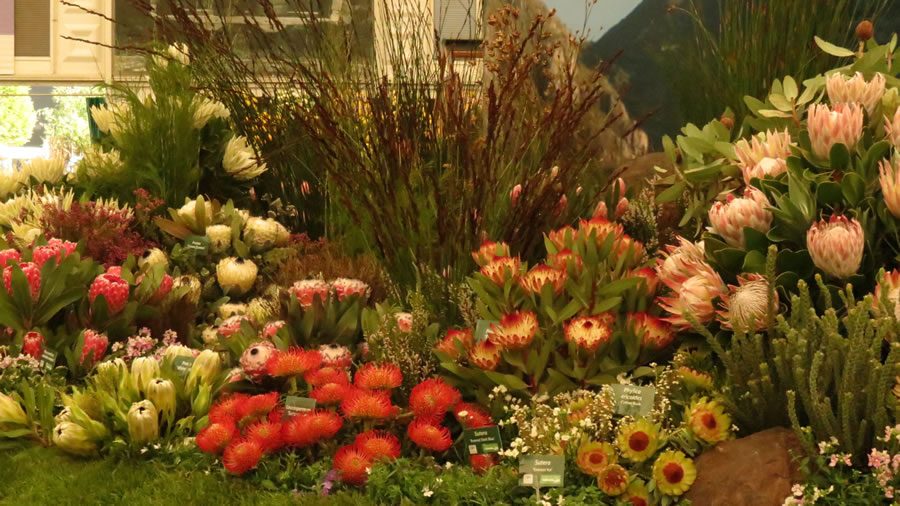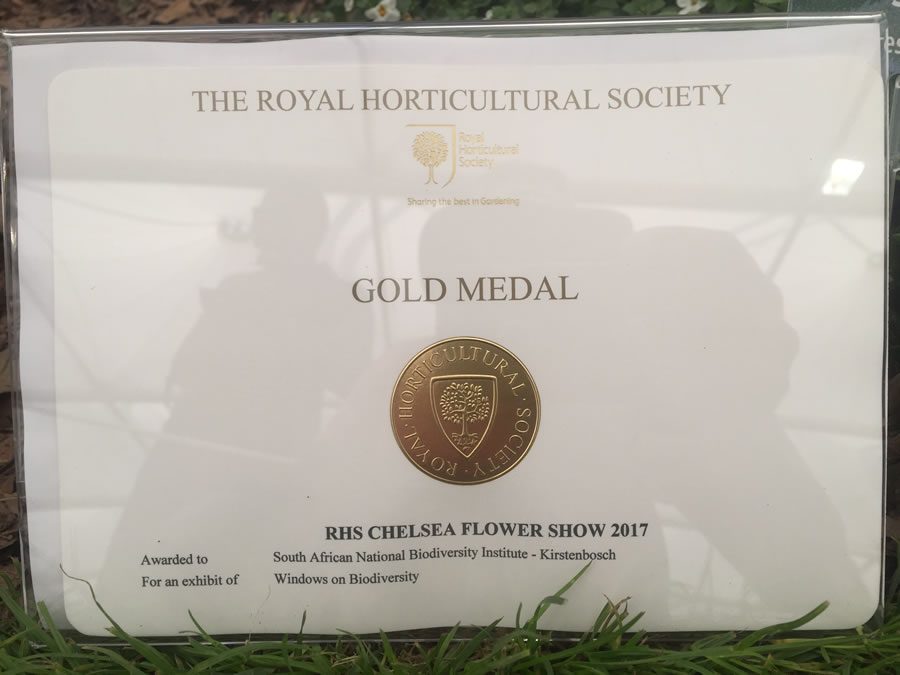 The South African National Biodiversity Institute (SANBI) team at the Royal Horticultural Society (RHS) Chelsea Flower Show were jumping for joy this morning when they learned that they had won South Africa's 35th gold medal in 42 years of exhibiting at the prestigious show.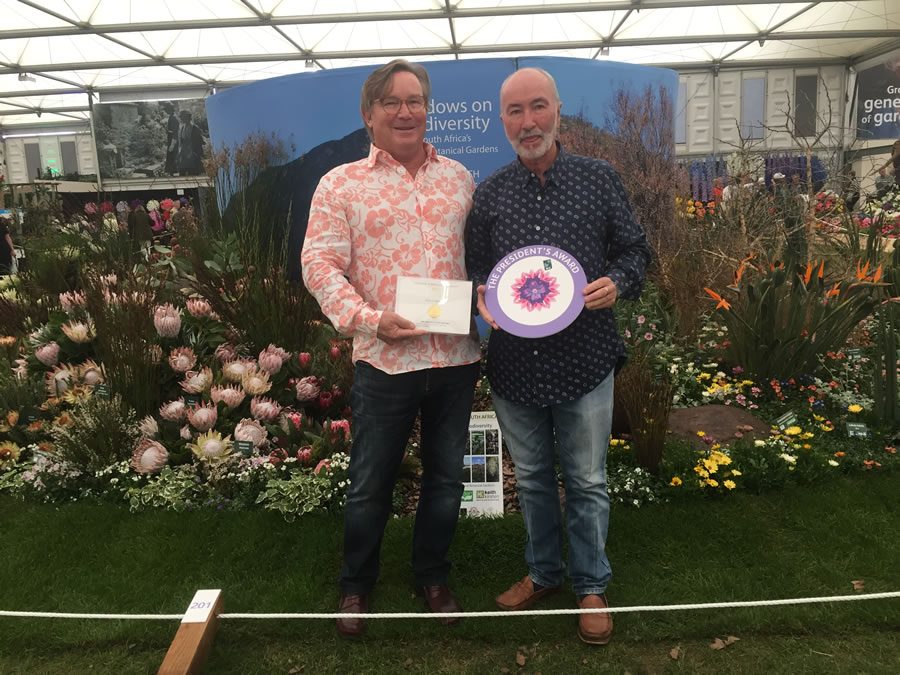 Designers David Davidson, Ray Hudson the SANBI team, staff and volunteers had been on tenterhooks since Sunday night, when all the finishing touches to the exhibit were complete and it was ready for judging and a visit by Queen Elizabeth who tours the exhibits after the judges have made their decision.
"The waiting is so difficult," said Lihle Dlamini, SANBI's Director of Marketing and Communication, who is part of the team at the show. "But this makes all the hard work worthwhile. We are so proud to be receiving another gold medal as well as the President's Award for South Africa.  It is just fantastic!"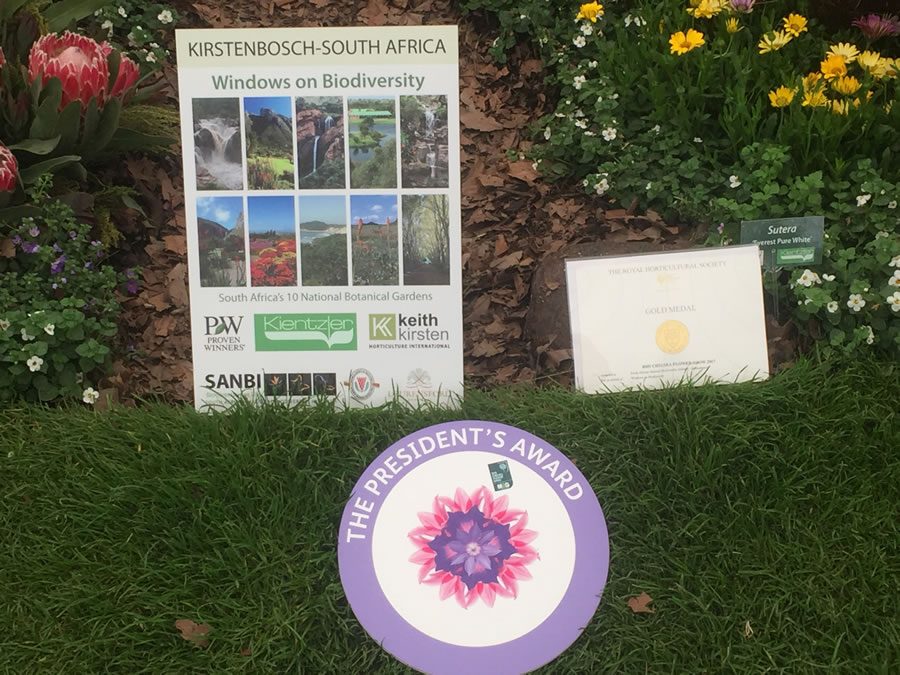 The euphoric designers, David Davidson and Raymond Hudson, said that receiving the President's Award was beyond their wildest dreams. They could not stress enough that this win was a team effort and it would not have come together without the help of the wonderful group of SANBI staff and volunteers.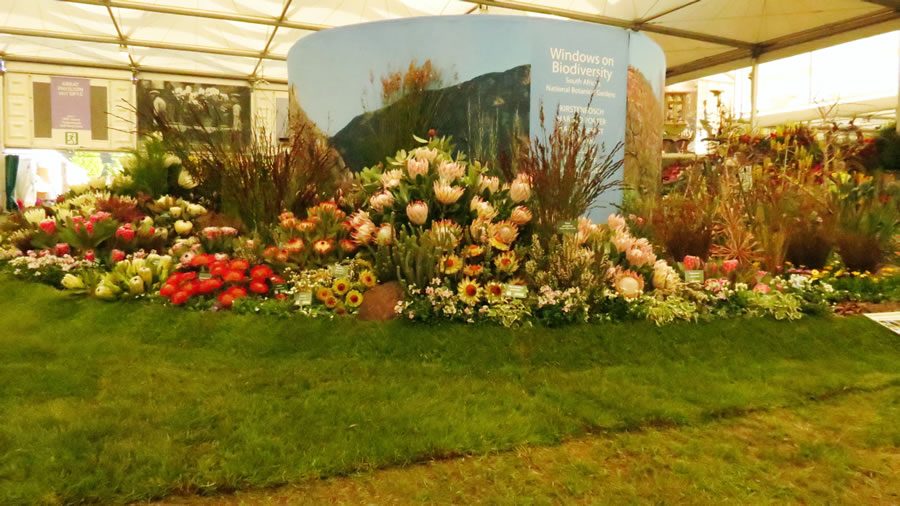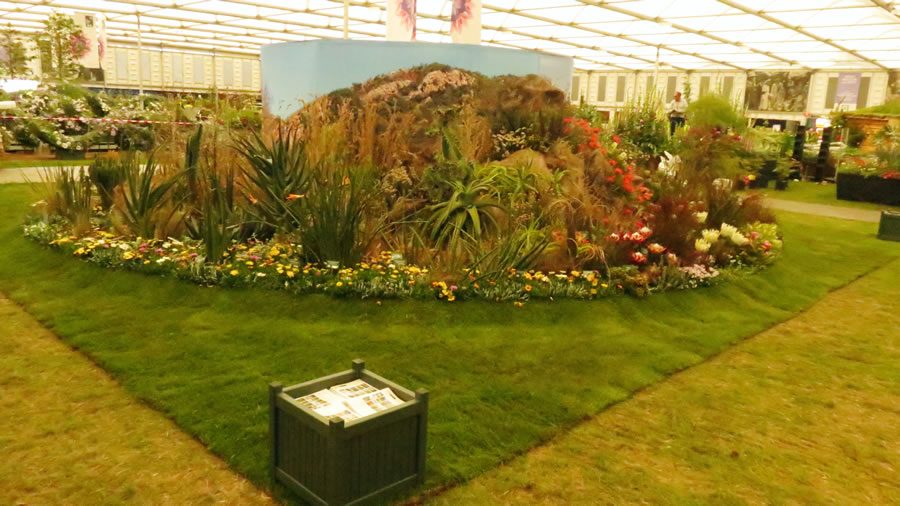 With its theme Windows on Biodiversity, the circular exhibit with its stunning backdrop of Kirstenbosch National Botanical Garden and Walter Sisulu National Botanical Garden is a rich and varied voyage of discovery.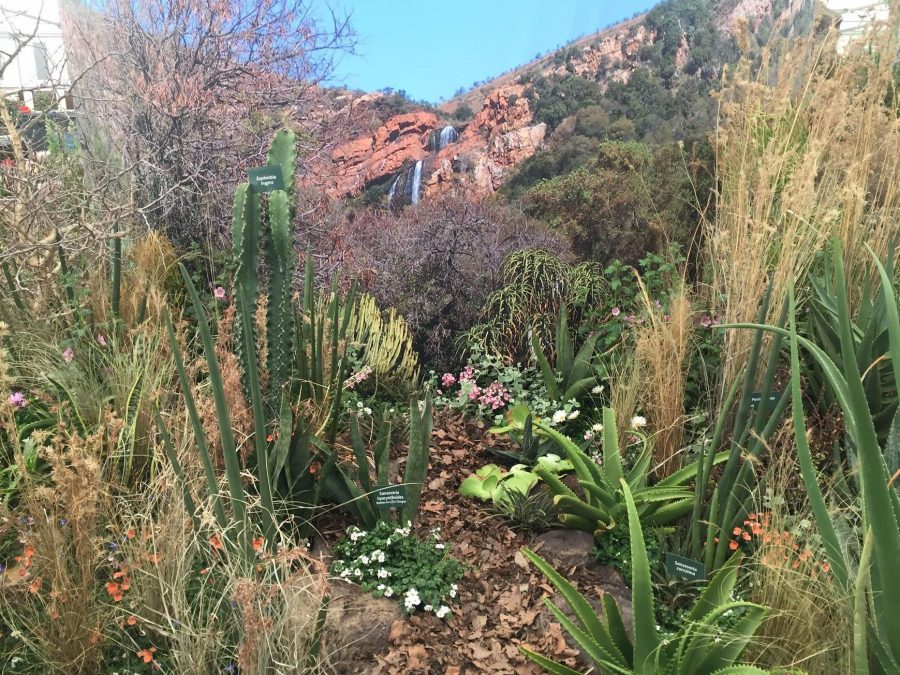 On display are plants that represent all ten of South Africa's National Botanical Gardens: Free State, Hantam, Harold Porter, Karoo Desert, Kirstenbosch, Kwelera, Lowveld, KwaZulu-Natal, Pretoria and Walter Sisulu.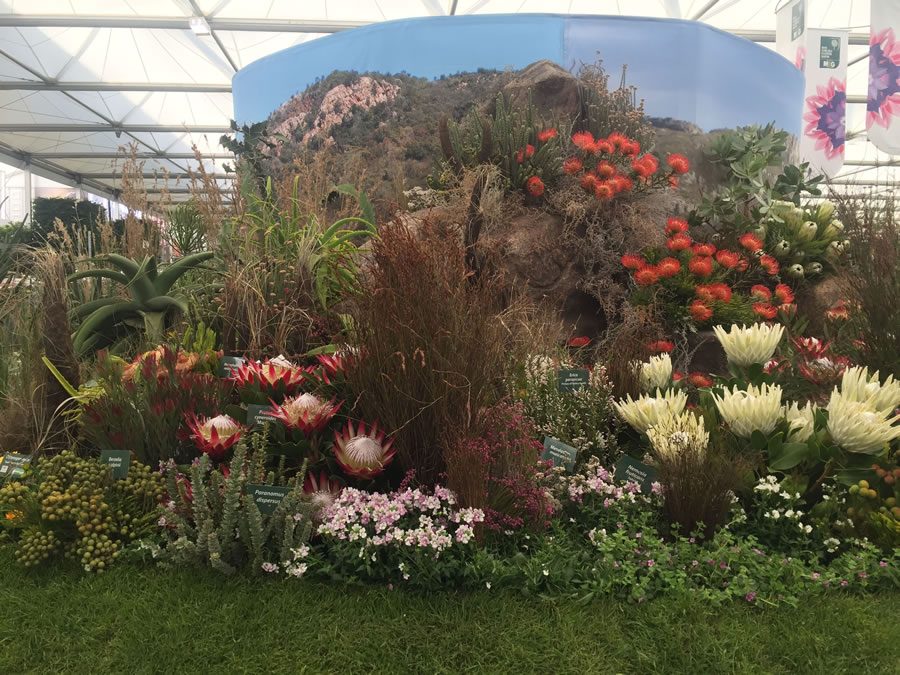 "The richness of our biodiversity is one of South Africa's greatest natural assets," said Dr Tanya Abrahamse, SANBI CEO. "South Africa is home to nearly 10% of the world's plants and contains three regions that have been declared global biodiversity hotspots, so it is fitting that we celebrate this heritage this year at Chelsea."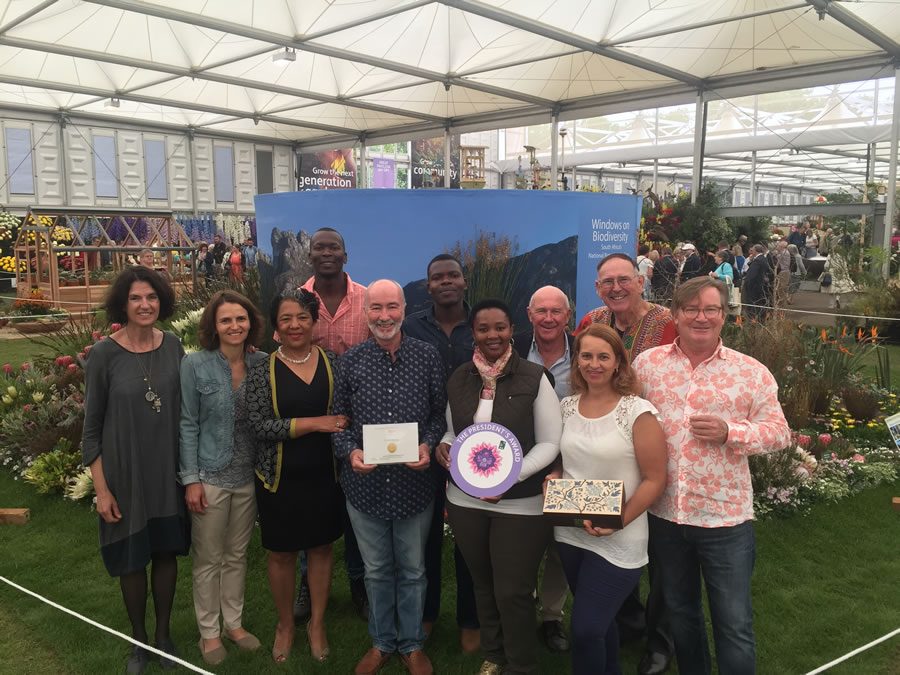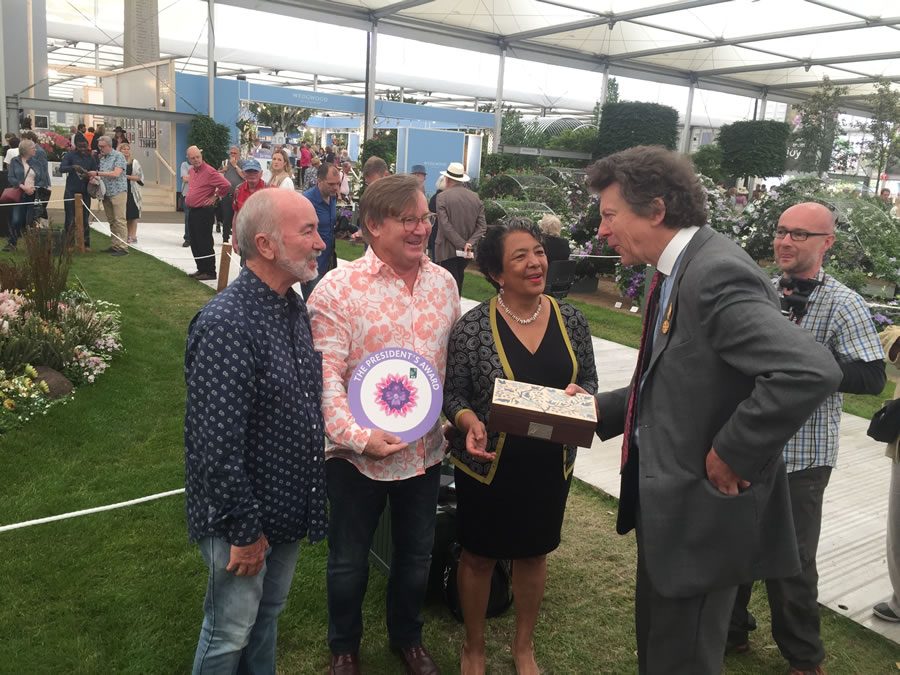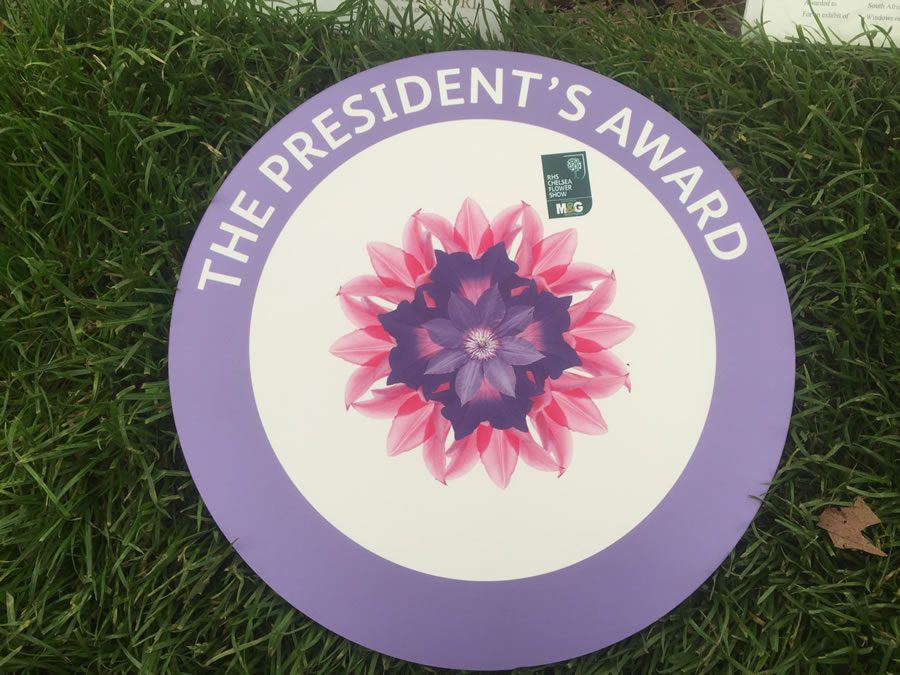 A win at Chelsea has a far-reaching effect. The SANBI stand is one of the "must-see" attractions of the Chelsea Flower Show, drawing many of the over 150,000 visitors to the grounds of the Royal Hospital over the five days of the event.
"Once again the important role that botanical gardens play in contributing to the country's tourism statistics is underscored," Dlamini said. "Our exhibit provides a snapshot to the country's botanical heritage and many people decide to visit our country after seeing what we have on offer here."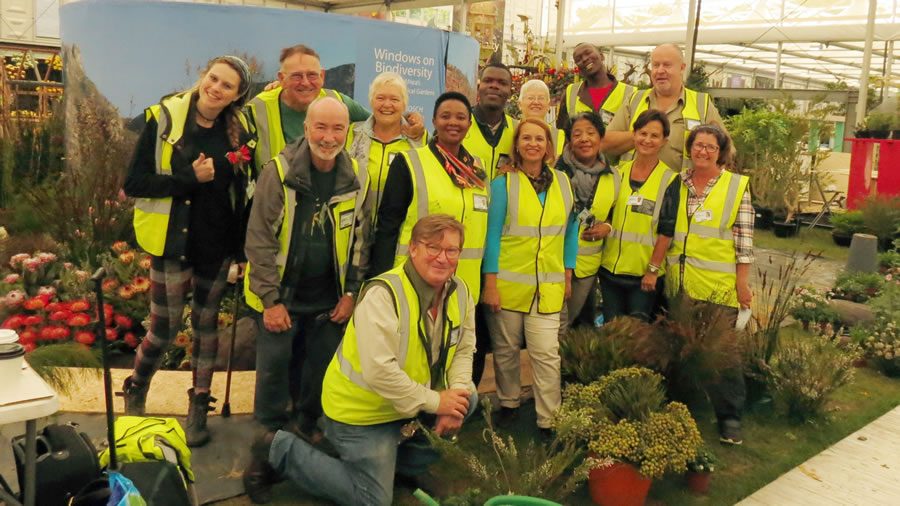 As always, the success of the stand depends on the enthusiastic team of volunteers who join the designers and SANBI representatives in ensuring that our display is perfect in every way.  This year the SANBI team will include Lihle Dlamini, Lufuno Nenungwi, Mashudu Nndanduleni and Felicity Poole.