Princess Charlene of Monaco and her husband Prince Albert have starred in a Channel Four documentary, which was filmed on the eve of the Monaco Grand Prix. Watch below.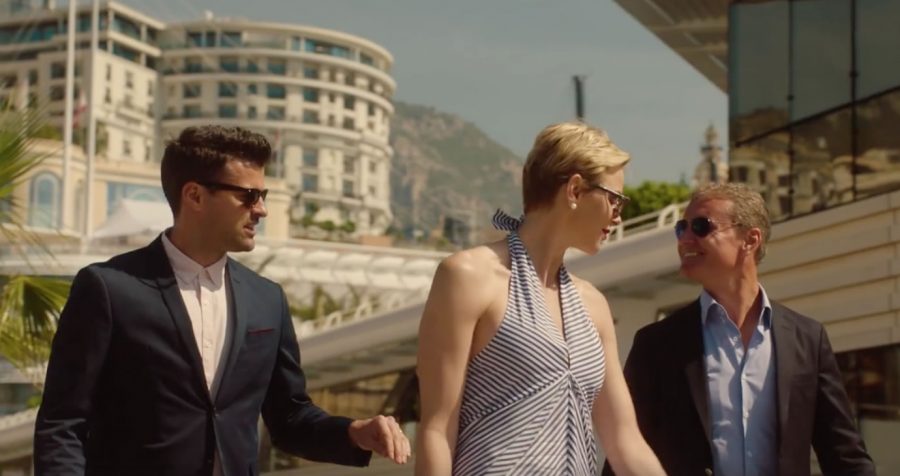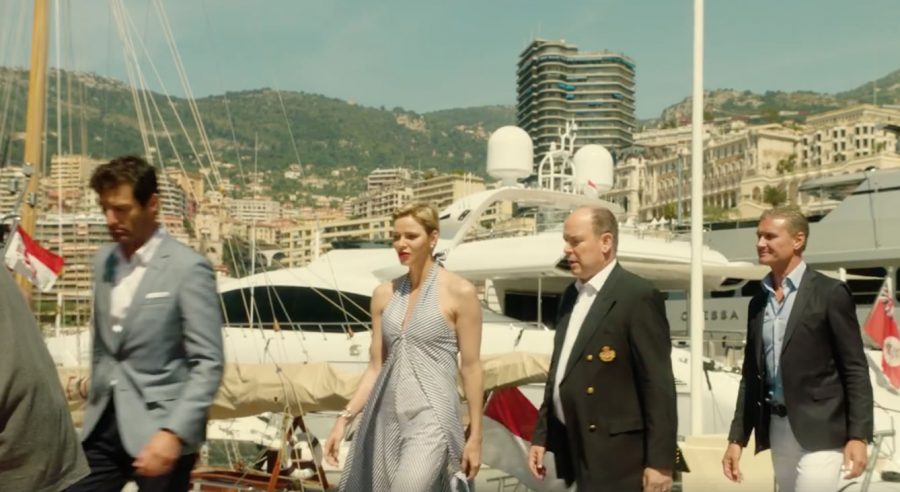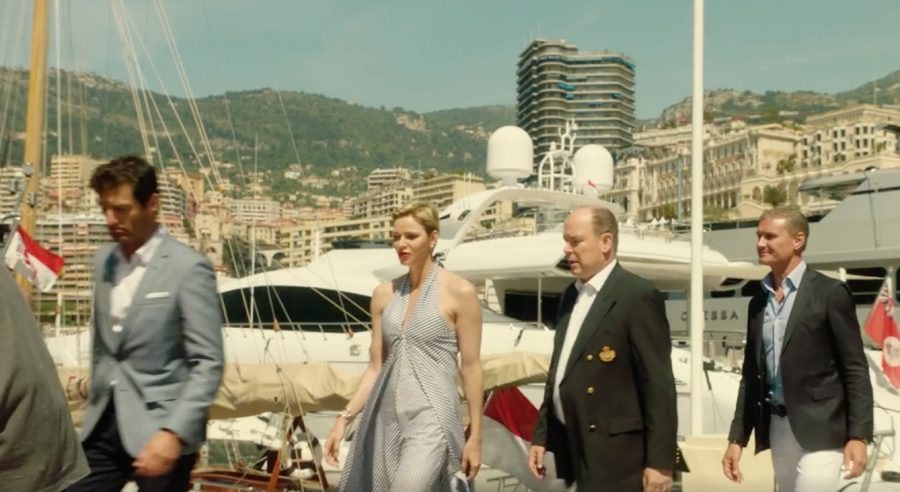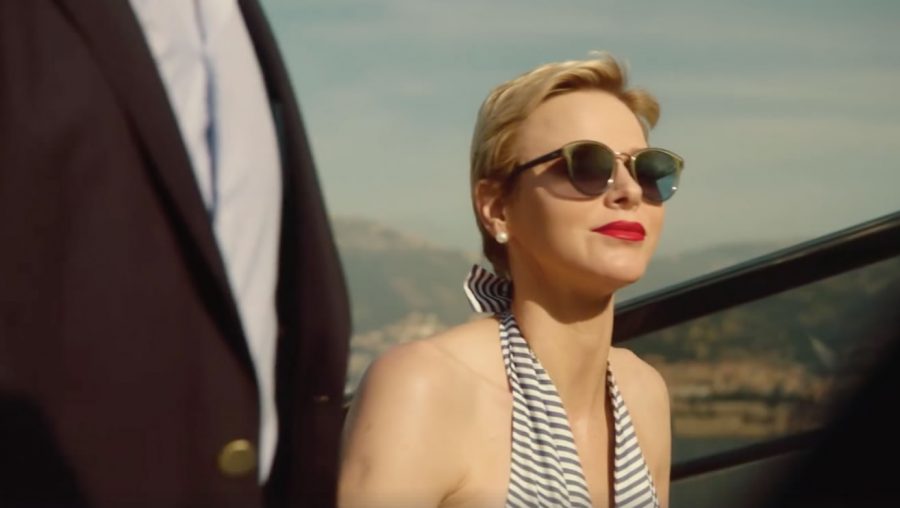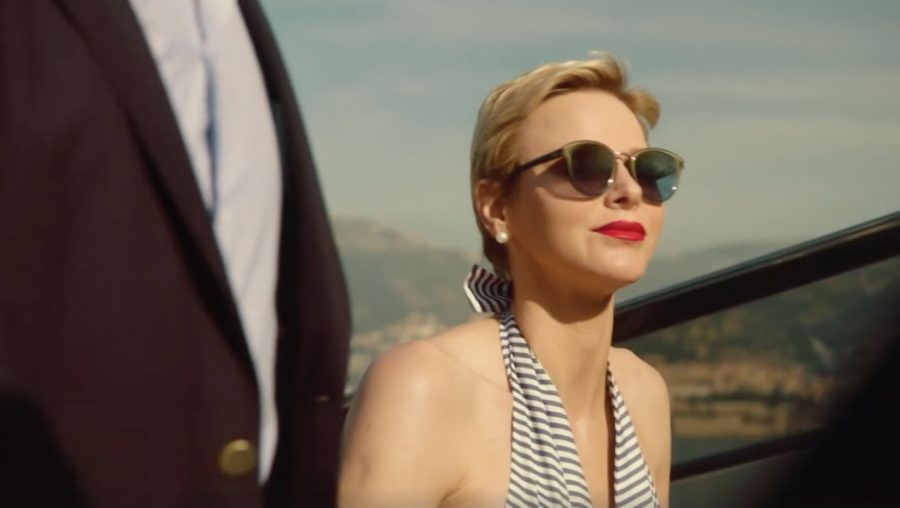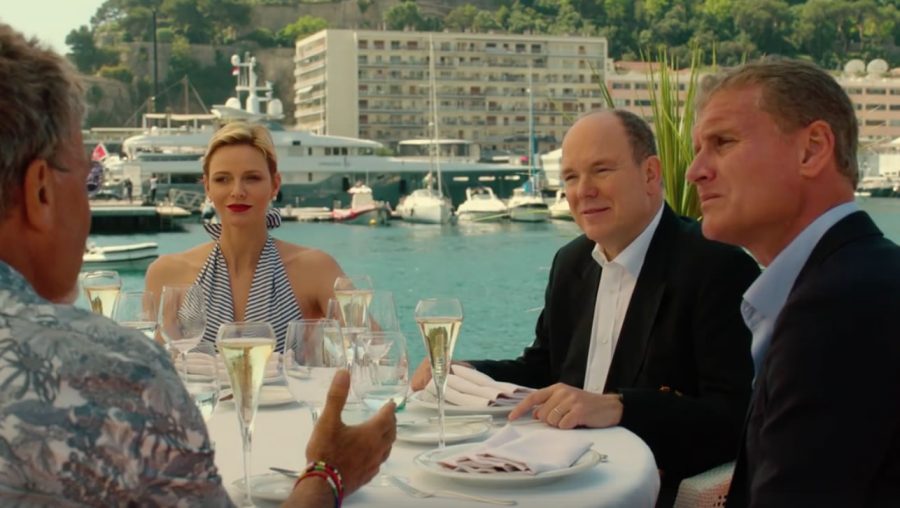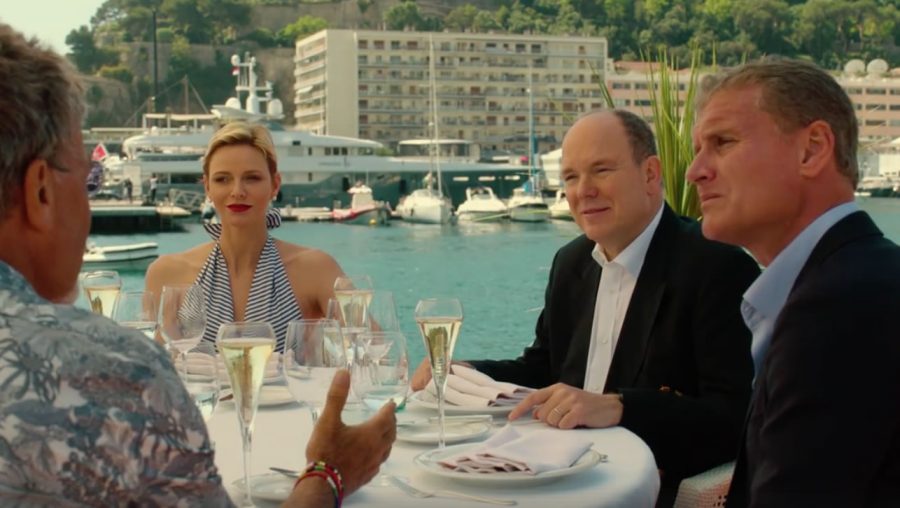 With helicopter and super yacht scenes straight out of a Bond movie, the film showcases the luxury lifestyle and unique beauty of Monte Carlo.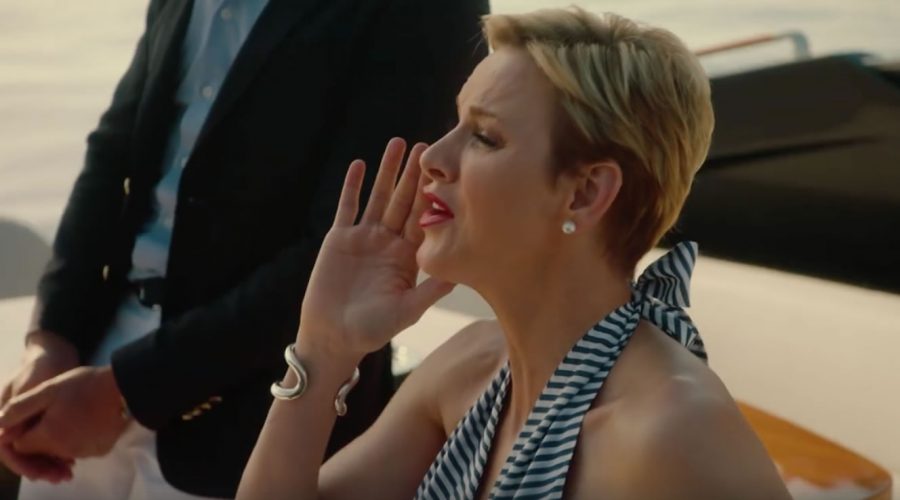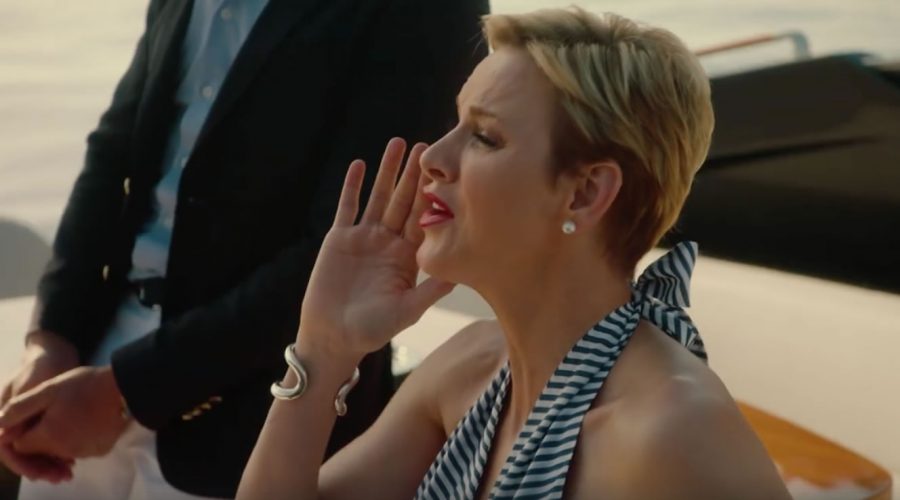 "It's very beautiful here," says the former South African Olympic swimmer. "It's one of the most beautiful coastlines in the world."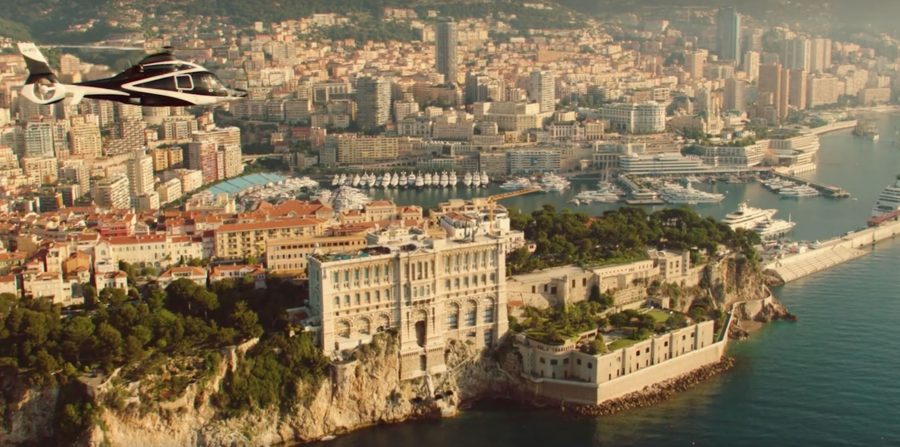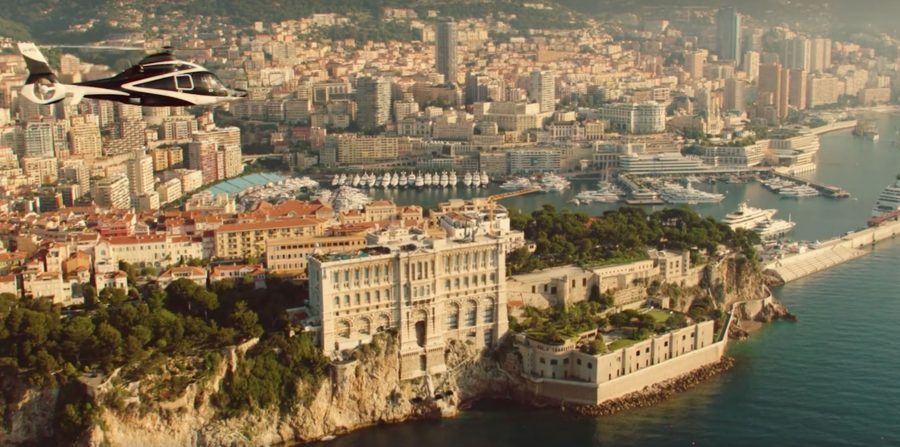 The 7-minute film, which aired over the weekend, was uploaded to the Monaco Palace facebook page last night.
Other 'stars' in the film include former race driver David Coulthard, Mark Weber (winner in 2010 and 2012), and former motorsport boss Eddie Jordan.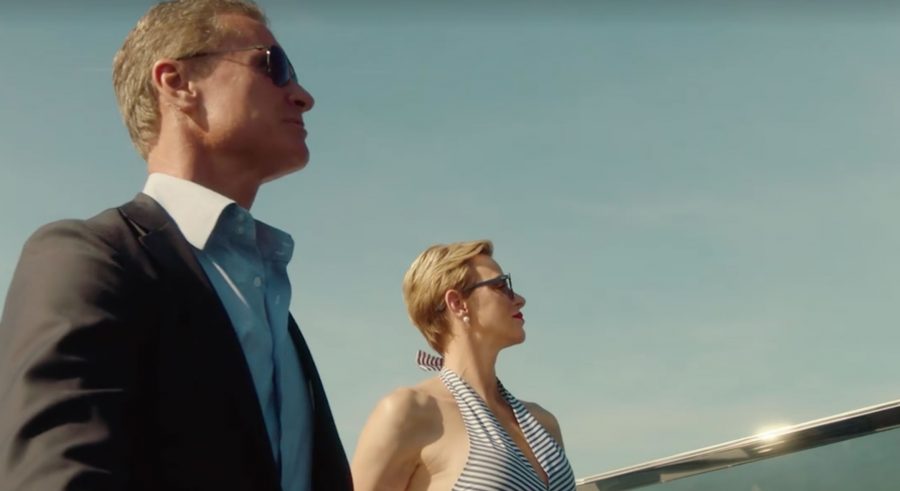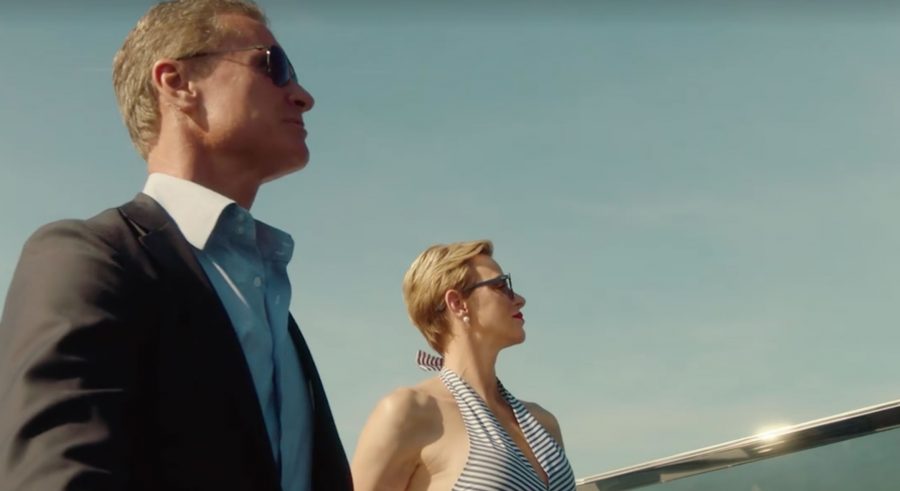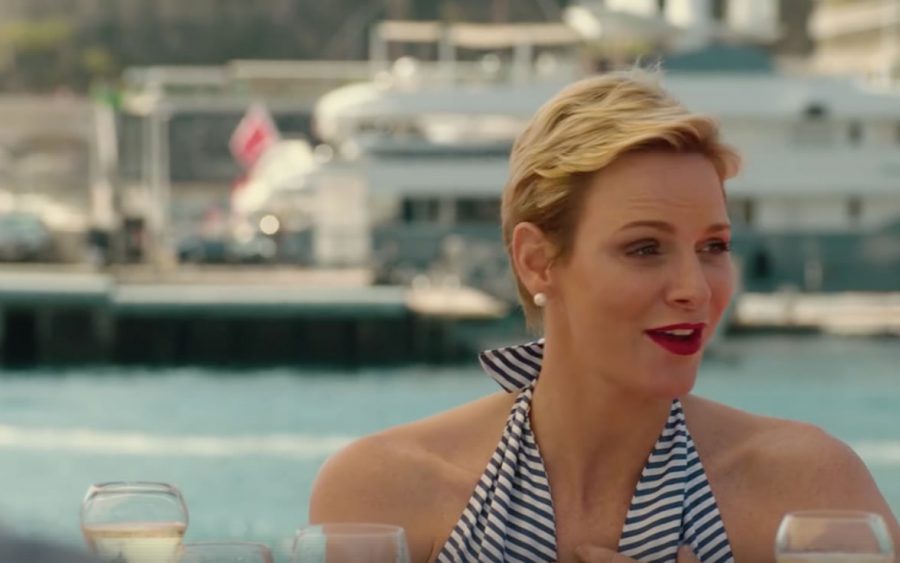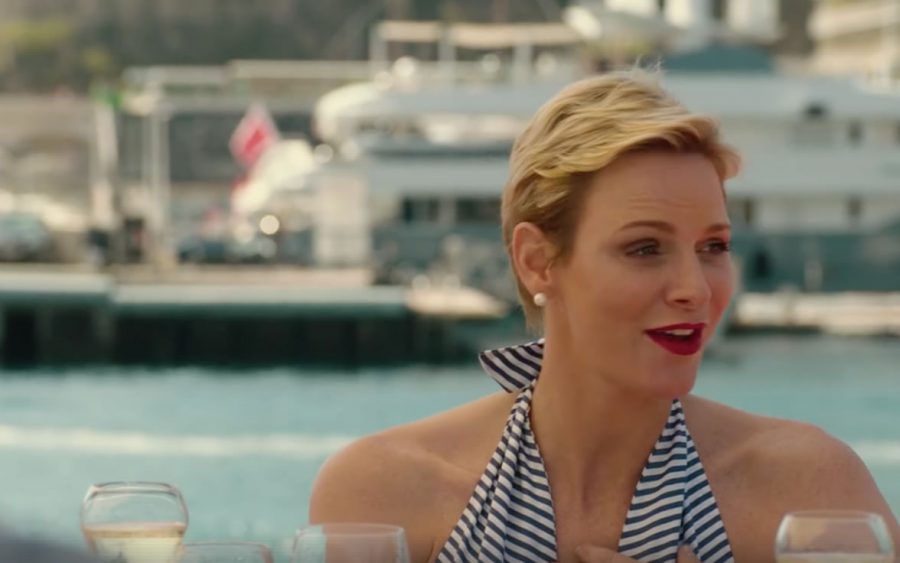 During champagne and conversation, a radiant and visibly self-confident Charlene tells her male companions how amazing it is to be in Monaco each year now for the Grand Prix. "My father was a very big fan and so we used to watch on television," she says.
She said it's exhilarating to be in Monaco for the race, and that the royal couple host a cocktail party at the Palace where she gets to meet and mingle with the drivers. "Ja, it's pretty social," says the Zimbabwe-born mom of twins.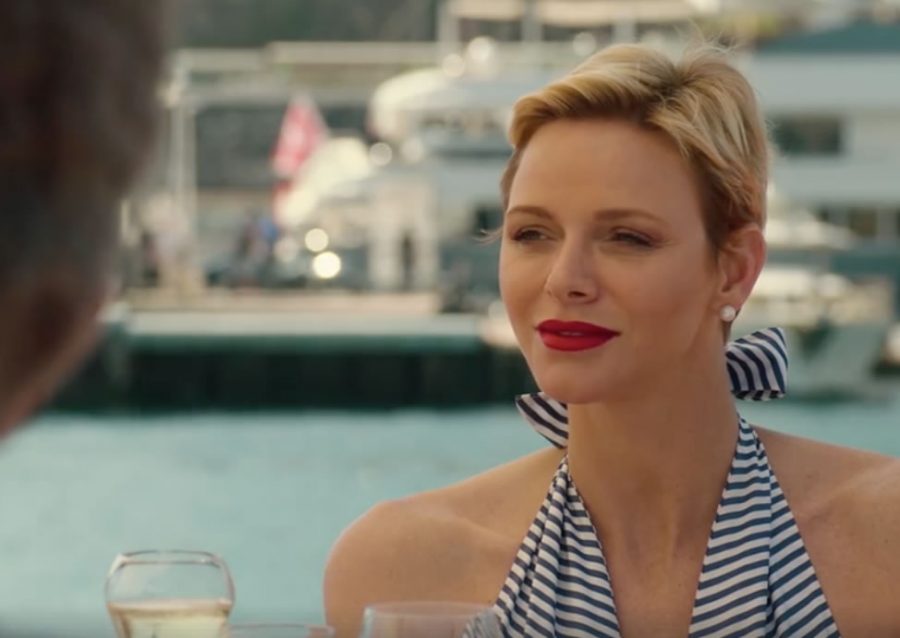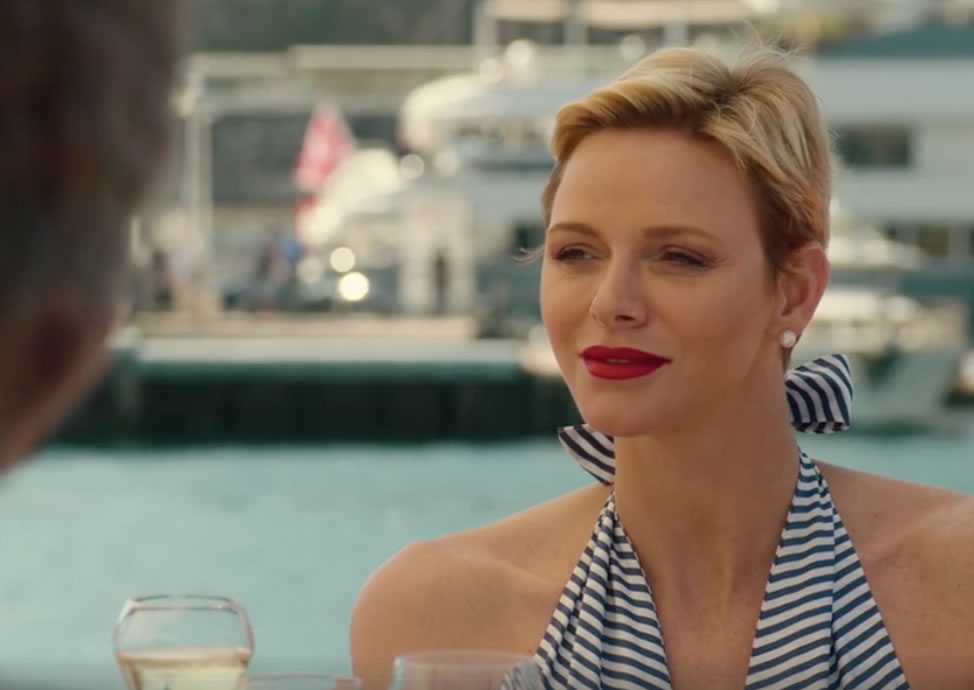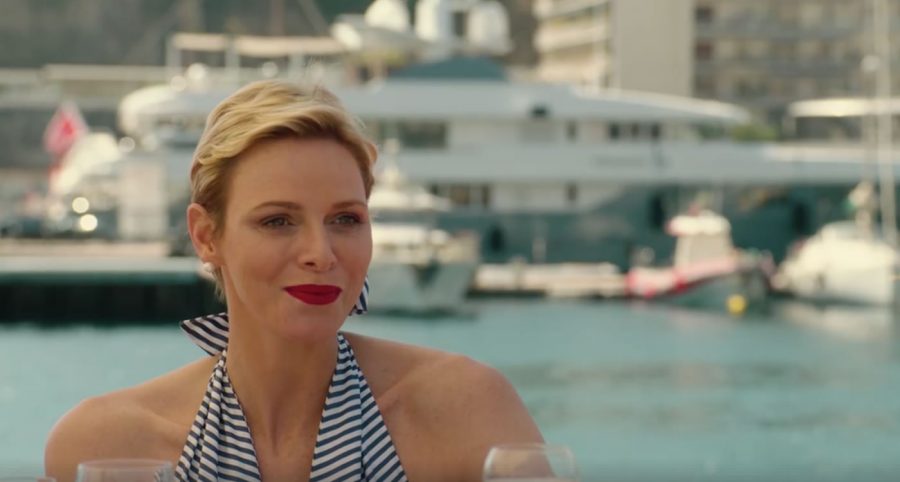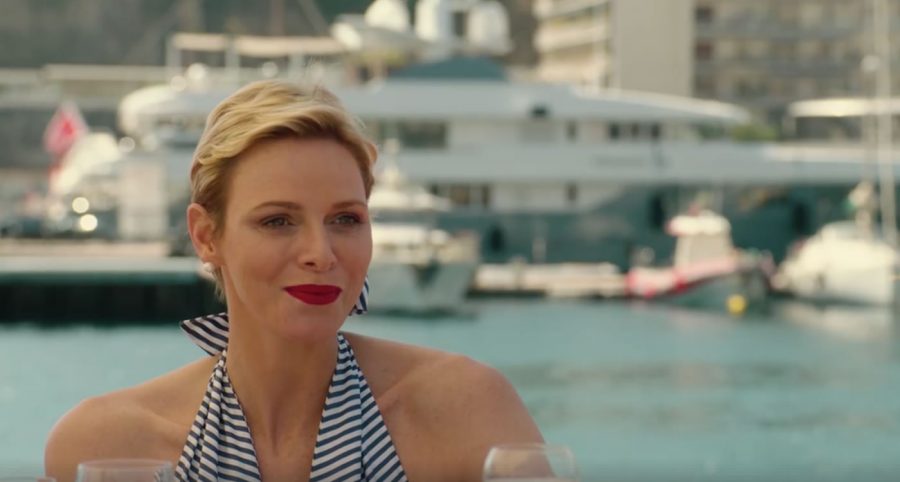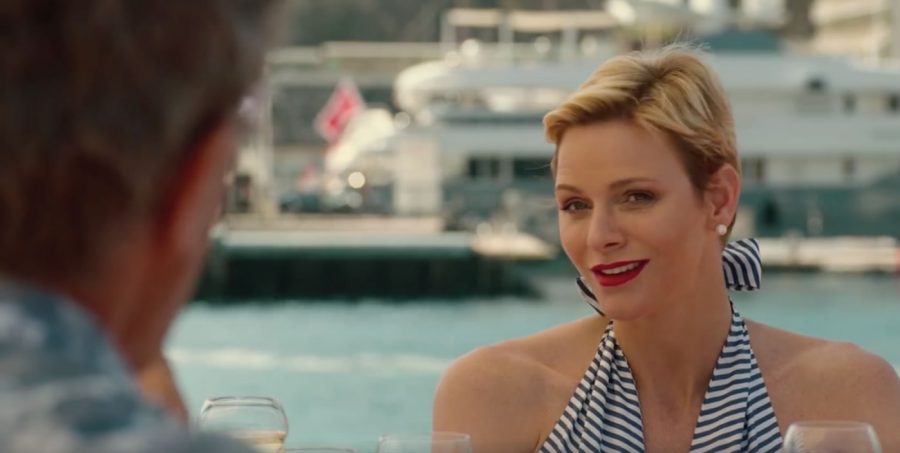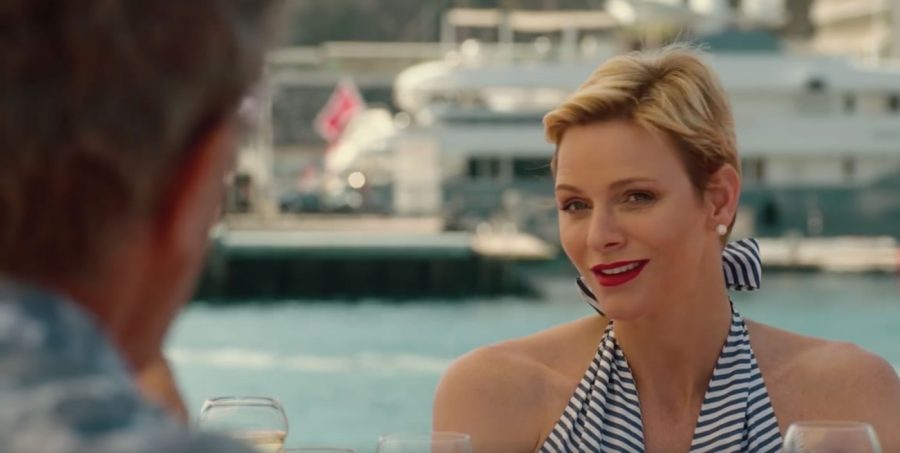 Her husband, who's grown up with the Grand Prix, reveals that his very first memory is of the legendary race… a race which every driver wants to win. (And where, according to a proud Charlene, the chequered flag was invented.)
The film also touches on Charlene's Foundation and the importance of the Grand Prix to Monaco, and to showcasing sporting excellence.
Watch Princess Charlene star in a Monaco Grand Prix special…
David Coulthard, Richard Gort (réalisateur) et la société de production Whisper Film ont réalisé un court métrage à la veille du Grand Prix de Monaco où LL.AA.SS. le Prince Albert et la Princesse Charlene ont joué les premiers rôles aux côtés de Mark Webber (vainqueur en 2010 et 2012), de Steve Jones (journaliste sur Channel 4) et d'Eddie Jordan (ancien patron de l'écurie de F1 du même nom). Ce film de 7 minutes a été diffusé sur l'antenne de Channel 4 le jour de la course et a remporté un grand succès d'audience.

Posted by Palais Princier de Monaco – Prince's Palace of Monaco on Thursday, June 1, 2017
The Monaco Grand Prix, held on 28 May, was won this year by Sebastian Vettel.