Two very passionate #ProudlySouthAfrican South Africans made their way into the news in Belgium yesterday when they posed for selfies with the King and Queen of Belgium… draped in their South African flags!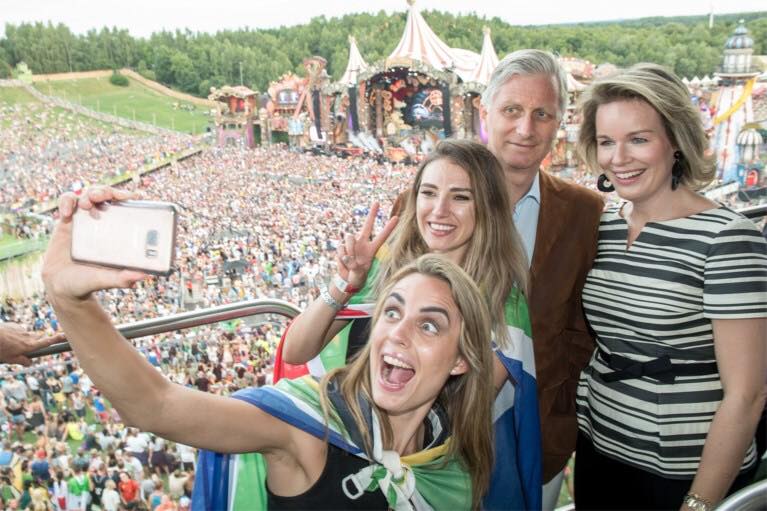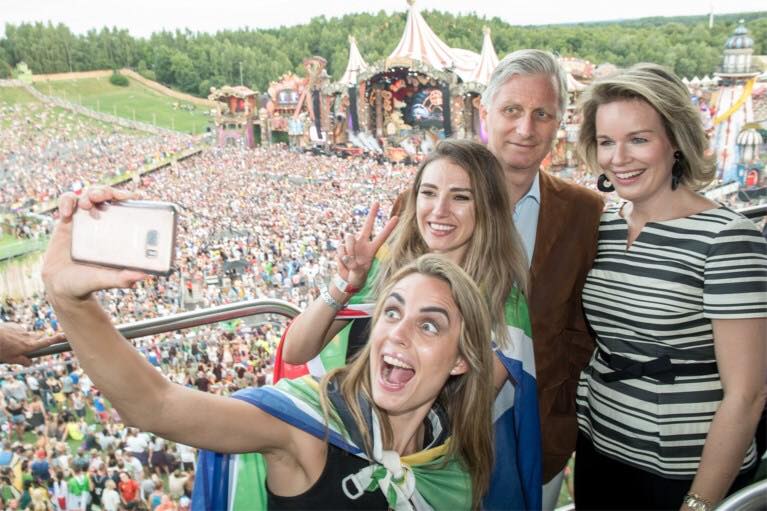 A Belgian follower of SAPeople, Linda Gevaerts, kindly sent the photo to SAPeople yesterday, taken at the famous Tomorrowland Festival, one of the largest in the world.
Linda said a photo of the girls appeared in Belgian newspapers and on the TV news. She said the girls didn't appear to know it was the King and Queen and so "forgot all about the protocol… so this was so spontaneous ????".
Although Linda's Belgian, she is just as passionate about South Africa as the rest of us – "we travel to South Africa once or twice a year since 1991 ❤️??," she said.
King Filip and Queen Mathilde paid a visit to the electronic dance festival in Boom on the country's national holiday – meeting with many of the DJs, as well as tourists from Myanmar, Brazil… and of course South Africa!
The motto of the Festival is "Live Today, Love Tomorrow, Unite Forever…" and the South African girls certainly captured that!