South African athlete Wayde van Niekerk thanked South Africa and London on Wednesday morning, after winning the 400m men's race in London on Tuesday evening.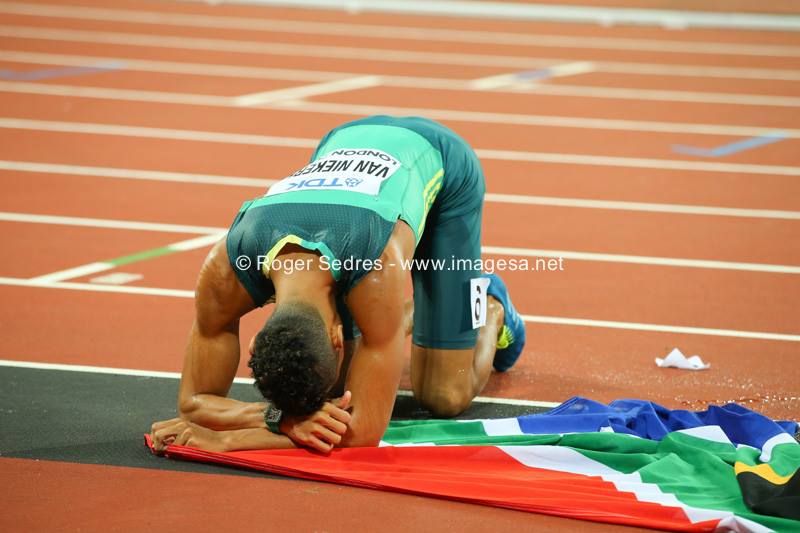 The 25-year-old tweeted: "Feeling so much pride to have won the 400m. Thank you South Africa. Thank you London. #London2017."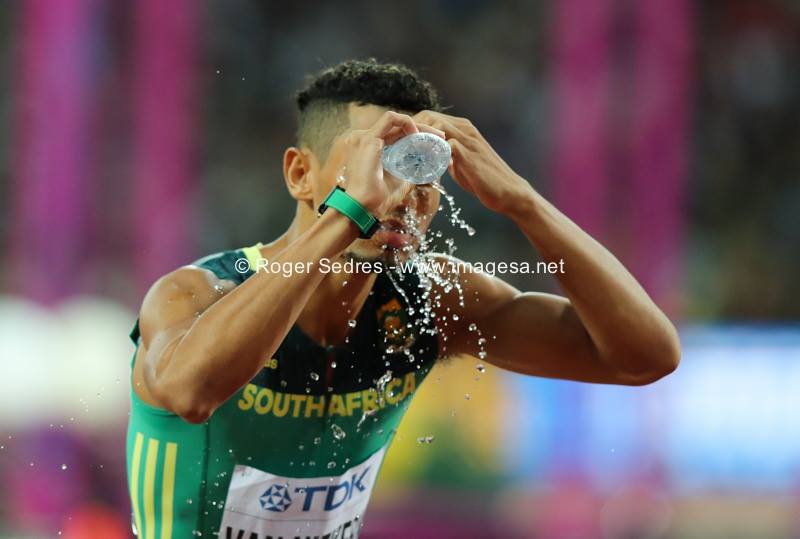 South Africa's Olympic champion added World Championships 400-metre Gold to his trophy collection last night with a consummate victory in of 43.98sec. in the UK capital.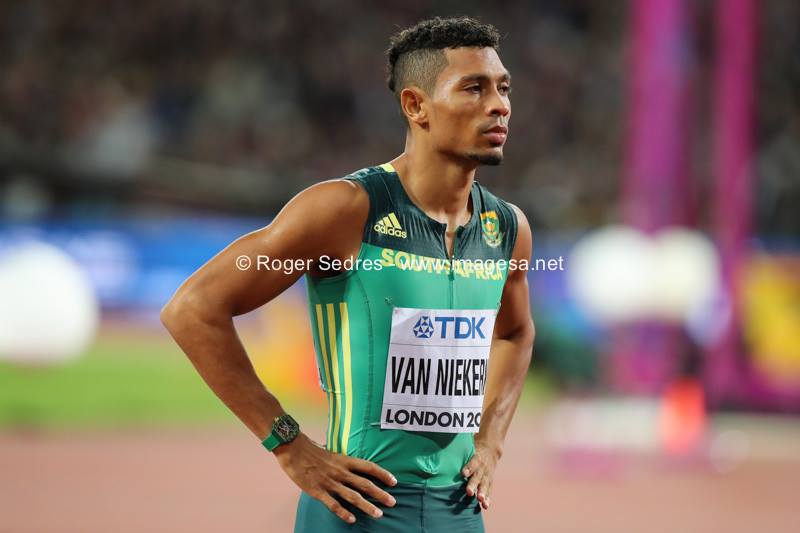 SA photographer Roger Sedres was there to capture some awesome photos of SA's champ.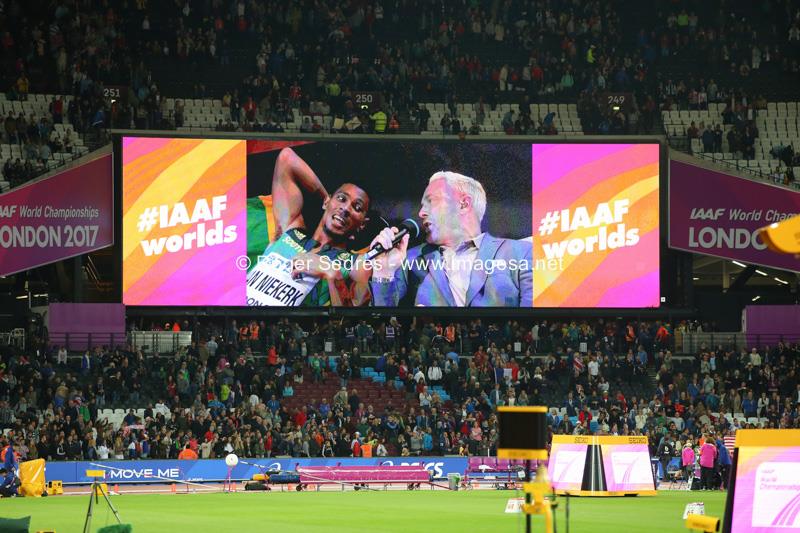 Roger said: "Our very own Wayde van Niekerk, retains his world championship crown in the 400m. Here are my images of an epic night of athletic action at the IAAF World Championships in #London…"
Wayde's mother, Odessa Swarts, said on Facebook: "What truly touched me this year at World Champs, was not just our SA athletes climbing to the highest levels in international athletics. So many athletes ether went on their knees before the race or have given thanks (praised) to God after the race. The Lord is working, and here we keep on saying we worried about this generation of young people…"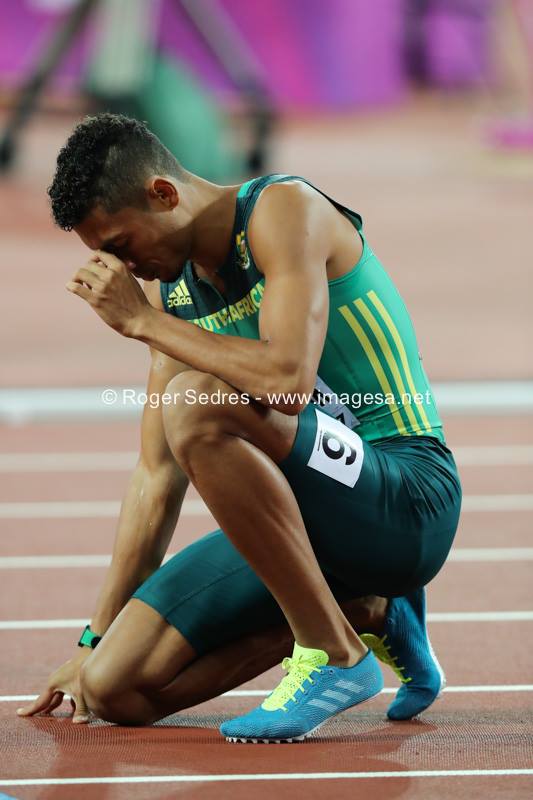 Wayde, a huge Liverpool Football fan, responded to a tweet from the Club, congratulating him, saying "Thanks Fam".
He also retweeted an Adidas photo of himself in London which is captioned: "When your time arrives, leave a legacy." And that, he is surely doing!
Later today, Wednesday 9 August 2017, Wayde will take part in the 200m semi-final heat 3 at 22h13, while fellow South African Akani Simbine will be in heat 1 at 21h55.
Feeling so much pride to have won the 400m. Thank you South Africa. Thank you London. #London2017 pic.twitter.com/jda07kfbJ2

— Wayde van Niekerk (@WaydeDreamer) August 9, 2017
@waydedreamer is still the 400m world champion! @iaafworldchamps in #London !
.#athletics #trackandfield #400m #w… https://t.co/hzeuRSpp83 pic.twitter.com/rCR8yUvGnj

— Roger Sedres (@rogersedres) August 9, 2017
When your time arrives, leave a legacy.
—#TakeChargeLDN #adizero #adidasParley pic.twitter.com/4brjfsGLJJ

— adidas Running (@adidasrunning) August 8, 2017
South Africa's Wayde van Niekerk continues his dominance of 400m, winning gold in 43.98 REPORT: https://t.co/e5MfmiWAeO #London2017 pic.twitter.com/p45xl7nkda

— Fast Running (@FastRunningMag) August 8, 2017
Admiration for @WaydeDreamer Simply wish there were more persons like him in sports. Congrats with your medal Wayde you are a #TrueAthlete pic.twitter.com/Op2n6PP8Lz

— Joan Ave (@Joan_Ave) August 8, 2017
Thanks Fam ??? https://t.co/6UnjySiYs4

— Wayde van Niekerk (@WaydeDreamer) August 8, 2017