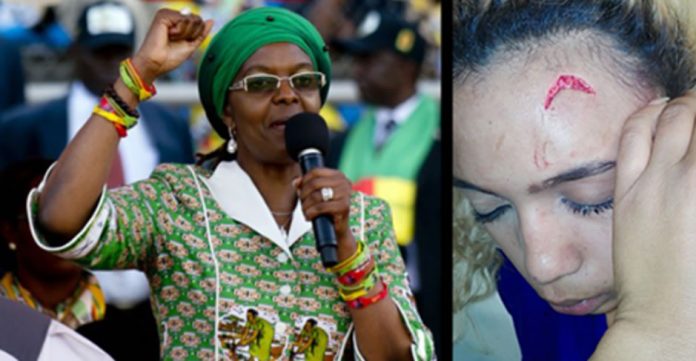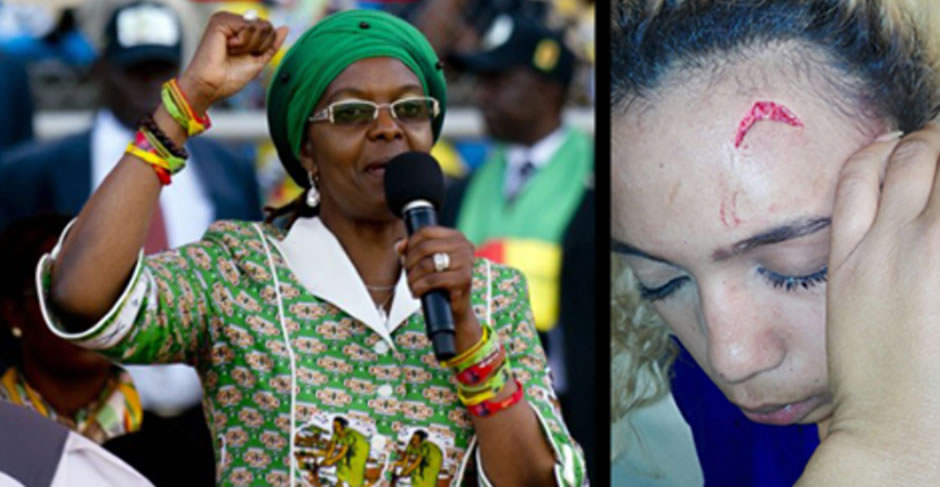 JOHANNESBURG – Despite claims from sources in Zimbabwe yesterday that the country's first lady, Grace Mugabe had returned to Zimbabwe… the South African Ministry of Police has Wednesday issued a statement confirming that she actually is still in South Africa.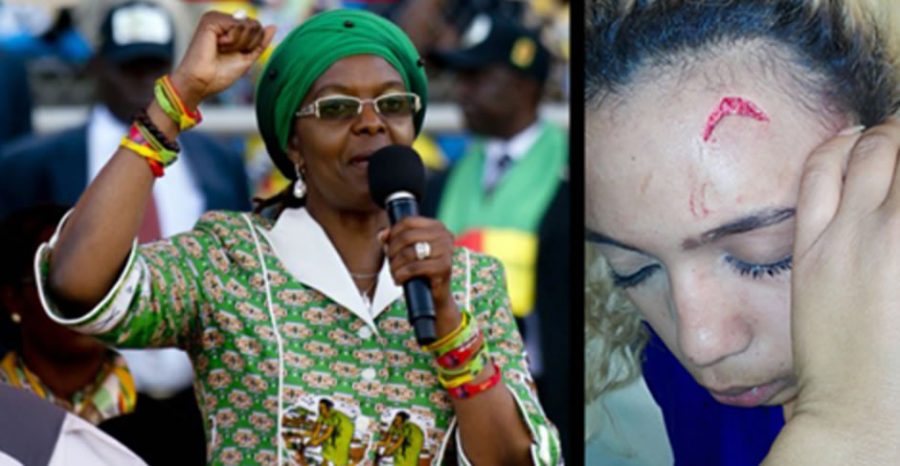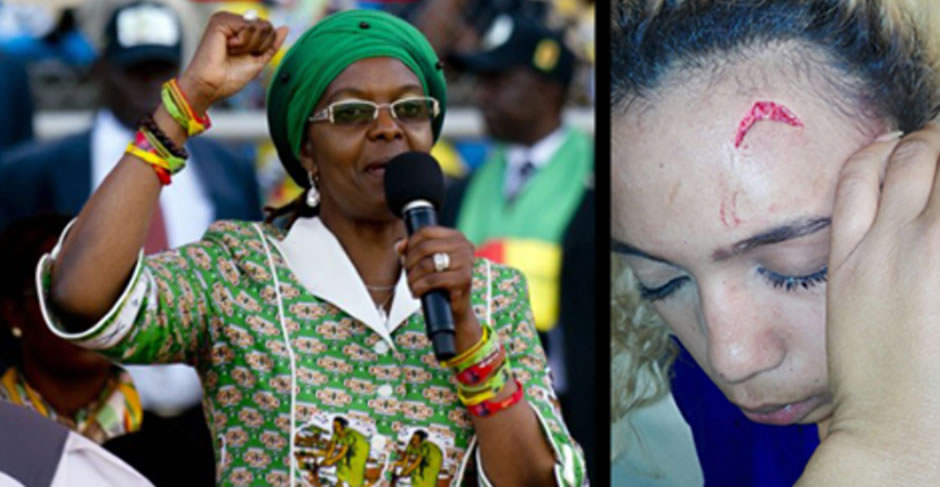 According to the statement, the 'suspect' was due to hand herself in yesterday but kept changing the time. The appointment was to obtain a Warning Statement and give her version of events (if any) so the NPA could decide whether to prosecute or not… but, it appears she changed her mind.
A 20-year-old South African model laid a charge against Grace Mugabe of assault with intent to do grievous bodily harm on Monday afternoon. She claimed that Mugabe had attacked her with an extension cord (wielding the plug) on Sunday, making accusations that she was living with her two sons in Sandton… although the model claims she only met the sons the previous evening, through a mutual friend.
At first it was reported that Mugabe could not invoke diplomatic immunity because she was in South Africa on personal business – to have a foot injury seen to by medical experts in Gauteng – but now she is claiming that actually she is in SA for official government business too. She will apparently be participating in an SADC summit, currently being held in Pretoria.
According to the Ministry's statement: "The suspect's lawyers and her government representatives made verbal representations to SAPS investigators that the suspect wished to invoke diplomatic immunity cover and thus she elected to change her mind about the warning statement."
The government of Zimbabwe has subsequently issued a diplomatic note verbale to South Africa's Dept of International Relations and Cooperation invoking Diplomatic Immunity cover.
The statement says: "The suspect remains in South Africa and has not departed the Republic…"
The Police statement said: "Discussions with the suspect's lawyers and the Zimbabwean High Commission representatives are taking place to make sure that the suspect is processed through the legal system."
Earlier today the Democratic Alliance (DA) Shadow Minister of Police Zakhele Mbhele said that the SA Govt and Police Minister, Fikile Mbalula, had either managed to "lose track of the Zimbabwean first lady, Grace Mugabe, or they may be trying to figure out how to get her out of the country.
"However, there is a simple way to find out where she is. All the Police Minister needs to do is to speak to his counterpart in Home Affairs to confirm whether or not Ms Mugabe did in fact flee yesterday."
Mbhele said: "Conflicting reports regarding the whereabouts of Ms Mugabe, affectionately known by some as "disGrace", should see the Police Minister publicly own up to allowing her to escape the country, despite being a suspect on a criminal charge, or that she is still in South Africa and the SAPS are giving her special treatment by not arresting her."