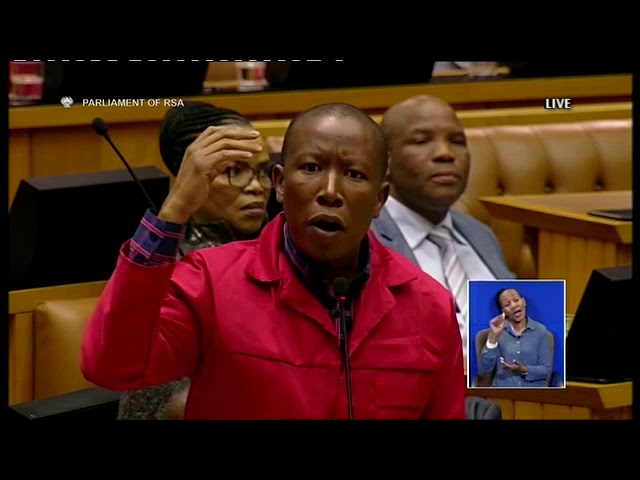 Economic Freedom Fighter (EFF) leader Julius Malema lost his temper in Parliament today after getting yet another frustrating non-answer from President Jacob Zuma.
Watch below as Malema asks Zuma, during the Question and Answer section today in Cape Town, why he doesn't stand up for himself and the good name of his office when he is accused of having a house in Dubai, and allowing the Gupta Family to tell him which governmental appointments to make.
Malema said: "People say you've got a house in Dubai, you don't take action. People say you are working with the Gupta's to appoint ministers – that one I know you're doing – you don't take action against such people including – among others – the newspapers and all forms of media who make these allegations.
"Why are you not taking action? At least to protect the good image of the office if you don't care personally?"
After Malema got fired up and angry with Zuma's reply… Zuma became a little rattled by Malema's interruption… but soon resorted to his trademark chuckle…
Watch Julius Malema and President Jacob Zuma
Zuma. Malema in Parly repartee over state capture | https://t.co/rFWH929Y9z #ZumaQandA pic.twitter.com/4ZpvotjNwP

— ANN7 (@ANN7tv) August 31, 2017