We've all seen JAMIE TRAYNOR at some point on our timelines… in a cute rhino video, or a beautiful Dr Dolittle-type photo with little (and large) rhino clamouring to lay down in her lap and relax. The 23-year-old brightens our day – and those of the animal orphans in her care – with her wholehearted love, passion and dedication to the work she does at The Rhino Orphanage. (See video and photos below.)
Here South Africa's 'Rhino Whisperer' speaks exclusively to SAPeople about the heartwarming and heartbreaking moments of taking care of rhino orphans…
1. How did you get into working in a rhino orphanage?
Jamie: I worked at Moholoholo Wildlife Rehab Centre for 2 years and got the chance to raise two baby rhinos. It was there that I fell in love with rhinos and wanted to do more to help save them. I found out about The Rhino Orphanage in 2014 and came to work here that year. I'm now the manager.
I've loved my time here at the orphanage… but in a bittersweet moment I will be leaving at the end of the year to study Vet Science at Onderstepoort.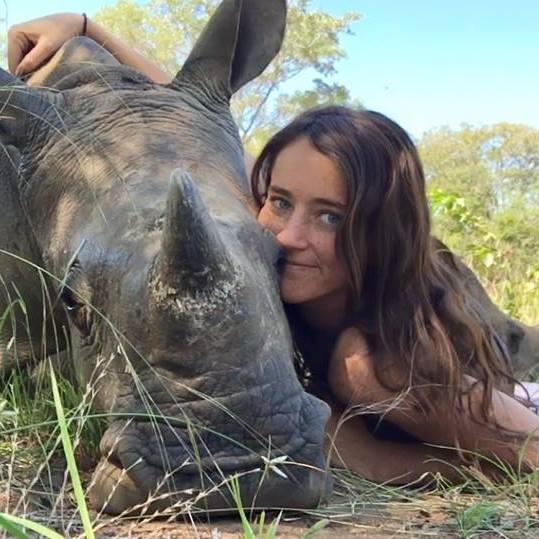 2. You seem to bond with all kinds of animals – cats, horses, rhino and orphaned sable and springbok to mention just a few. Did you grow up on a farm?

Nope, I grew up in Centurion… but my parents both love wildlife so we would always go to The Kruger Park for holidays. I also grew up with every kind of pet you could think of, ranging from a bearded dragon to a horse and everything in between! At the moment I have three cats, a parrot and a horse. My cats and my horse all come with for walks in the bush with the baby rhinos! (Favourite part of my day!)
3. What is the downside to your job?
The downside is when we lose one of the rhinos. Sometimes the rhinos that come to us are so badly injured that we can't save them and it is the most heartbreaking part of this job.
4. And the upside?
The upside of the job is seeing the progress of a new baby rhino from when they arrive at the orphanage to the day they are released. They're usually terrified when they get here, and it takes a few days of being by their side for them to slowly learn to trust us and bond to us. It is one of the most incredible moments when these rhinos form a bond with us.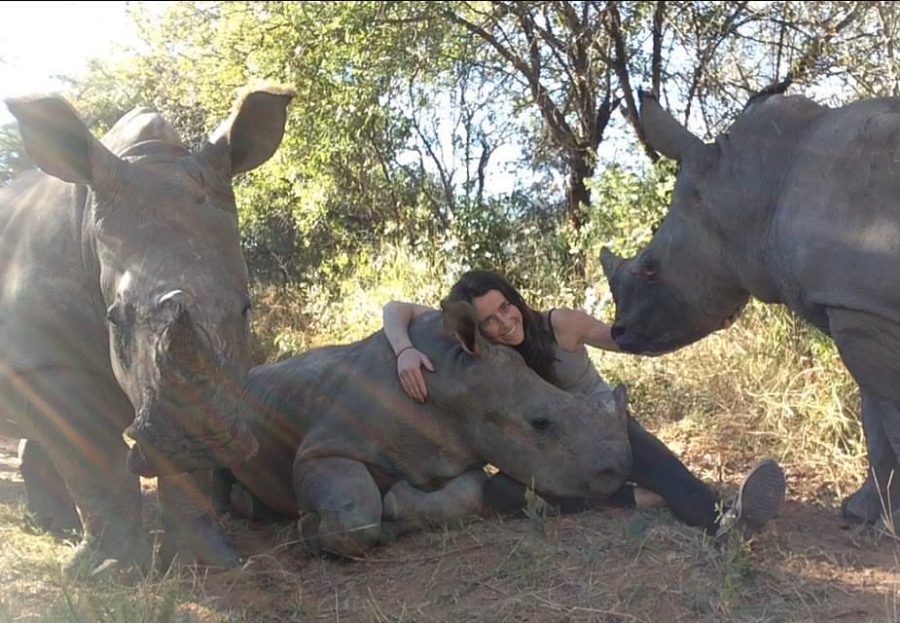 During their time here we introduce them to other rhinos and slowly reduce our contact with them to prepare them for release. We ensure that all the rhinos are released into a secure location with a lot of protection. Releasing an animal that has been in our care for almost three years is an amazing feeling!
5. As incredible an experience as it must be to spend such close moments with these animals, the tragedy of their mothers being poached must also break your heart. Can you feel their sadness, or a knowledge within them of what's happened at all?
Yes, it's really horrible to know what these babies have been through. Some of them will cry and call for their moms for days after they arrive at the orphanage… and it breaks my heart knowing that it all comes from humanity's greed. Some of the babies are really traumatised from the poaching, and others cope with it better. Our youngest orphan has been here for four months and she still doesn't like people touching her face because poachers attacked her with a machete and hit her face and back.
6. Do you worry for your own safety ever?
I worry knowing that poachers will risk anything to get their hands on rhino horn, but we have a very intense security to protect the rhinos. I don't really worry about my safety when I'm with the rhinos because I only interact with the rhinos that know me, and I watch their body language all the time. It does get a bit stressful when we work with a new rhino… but we expect a few bumps and bruises along the way! It's all team work here at the orphanage and none of this would be possible without our amazing staff and volunteers.
Watch Jamie Traynor with her 'gentle giant' rhino orphans:
Meet #SouthAfrica's #rhino whisperer Jamie Traynor, The Rhino Orphanage – https://t.co/LQszOk2tB6 pic.twitter.com/6BlBzl8hhN

— South Africa People (@sapeople) September 8, 2017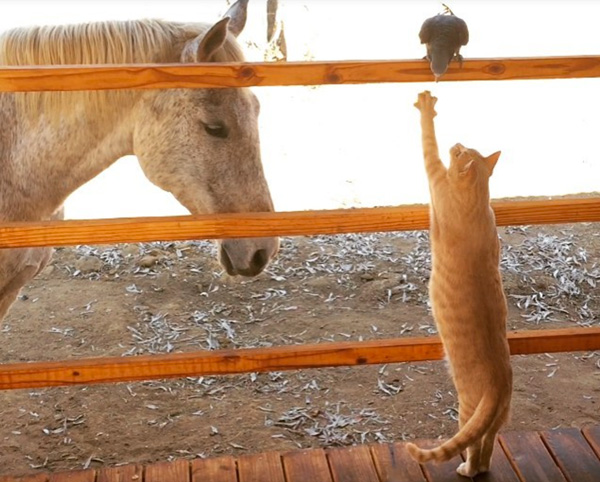 To follow Jamie and the journey of the rhino orphans, please visit: