A search for five lions on the loose is ongoing Sunday night in Fochville, west of Johannesburg, in South Africa.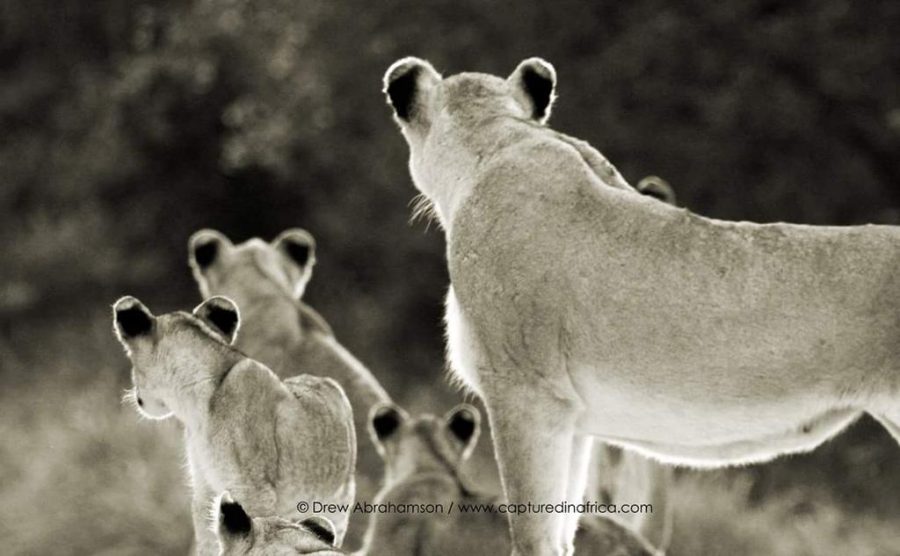 Until a couple of days ago, rescuers thought they were searching for one male lion… which had been spotted outside the gate of a Fochville resident on the West Rand a few weeks ago, but the South African Police Services (SAPS) has since confirmed witness reports of a pride.
SAPS said officers "investigated and were surprised to see a pride of five lions on the farm, busy feeding on a cow. They were able to identity a large male and four smaller lions." Several other animal carcasses – including a donkey and three impala – have been discovered.
The owner of the lions has not yet been identified. There are no reserves, sanctuaries or breeding farms in the area. In all likelihood they belong to a private owner who held them secretly and does not hold a permit, which would carry a heavy fine, according to Drew Abrahamson from Captured in Africa.
Air support has been called in to assist. Carl Thornton, head of Pittrack K9, said a 'trap' of carcass bait (with sedatives in it) is being set up and rescuers will play the sounds of a baby buffalo in distress, to lure the lions towards the bait. Once they're darted they'll be taken to the zoo for safekeeping, until they can be placed in reserves.
At this stage – after a couple of other lion escapes this year – we may as well admit it, when foreigners ask: yes, wild animals do roam the streets of South Africa!
Local farmer Joost Steenkamp says he personally has no problem with the lions roaming around, but realises those who are losing their livestock will have an issue.
P.S. For a very South African scene – watch Joost's interview below – it's at around 2'19″… showing South Africans don't monkey around!
Watch The Search for 5 Lions on the Loose in Fochville, west of Johannesburg, South Africa
Message from Drew: "If you'd like to help the current #lion rescue & relocation happening as we speak, please consider donating via PayPal below. Thank you."
DONATE: http://capturedinafricafoundation.com/help-us/