Just when South Africans were celebrating the Spring flowers… winter has crept back in, with rain and thunderstorms reported in several areas, and more apparently on the way. Nottingham Road Hotel posted photos in the past hour to Facebook showing the "blanket of hail" which hit them on Monday afternoon.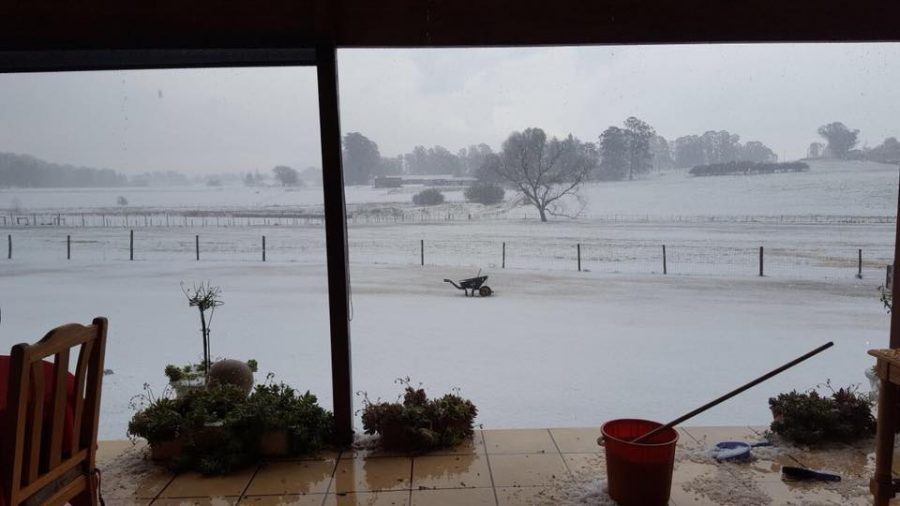 "What a thunderstorm! First real rain of the season and the hail," said the Hotel, which is about 20km south of Mooi River and 60km north-west of Pietermaritzburg, in the KwaZulu-Natal Midlands.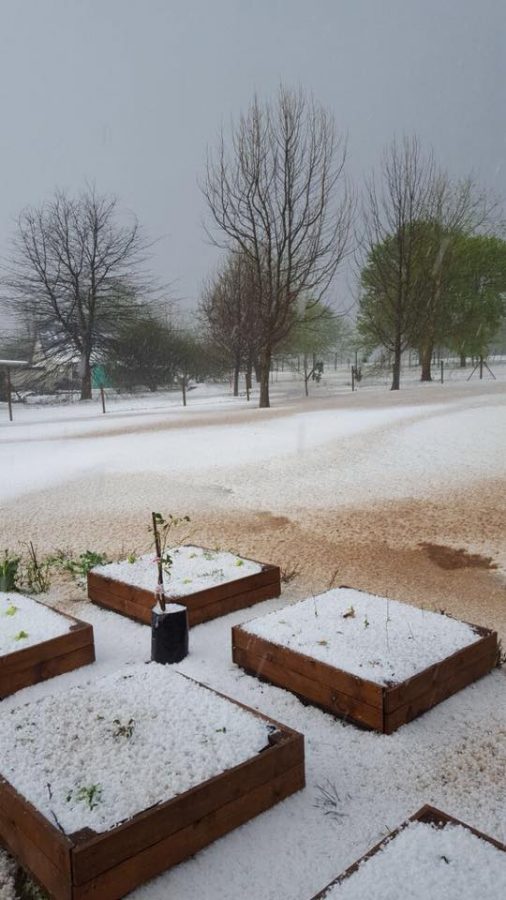 According to Storm Report SA: "We expect a cold front to make landfall over the Western Cape tomorrow (Tuesday) evening bringing with it some much needed rain. We expect the mountain catchment areas to receive most of the rain.
"Weather models are suggesting good rainfall for Wednesday and Thursday over the Eastern Cape, Free State, North West and the eastern parts of the Northern Cape. More rain expected late Thursday evening and into Friday over KZN, Gauteng, Mpumalanga and the southern parts of Limpopo.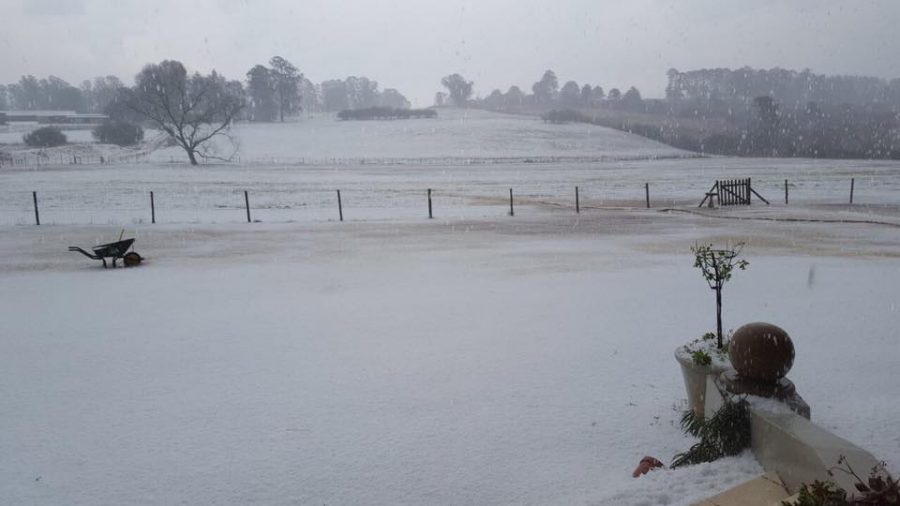 "This is due to a steep upper air trough, associated with the cold front, drawing in moist tropical air from the tropics. This with significant low level moisture, pushed by the ridge behind the front, will lead to further uplifts that could lead to Severe Thunderstorms."
Snow Report SA said "light snow is once again expected over the high peaks in the SW Cape from late on Tuesday night through until Wednesday afternoon… We could also see some snow in Lesotho, along the KZN Drakensberg. Some heavier falls (20+ cm's) are possible on some of the high peaks in Eastern Lesotho, but the falls are expected to be limited to these high peaks…"
Heavy rain also fell over Wakkerstroom on Monday afternoon:
Johan du Preez – Wakkerstroom

Posted by Storm Report SA on Monday, October 2, 2017
And Harrismith:
Sandra Harding Hefers – Harrismith N3 North

Posted by Storm Report SA on Monday, October 2, 2017
Machadadorp had over 100mm rain since Saturday… and it shows beautifully:
We had some good rains over the weekend 100mm since Saturday

Posted by Vaughn Coombes on Monday, October 2, 2017