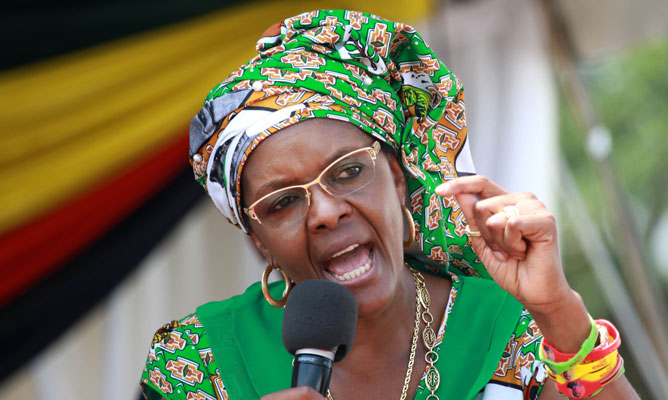 It's been a busy day for Zimbabwe's first lady, Grace Mugabe. The legal process that AfriForum and Gabriella Engels brought against her and the Minister of International Relations and Cooperation took an interesting turn today after the Zimbabwean Embassy unexpectedly withdrew from the court proceedings… after having applied earlier to intervene as an interested party.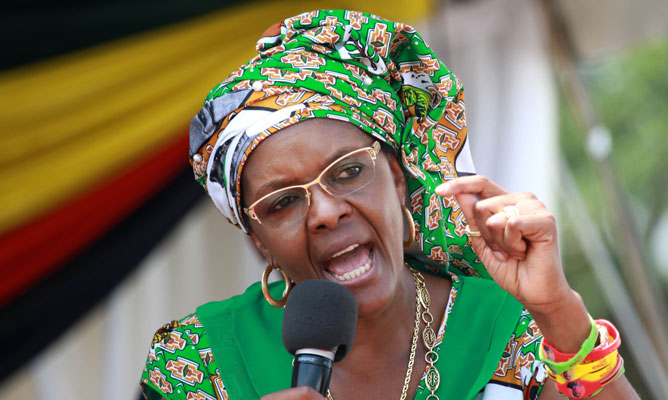 The court case involves Engels' claim that she was allegedly attacked by Mugabe when the latter was in South Africa visiting her sons.
AfriForum said the withdrawal of the Zimbabwean Embassy came as a "huge surprise", especially since Judge Harshila Kooverjile today granted the Zimbabwean Embassy seven days to file additional affidavits to confirm if they represented Mrs Mugabe.
"This new turn of events means that the review application of AfriForum and Miss Engels is once again on track and that the parties will obtain an order at the first possible opportunity to cite Mrs Mugabe in further court proceedings and to have the review application heard as soon as possible," said AfriForum.
Various organisations have indicated that they want to become parties to the court case as amici curiae, including Freedom Under Law, Lawyers for Human Rights and a women's rights organisation. It is expected that the special court date will be allocated by the Deputy Judge President hopefully before the end of the year or early next year.
Grace Mugabe warns of possible coup plot in Zimbabwe…
Mrs Mugabe also made international news today with her warning of the possible plotting of a "coup" in Zimbabwe. She and Vice-President Emmerson Mnangagwa are rivals in the ruling Zanu-PF to succeed her 93-year-old husband, President Robert Mugabe.
She lashed out at the VP during a speech she was delivering in Harare, saying: "We are being threatened night and day that if a particular person does not become president we will be killed… We will not bow to that pressure. They say there will be a coup, but no-one will recognise you. The African Union will not recognise you, the SADC will not."
Some have accused the President's wife of trying to poison Mnangagwa in August. And today others accused her of having affairs. It clearly wasn't a good day for Grace Mugabe.