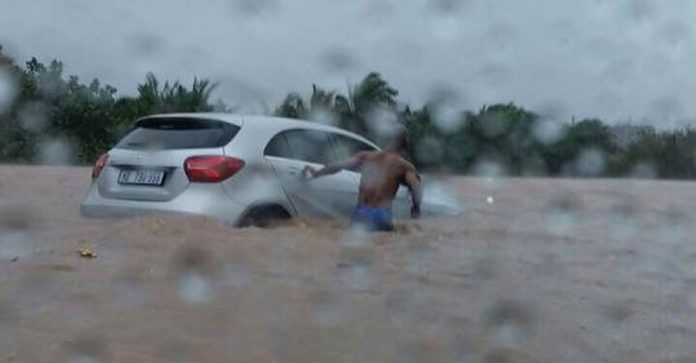 A KwaZulu-Natal resident has uploaded a photo that captures the human spirit and heroics that were displayed on Tuesday 10 October 2017 during the devastating heavy storm and floods that hit Durban and surrounding areas. See UPDATE below.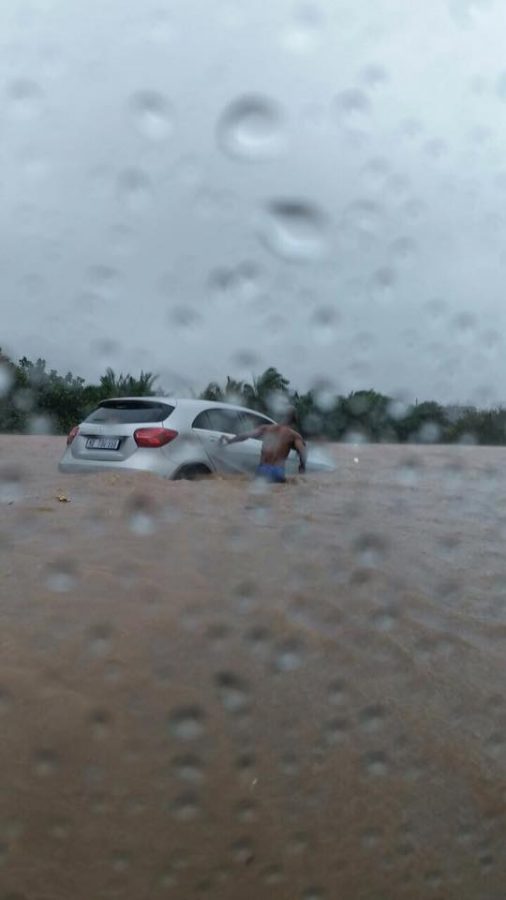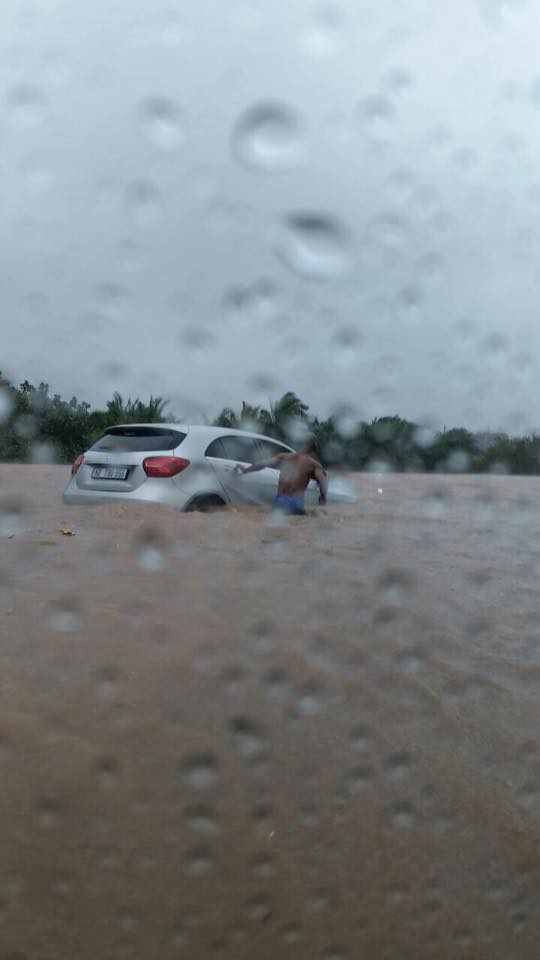 Nicole Alisha, a dance teacher at Umkomaas Primary, uploaded the above photo on Tuesday… along with this awesome message:
"Before the police arrived, this man jumped out of his car, took his clothes off (in the freezing cold) to help an elderly lady – who was obviously stressing the f out, and helped her to safety.
"I just want to stress that in times like these people risk their lives for others – he didn't know what debris or other stuff was floating under that water.
"True courage and I just want to give a shout out to everyone who put other people before themselves today!
"God bless you and your families forever ❤️❤️❤️❤️❤️ #hero #N2 #toti #flashfloodheros #courage #DurbanStorm."
UPDATE:
Nicole told SAPeople the incident occurred on the N2 northbound by the old airport.
According to The Good Things Guy, the lady in the car, Janet Hart, has come forward. She said: "I am the elderly lady in the car and I am eternally grateful to the gentleman who stopped his Time Freight van and rescued me. I was petrified and he assured me that he was also a lifesaver…. truly my hero.Thank you."
Her son said, the brave hero's "exact words to my mom, before he dived in were, "Mama don't be scared I'm a life saver and I'm coming to get you."" (Phew, goosebumps!)
Hello Durban has identified the hero's full name as Sibusiso Manduzu Matrick Mbhele, known as Matrix Mbhele.
Time Freight said: "Thank you to Sibusiso Manduzu Matrick Mbhele, a valued member of our Time Freight team, for the courage he showed on Tuesday during the Durban storm."
#ThankYouMatrix #TrueHero
If you would like to pay tribute on this page to a hero that you witnessed during the flood, please email admin@sapeople.com