DURBAN – Sibusiso Matrick Mbhele, the Durban hero who captured the hearts of South Africans, has been reunited with the stranger he saved during the horrific Durban storm on Tuesday 10 October 2017, which claimed at least eight people's lives.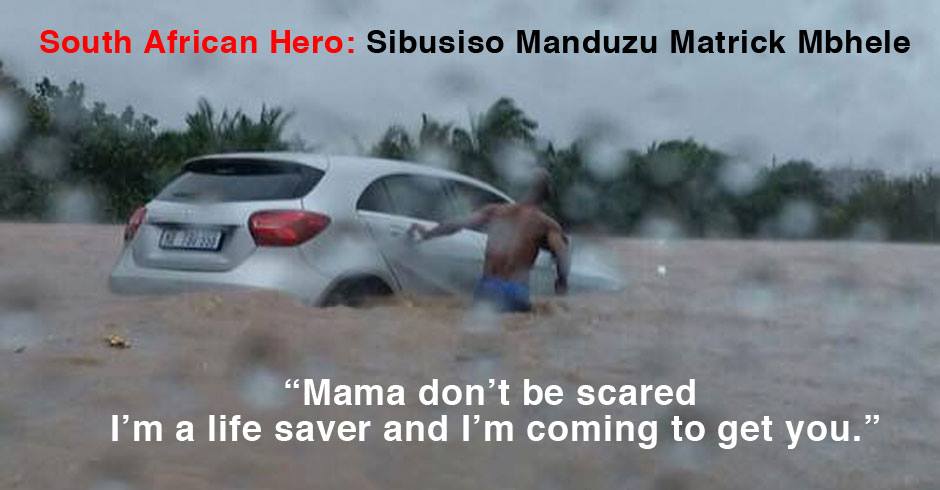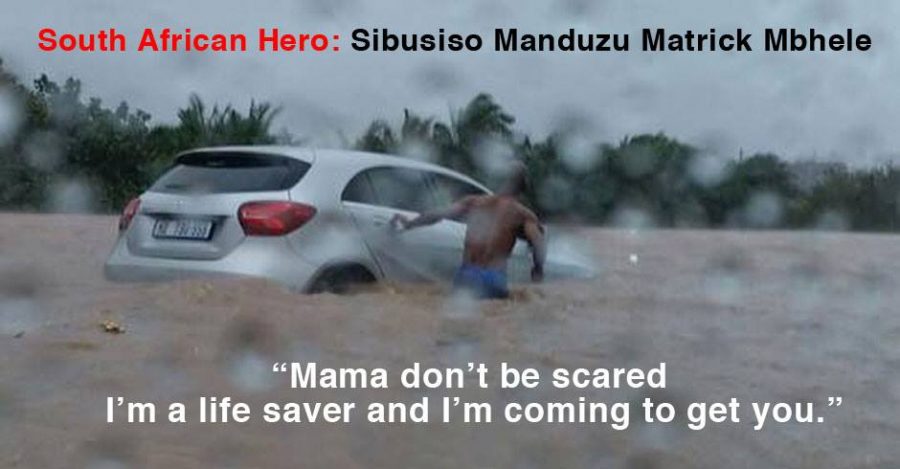 A photo of the Time Freight driver bravely wading through the flooded N2, bare-chested and wearing only blue underpants, went viral after Umkomaas resident Nicole Alisha snapped the pic and posted it on Facebook, detailing how she saw this "true hero" jump out of his car, and whip off his clothes "in the freezing cold" to help the elderly lady.
The woman said it was her mother-in-law who found Matrix online… and recognised him by the blue underpants her daughter-in-law had mentioned!
Watch the tearful reunion below as grandmother Janet Hart and her very appreciative husband Ricky are united with Matrix. According to IOL, Hart (60) had been paralysed with shock when Matrix (40) came to her rescue, and carried her to safety. IOL said the reunion took place at Hart's husband's surgery on the Bluff.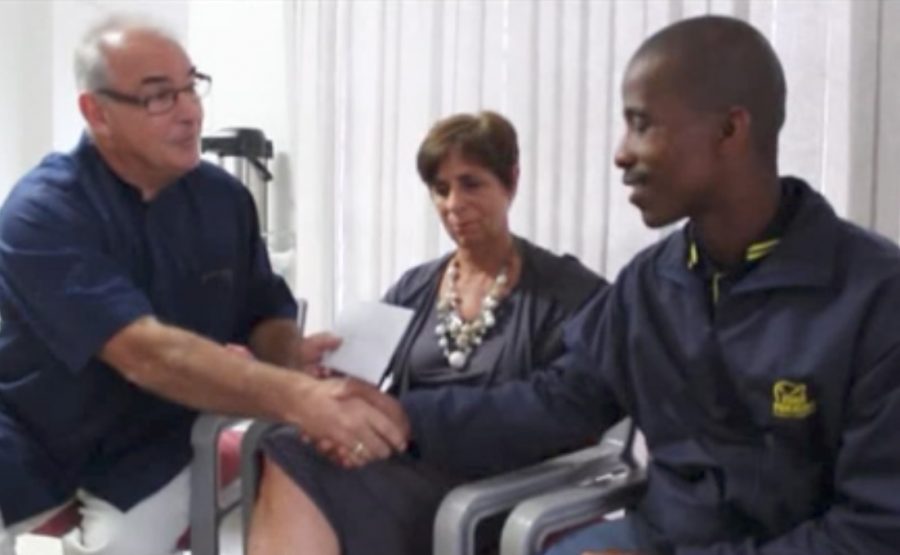 As can be seen in the video Hart's husband presented Matrix with a cheque in appreciation, saying: "This is from the Hart family, all my kids, grandchildren and my mother who is 85-years-old. And we all just say: Ngiyabonga kakhulu [thank you very much]. You really don't know what you've done for us. I've got my wife back in one piece and it's because of you."
The humble hero said:
"I didn't expect anything, I was just doing my duty."
When Hart mentioned that he "disappeared" after rescuing her, Matrix explained he hadn't disappeared… he had gone back to save others, including children.
Meanwhile Nicole Alisha, who took the photo on that fateful day, has been just as blown away as Matrix by the publicity it generated.
Three days after the photo celebrating uBuntu went viral, the dance teacher from Umkomaas Primary School told SAPeople she was "completely" surprised. "I've been in Hluhluwe for the the last 3 days and haven't had any cell phone reception, so this came as a shock! I'm just so thankful that the seed was planted…"
Watch Durban Hero Reunited with the Grandmother He Rescued in Durban Storm
If you can't view the video above, please watch on IOL's site here:
www.iol.co.za/sunday-tribune/news/watch-emotional-reunion-for-storm-survivor-hero-11576886
MORE
Durban Hero Rescues Grandmother from Flood