At least 94 people have now died, and 1,153 have been infected, in the latest alarming outbreak of plague in Madagascar. The World Health Organisation (WHO) has labelled the spread "highly challenging"… although there is some good news – it has fortunately not spread to the Seychelles as had been suspected.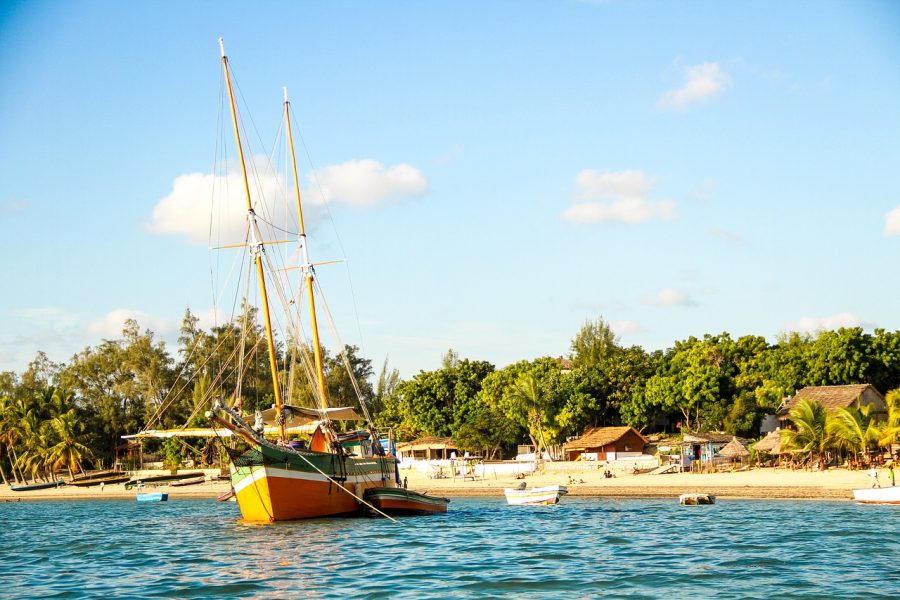 WHO said in a media release Thursday that samples from patients in the Seychelles, suspected to be ill with pneumonic plague, have fortunately tested negative at their partner laboratory in Paris, France.
Seychelles and South Africa are two of the seven countries identified by WHO as being "high risk for plague outbreak by virtue of having trade and travel links to Madagascar". The others are: Mozambique, Tanzania, Mauritius, Comoros and Reunion.
WHO, in coordination and collaboration with major partners (UNICEF, CDC, ECDC, MSF, etc.), is providing preparedness and readiness support to these countries.
There had been concern after a South African basketball player contracted the plague while he was in Madagascar for a sports event… but he was successfully treated before returning to SA.
The 94 deaths and over 1,000 infections have been recorded in Madagascar since August this year. This deadly outbreak is the worst in Madagascar for years… and the stats are scary when compared to the five-year period between 2010 and 2015 when there were 584 deaths and 3,248 cases recorded.
So far officials have traced the beginning of this latest outbreak to a man who used public transport to travel approximately 500 miles from a coastal city through the country's capital Antananarivo. The man passed away during the journey.
This particular outbreak has caused widespread panic in Madagascar as it has moved from the rural areas to the city, and has come earlier in the season than normal.
WHO said most of the infections and deaths – at least 67% – are associated with pneumonic (not bubonic) plague, which is unfortunately a more dangerous form of the disease that affects the lungs and is transmitted through coughing or sneezing at close range. An infected person can die within 48 hours if left untreated.
Schools on the island have been cancelled and gatherings banned to try prevent further spread of the disease (known as 'black death' by some).
So far WHO has delivered almost 1.5 million doses of antibiotics (an initial 1.19 million followed by another 240,000) and released US$1.5 million dollars in emergency funds to fight the plague in Madagascar. WHO said it is appealing for US$5.5 million to effectively respond to the outbreak and save lives.
"Plague is curable if detected in time. Our teams are working to ensure that everyone at risk has access to protection and treatment. The faster we move, the more lives we save," said Dr. Charlotte Ndiaye, WHO Representative in Madagascar.
According to WHO, both bubonic and pneumonic plague can be cured, even prevented, using antibiotics… if administered in time.
South Africans travelling to Madagascar have been advised by the Health Department to wear surgical masks during transit and to avoid the more populated areas.
SA has put preventative measures in place – airlines are on alert to check for suspected ill passengers and port health officials are screening passengers as they arrive.
Last week the Health Department said: "All travellers returning from Madagascar must monitor their health for 15 days and seek medical care immediately at their nearest health facility… if they develop fever, chills, head and body aches, painful and inflamed lymph nodes, or shortness of breath with coughing and/or blood-tainted sputum. They should tell the doctor about their recent travel and their symptoms."
In #Madagascar, the Black Death has killed dozens and infected hundreds, with cases doubling in past week. #Plague pic.twitter.com/Xj3RkHRtKG

— Daniel Schneider (@BiologistDan) October 15, 2017
#Madagascar: Our teams are working with local authorities to tackle the outbreak in #Tamatave https://t.co/VRiVx5n8XL pic.twitter.com/tRZBSJHUCX

— MSF International (@MSF) October 20, 2017