South Africa's streets may not be paved with gold… but the streets in Pretoria are currently paved with beautiful purple petals. As Ria Viljoen – who photographed the stunning pictures on this page – says, "I am again overwhelmed with the beauty of the purple display of blossoms and blessings in the streets of the Jacaranda City, Pretoria."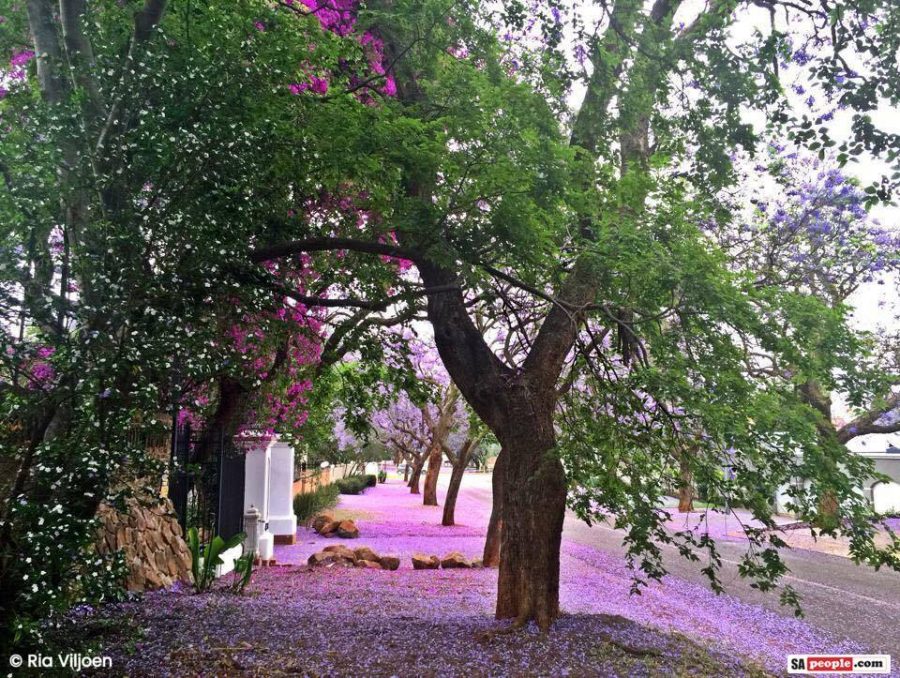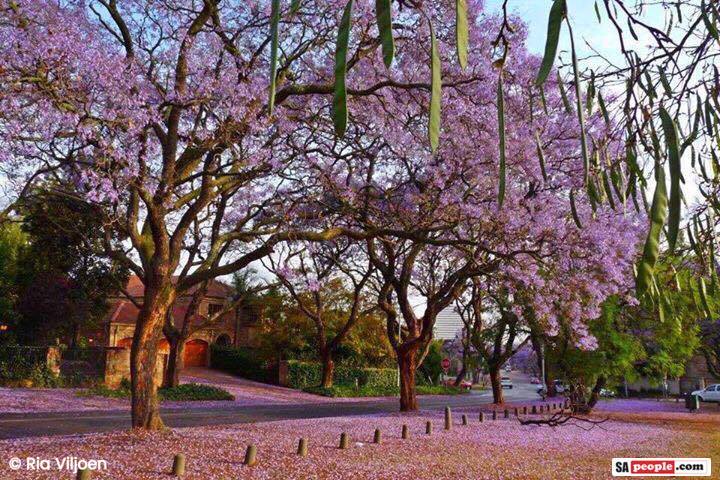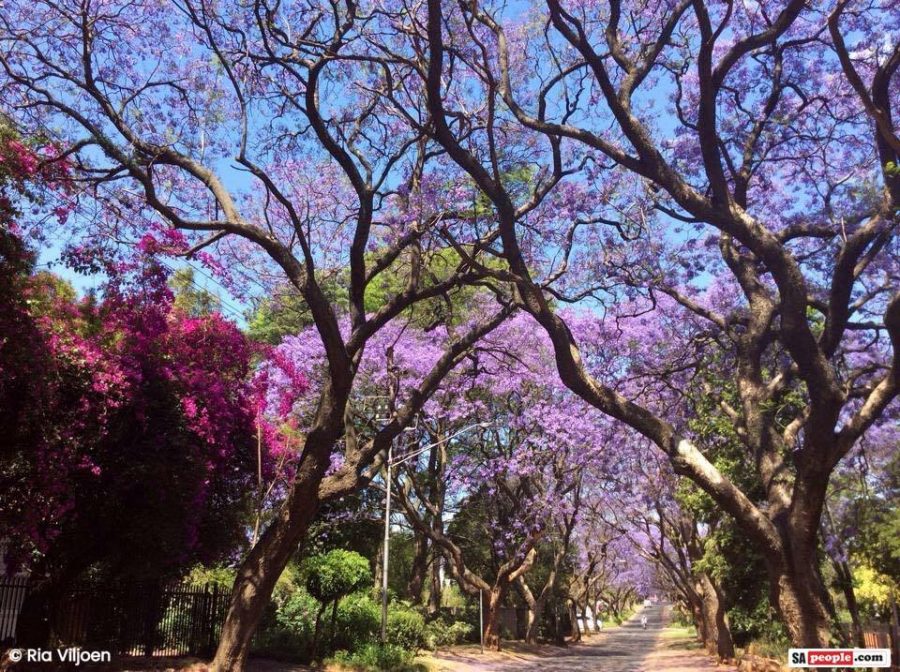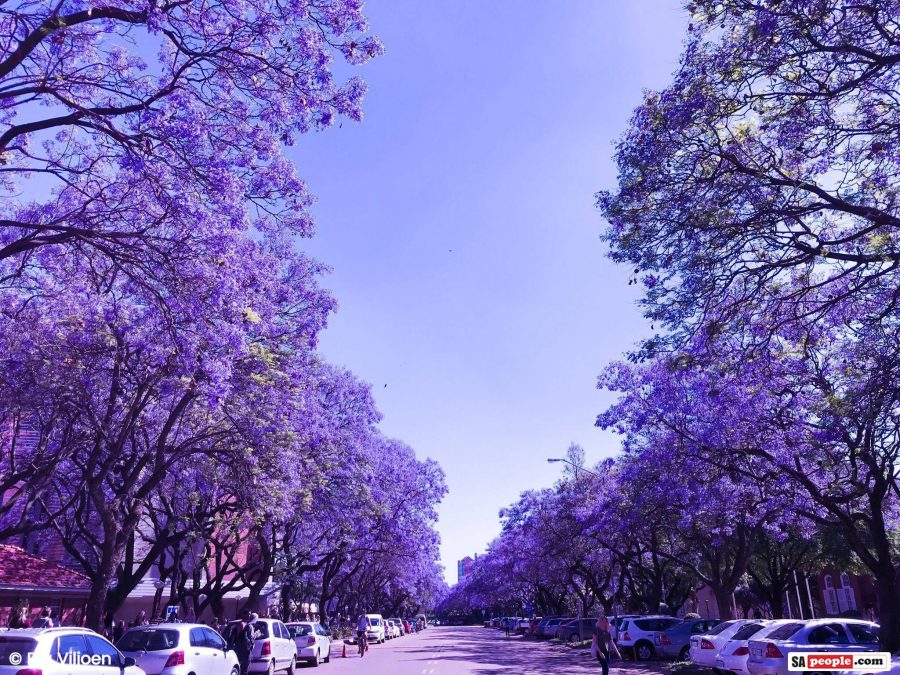 Ria, very kindly, went out in the early mornings before 07h00 and at lunch time to "capture the brilliant vibe of October"… made immortal in Koos du Plessis' song 'Pretoria': "Pretoria, jakarandastad, dis weer Oktober maand…"
Ria says: "Let us celebrate and enjoy a creation far from the sea and mountains, but sommer right here in Pretoria – jakarandastad as Koos Dup sings …"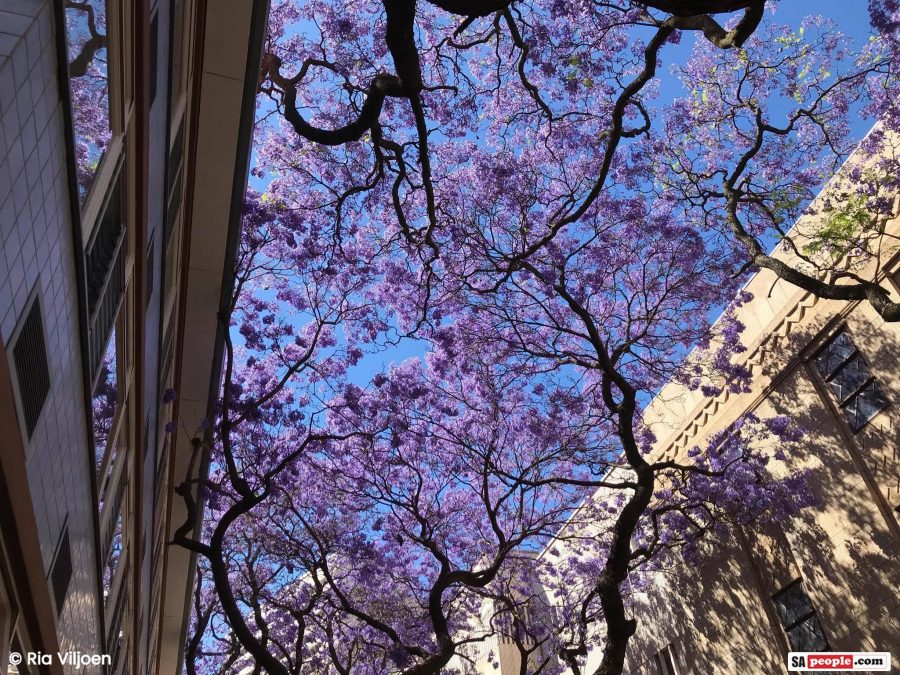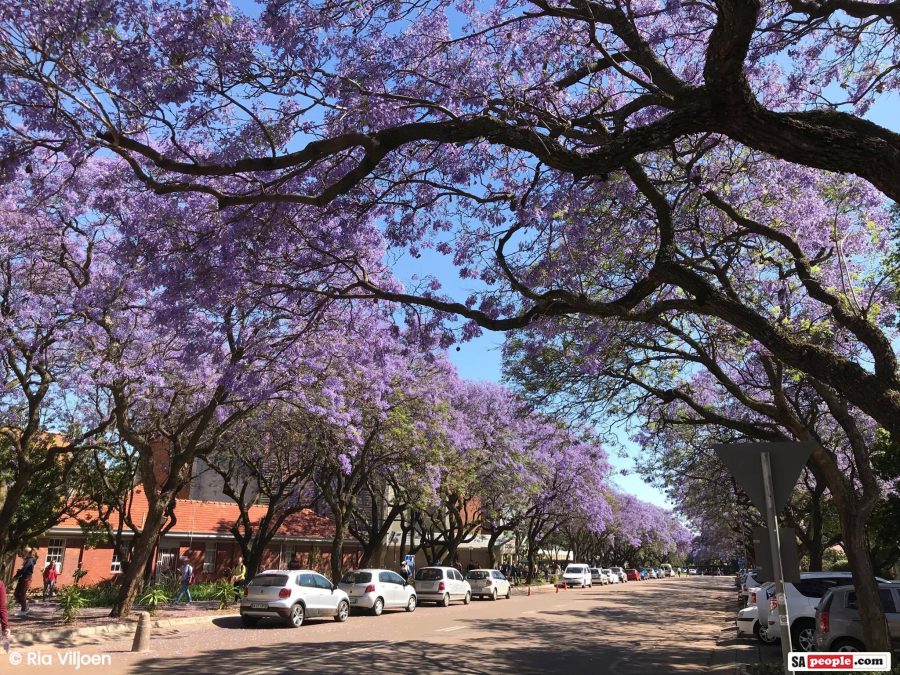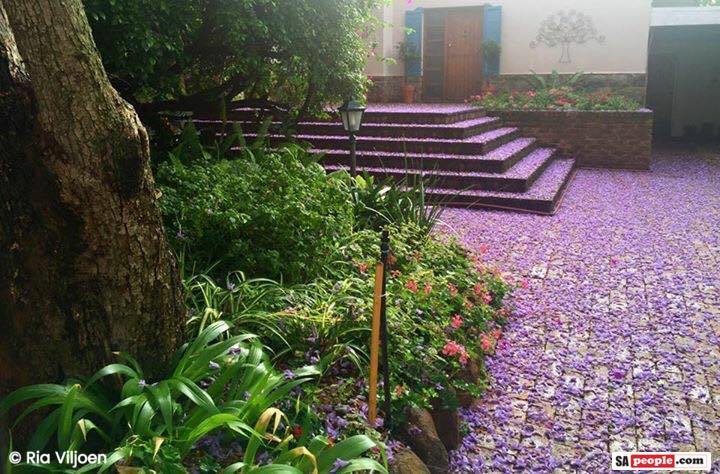 Now is a good time to visit Tshwane and view the famous jacaranda trees in bloom. In fact in Japan, 'Jacaranda City' is apparently more famous than Table Mountain!
"The carpets and compositions on street corners are so intriguing," says Ria.  "I search every day without effort because they let me find them."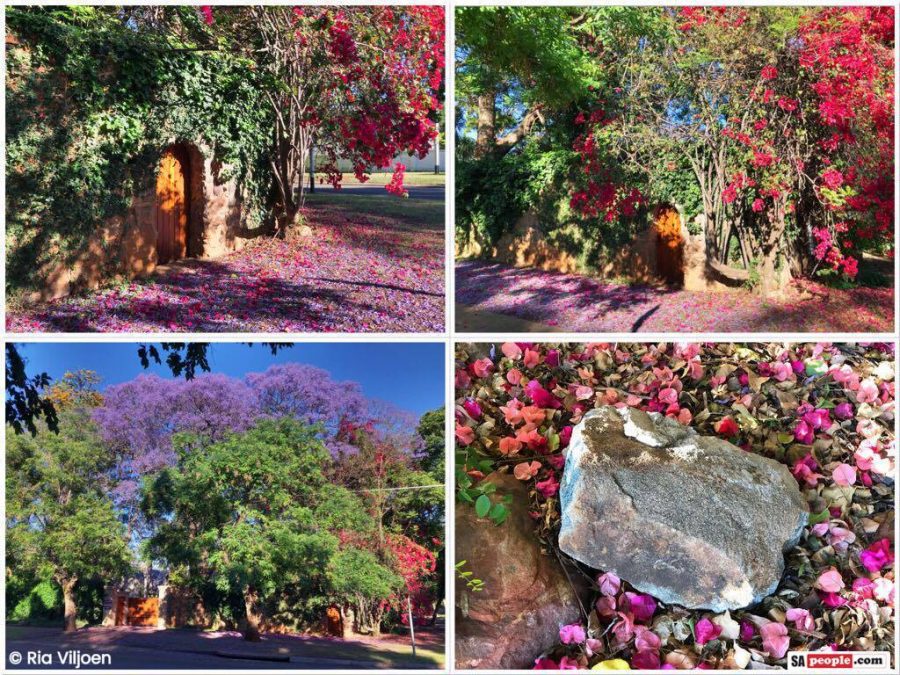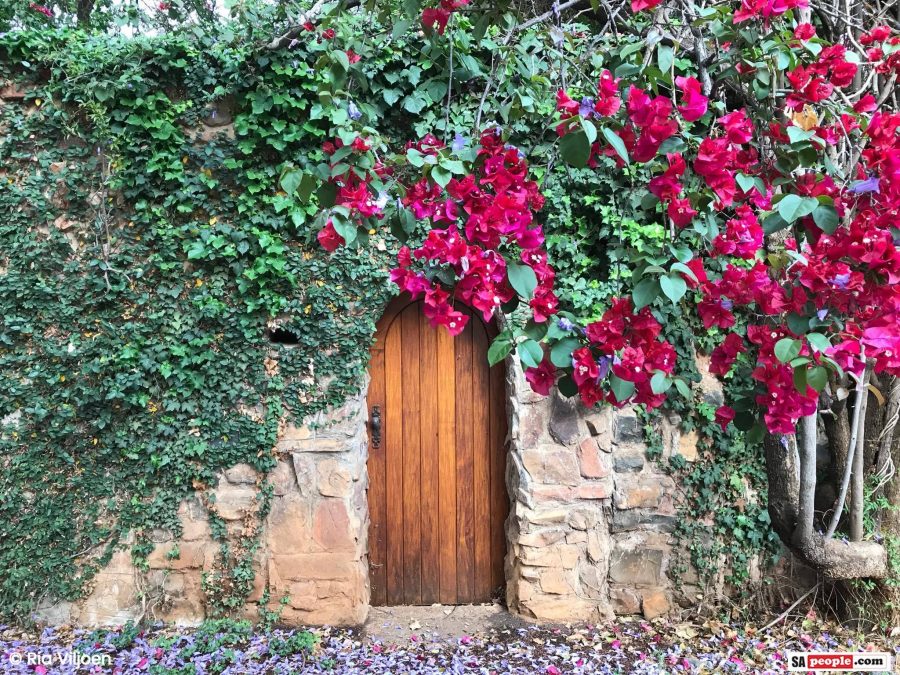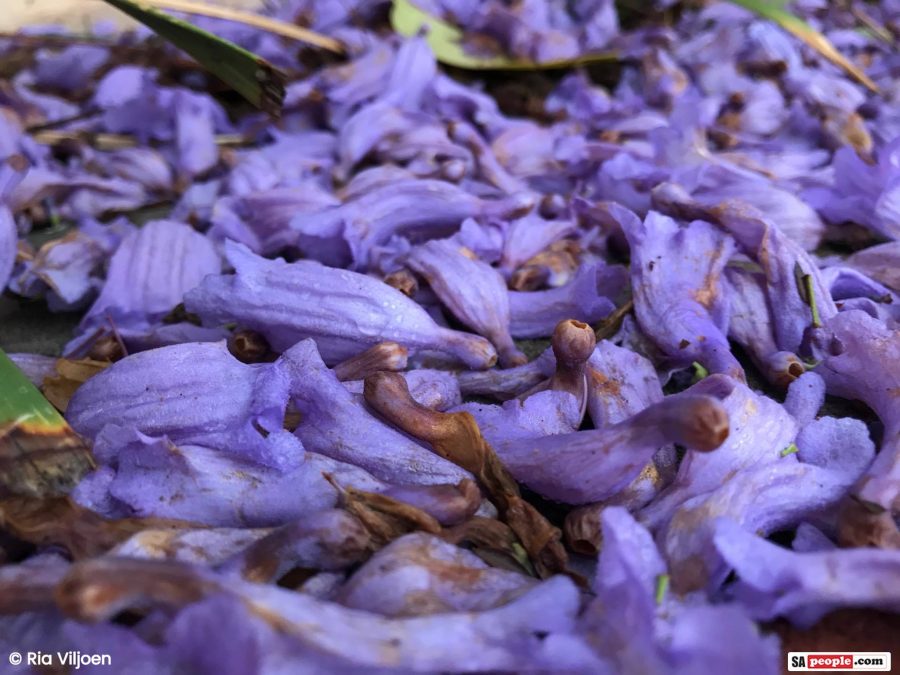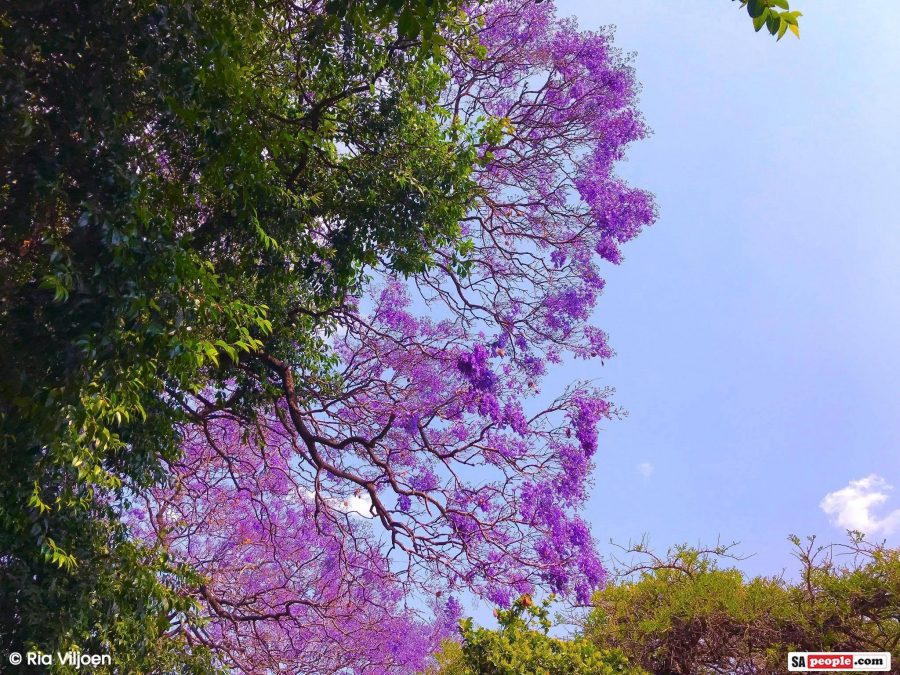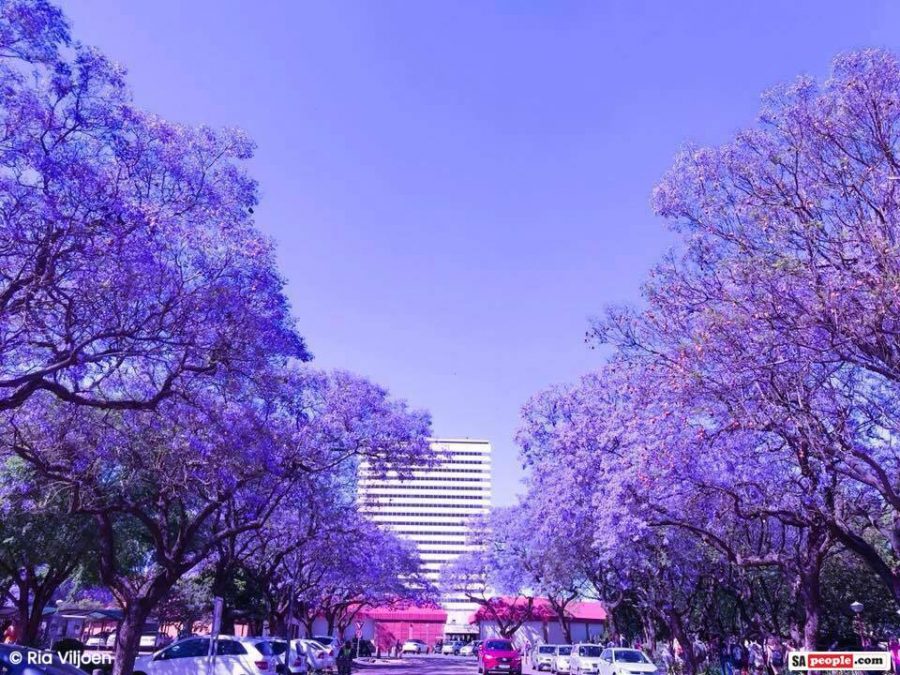 Ria also captured the beautiful and more rare white jacaranda tree… which is apparently a mutation of the original. The purple flowers of the jacaranda (jakaranda) are the natural colour and over 99.9% of seedlings will bear purple flowers.
There are about 100 of the pure white jacaranda trees planted on one side of Herbert Baker Street in Groenkloof, Pretoria.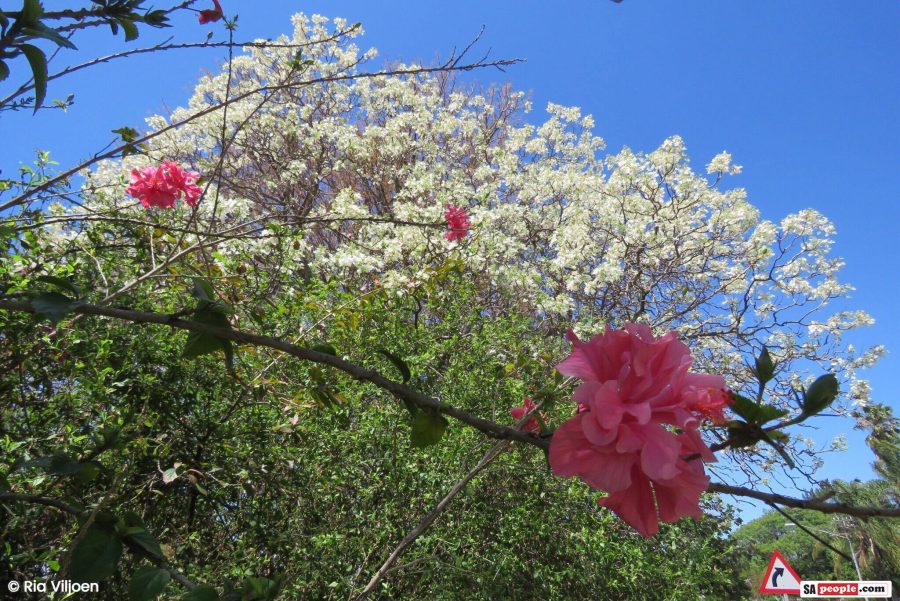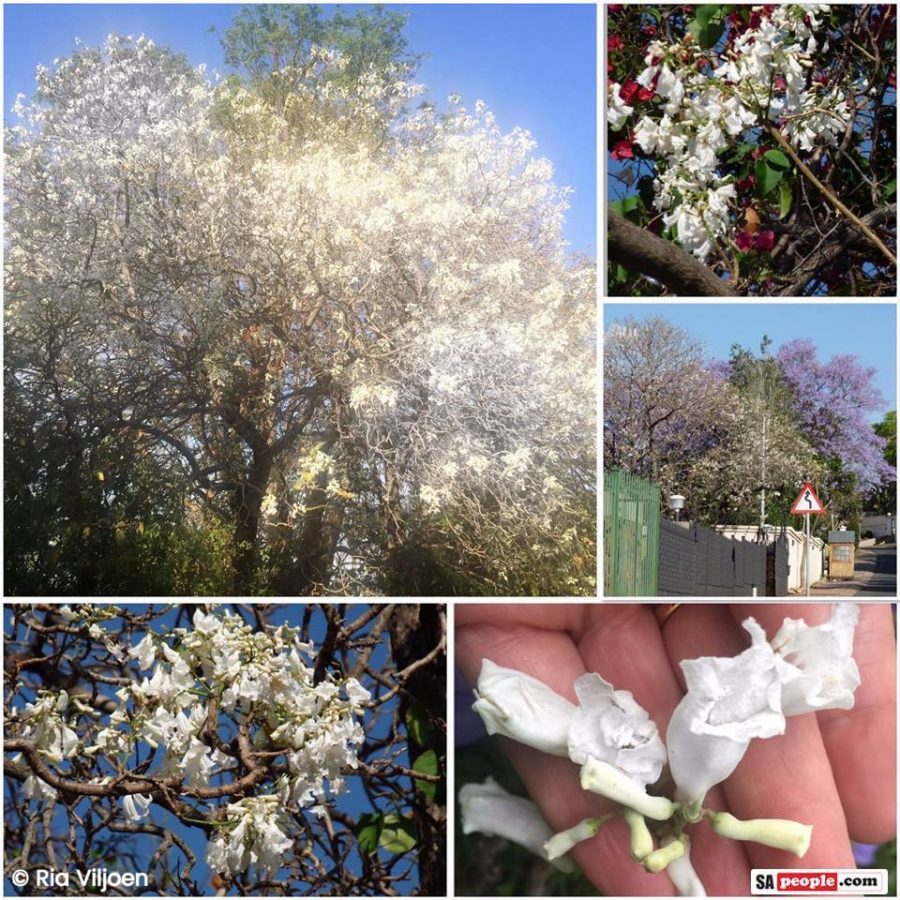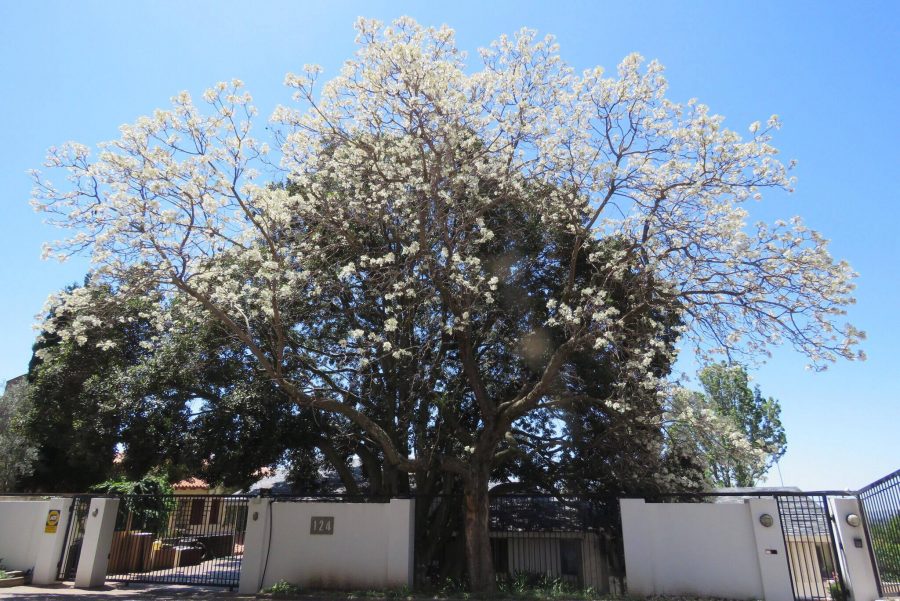 The trees are apparently sterile, but are a cultivar for the purple jacaranda trees.
"The white jakarandas are the sister of the purple jakarandas… and show a fairy tale year after year. They're spectacular in Groenkloof, and are also in Wonderboom," says Ria.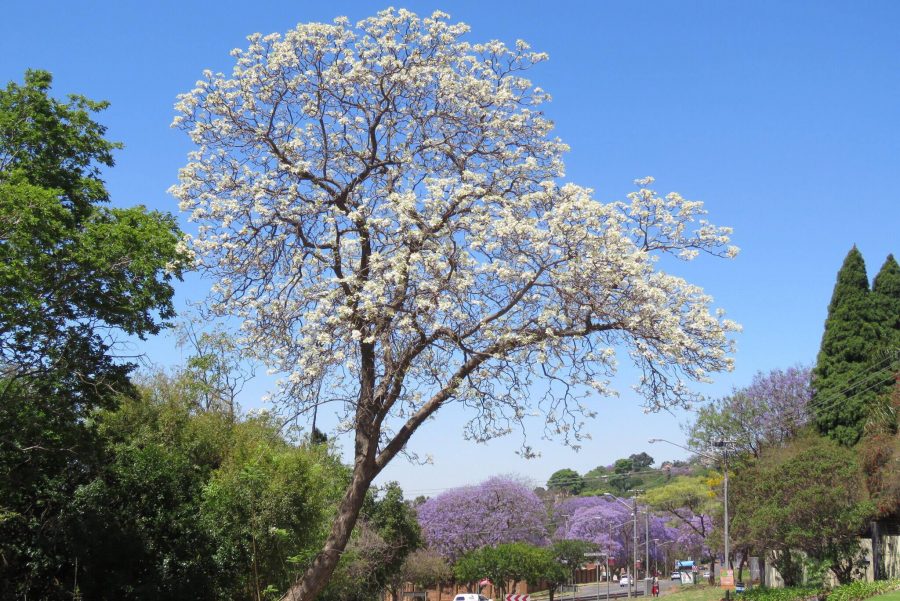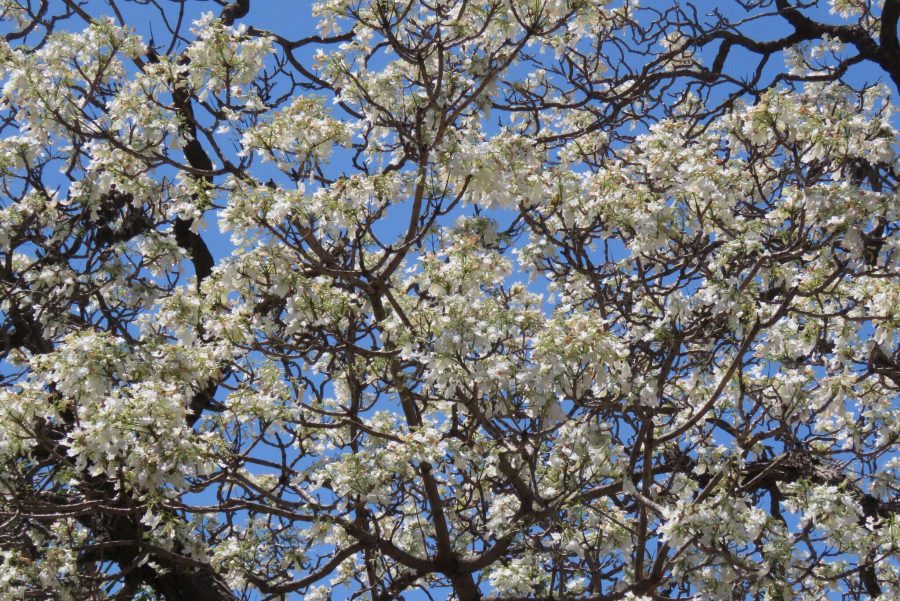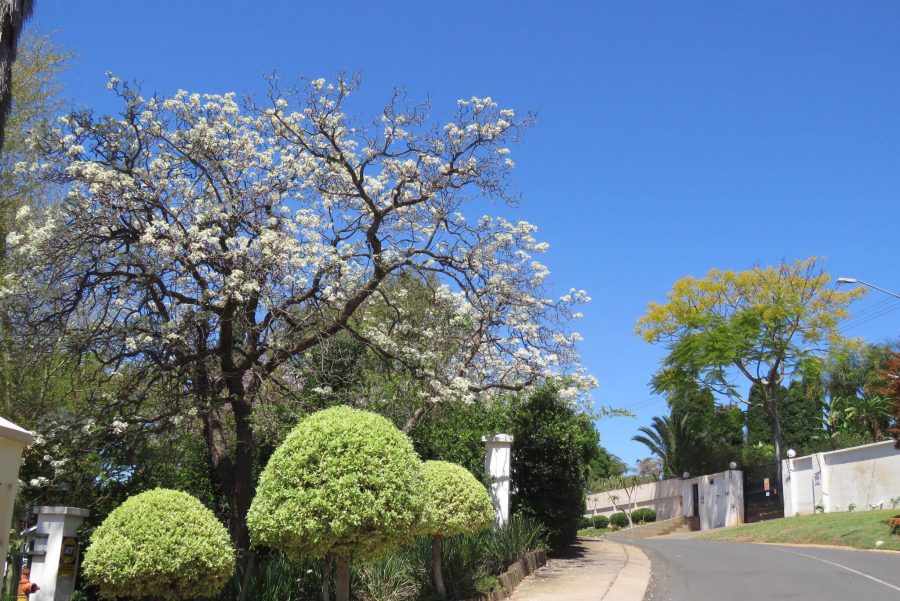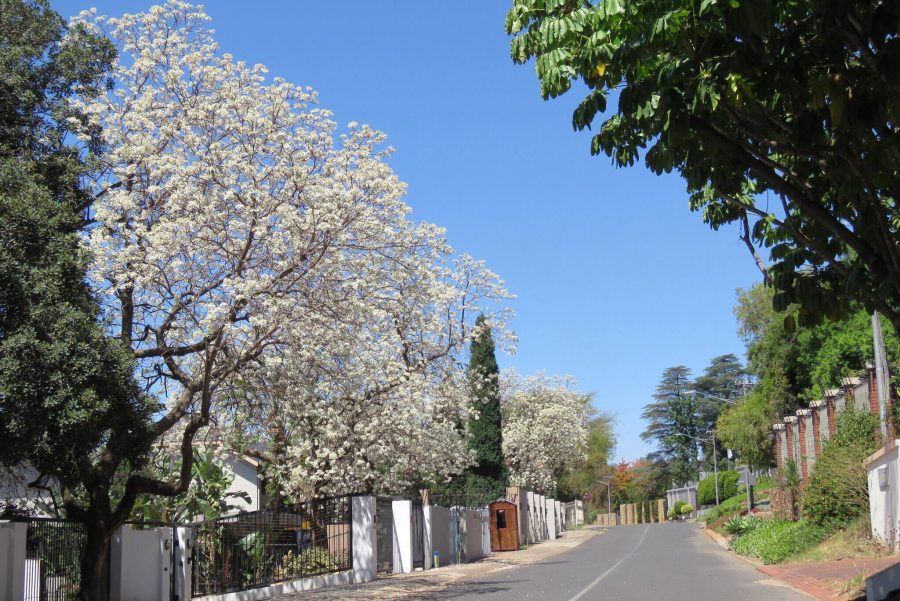 The jacaranda trees are believed to have been first imported to South Africa from Brazil in about 1829. They are now visible in other cities around the country, including in Durban where they are thought to have been introduced in the late 19th century by the Botanical Gardens curator James Wylie.
His granddaughter Gayle Smith told SAPeople: "My grandfather was sent from Kew Gardens in the UK to the Durban Botanical Gardens. His job description was 'gardener'. He brought other plants too."
Wylie is credited, according to Wikipedia for introducing the jacaranda trees along the streets of Durban and Pietermaritzburg after he moved to what was then Natal (now KwaZulu-Natal) in 1882. He became curator in 1904.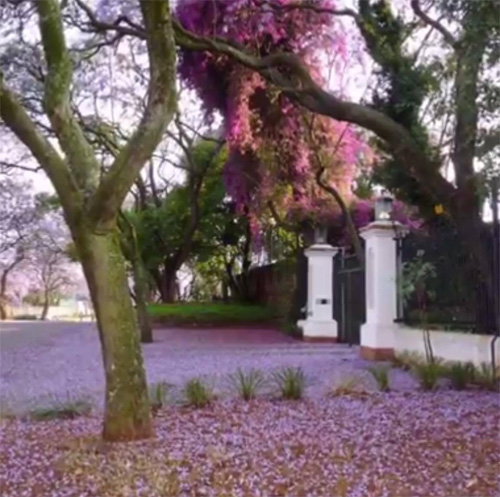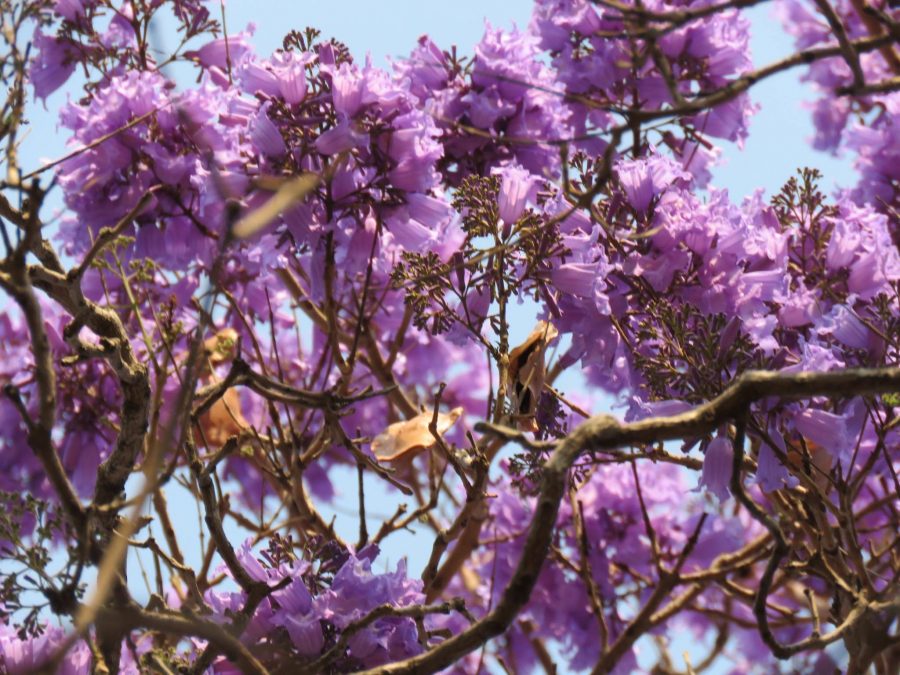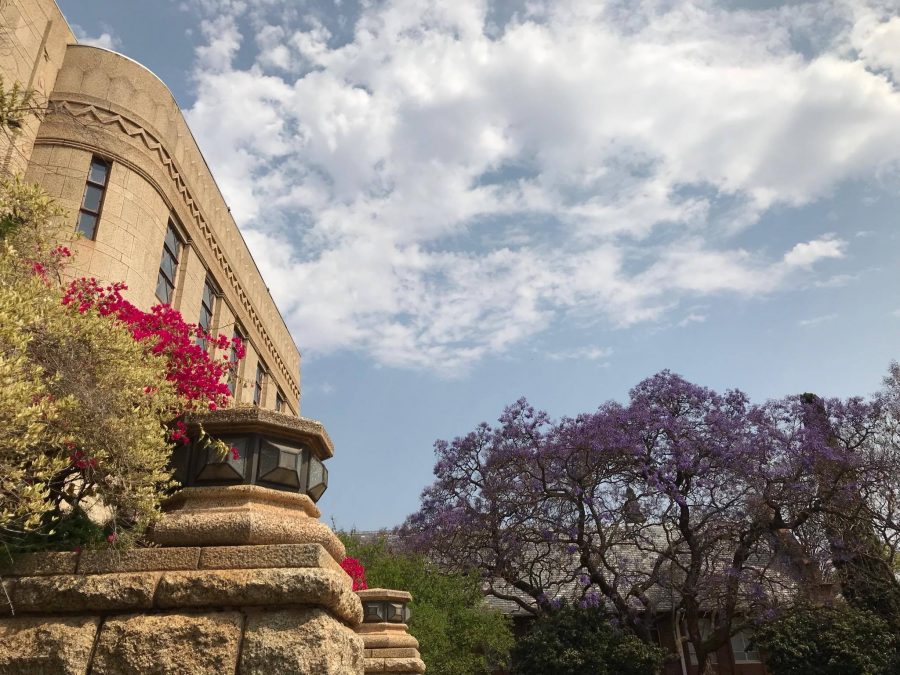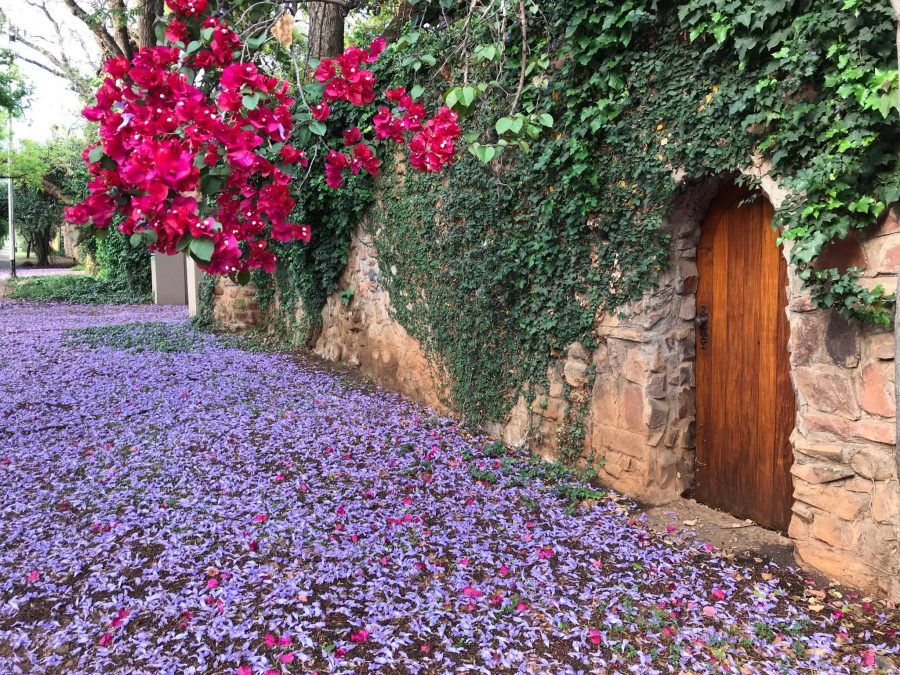 Because the jacaranda was imported, it is included on the government's list of banned non-indigenous plants… but because it's become such a South African 'treasure', it has not been forcefully removed like other invasive foreign plants, although it is forbidden to plant new ones.
Former President Nelson Mandela famously said of the Rivonia Trial that the moments sitting under the shade of the jacaranda trees in Pretoria were "the most pleasant of the trial".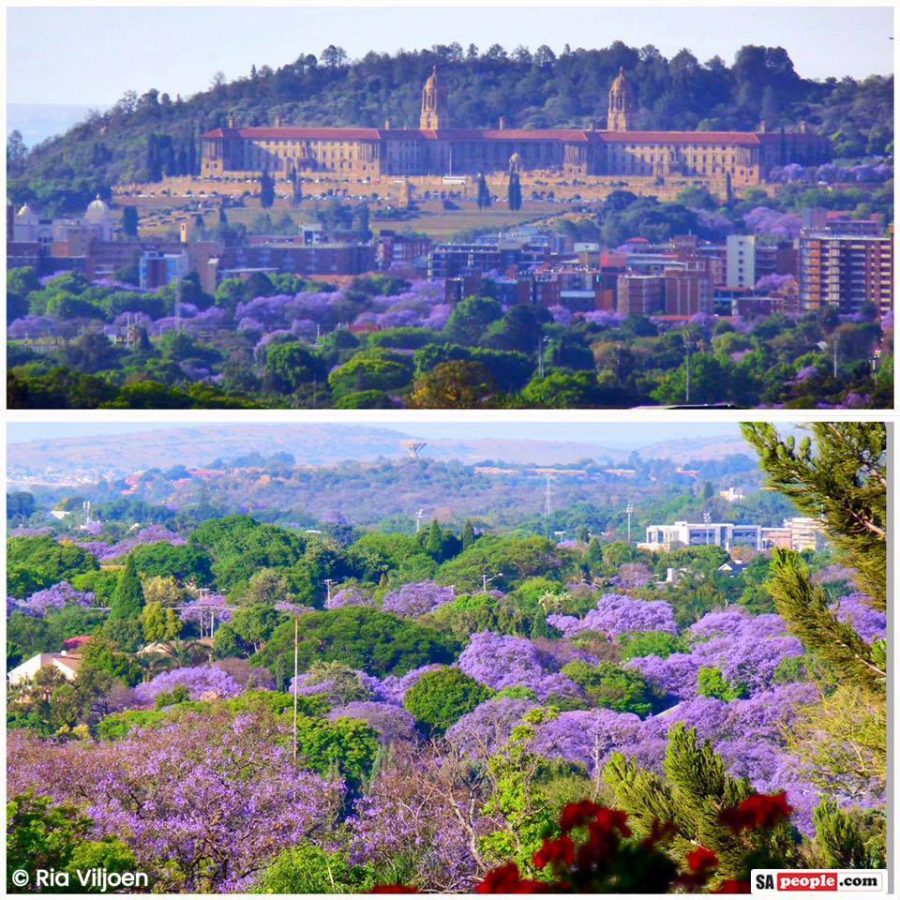 Jacarandas can be found around South Africa from Pietermaritzburg and Paarl to Durban, and around the world including the USA, Israel, Botswana, Zimbabwe, Australia and Portugal. But there's something extra special about the jacaranda trees in Pretoria…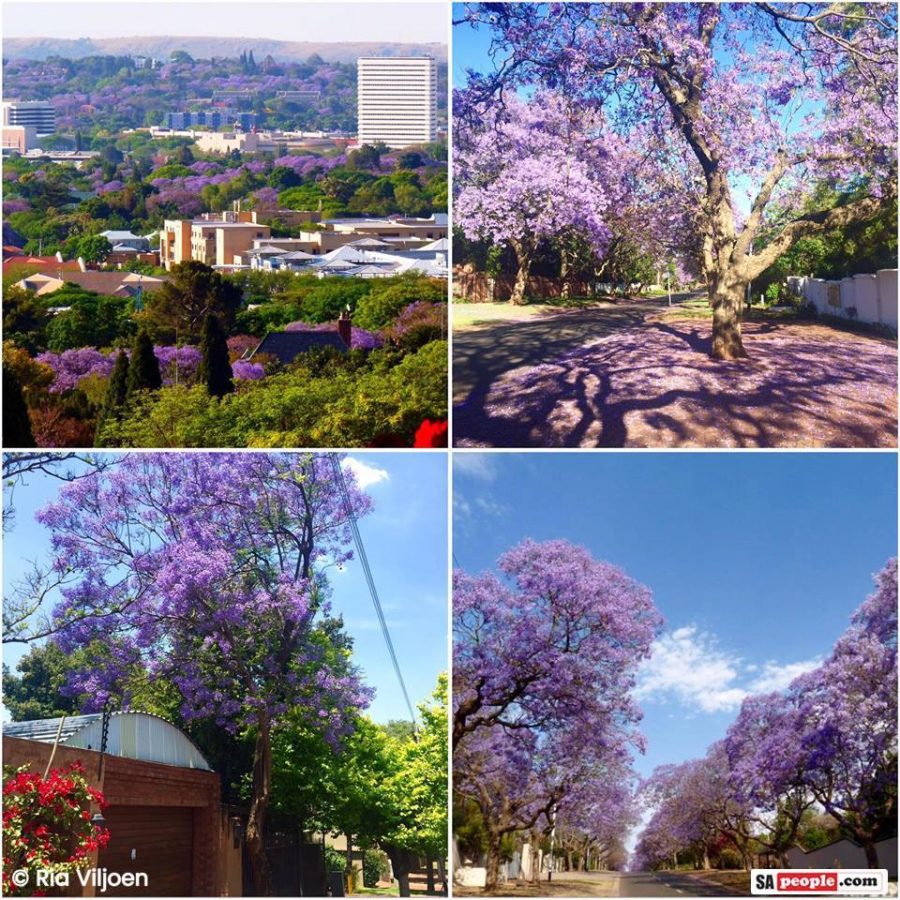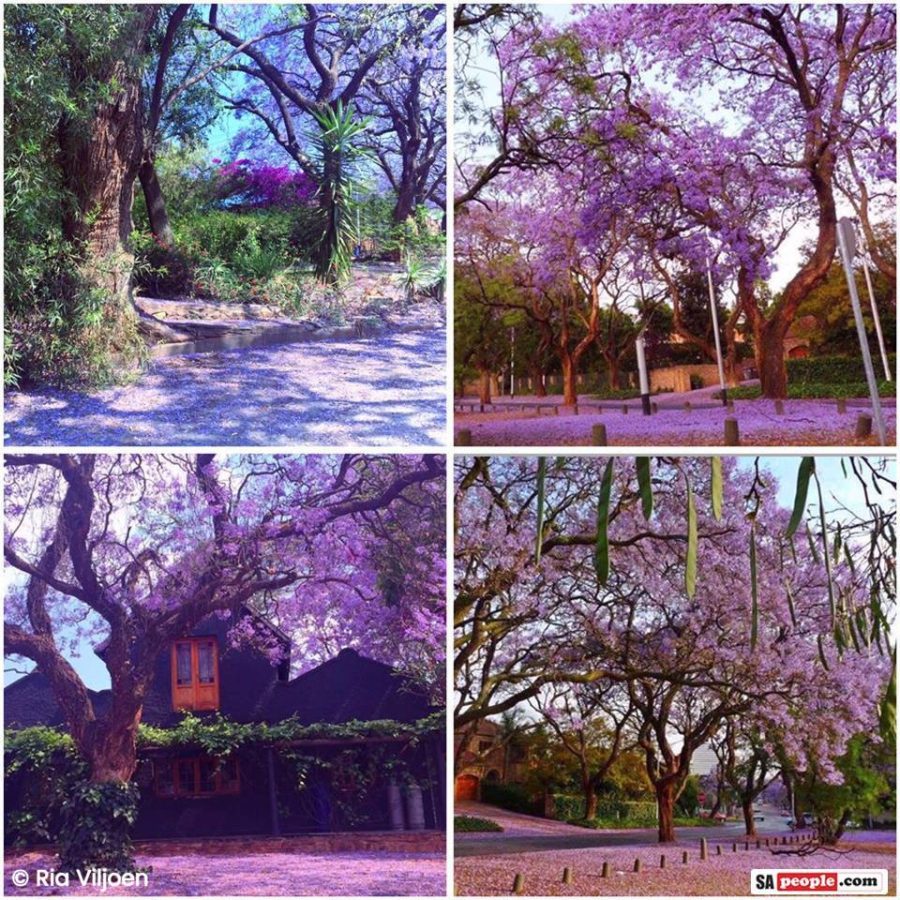 As Mandela said in his inauguration speech in May 1994: "To my compatriots, I have no hesitation in saying that each one of us is as intimately attached to the soil of this beautiful country as are the famous jacaranda trees of Pretoria and the mimosa trees of the bushveld."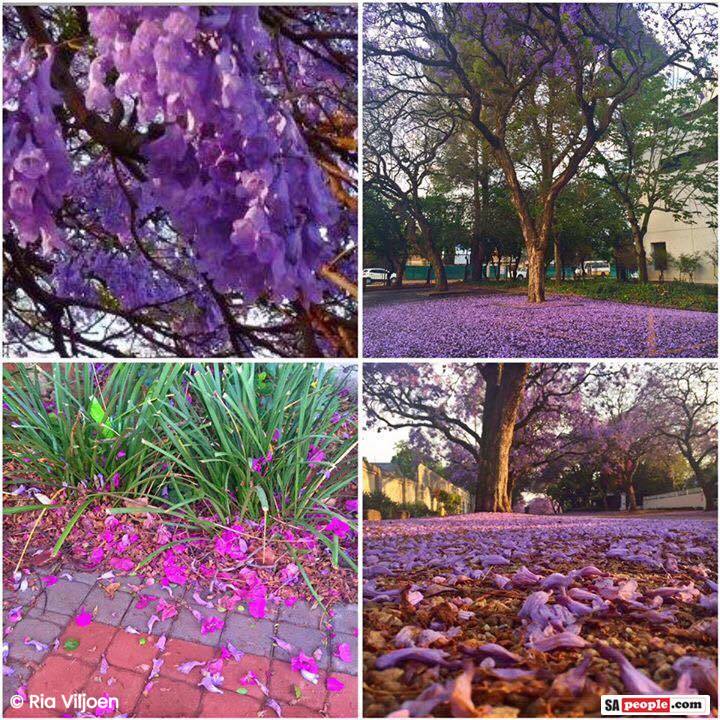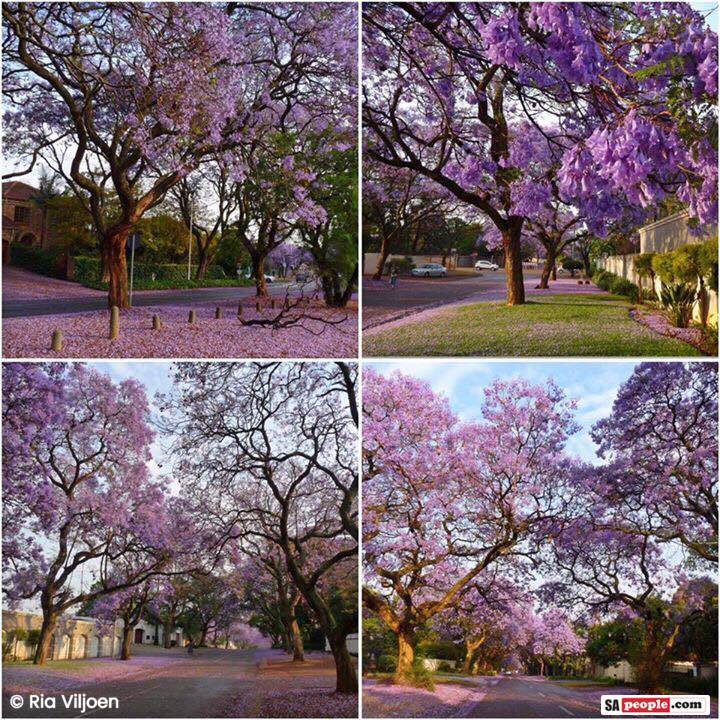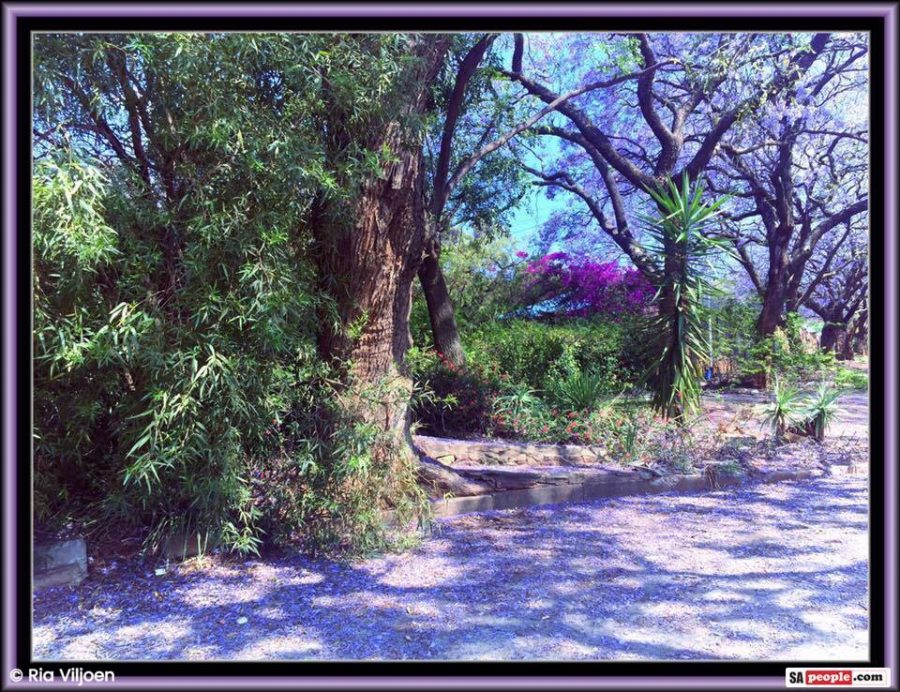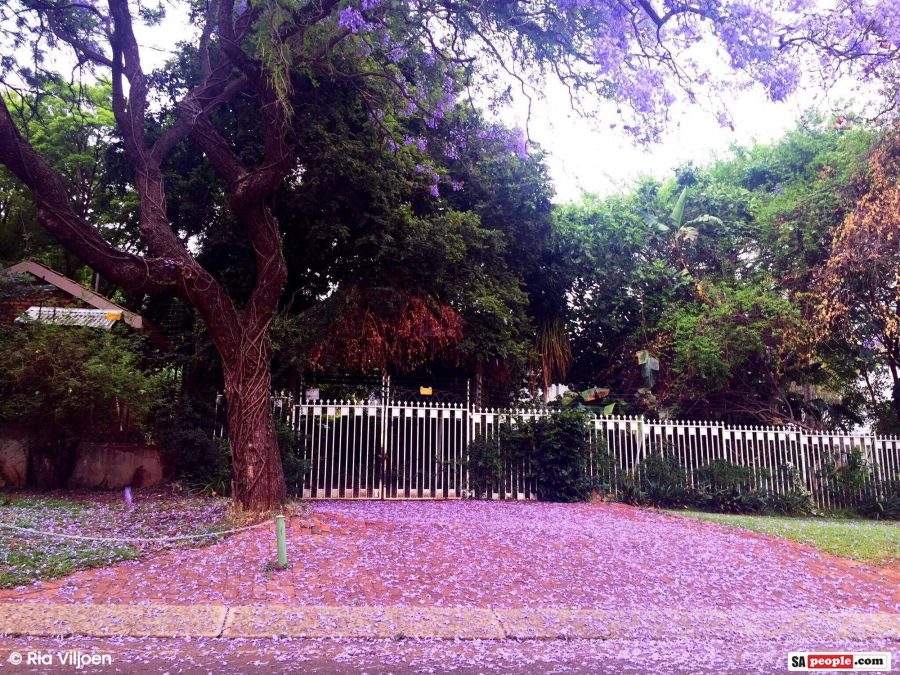 Ria says: "Blessings and blossoms to everyone who loves this short period of a colourful Pretoria."