Controversial Afrikaans singer Steve Hofmeyr has posted a video "SOS to the World" from South Africa.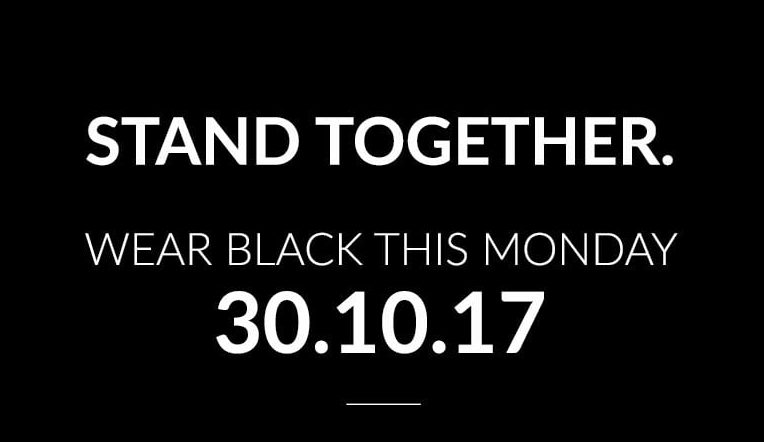 The singer says it is a short video in English for the eyes and ears of overseas viewers.
Hofmeyr says: "I appeal now to our 800,000 expats … to relay this cry for help and to not forget us in what could've been the most beautiful country in the world, South Africa.
"We appeal for intervention for all victims, but especially our South African women and children, black and white; and then for the single most dangerous job in the world – that of the South African commercial farmer."
He says he would not ask for help if he thought the SA farm murder rate was decreasing… but it is at an all time high; and is more brutal than ever and no will from the state other than to play lip service.
South Africans are using this moment to try to attract world attention to the escalating violence in South Africa. See below this video for a letter that has been sent to the House of Lords, London.
Please Note: There are many sentiments expressed in Hofmeyr's video which do not reflect the opinions of SAPeople or its staff. 
Suid Afrika is 'n slaghuis.Eerstens, dis nie 'n STERFTESYFER nie. Dis 'n MOORDSYFER. En dis een statistiek wat gouer verander as wat ons dit kan opstel. Baie soos die verkragtingsyfer. Maak nie saak wanneer jy dit publiseer nie, dis reeds oud. Teen 22 Oktober 2017 was daar 340 aanvalle en 64 plaasmoorde in Suid Afrika. Dis was reeds meer as die vorige jaar, maar met nog drie bloedige maande oor VOOR die einde van die jaar. Maar laat dit duidelik uitgespel word dat moordenaars nie die enigste skuldiges is nie. Dit het tyd geword om dié wat in 'diplomatiese' taal hieroor praat aandadig te hou. En as jy die boere of Steve Hofmeyr (Beeld, 29/10/2017) die skuld vir plaasmoorde kan gee, wil ek jou graag voorstel aan 'n paar ander skuldiges:1. Die wat kibbel oor statistiek is aandadig. Julle het ons tyd gemors en ons honderde moorde oor die hoof laat sien omdat ons julle geglo het. Jy kan die definisie van plaasmoorde verander soos jy wil om dit na minder te laat lyk, Max du Preez, Africa Check, Piet Croukamp en pelle, jou som sal altyd vir jou een gevolgtrekking oplewer: dis 'n barbaarse slagting en jy verf 'n teiken op boere se rug. 2. As jou politici of party grondhervorming as beleid bedryf, verf jy 'n teiken op iemand se rug. Die ANC, EFF en DA se hande is bebloed hiermee.3. As jou politici of party, bykans almal van hulle, rasgebasseerde wetgewing voorstaan, soos Swart Ekonomiese Bemagtiging, Regstellende Aksie, die mite van Gelykheid, Transformasie, Kwotas en Verteenwoordigendheid, verf jy 'n teiken op iemand se rug. Jy verskaf vanaand die gelaaide wapen.4. As jou presidente, Mandela, Mbeki, Zuma, liedjies mag sing soos "Kill The Boer" en "Bring Me My Machine Gun", verf jy en jou president 'n teiken op iemand se rug.5. As jy giggel in die parlement oor die geweld op boere, is jy aandadig en verf jy 'n teiken op iemand se rug.6. As jy toelaat dat Afrikaner instellings verwoes word, soos die laaste Afrikaanse universiteit in die laaste Afrikaanse provinsie, verf jy 'n teiken op iemand se rug. Jy Stellenbosch, jy meneer die rektor, die kanselier, studenteleiers en elke Afrikaanse student.7. As jy slegs een groep se taal inkort, sy monumente verwyder, sy dorp- en straatname verander, sy kultuur en geloof wegvee uit skole, verf jy 'n teiken op iemand se rug.8. As jy, Bouwer Bosch en Rian van Heerden, apologie aanteken namens ander wat nie aandadig aan slawerny, kolonialisme of Apartheid was nie, verf jy 'n teiken op iemand se rug.9. As jy as die minister van polisie nie eers die plaasmoordsyfer in jou misdaadverslag kan noem nie, verf jy 'n teiken op iemand se rug, Fikile. Het jy geen skaamte nie?10. As jy swyg wanneer jou groep, volk of ras disproporsioneel bydra tot hierdie moordsyfer, is jy aandadig. Ek het in my lewe nog net 3 swart burgers teëgekom wat mans genoeg was om dit te erken. Die res verf 'n teiken op boere se rug en kry selfs lekker. Daarom sal 'n skoot afgaan voor middagete môre.11. As jy die blaam verskuif vanaf die barbaar na die boer, die vorige regime, kolonialisme, wittes, Westerlinge, armoede of kapitalisme, het jy 'n boer laat sterf die jaar. Media24 het in verskeie artikels al plaasmoorde op my blameer. Hulle kon eenvoudig nie een enkele ander plaasmoordenaar opspoor nie. Hulle s'n is die polities-korrekte, neerhalende manier om rassisties te wees, want jy sê vir 'n sekere ras dat jy vir hulle 'n spesiale standaard voorhou. Daar is jou rede hoekom julle, nie ons nie, rassisties is en hoekom plaasmoordslagtings toeneem. Liberaliste en hoofstroommedia verf dekades al die teiken op enigiemand se rug, behalwe op die rug van die diermens wat vanaand oor jou mure klim om 'n stomp lem deur jou gade se nek te jaag. Dalk verstaan Spur, JacarandaFM, Heinz Winkler en Martin Bester iets hiervan vandag.Geen minderheidstam in die wêreld word getoets soos myne nie. Ons moet glo kalm Christene bly terwyl ons families uitmekaar geskeur word. Ons moet ons woorde tel, ons reaksies beteuel, of ons sal disproporsionele strawwe opgedis word vir iets so belaglik soos die kisvoorval. Ons is simpatie kwyt oor die houding dat blankes nie slagoffers kan of mag wees nie. Daar heers sensuur op kritiese retoriek omdat sekere groepe se gevoelens gespaar moet word en omdat niks hul selfbejammerings-terapiesessie mag onderbreek nie; nie eers 'n afmaaiery onder mede-Suid Afrikaners nie. Die kommersiële boer se misbaarheid het nie eerste iets te doen met voedselsekerheid nie. Dit is sekondêr. DIE BOER MOET LEWE OMDAT HY 'N REG HET DAARTOE; en omdat enige familie soggens om die ontbyttafel moet handevat sonder om te huil in wanhoop.'n STERFTESYFER is wanneer bevolkings omkom aan ouderdom en kwale. 'n MOORDSYFER gebeur wanneer almal wegkyk en sagkens omgaan met barbaarsheid. So, wanneer laas het jy 'n boer vermoor?*Kort video in Engels, vir die oë en ore van buitelandse kykers.

Posted by Steve Hofmeyr on Sunday, October 29, 2017
Meanwhile there is another side to the story. Some South Africans have pointed out that there is other farm violence which is being ignored in the latest wave of 'farm murder' concern:
Here's a transcript of a letter which has allegedly been sent to the UK Parliament: