Less than a week after the murder of farmer Joubert Conradie, his widow Marlene, together with their son and daughter, joined mourners in an incredible gathering in Klapmuts this morning.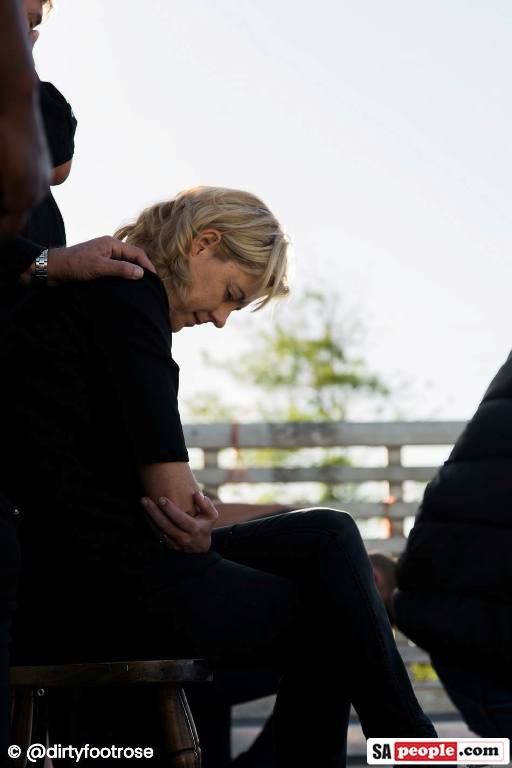 Stellenbosch photographer Zel Athena Archer captured these heartbreaking photos of the crowds in Klapmuts today, on #BlackMonday.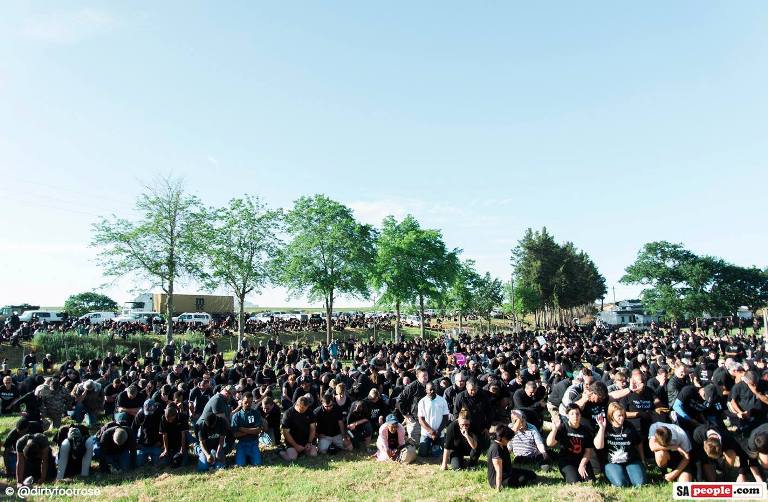 The #BlackMonday initiative – to wear black in memory of all farmers, farm workers and victims of violent crime in South Africa – was first suggested in a viral video by a devastated Western Cape farm manager, after the brutal death of Klapmuts farmer Conradie on Tuesday.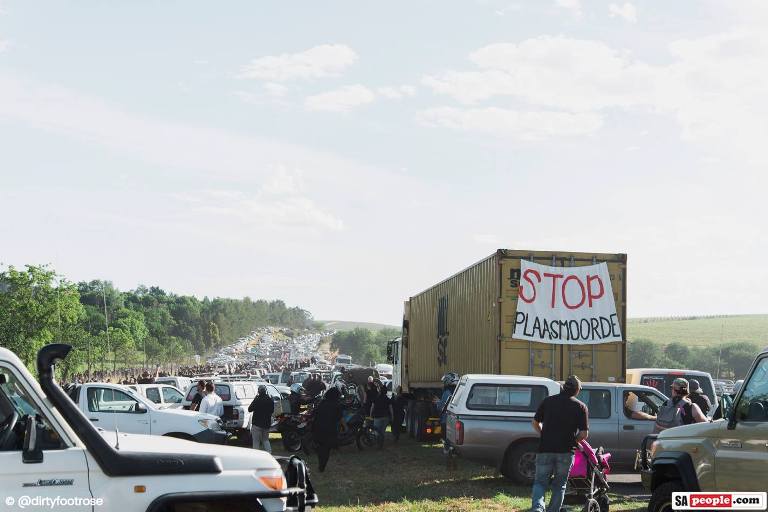 Zel says it was a very emotional morning. Marlene was joined by her son and daughter.
"Everyone was gathered and we kneeled to pray together. We left our cars in the road and gathered on a nearby soccer field.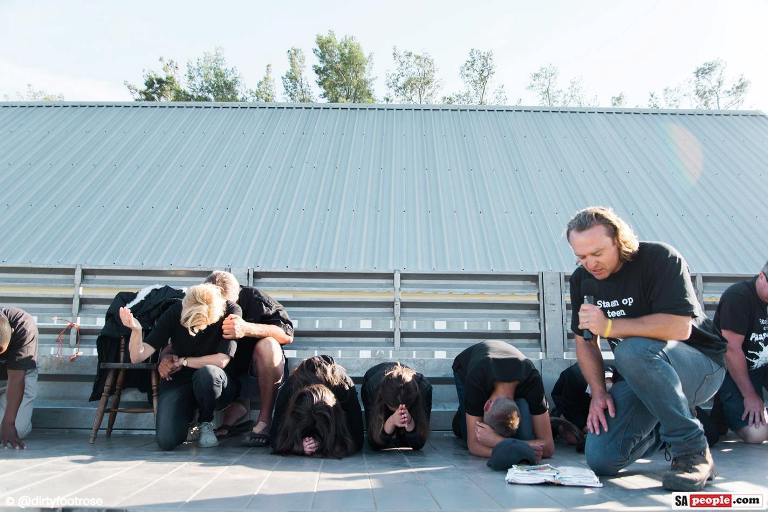 "Please share so we can create awareness and shine a light on our country's current state."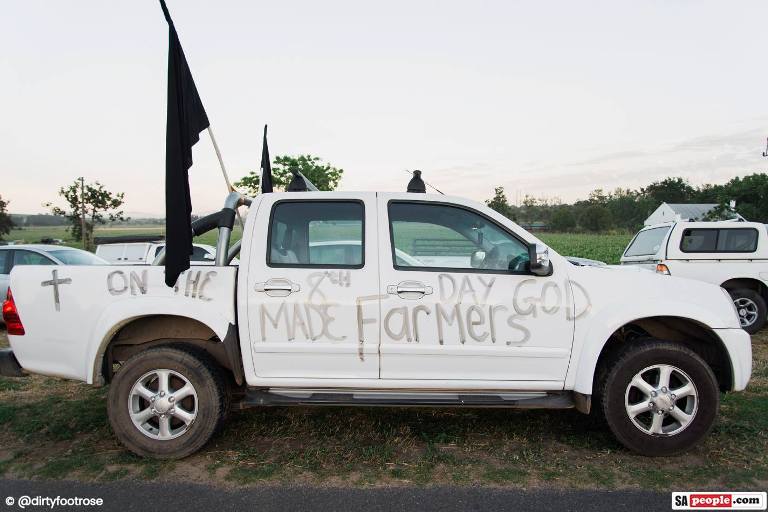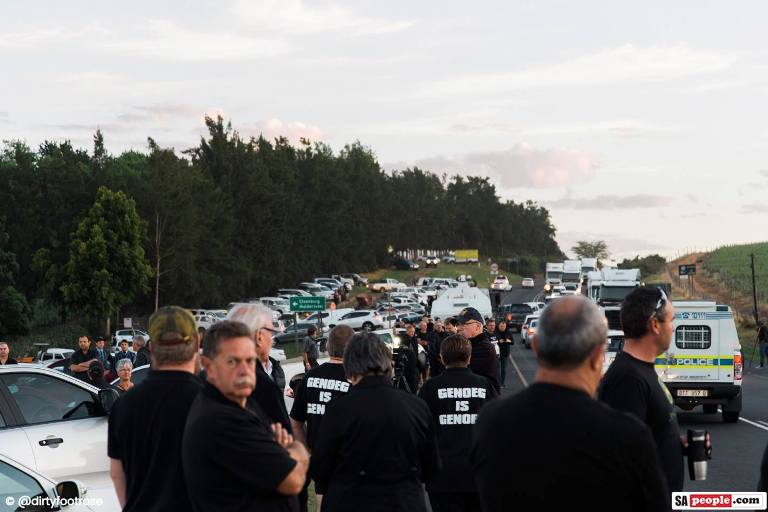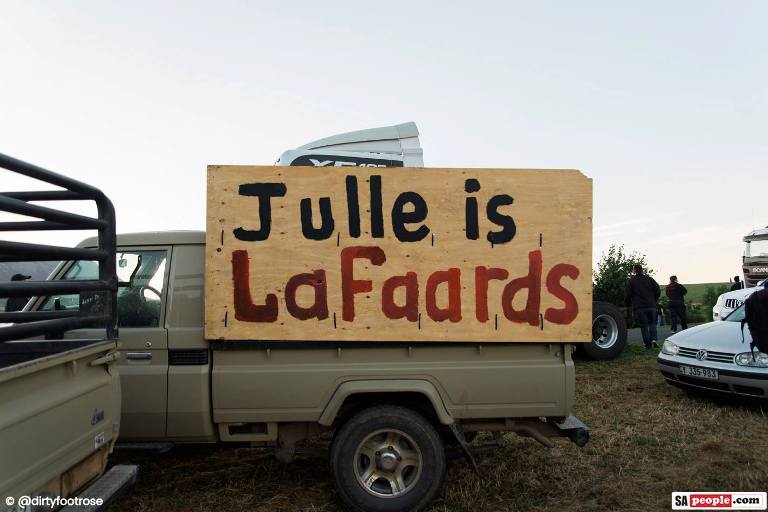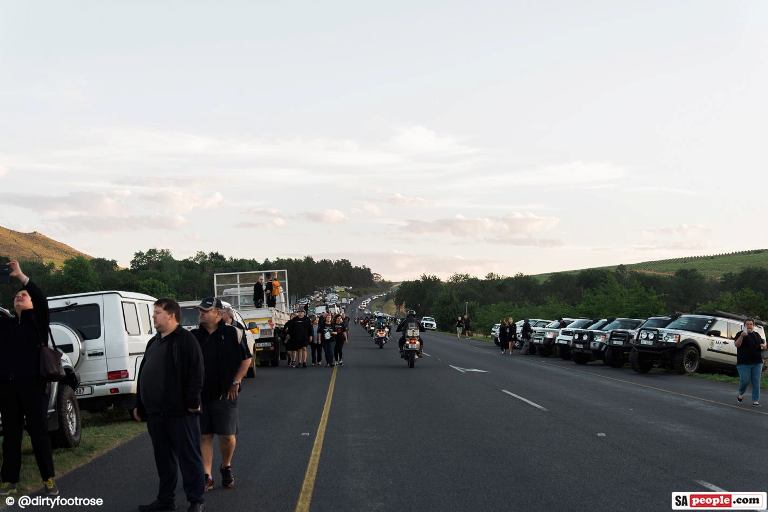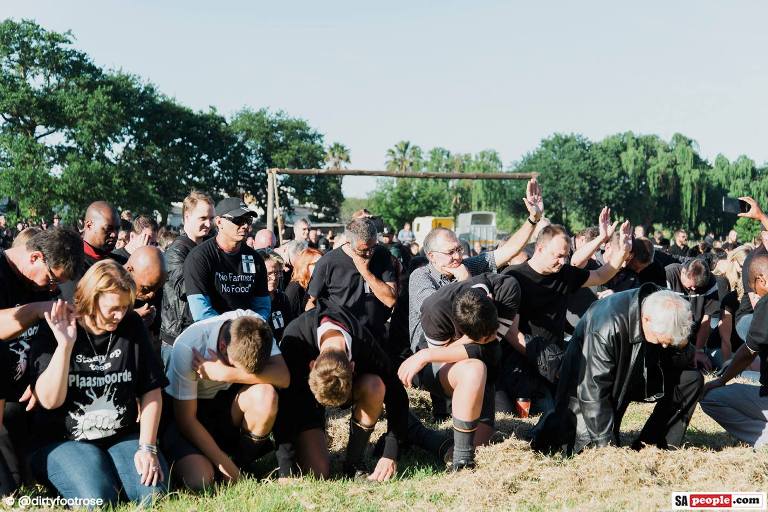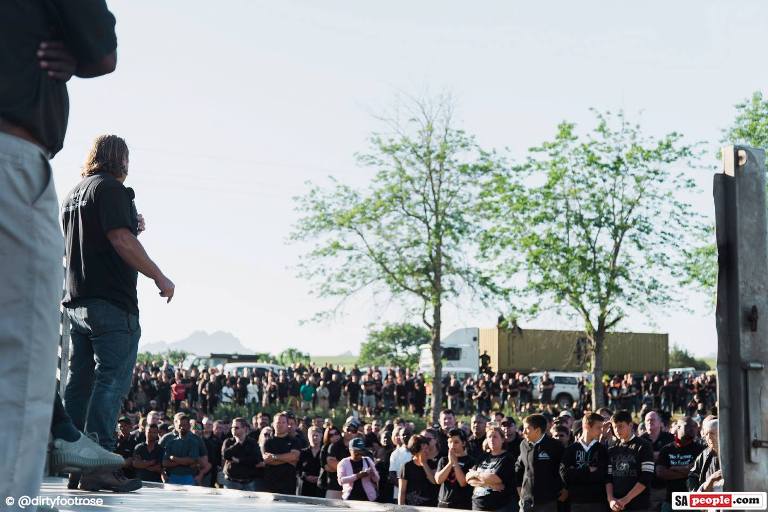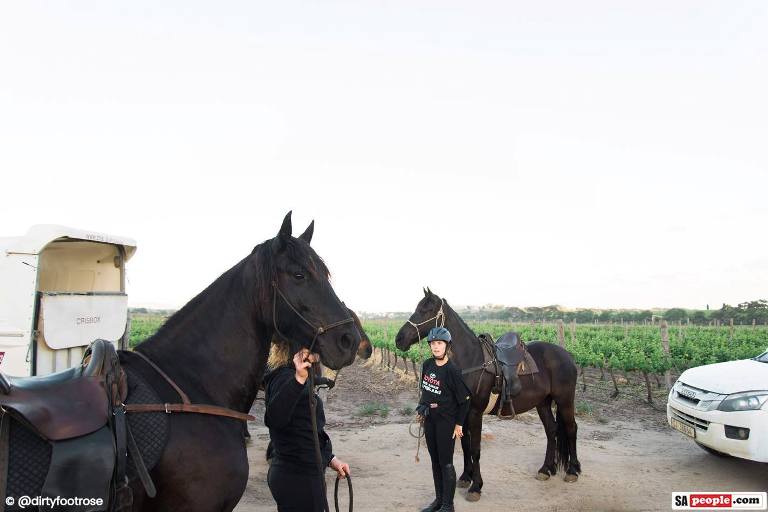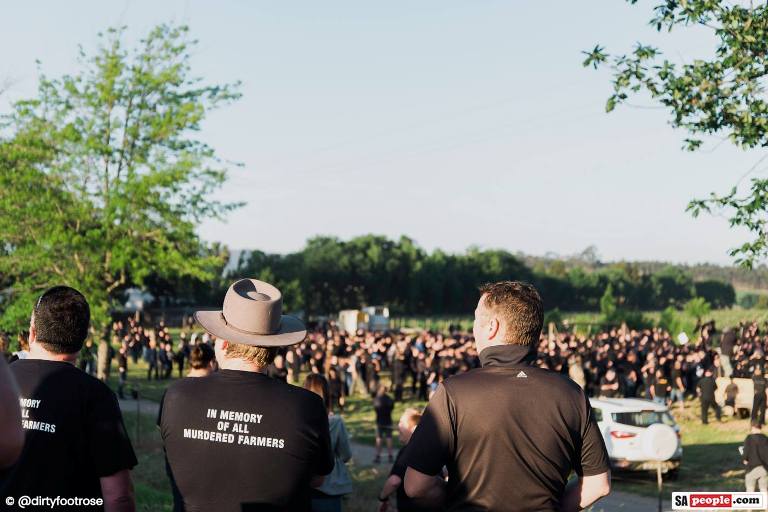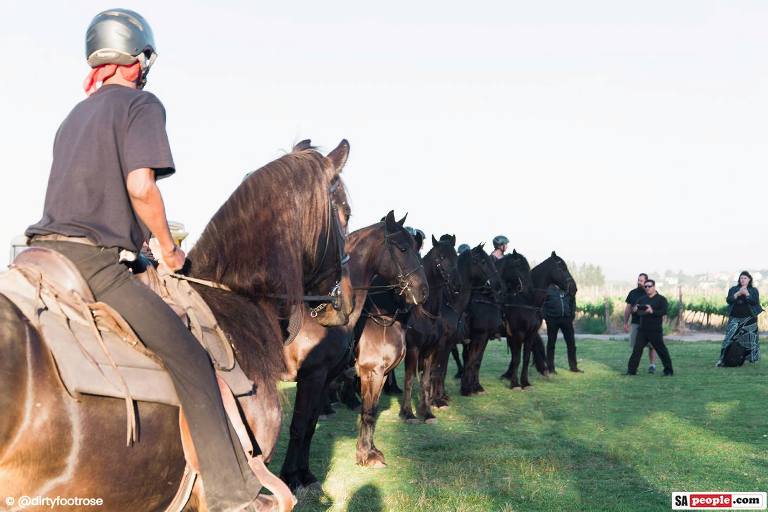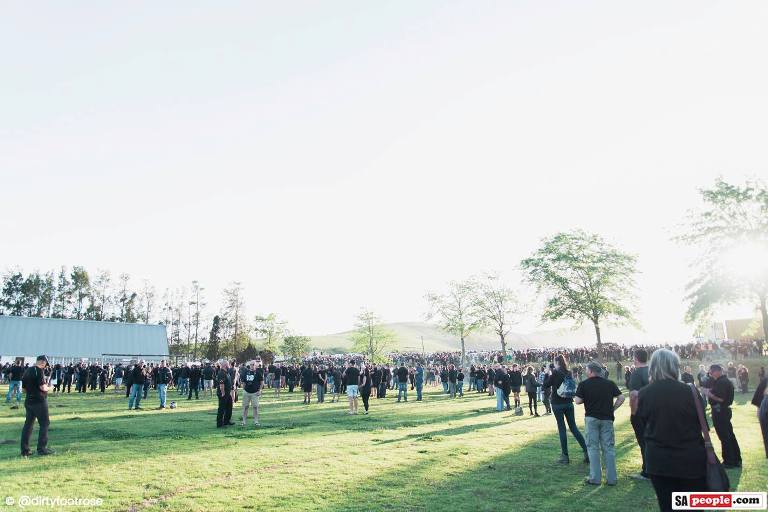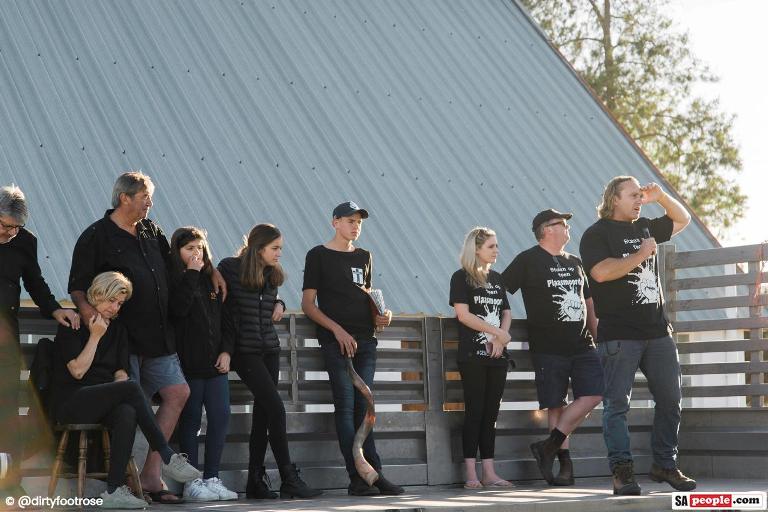 #southafrica
#nomorevoilentcrimes
#saveourfarmers
#standtogethersouthafrica
#genoegisgenoeg
#blackmonday
Nikon D600 / 85mm
Images kindly provided by Zel Athena Archer – @dirtyfootrose